Column: No has-been, Schumacher needs another year
BY foxsports • September 24, 2012
Watch out behind, here comes Michael Schumacher!
Oops. Too late.
Crash.
Ramming into the back of Frenchman Jean-Eric Vergne, totaling both their cars at the Singapore Grand Prix, handed ammunition to critics who say a 43-year-old clearly not as razor-sharp as he once was has no business racing in Formula One against drivers far younger and quicker.
The incredulous race engineer who asked, ''What happened there? What happened there?'' over the radio of Schumacher's crumpled Mercedes expressed what television viewers around the world must also have been thinking.
Cue the jokes about the middle-aged racer who could no longer find his brake pedal and who perhaps needs eyeglasses. Failing for the seventh time in 14 races this year to reach the finish line surely was not what the seven-time world champion had in mind when he came out of retirement in 2010.
Still, none of this should mean that Schumacher's F1 career must end soon. His three-year Mercedes contract is almost up. Any day now - he has said by October - should come news of whether he'll renew it or retire again at the end of the season, going back to getting his adrenaline kicks from skydiving and crashing motorcycles.
Here's hoping Schumacher gives F1 at least one more year - if nothing else so that the serial winner he once was doesn't finish on a low note.
In the three years that he and Schumacher have raced together at Mercedes, Nico Rosberg has unquestionably been the better driver. In 52 races, he has accumulated far more points - 324 to Schumacher's 191 - and had five podium finishes, including Mercedes' only win, at the Chinese Grand Prix in April.
In short, the German, 16 years younger than Schumacher, has been better in eking performance out of the Mercedes cars that have never been quick enough to challenge Red Bull, McLaren and Ferrari for the driver's championship.
But Schumacher has had some rotten luck, too, failing to finish nearly one-quarter of his races for Mercedes. Some of those were his fault; it was in Singapore on Sunday. Schumacher's tires lost some grip when the safety car was called out. When the race restarted, that loss of grip meant he couldn't slow down as smartly as he expected when Vergne braked in front of him at turn 14, so he thumped into the back of his Toro Rosso.
Race organizers said Schumacher accepted the blame. He'll start the next race, in Suzuka, Japan, on Oct. 7, 10 grid places back from his qualifying position as a penalty. In May, Schumacher rammed into the Williams of Bruno Senna at the Spanish Grand Prix, too.
But for many of the 12 other times he didn't get his Mercedes to the checkered flag, Schumacher has been only partly responsible or blameless.
In Australia in 2011, for instance, Jaime Alguersuari knocked into and punctured his right rear tire. Schumacher had started that race 11th on the grid. Driving a car often too slow to qualify him toward the front of the pack and keep him out of trouble has at times left Schumacher vulnerable to collisions. Vitaly Petrov slammed his Renault into Schumacher's Mercedes early in the Korean Grand Prix in 2011, too.
In 2012, a gearbox issue (Australia), a loose front wheel (China), a fuel pressure problem (Monaco), a hydraulic failure on his rear wing (Canada) and a puncture (Hungary) have prevented Schumacher from finishing. Rosberg, in comparison, has finished every race in 2012 and all but four of the past 52. So a good reason for Schumacher to continue racing next year would be that his luck and, hopefully, the reliability of his Mercedes can only improve.
Rosberg has 93 points in 2012, to Schumacher's 43 - an unfavorable-looking comparison for the elder statesman. But a closer analysis of their numbers suggests they aren't, in fact, that far apart, judging from the seven races Schumacher actually finished.
In six of them, Schumacher placed higher than Rosberg. On average, Rosberg is scoring 6.6 points per race in 2012, only slightly better than Schumacher's 6.1 average in the seven races he finished.
In three of those races, Schumacher started from a grid position outside the top 10 but still drove well enough to secure points at the end.
Rosberg has done that just twice in 14 races this season - climbing to 10th, good for one point, from 21st on the grid in Germany and from 13th in Hungary.
And in eight of the 14 races, Schumacher also qualified faster than Rosberg.
In short, Schumacher isn't the dominant driver he was when he was winning championships with Ferrari but nor is he a middle-aged embarrassment or a has-been. His seven world titles are his forever. Another year of racing, even if it doesn't amount to much, cannot alter that fact and cannot tarnish the memory of the champion he once was.
---
John Leicester is an international sports columnist for The Associated Press. Write to him at jleicester(at)ap.org or follow him at http://twitter.com/johnleicester
---
---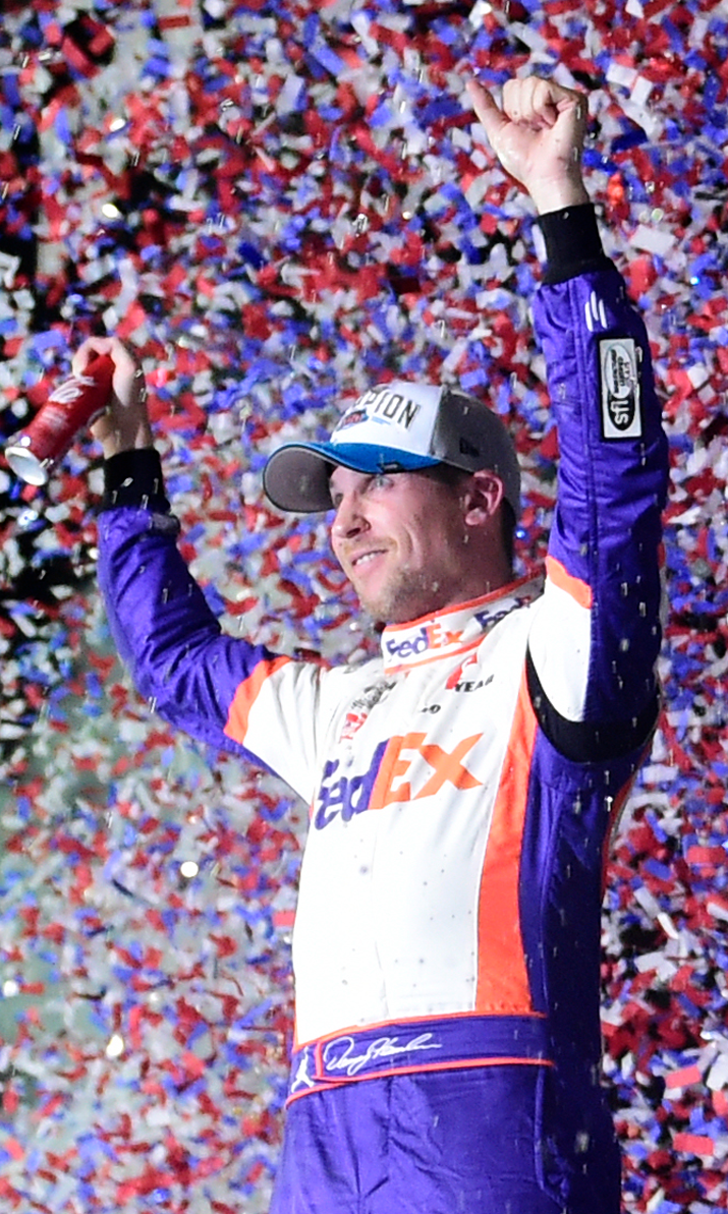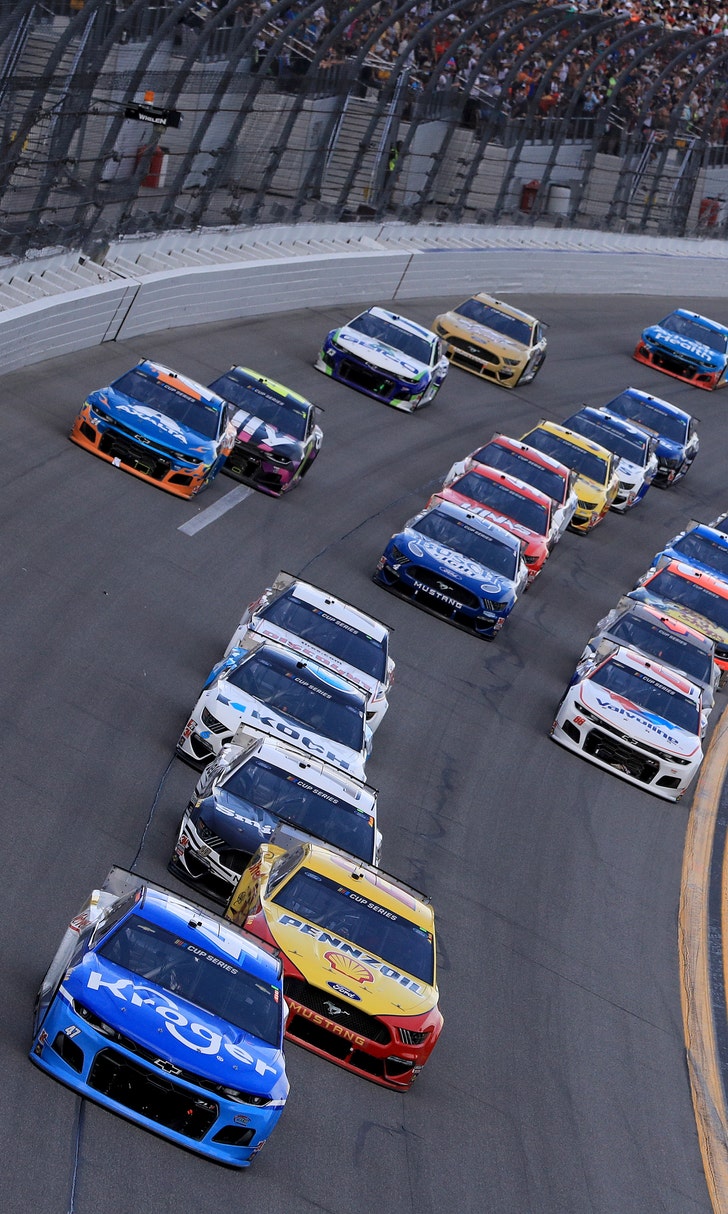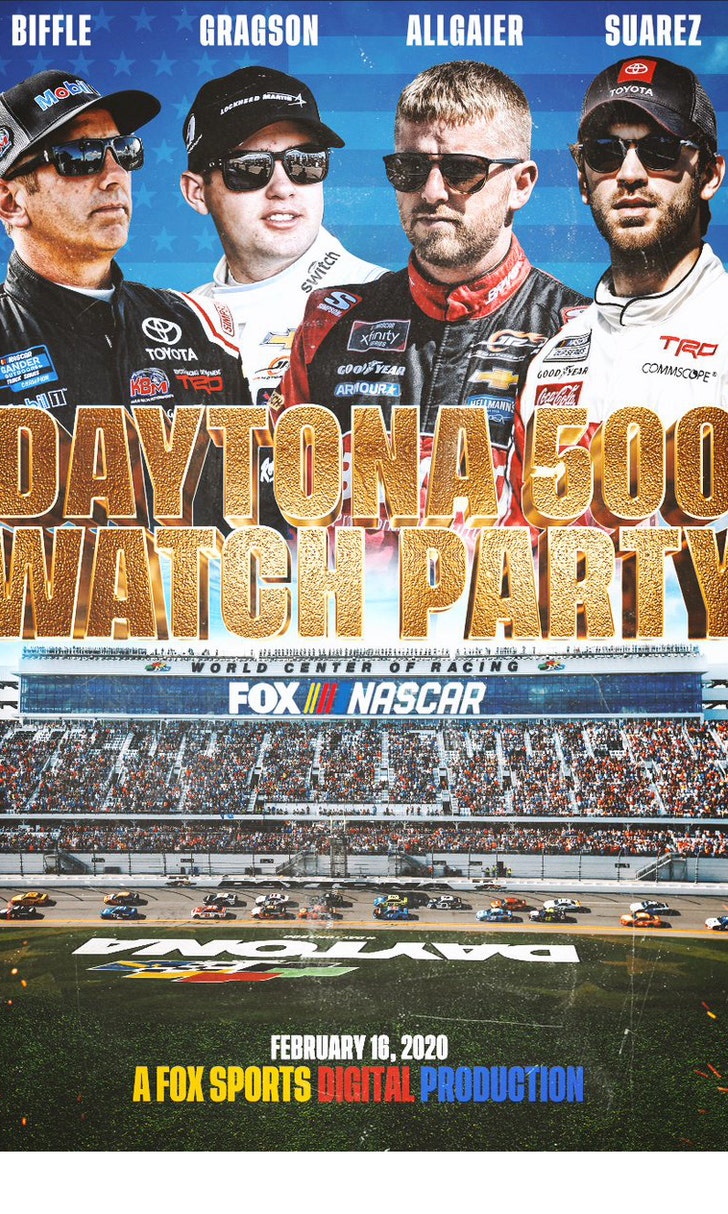 The Daytona 500 Watch Party!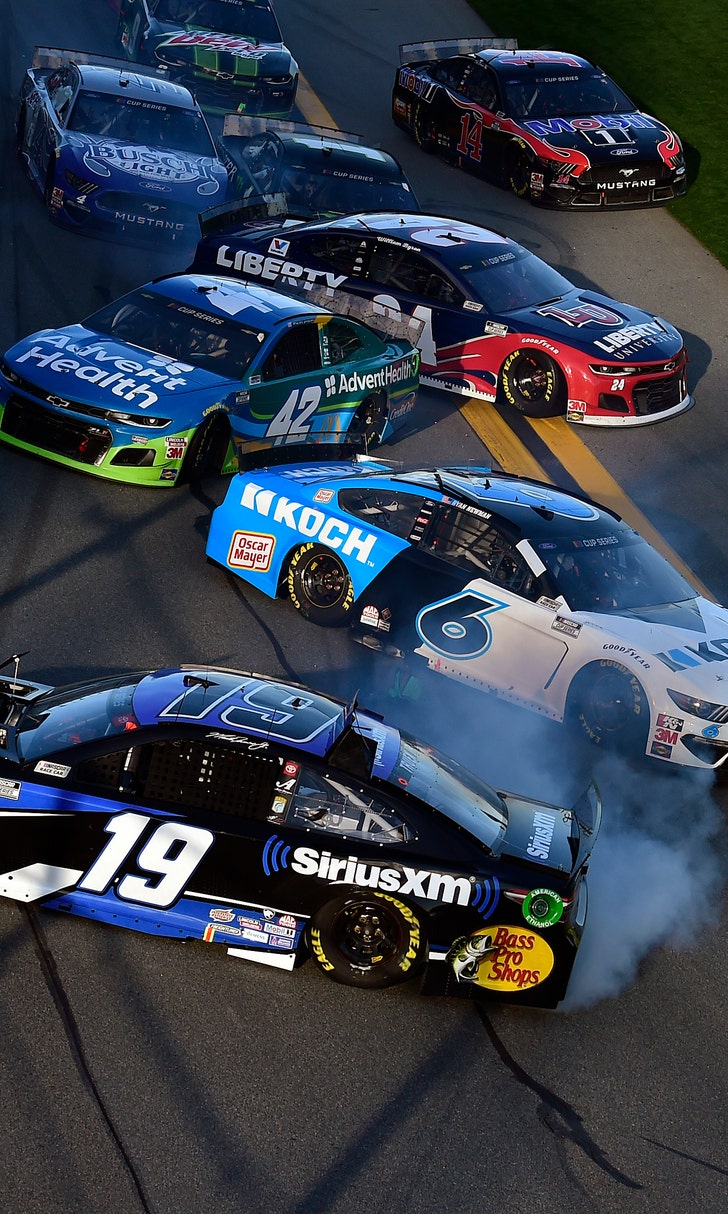 The Numbers Game At Daytona