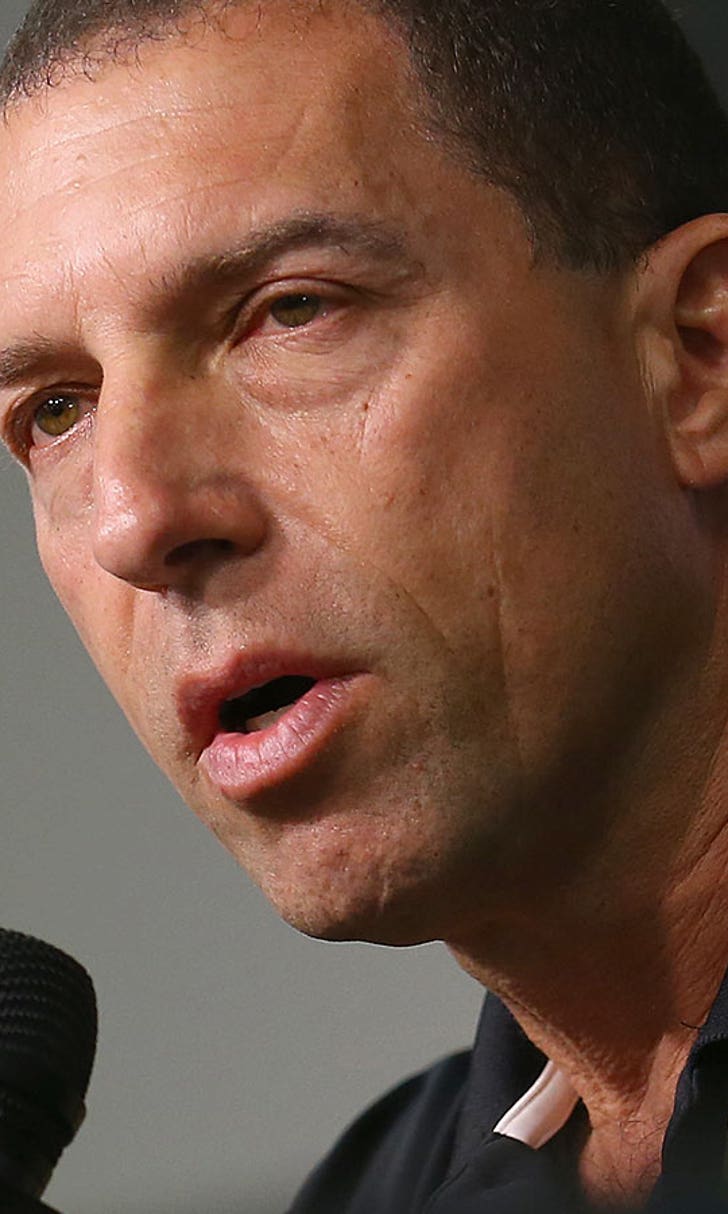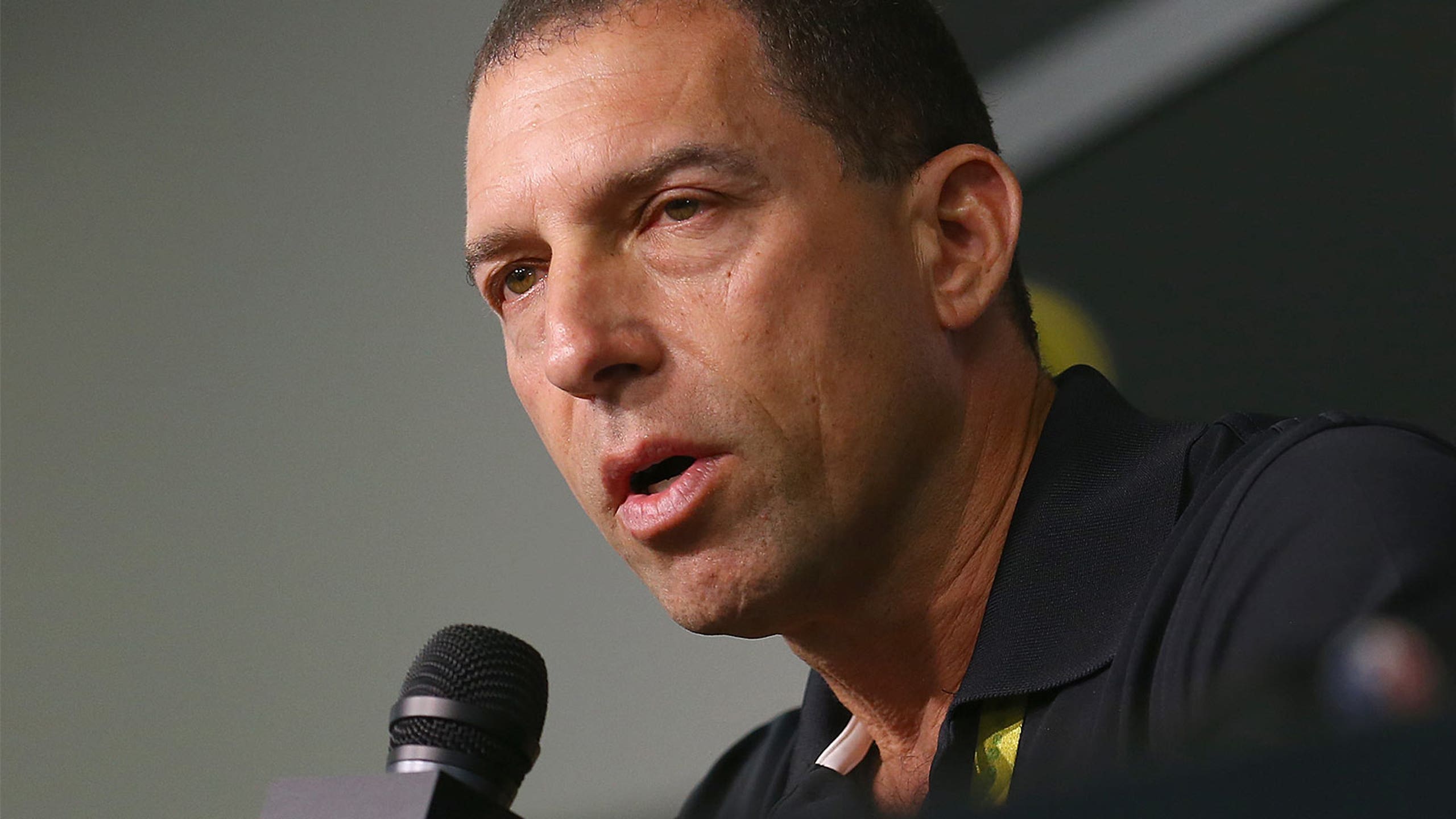 Co-owner Rob Kauffman reveals why he's moving on from MWR
BY foxsports • August 21, 2015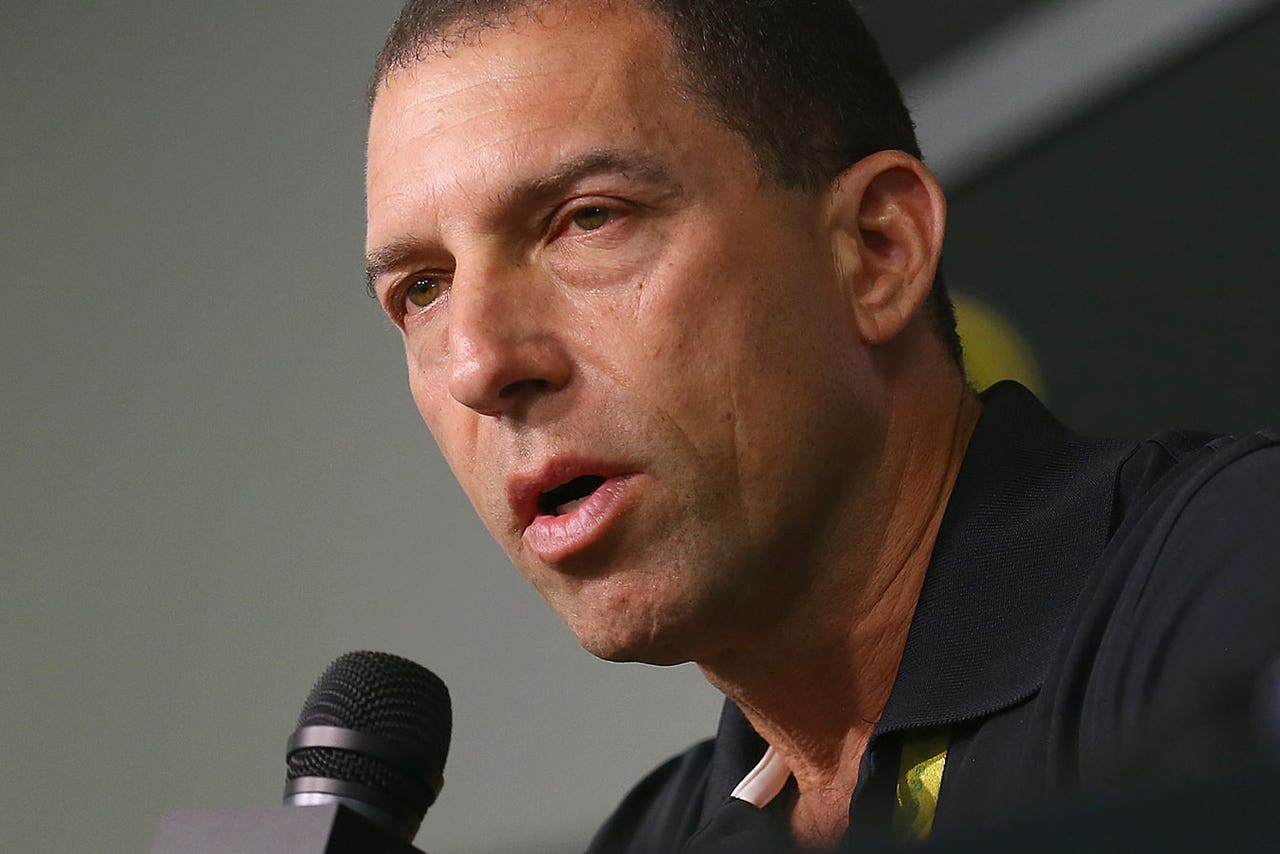 The decision to leave Michael Waltrip Racing came down to two simple factors for team co-owner Rob Kauffman: Business and performance.
Two days after MWR announced it would not field a full-time team in 2016, Kauffman told reporters on Friday at Bristol Motor Speedway that the organization would be "more or less ceasing operation" at the end of the season.  
While Kauffman contended he and fellow co-owner Michael Waltrip remain close friends, he made it clear the organization would not have continued without his help after joining the team in 2007.
"Michael Waltrip Racing really wouldn't have existed through to today without a significant and continued financial support from me," said Kauffman. "I think that just from a business standpoint, that didn't make sense any longer. You can't have a top-10 budget and top-10 resources and not be in the top 10 for a sustained period of time. This is a performance-related business and it's all about performance.
"It's a great sport, but a very difficult business model," he said. "From a business decision, it just made sense to not go forward with that organization because it just wasn't commercially viable."
MWR was mired in controversy at the outset of the 2013 Chase for the Sprint Cup, when NASCAR determined the team manipulated the September Richmond race to get Martin Truex Jr. into the Chase by having Clint Bowyer spin to bring out a caution, and ordering Brian Vickers to pit road in the closing laps to give Truex another spot.
The saga that followed that event saw NASCAR take Truex out of the Chase, with sponsor NAPA and Truex eventually leaving the team, which suffered a damaged reputation. While he did not say outright his decision to leave MWR was a direct result of Richmond, Kauffman indicated Friday that he believes the saga hurt the team in the long run.
"Certainly that was a pretty heavy body-blow to the organization and caused a big restructuring," Kauffman said of the Richmond controversy. "2014 was, on some level, a large reset year both financially and competitively. I think as we got into the late spring -- April, May 2015 -- from a performance standpoint the company wasn't where it needed to be. That kind of forced some decisions and thought process over the summer, and that's kind of where we wound up today. At the end of the day, it's a competitive business, and that's where we are."
While Sabates told FOXSports.com last weekend at Michigan International Speedway there was no concrete deal between the Ganassi organization and Kauffman, it seems from Kauffman's comments on Friday that getting a deal done is little more than a formality.
Kauffman indicated he was heavily involved in running the day-to-day operations of MWR, but will be able to step back and allow the Ganassi team to take care of those details.
"I'm not really the best person to run a race team day-in and day-out, and I think one of the attractions of partnering with Chip is that he runs his business himself, he's a racer, he's at a race event almost every single weekend," Kauffman said. "That will free up some of my time to do a variety of different things."
Also serving as the chairman of the Race Team Alliance (RTA), Kauffman said the group is making progress while working with NASCAR to create a more viable business model for owners in the sport.
"I'm quite optimistic on the discussion with the folks at NASCAR regarding a variety of things around the sport -- the competition side, the long-term equity program are all initiatives well under way -- and we're working quite hard on those. I'm optimistic we'll make some good progress in the next couple of months."
Kauffman said if he is the leader of the RTA and the organization is willing to "pull the plug on a team," it truly shows the difficulty teams face in trying to remain successful in NASCAR.
"It's a very challenging model," said Kauffman. "At the same time I think it's on track to improve with the discussions we've had in the last year or so with the folks at NASCAR and the long-term equity program we've been discussing. It's a little bit complicated to figure out. Rome wasn't built in a day, so we're making progress. I'm optimistic that we'll come up with something that's better long-term.
"Fundamentally, what drives this business is what drives all sporting-related businesses, and that's fans and popularity," he said. "I think with exciting racing, stands full, people talking about the sport is what really drives it, and all the rest of us are really just in the background."
---
---