NASCAR Cup Series
NASCAR Cup Series
Co-Opetition
Published
Jan. 16, 2012 12:00 a.m. ET

Well as most of you know, I was in Daytona last week for the three-day test.
I have to be honest, it probably was one of the most interesting test sessions I have ever been to. There's no question there were a lot of changes and, as I mentioned last week, the teams had their hands full with car changes, restrictor-plate size changes, engine changes with the switch to fuel injection, spoiler size and yes, even personnel changes.
Just dealing with any one of those changes would be significant, but you bundle all those changes into one three-day test session, well you can only imagine what a huge undertaking it was. So there was a lot of uncertainty when these teams pulled into the track last week because they really didn't know what they had. That also spills over into the driver because when he pulled off pit road for the first time on Thursday, he really wasn't sure what he had either.
Thursday really was unbelievable. I don't know if you got to see our coverage on SPEED, but the cars were running way, way over 200 mph. As you have heard over the years, NASCAR can't have the cars running over 200 mph. You have insurance issues, safety to the competitors, the fans, etc. So just a lot of reasons why the cars aren't allowed to consistently race over 200 mph. So when you start seeing cars going 2-OH-Fast, you've got to be wondering what was going on. But, we all learned it was pretty much part of the method to the madness, if you will.
Now here is what made this test session so unusual for me. Normally when we roll into Daytona International Speedway, we are testing our stuff, our race package and trying to get the most speed out of the car before we come back down in February for SpeedWeeks. It's just the nature of the beast that you don't share information. Let's face it, you are trying to find that little golden nugget of an edge to use in February to make you better than the other 42 teams.
The Daytona test in 2012 was completely different for a number of reasons. First there is more telemetry in these cars than ever before. So now there is access to more data then we have ever seen. NASCAR was in that loop and more apt to see what you were doing and whether it worked or didn't on your car.
That in and of itself is different and to a certain degree made me uncomfortable. However, it added to the intrigue of this test because everyone across the board seemed to be on the same page. Co-opetition is something I have explained in the past – but it is when you cooperate with the competition. Normally that applies to a race situation where maybe a Ford is working with a Chevrolet or a Dodge is helping a Toyota. That's when you are working together for the betterment of both of you.
That's what last week's test really turned out to be. It was NASCAR working side by side with all the teams trying to figure out a solution to this two-car draft situation. Why? Simple, NASCAR has heard you fans say you don't like the two-car tandem racing. You've made it clear you don't want to see that kind of racing at Daytona and Talladega Superspeedway.
Your message was received. NASCAR gets it. The teams are in agreement. To be fair, they aren't totally against it, but there are some definite idiosyncrasies to it that are uncomfortable to the drivers. So everything done over the winter and in this three-day test by everyone was to try and come up with a better kind of racing at Daytona and Talladega.
Now you need to understand, the two-car tandem will never go away. That said, what NASCAR and the teams worked on was trying to minimize it. They experimented with ways to limit how long one car could push another all the way around the racetrack. Fans don't want that all race long at Daytona and Talladega and quite honestly, the drivers don't want to do it.
So everything NASCAR has done with the grille opening, the pop-off valve, the radiator changes, basically everything that affects the cooling of the car, is to reduce greatly the length of time one car can be pushing another car around the track. For instance, they have moved the grille opening up into the center of the bumper because now if you put your front bumper flush up against the rear bumper of the guy in front of you, it cuts off any air to your radiator. Guess what? No air for any extended length of time makes your engine go boom.
With the changes we saw in Daytona, it looked like the two-car tandems could only run like that for two to four laps before the second car had to break off to get air to cool his engine. So if we have a late-race caution with, say, 8 to 10 laps remaining when they take the green, then sure, we are probably going to see two-car tandems. However, over the normal course of the race, I believe you are going to see less and less of it.
They've gotten the cars comfortable running at speeds NASCAR is happy with. They have the cars cooling pretty well in a pack and those were things they wanted to accomplish. So that component, NASCAR is feeling pretty good about. Now by greatly reducing the number of laps you can run nose to tail, it means there will be more exchanges. That just slows you down so much and based on what we saw in testing, here comes the pack to swallow you up.
Teams now will be analyzing all the data they accumulated. Naturally there is the possibility they will come up with a package that will allow the two cars to run longer than the two to four laps. Obviously we won't know until we get back down there in February and we see what everyone has.
In theory, though, from what I saw last week, NASCAR is on the right track. The cool part to me is the teams are okay with all this. They are showing NASCAR all the data the test provided them. This is the best I have ever seen the teams working hand in hand with NASCAR to come up with a solution to make the fans happy.
Now I've disagreed with NASCAR in some of the things it has done in the past. I've had some legendary battles with NASCAR when I was a driver and have also been very vocal after I retired when the officials did things that I didn't like. That's part of the sport. None of us will ever be happy all the time.
In this case, though, you have to feel really good that we have a sanctioning body that cares and listens to what the fans are saying. They tried everything under the sun last week at Daytona to come up with a combination that makes it exciting for the drivers and more importantly, for the fans.
The other thing I noticed was when everyone left Saturday evening from Daytona, all seemed pretty content. The teams left there with a clear view of what the challenges were. NASCAR seemed happy with the direction things were going as well.
I really believe when we head back to Daytona in a few weeks, we are going to see the return of the pack racing the fans have been clamoring for while at the same time, understanding we are going to see some of the two-car tandem racing. I really believe we won't see anything to the extent of the two-car racing we have seen the last couple of years though.
I think we are going to see a real nice balance, which is what NASCAR was striving for. So co-opetition was alive and well last week at Daytona for testing. I love it when everyone works together for the betterment of the sport. That's a win-win in my book.
 
---
---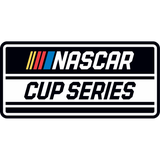 Get more from NASCAR Cup Series
Follow your favorites to get information about games, news and more
---