Chase history not on Clint Bowyer's side
BY foxsports • September 14, 2010
Traditionally speaking, the final team to break into NASCAR's Chase for the Sprint Cup has been considered an also-ran before the 10-race title run even started.
While not necessarily a fair depiction, conventional wisdom held that someone who barely made it into the group at the last minute simply couldn't take on the drivers and team that had been atop the field for years.
With few exceptions, that has turned out to be the case. Whether the anxiety and momentum needed to break into that field in the final laps of the final pre-Chase race wore down a team, or if the level of competition that had marked the series all season held true for enough competitors ahead of them, the fact is that the last team into the segment has seldom been the one challenging for the title.
In 2009, Brian Vickers and his Red Bull Racing team put together a furious run to lock into the field in the 26th and deciding race — locking out Joe Gibbs Racing's Kyle Busch. Every year, there's been a team or driver rallying late in an effort to lock in a spot. In 2006, when the field was only 10 drivers, Kasey Kahne put together a dramatic run to break into the championship group. In 2007, Kevin Harvick locked in late in the final race.
The stirring runs brought a sense of excitement to the run up to the Chase and left a host of fans pulling for these underdogs. What does it mean, though, to be the last man into the Chase? And does being 12th before the field is seeded end one's shot at the title?
Absolutely not.
Richard Childress Racing's Clint Bowyer has already proven that once. Now he'll try to do so once more.
Bowyer is the exception to the rule, the driver bucking the concept that last in means first out in terms of having a shot at the title.
He did just that in 2008, when he raced into the final spot in the Chase field, then was reseeded fifth based on wins and finished in that spot. He did just that in 2007, when he was actually higher in the rankings in ninth when the field was set, dropped to 12th and 60 points back when the field was seeded based on wins, and rallied to finish third in the standings.
The question now is, can he do it again? Can Bowyer make that 12th and final position relevant?
Can he erase that grueling pressure to break into the field?
His teammate, Harvick, understands what the last few weeks have been like for Bowyer. After all, he had to race his way into the field in 2007 and he's watched Bowyer do it this year and the last. Even though Bowyer had the edge and seemed a lock heading into the final race at Richmond this year, there was still a level of pressure to face.
"It is miserable," Harvick says of trying to break into the field. "The whole position is miserable because you are waiting for something to go wrong. You are waiting for things to happen and most of the things that happen are out of your control. You don't sleep, you don't think about anything but trying to get into the Chase and it is just no fun."
Bowyer, for his part, downplayed the pressure he and his Shane Wilson-led team might be feeling throughout the lead-in races to the Chase. They raced breezily through the recent stretch of races and into a Chase berth.
And he never questioned whether or not, once in the field, they could be a factor.
"For one reason, those Chase races have always been good race tracks for me," Bowyer said. "They are some of my favorite race tracks and my best race tracks finish wise. Looking at the future here, I'm excited. … I know that we can perform when we get in that Chase. I've seen me do it before.
"I've seen our team do it before. Some of our best runs were in that last 10 races even last year when we weren't a part of that Chase. Those are good racetracks for us."
If only he could make the Chase, he said before it even started, he could challenge the frontrunners. He knows how to win a title — after all he's a former Nationwide Series champion — and he knows how to manage the Chase.
"I really feel like we can be somewhere in the top five," he said. "Now I don't know where that will be. I don't know if that is fifth or a championship but I feel like we can contend and as a top-five team in those last 10 races."
Still, Bowyer knows it won't be simple.
Right now, though, he's riding a wave of momentum — and hoping that continues right up through the next 10 races.
"The last month has been really good for us," he said. "We've had a lot of good runs. I'm excited. I'm excited to carry on, ride that wave. We are running well, and everybody is having fun right now; and to be a part of the Chase is just an added bonus.
"You know, I want to win a race, and I feel like we keep getting closer and closer. … We have to get better at closing them deals if we expect to compete for a championship with these guys."
One asset that he will have? His Richard Childress Racing teammates. Harvick has led the standings for much of the season and Jeff Burton also locked into the field earlier.
As the trio prepare for the title run, Burton says they are committed to do so with the same amount of teamwork and information sharing that they used to put all three drivers into the field.
That is an approach that can only aid Bowyer as he tries to prove, once more, that being the last guy to lock into the field is not a disadvantage once the Chase begins.
How much that will pay off should become clear soon.
"Our company, our drivers, our crew chiefs all have experience with that situation," Burton said. "Honestly, nothing changes. If we're in that situation, the reason is because of working together and sharing information and being open and up front with each other and that would have to continue. If it didn't continue then in all honesty, whoever that didn't continue with would probably need to go work someplace else. If we can't bring the same level of cooperation and willingness to work together when the chips are down, that shows the quality of the person we're dealing with and that person needs to go somewhere else. We don't have that problem."
---
---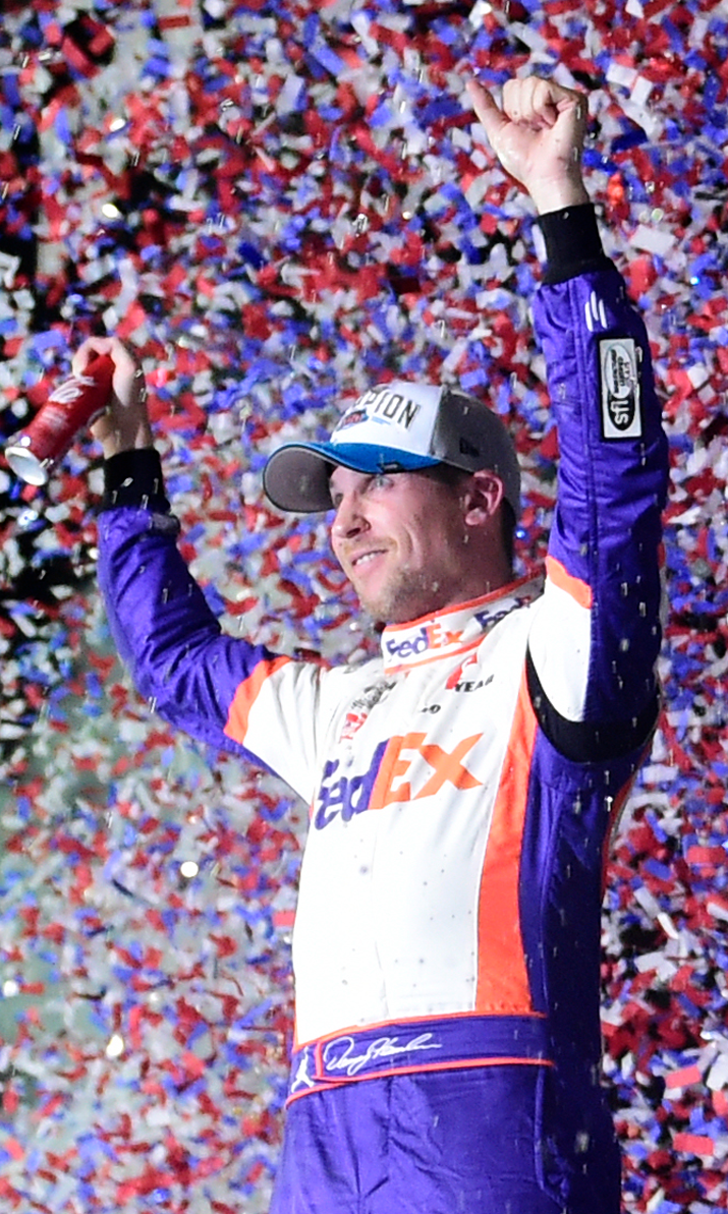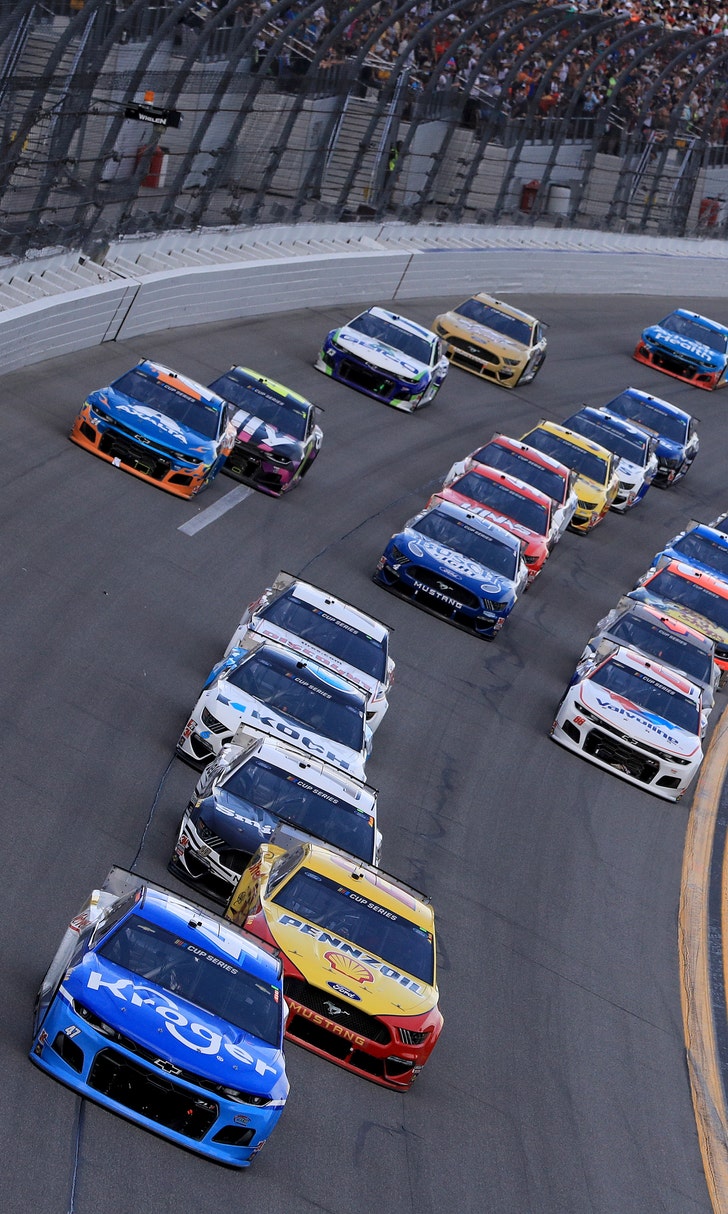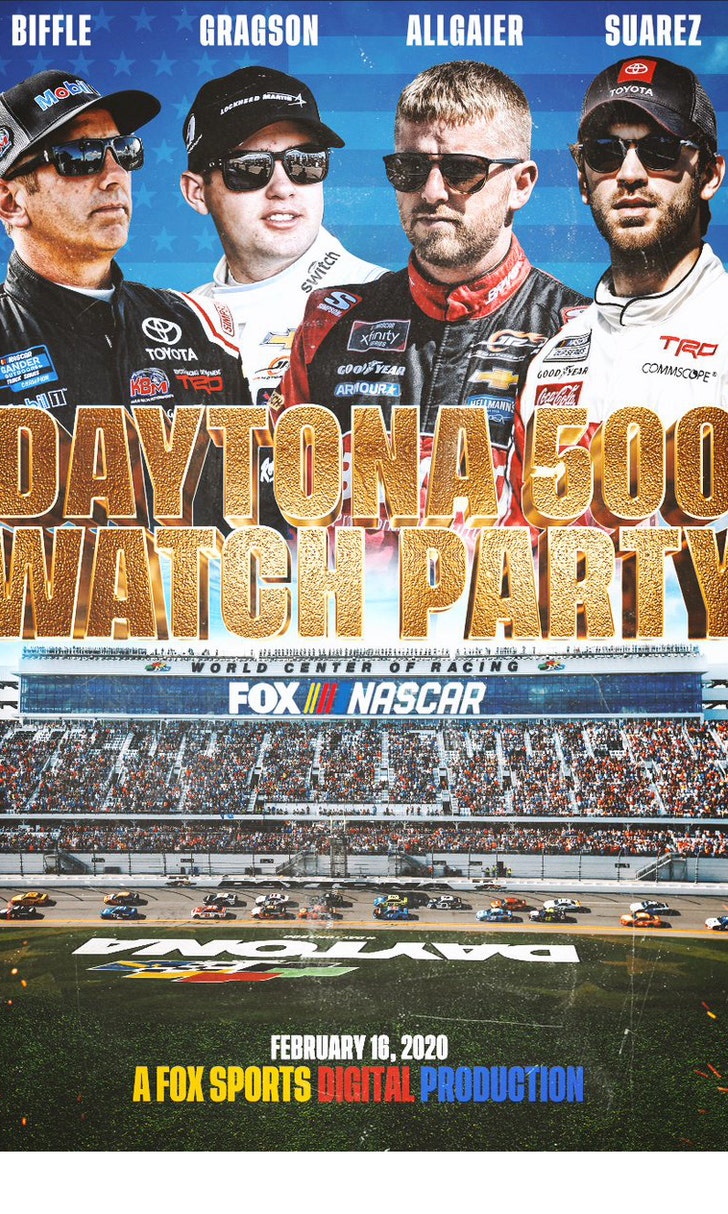 The Daytona 500 Watch Party!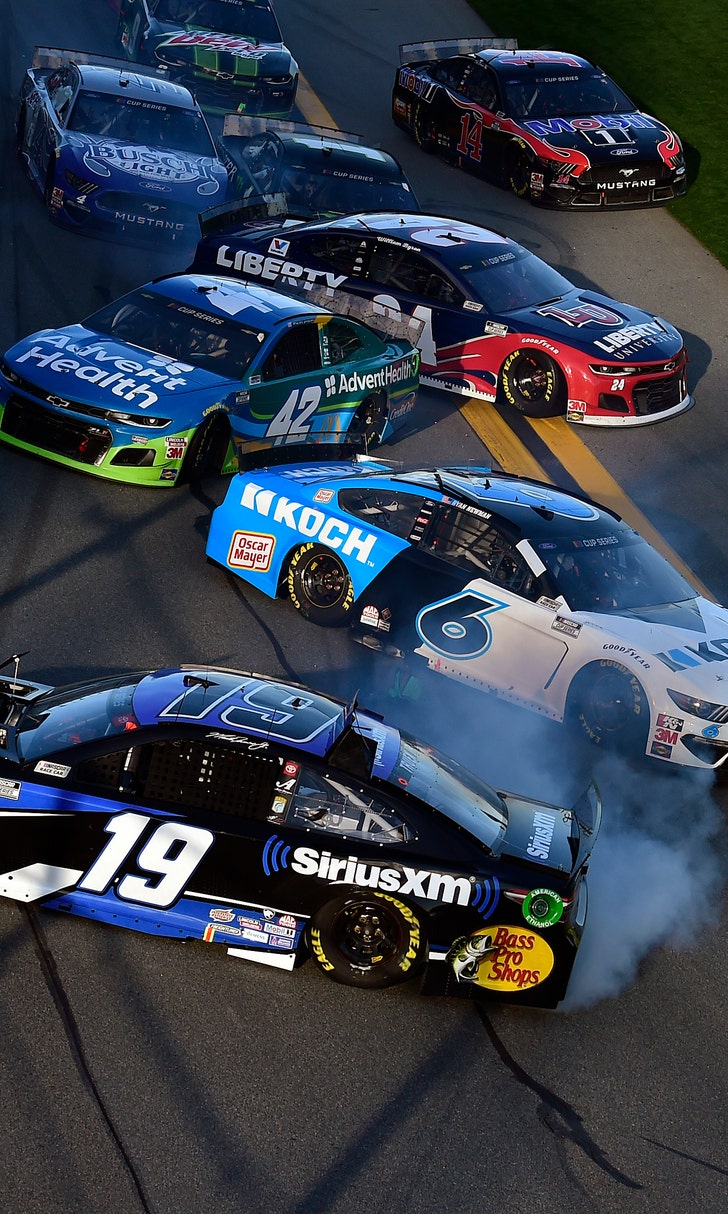 The Numbers Game At Daytona