NASCAR Cup Series
NASCAR Cup Series
Castroneves wants to get season on track
Published
May. 17, 2011 4:54 p.m. ET

Helio Castroneves took a deep breath and tried to describe his season.
No, it hasn't been a good one, and it hasn't been much fun.
Instead of celebrating by scaling walls, the usually jovial Brazilian has gotten a crash course - literally - in how fast fortunes change in IndyCar racing.
''It's bad judgment, it's racing incidents, those situations make for bad results,'' Castroneves said this week at his favorite track, Indianapolis. ''I've had things like this happen before, early in my career and in my first season with Team Penske.''
Back then, Castroneves was not a three-time Indianapolis 500 winner or the first foreign-born three-time winner of the race. If he qualifies on the 33-car starting grid this weekend, Castroneves will get a second chance to join the exclusive four-time winners club. The group includes only three names: A.J. Foyt, Rick Mears and Al Unser.
Nor had he become an American celebrity thanks to his fancy footwork on ''Dancing With The Stars.''
But now, in the prime of his career, Castroneves, one of IndyCar's best drivers, can't seem to do anything right.
It started on the first lap of the season opener at St. Petersburg. Castroneves got caught in a melee that took him, teammate Ryan Briscoe and Marco Andretti out of contention.
Two races later, at Long Beach, Castroneves plowed into the side of teammate Will Power on a restart - a cardinal sin on Team Penske.
''I was devastated because that goes against my principles,'' Castroneves said. ''Afterward, I sat down with Will and apologized to him. It was just bad judgment.''
But the tribulations still weren't over.
When he met last month with Brian Barnhart, IndyCar president of competition and racing operations, Castroneves said they only ''touched'' on the subject of his miscues.
Two weeks ago, Castrovenes was in Brazil and desperate to win before the home crowd. A first-lap crash on a rain-covered track knocked him out of contention.
And now the IRS battle may not be over, either. The IRS this month filed a civil claim in U.S. Tax Court saying Castroneves owed more than $6 million in taxes and penalties.
Castroneves finished 20th, 7th, 12th and 21st in the first four races, leaving him 100 points behind Power in the standings. He's 17th overall, one spot behind rookie JR Hildebrand.
''The toughest thing is that he hasn't been in too many accidents and he hasn't been the one making mistakes before,'' Penske President Tim Cindric said. ''I can't remember too many incidents where we've said it was his fault.''
His teammates understand.
Briscoe has endured his share of misadventures over the years, and can still recall the times he thought nothing would go right.
Power has endured other struggles, such as finding a job. In fact, Power joined Roger Penske's team only after Castroneves, known as Spiderman, seemed to be caught in the IRS' web in 2009. Castroneves was eventually acquitted of tax evasion and returned to the cockpit in the No. 3 car.
And though Briscoe and Power know everybody endures tough times, Castroneves has tried to be himself.
''After a disappointing race, you might not see as many smiles,'' Briscoe said. ''But Helio is such an amazing character. He's so positive and it really carries through to everyone else on the team.''
Now he's back at Indy, the historic 2.5-mile oval where Castroneves has had his greatest success.
In 10 career starts, he has won three races, four poles and started from the front row five times. He has five top-five finishes and nine top-10s, and he's been so good at Indy that fans voted him No. 5 among the greatest 33 starters in Indy history. Those lining up behind him would include Mario and Michael Andretti.
But it's not history that is pushing Castroneves this month. It's his desire to get the season back on track.
''It's a new faze and we've got to keep moving on,'' he said. ''We're only four races into the season, and we have a little bit of points. Look this bad faze, it doesn't stay. We still have a great chance to be in the hunt for the championship.''
If, of course, Castroneves can just get back to driving and smiling like his old self.
''Our goal all along was just to have a solid race,'' Cindric said. ''We wanted to have a solid start to the year and every race after that has been a matter of trying to get a solid finish. Obviously, he was frustrated after Brazil. But the Indy 500 is different. I don't think the rest of the season really has too much effect on what we do at Indy.''
---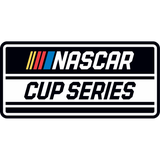 Get more from NASCAR Cup Series
Follow your favorites to get information about games, news and more
---