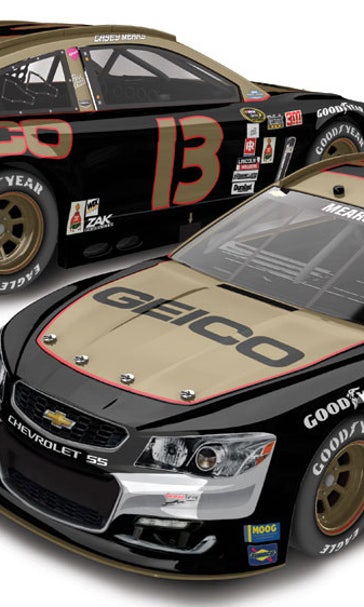 Casey Mears' paint scheme to pay homage to late, great Smokey Yunick
May 11, 2016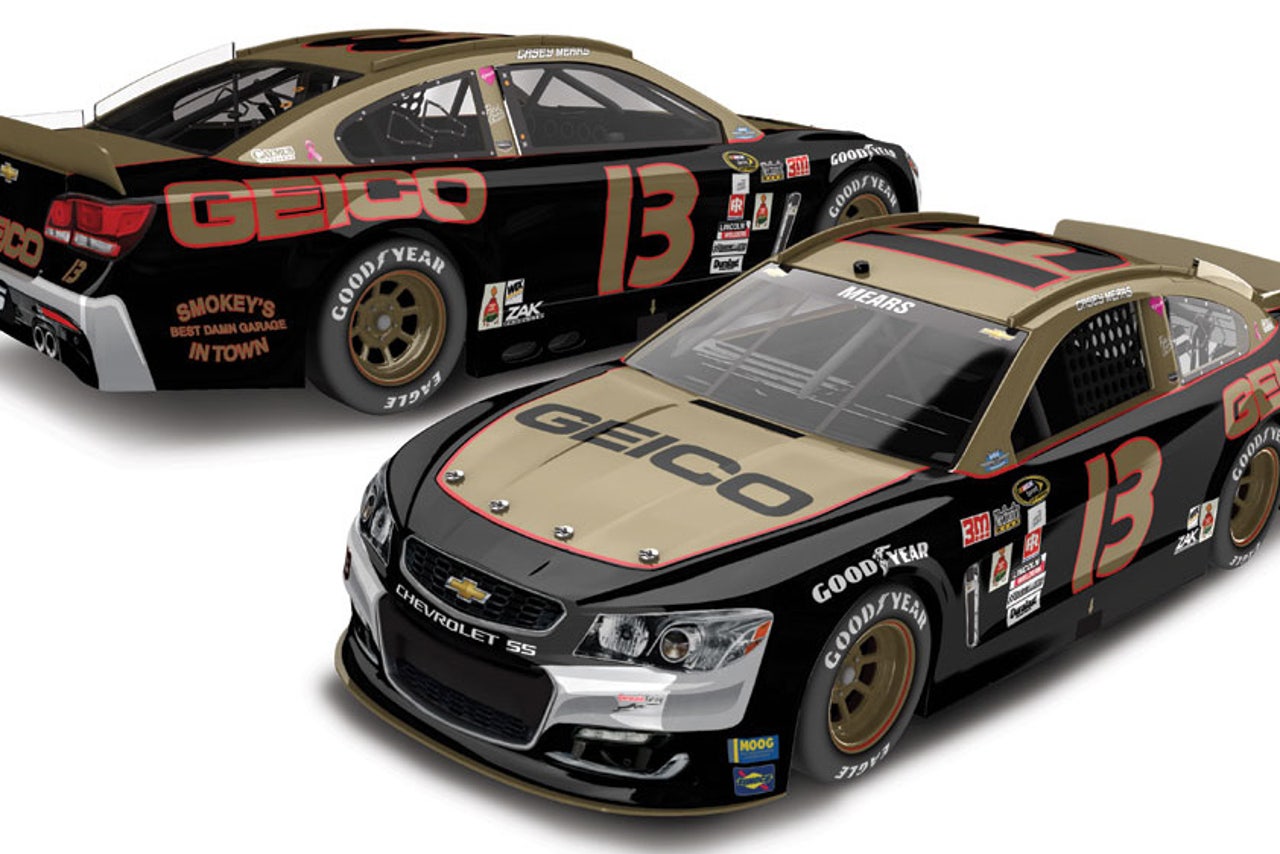 Germain Racing and driver Casey Mears will pay homage to the late, great mechanic and crew chief Smokey Yunick in the Bojangles' Southern 500 at Darlington Raceway on Labor Day weekend.
At that race, the Germain No. 13 Chevrolet SS will be trimmed out in the iconic gold-over-black colors Yunick made famous in the 1960s. This week marks the 15th anniversary of Yunick's death.
"My dad loved racing at Darlington, tire problems and gnats alike," said Trish Yunick, Smokey's daughter. "It's so special to us to have him remembered in this way. The Germain Racing car looks great. I look forward to seeing the black-and-gold 13 on the track again. I am thrilled that Smokey's legacy is getting a chance to be in front of the next generation of NASCAR fans and hope it encourages renewed interest in his story."
"That paint scheme is memorable because it stood out. Nobody used number 13, it had no sponsors, and it was gold and black. It was an attention-grabber," said Mario Andretti, who raced the Chevrolet for Yunick in 1966. "That car, with Curtis Turner driving, was on pole in 1967 when I won the Daytona 500. It will be fun to see the No. 13 black and gold Chevrolet race again. The stories behind that car, including stories about Smokey and Curtis Turner, are worth revisiting. Race fans will enjoy it for sure. There will be a lot of reminiscing. Very special for Darlington to have that car in the race."
Yunick had success at Darlington as early as the 1950s.
He prepared the 1955 Chevrolet that Herb Thomas drove to victory in the Southern 500, a race Thomas completed without a single tire change, something that would be unthinkable today.
A brilliant innovator, one of Yunick's main claims to fame was his creative interpretation of NASCAR rules. He once used a 2-inch-diameter, 11-foot-long fuel line to get an extra five gallons of gasoline in the No. 13.
And the No. 13 Chevrolet Chevelle that Johnny Rutherford won the 1967 Daytona 500 pole with was actually narrower than a production car, basically a seven-eighths version of a street car.
Smokey told me shortly before he died that he secretly ran a supercharger for several years in the late 1950s, one of his most successful periods as a racer.
"I was running supercharged Pontiacs and nobody knew about it. Nobody who worked for me knew it, had no idea that the engine was supercharged," Yunick said.
"And that's the only way you could get away with it. But what happened is it about goddamn killed me working day and night. I had to work on it when the other guys went home. Well, they didn't go home until one or two in the morning. Then I would start on building the stuff to supercharge the engines.
"The only reason the world never knew about it was I decided to stop doing it. I figured I'd used up all the good luck I had and got by with it for a couple of years, and figured, well, sooner or later somebody's going to figure out what happened. So I abandoned it before I ever got caught," he said.
The device was ingenious.
"I made it to run off the flywheel and pressure plate," said Yunick. "It's easy to make the pressure plate the compressor wheel, and it was inside a housing. It was easy to close it, and with urethane it was easy to get it down to a minimum size and so on. I'm not going to describe the whole thing to you, but it really was no big deal. It was something I thought about for years and years."
And that, folks, is part of legend of Smokey Yunick, which will be proudly celebrated at Darlington over Labor Day weekend.
---
---