Button's gamble pays off with win in Australian GP
BY foxsports • March 28, 2010
McLaren's Jenson Button survived a first-corner collision and successfully gambled on a bold tire strategy to win a thrilling Formula One Australian Grand Prix on Sunday.
Button was the first driver prepared to change from intermediate tires to slicks on a drying track, and drove the final 52 laps on a wearing set of soft tires to claim back-to-back race wins in Melbourne.
The 2009 world champion tangled with Ferrari's Fernando Alonso at the first corner, and inherited the lead just before half distance when pole sitter and race leader Sebastian Vettel ended up in a gravel trap after the brakes on his Red Bull failed.
Renault's Robert Kubica was 12 seconds behind in second place, driving doggedly to hold off faster rivals and finish ahead of Ferrari pair Felipe Massa and Alonso. The top four drove most of the race uninterrupted on one set of tires, while their rivals behind them elected to stop for fresh rubber.
Boldest of all was Button, who changed to slicks when the track was still damp, carefully navigated while he got heat into his tires, and was rewarded with a victory in just his second race with McLaren, having won the world title with Brawn GP last year.
``I thought it was a terrible call initially. I thought it was a catastrophic mistake. Once I got it going and up to speed, the pace was pretty good,'' Button said. ``It was the right call, and I am very happy.''
If fortune favored the brave Button, it entirely deserted Vettel, who for the second race running was let down by a mechanical failure while comfortably leading a grand prix. He has just six championship points - and Red Bull has 18 - meager reward for the car that had proven itself to be the quickest in the early part of the season.
``I don't know in general pace where we would stand,'' Button said. ``But that's not all that racing is about; it's about strategy, it's about thinking and it's about conserving and we did it correctly today and we came away with a good victory.
``When you can get good points finishes like this it really does mean a lot to you when you don't have a car that you think is quick enough to win every weekend. These are important points for us.''
Among those who were called in for a new set of tires was Button's McLaren teammate Lewis Hamilton, who fumed at the decision postrace, saying his team's strategy call cost him at least a second-place finish, if not victory.
``I drove my heart out today and I deserved better,'' Hamilton said. ``The strategy was not right. Everyone else in front of me did one stop and I did two.''
The British driver, who had a horror weekend that included being pulled over by police for dangerous driving in a private car near the Albert Park circuit, then a woeful qualifying performance, had moved up to third from 11th on the grid in the middle stages before pulling in for the new tires. He never regained that podium slot, and was bumped from fifth down to sixth by a collision with Red Bull's Mark Webber on the next to last lap.
Webber briefly led his home race, but paid heavily for being the last of the leaders to change onto dry-weather tires. He was shuffled back in the early pit-stops and finished ninth, behind Force India's Vitantonio Liuzzi in seventh and Williams' Rubens Barrichello in eighth. Seven-time world champion Michael Schumacher took the final point, finishing 10th for Mercedes.
Alonso leads the drivers' standings with 37 points. Massa has 33 and Button 31.
After a processional race in the season opener in Bahrain when teams were adapting to a new ban on in-race refueling, many critics called for the rules to be immediately overhauled. Those critics will be silent for the time being, after a Melbourne race that delivered more action on the first lap alone than all of the dull competition in Bahrain.
The first corner, notorious in Melbourne for its accidents, lived up to its reputation. Alonso was squeezed between Button and Schumacher and spun the wrong way, facing the oncoming traffic. The Spaniard was forced down to 18th place after lap one, while Schumacher had to pit with front wing damage, his race ruined.
There was a more spectacular incident a couple of bends later when Sauber's Kamui Kobayashi slid off the track when his front wing fell of after a collision and got stuck under his front wheels. Unable to control the car, the Japanese rammed at full speed into Toro Rosso's Sebastian Buemi and Renault's Nico Hulkenberg, ending their races.
Malaysia will host the third race of the season next weekend.
---
---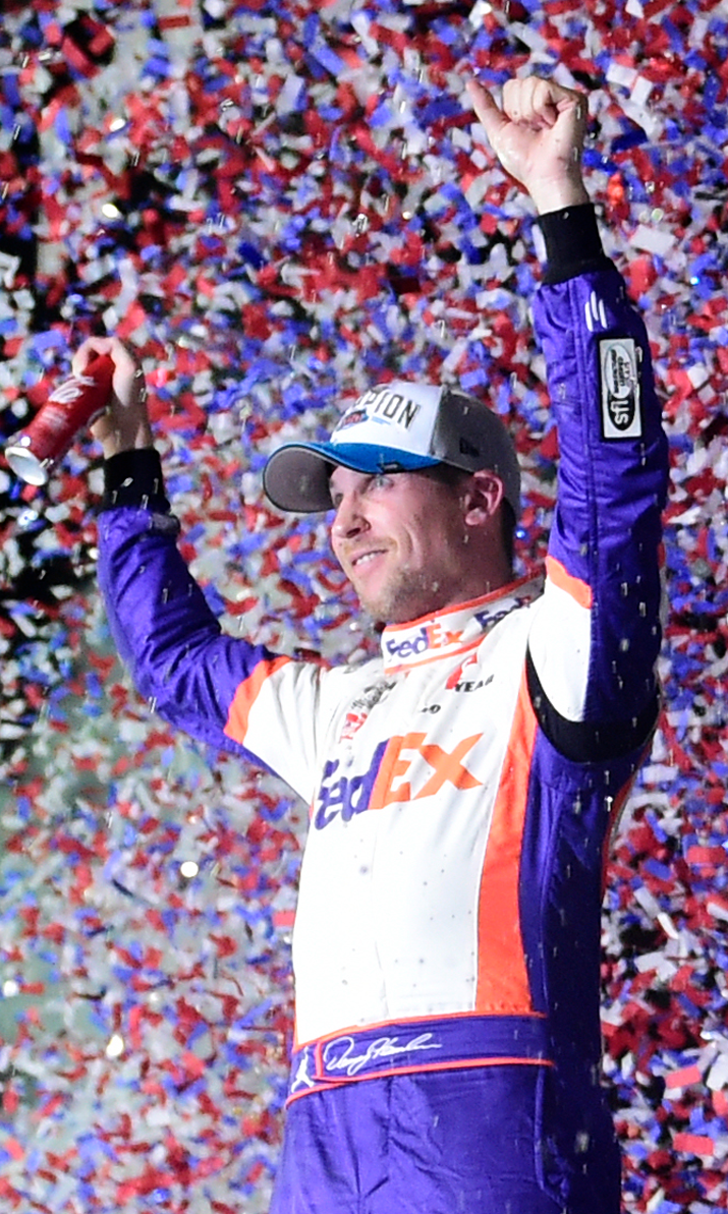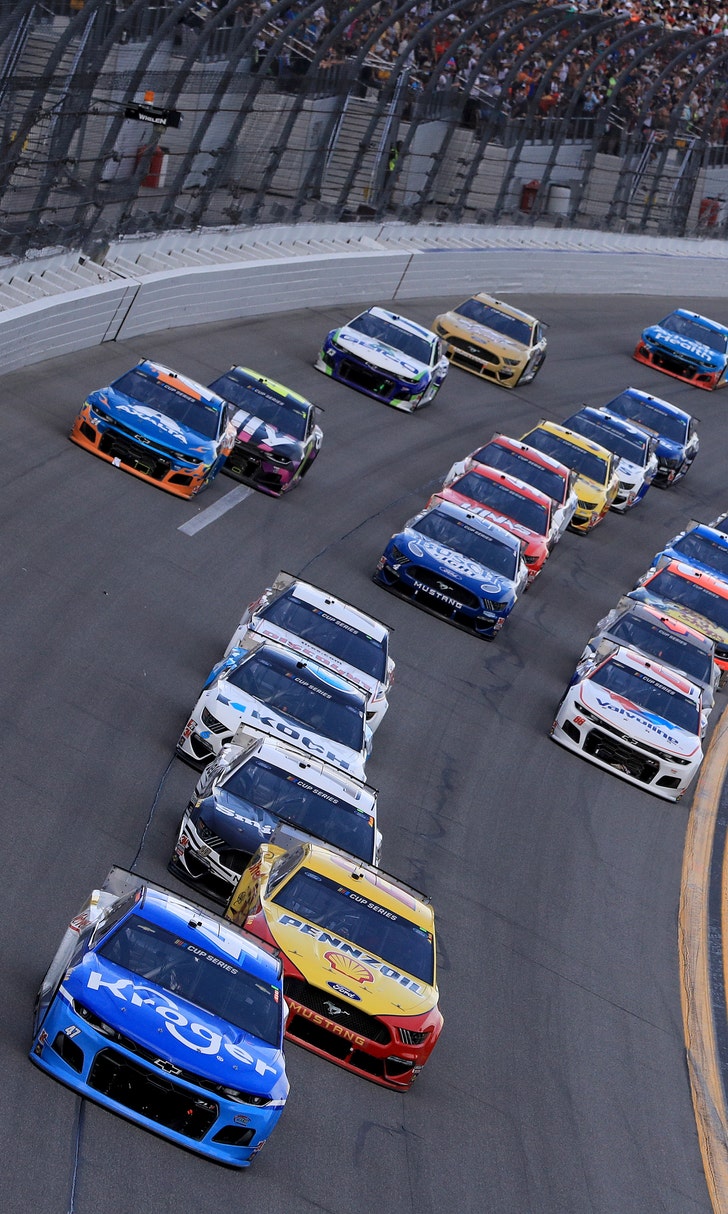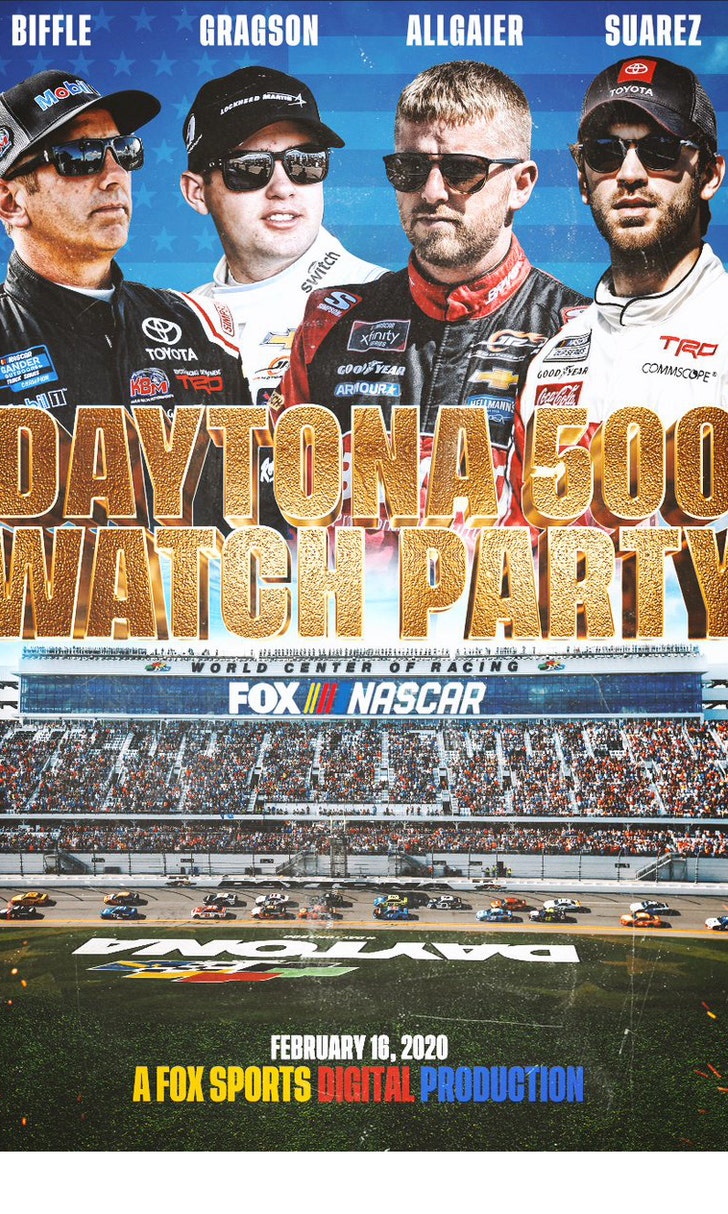 The Daytona 500 Watch Party!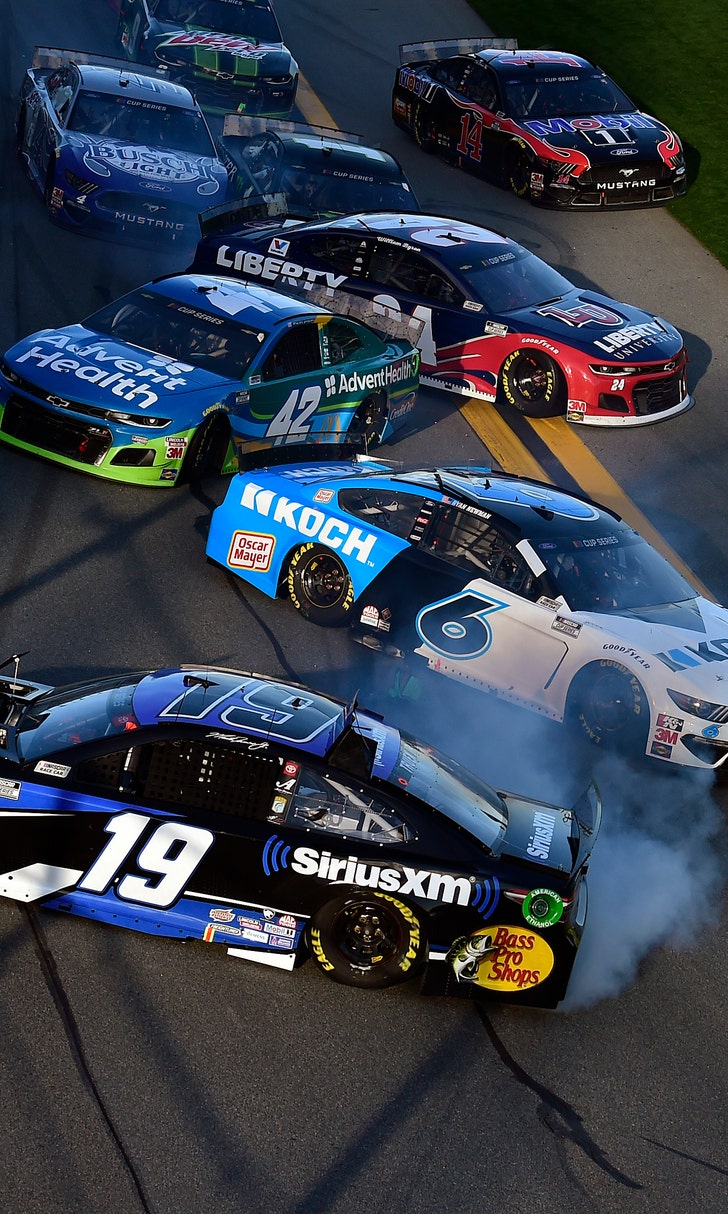 The Numbers Game At Daytona