Busch wins again in Trucks, owner title close
BY foxsports • November 5, 2010
Kyle Busch moved closer to an owner's championship in the NASCAR Camping World Trucks Series, driving his No. 18 Toyota to another victory at Texas on Friday night.
Busch has won seven of his 14 Trucks starts this season. He has won 22 NASCAR races this year, with three Sprint Cup wins and 12 in Nationwide.
While not in contention for the driver's title because he doesn't run full-time in the series, Busch could win the owner's title with his first-year team. With two races left, the Busch-owned team increased its lead in owner points over Steve Germain from 42 to 72 points.
''Every week we just keep plugging away and doing what we're supposed to do,'' Busch said.
Germain owns the No. 30 truck driven by Todd Bodine, the fourth-place finisher who has a 230-point lead over Aric Almirola in the driver's standings. Almirola finished seventh.
Busch led 80 of 147 laps and won with an average speed of 132.367 mph at the 1 1/2-mile, high-banked track. He finished 0.386 ahead seconds ahead of Johnny Sauter, who rebounded after running out of fuel in his Chevrolet with 55 laps left.
The victory clinched Toyota's fifth consecutive manufacturer's title.
It was Busch's 23rd career trucks victory, and his 84th overall in NASCAR - he has won 19 Cup races and 42 Nationwide races. Busch won the Trucks and Nationwide races at Texas last fall.
Busch took the lead for good on the lap 127, the first after the final restart.
''That last restart saved me,'' Busch said. ''I got a good jump and didn't beat Todd to the line and ended up kind of being alongside him into turn one and I don't know if my lane just had a better draft or what. We pulled away down the backstretch and held on there.''
Before Lance Fenton spun into the wall to bring out the last of four cautions, Bodine led Busch by 3.243 seconds.
Sauter had led for 31 laps before running out of fuel on lap 92.
''We had phenomenal pit stops there. We just didn't get it full on that one stop,'' Sauter said. ''We weren't anticipating running out of fuel and it kind of got us behind a little bit.''
Only a few laps before that, Busch was complaining on the radio about a potential problem. But he stayed on track and was able to pit with everyone else in sequence while never dropping out of the top three or four spots.
When asked afterward what was wrong, Busch said thought he had a tire going down. He looked at crew chief Eric Phillips, who said the tire was starting to come apart but got changed before causing any significant problem.
Austin Dillon blew out a front right tire soon about 41 laps into the race in a similar situation. Dillon was heard over the radio saying he thought he had a problem, but his tire blew before he got onto pit road.
Matt Crafton finished third, followed by Bodine and Elliott Sadler.
It is the seventh win for Busch at Texas Motor Speedway, making him the winningest driver at the track wrapping up its 14th season. He has won twice in trucks along with wins in the last five Nationwide races there, a streak he will try to extend Saturday.
---
---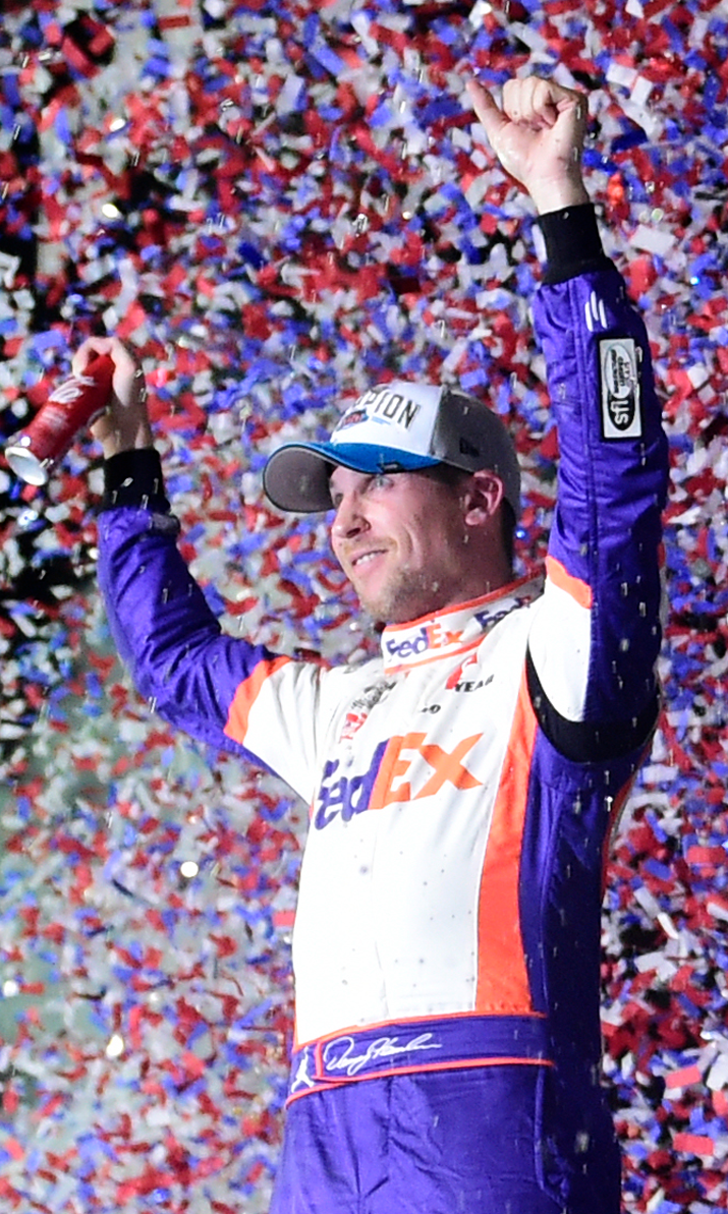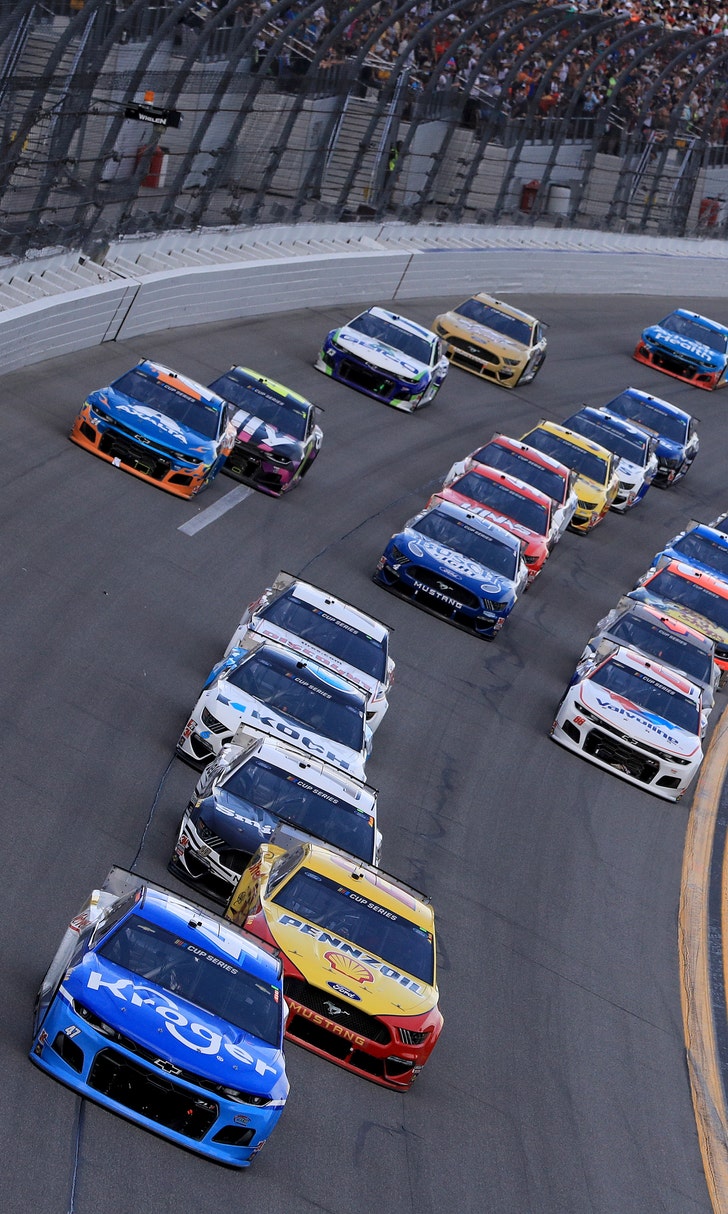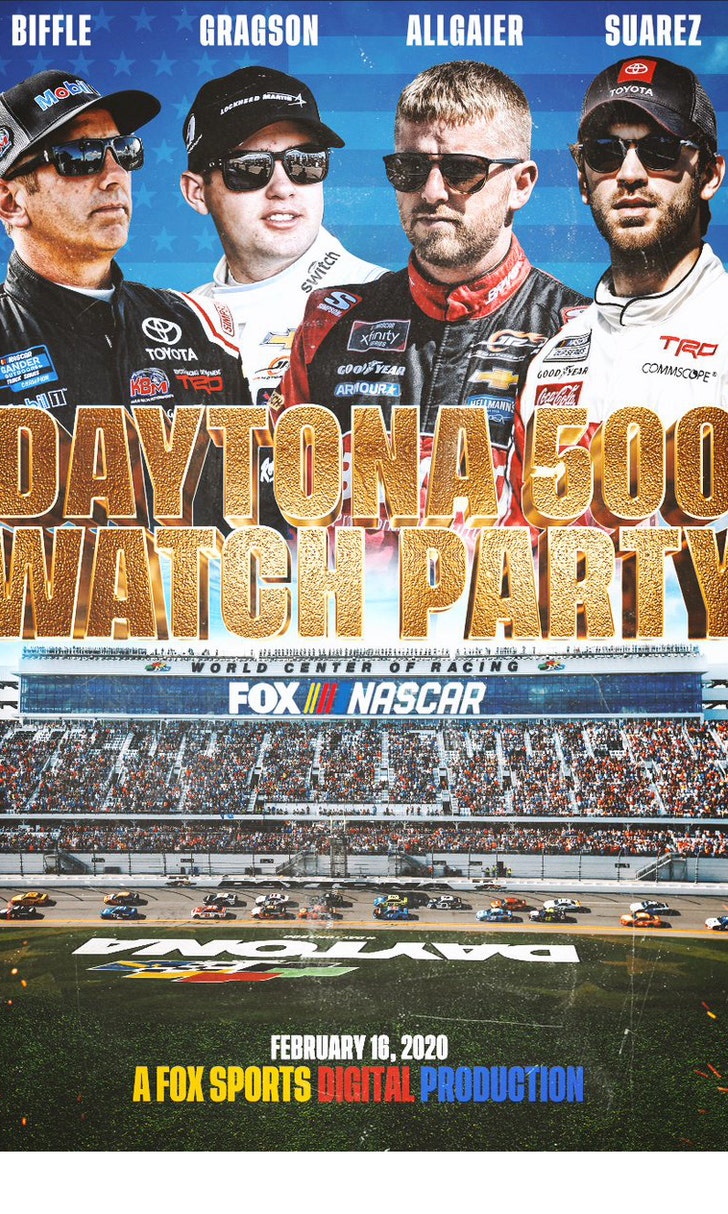 The Daytona 500 Watch Party!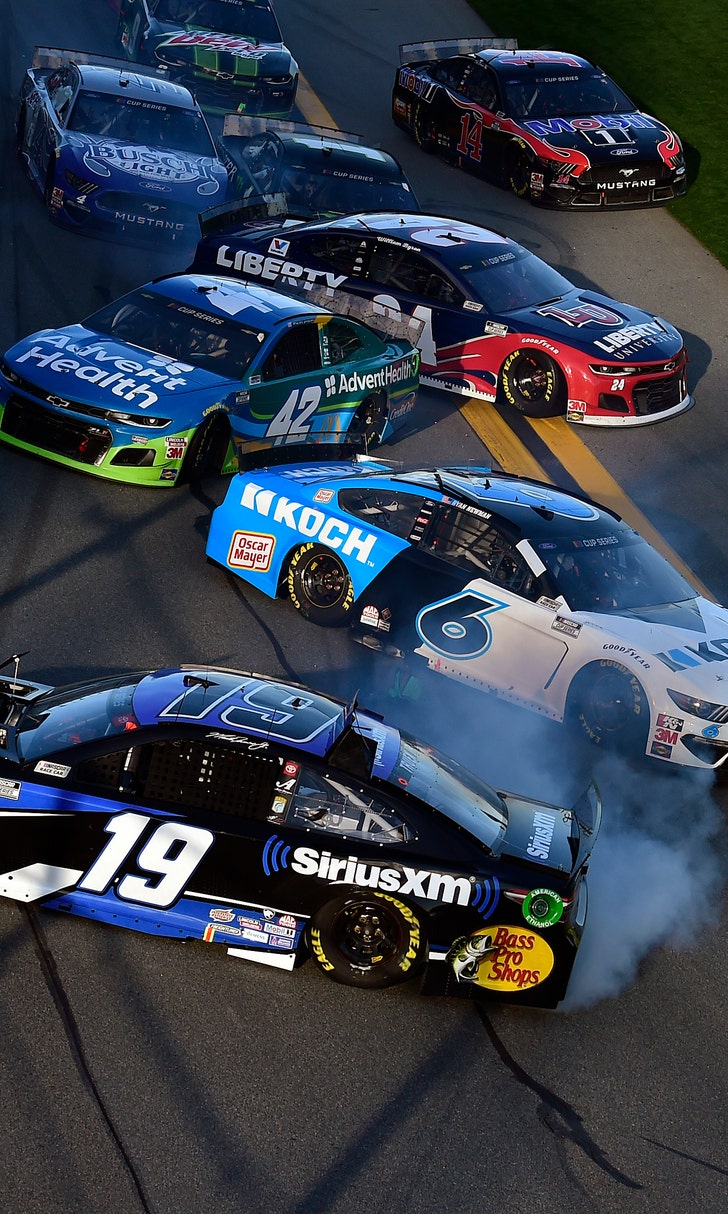 The Numbers Game At Daytona