Busch set to drive No. 78 in Charlotte
BY foxsports • September 28, 2012
Kurt Busch is so confident in his new ride he's starting to sound a bit like LeBron James.
''I'm going to bring my talents to Denver,'' Busch said, ''and bring the championship out there.''
Busch is taking his talents to the No. 78 Chevrolet for Furniture Row Racing - his third team in three years - and he paraphrased the NBA star's famous line in announcing his plans.
Busch will get an early jump and drive the final six races of the season for his new team, starting with the Oct. 13 race at Charlotte Motor Speedway. He said the feeling-out process will help them avoid heading to the season-opening Daytona 500 with that ''deer in the headlights'' feeling before such a huge race.
''We want to be that gang that shows up at Daytona as one of the teams with an asterisk next to it,'' he said. ''That means we have a shot to win.''
Busch was once a regular contender to win races and championships until a string of off-track incidents led to a ride this season with Phoenix Racing. Busch is 25th in the points standings and has only one top-five finish in the Cup series this season.
Neither Phoenix nor Furniture Row would be confused with NASCAR's elite teams like Hendrick Motorsports or Joe Gibbs Racing. But Busch said it's unfair to lump the two programs together. Furniture Row has an alliance with Richard Childress Racing and Busch said his new team is fully committed to having a strong season with checkered flag expectations. Busch said he can't wait to get back into a superior car.
''The 78 car is a quality effort,'' Busch said Friday at Dover International Speedway. ''The millions of dollars behind it to get to the race track every week prove it.''
Busch will replace Regan Smith following the Oct. 7 race at Talladega. Smith has Furniture Row's only Cup race victory, winning in 2011 at Darlington Raceway. Smith, who is 23rd in the points standings, has no top-fives and only two top-10 finishes this season.
''Not sure what the future holds at the moment but I'm excited to find out, I'll promise 1 thing, I WILL be in a good car driving my but off,'' Smith wrote on Twitter.
Busch served a one-week NASCAR suspension in June for verbally abusing a media member. He was already on probation for his actions at Darlington in May when he was also fined $50,000 for reckless driving on pit road - and NASCAR decided his treatment of the reporter was in violation of the probation.
Busch said he just wanted to have some fun driving the No. 51 for Phoenix while he rebuilt his image in the hope he could return to a top-tier organization next season.
Busch wanted to have some fun, engaged in some bad behavior, had a sit-down meeting with his boss, James Finch, and eventually split for a new job. Sound a bit familiar?
''I had the wrong approach I think in the beginning of the season. I was following my Zen master Charlie Sheen and that wasn't going very well,'' Busch said, laughing. ''Then I decided that I didn't need Charlie Sheen, so I'm going to look at a new Zen master, I found him, it's Bryce Harper. He is so wise he told the media, `No more clown questions.' I'm not going to answer any clown questions. I'm really looking up to a 19-year-old Bryce Harper to help me through all this.''
---
---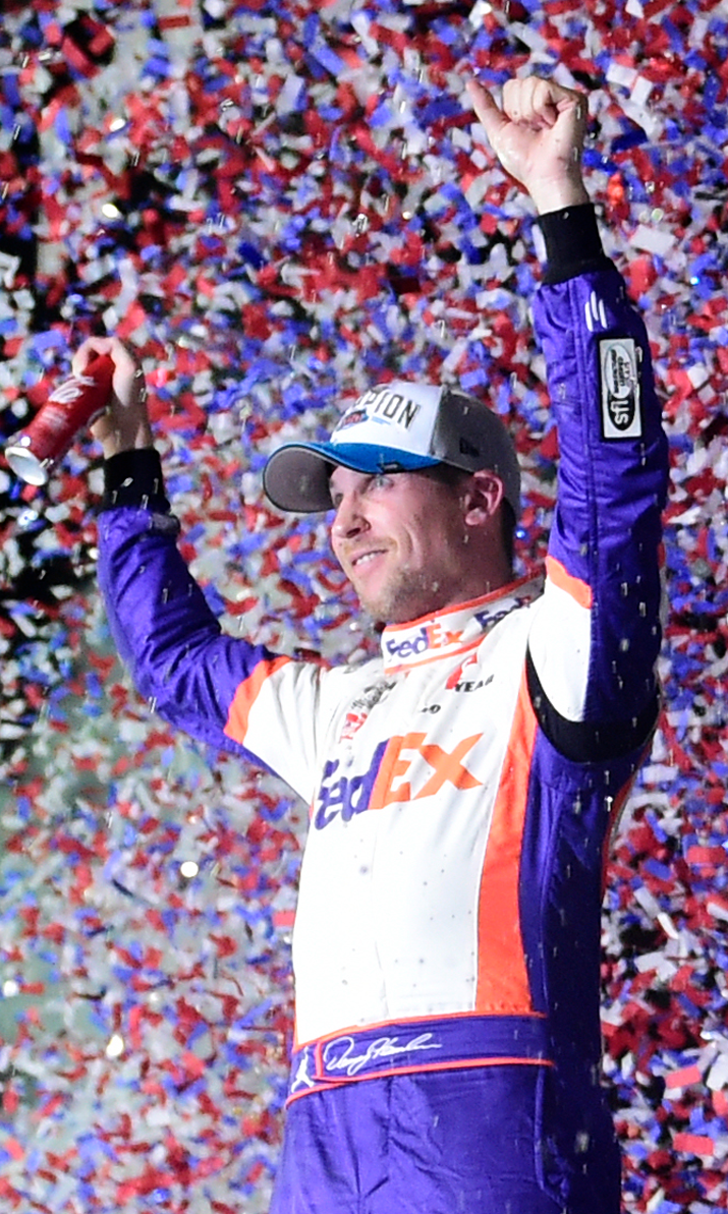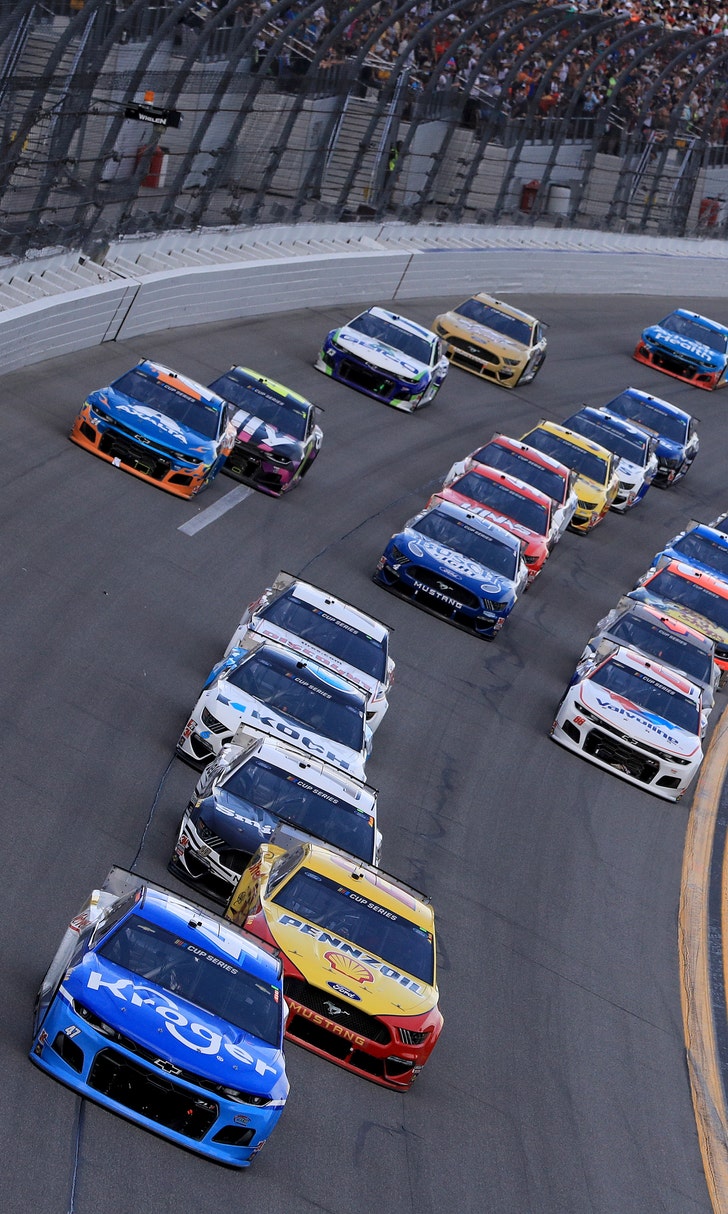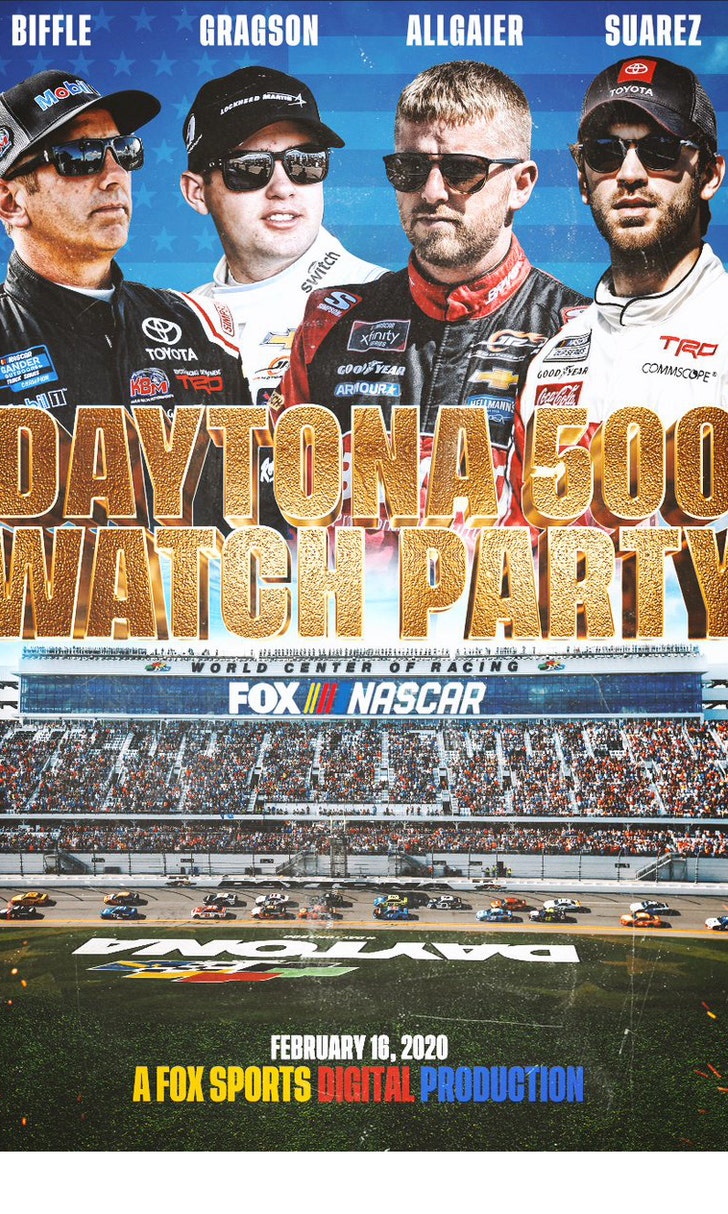 The Daytona 500 Watch Party!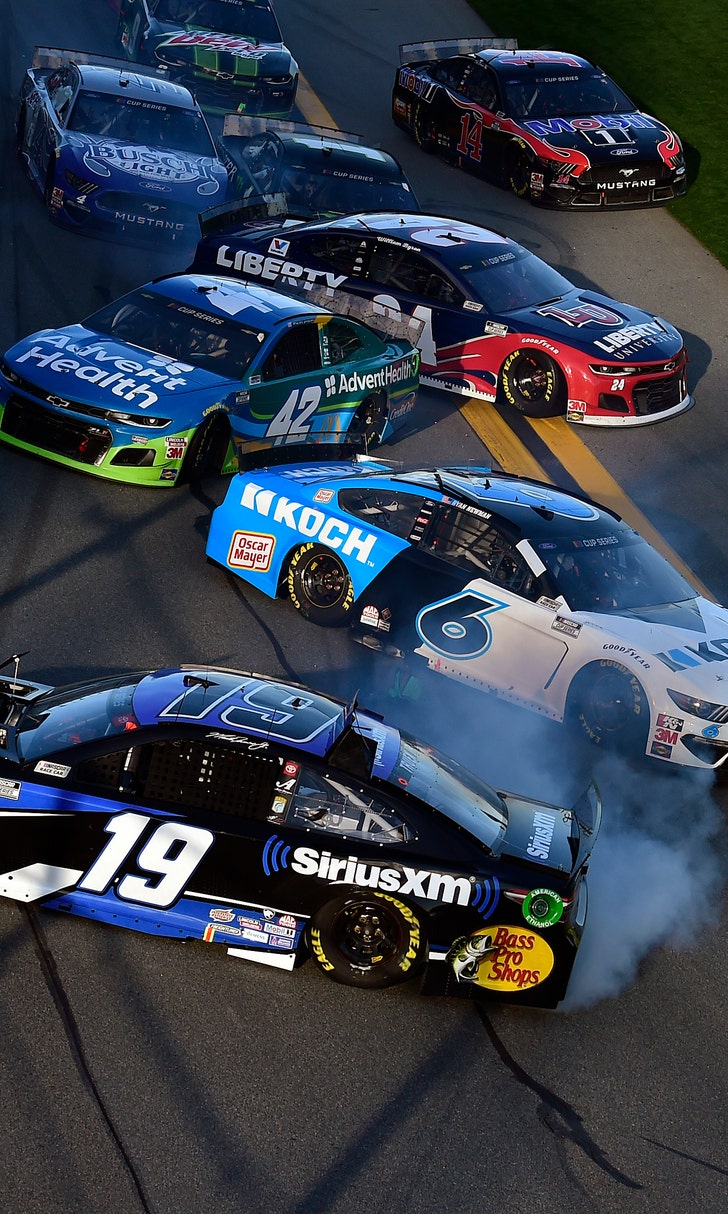 The Numbers Game At Daytona