Busch seeks renewed level of success
BY foxsports • September 28, 2012
Two weeks from now, Kurt Busch will leave Team Tiger Blood behind. Instead of channeling his inner Charlie Sheen once he arrives at Charlotte Motor Speedway, he's expected to receive guidance from former University of Colorado coach Bill McCartney, founder of Promise Keepers.
Yes, life is about to change. Busch will trade in his Phoenix Racing threads as he takes over driving duties in the No. 78 Furniture Row Racing ride.
"I had the wrong approach in the beginning of the season," Busch said. "I was following my Zen master Charlie Sheen, but that didn't go very well."
The "fun factor" Busch hoped to discover with Phoenix Racing quickly evaporated as the driver overdrove the equipment, searching for a level of competitiveness he had become accustomed to in the past. Consequently, the team's car inventory disappeared quickly and taxed the limited resources of the Spartanburg, SC, squad.
Still, Busch is grateful for the opportunity team owner James Finch afforded him this year — and certainly bought into the red-Solo-cup mentality of the team going in. Yet the limited success the No. 51 team enjoyed this season made the experience anything but the party it was expected to be.
"The way that you have fun is you take a step back and you see everything that surrounds you with the 51 guys," Busch said. "We worked hard, we had fun and we went to the racetrack hoping that every week the stars would align like they almost did at Sonoma. This could be a whole different discussion if we had won at Sonoma.
"We won, though, (in) Nationwide in Daytona and then we had a string of part failures in August . . . but all through that I kept digging because if those guys were going to give 100 percent, I was going to give 100 percent . . .
"The whole process for me in the beginning was try to stay strong, try to stay out front and yeah, I wrecked the car a few times pushing too hard. But also, James Finch said in the (Budweiser) Shootout. 'Win with that car or bring it home in a basket.' So when you're given the green light by an owner to go and win or wreck, that's what fun is."
At 34, Busch will have to transition from a rather laid-back organization to one that's extremely structured as he moves to Furniture Row. Just don't tell Busch he's making a "lateral move" when he leaves Phoenix Racing for Furniture Row Racing.
Yes, there are similarities. Both organizations are currently single-car operations. Both teams compete with Chevrolets and have engine alliances with NASCAR powerhouses. And both teams are located outside of the metro-Charlotte area.
But that's about where the parallels end.

While Busch considers Finch's crew "the hardest working team in the garage," much of that labor is out of necessity with just eight crewmen doubling as the shop and road crew and just two support workers at home. At Furniture Row, there are 64 employees, 40 of which remain at the Denver, Colorado-based shop, plus an in-house engineering staff. The latter is a luxury Busch hasn't had at his disposal since he was dismissed from Penske Racing at the end of 2011.
Although Finch enjoys a relationship with team owner Rick Hendrick and receives engines, data and used chassis from Hendrick Motorsports, Phoenix Racing cannot be considered a satellite in the same sense as Stewart-Haas Racing. In essence, the No. 78 will be an extension of Richard Childress Racing. Busch has a commitment from Childress that the Nos. 29, 31, 27 and 78 will "work together as one."
Furniture Row general manager Joe Garone says the company is "a much different organization." Busch will have veteran Todd Berrier calling the shots for the No. 78 team. Berrier has multiple Cup wins and three Chase appearances — including two top-four finishes with Kevin Harvick. Overseeing the engineering effort is competition director Mark McArdle, whose background includes both open-wheel and stock car racing. Considering that he has yet to work with Busch, Garone feels it's too early to prognosticate the team's potential.
"Racing is really hard to predict the future, but with Kurt behind the wheel seriously we are going to win some races," Garone said. "Our equipment really is comparative to the No. 29 (Richard Childress Chevrolet driven by Harvick).
"So we expect to win races and compete competitively every week. Those are our expectations."
Garone's greatest challenge will be providing Busch an environment where he feels comfortable and competitive enough to stay beyond 2013. Garone will enlist the services of Coach McCartney, a friend of Visser's, to help Busch cope with the pressures that accompany stock car's highest level of competition. Garone says McCartney "knows athletes inside and out and has seen all types of personalities" through the course of his career. McCartney is already reviewing Busch's background to create a method that works best for the driver.
Certainly, the hope is for Busch to provide a realistic baseline for FRR — which is competing in just its fourth full season on the Cup tour. Furniture Row has one victory — with current driver Regan Smith last year at Darlington Raceway. As an owner, Visser's top points position is 23rd, where the No. 78 team currently sits.
Busch, who won the Cup championship in 2004, has competed in every Chase for the Sprint Cup since — except 2006, 2008 and this season. He has 24 career Cup wins on 14 different tracks.
"We all want to go out here to try to win races," Busch said. "We want to try to compete at top levels and you need teams, you need drivers, you need engineering support, you need all different elements of a program to be competitive. You just can't have one superior thing over others and expect it to override other areas of the team.
"When you get into the Chase you have teams that have the highest-level driver. They have the highest-level pit crew. The highest-level engineering support, engines and everything else and that is what I think Furniture Row has. It is a diamond in the rough. This program is undiscovered and they have not reached their full potential."
So would Busch look beyond 2013?
"It's important to be comfortable in a situation," Busch said. "To have this family atmosphere with Joe Garone, Barney Visser, we will be on the same page all the way through the season. Who knows? I might not need to test the waters of the free-agent market. It's just a matter of finding the comfort zone.
"I've been with big teams; I've had different things happen with each of the programs . . . taking this step back this year it has allowed me to see how more of the integral part of this sport works. It's been refreshing for me to see all the different avenues now and I feel much better prepared. Settling in with these guys; that is what the zone is right now these next six weeks."
---
---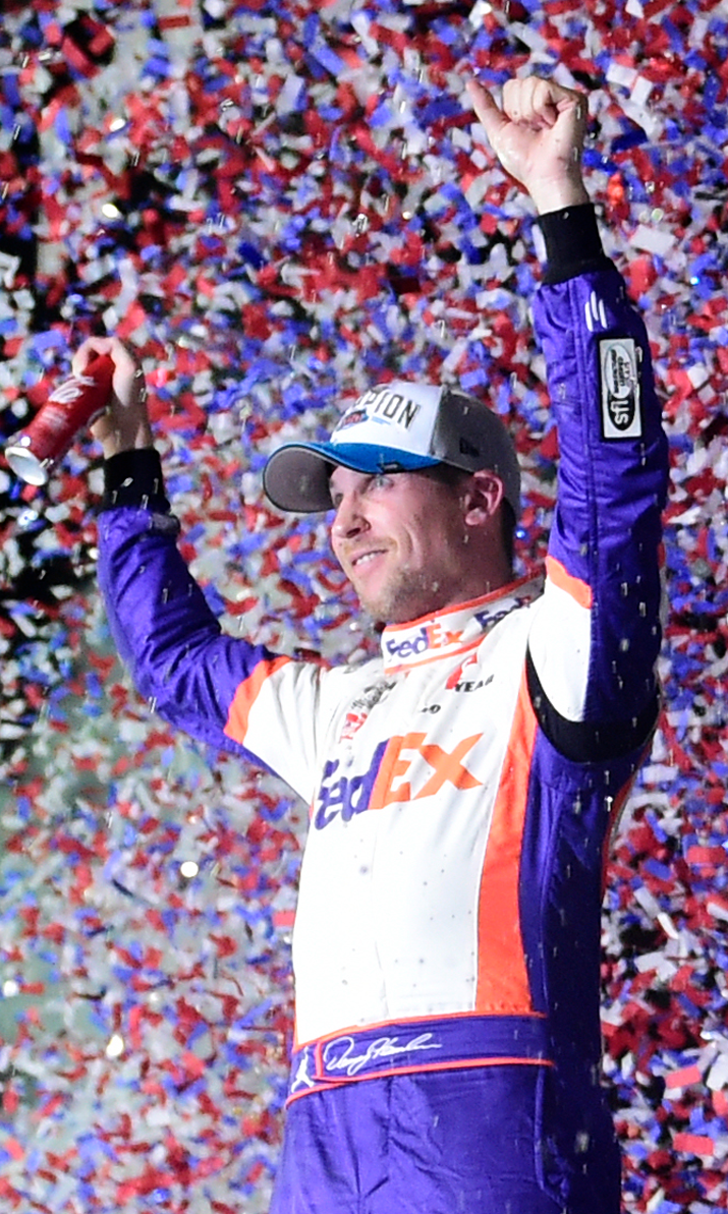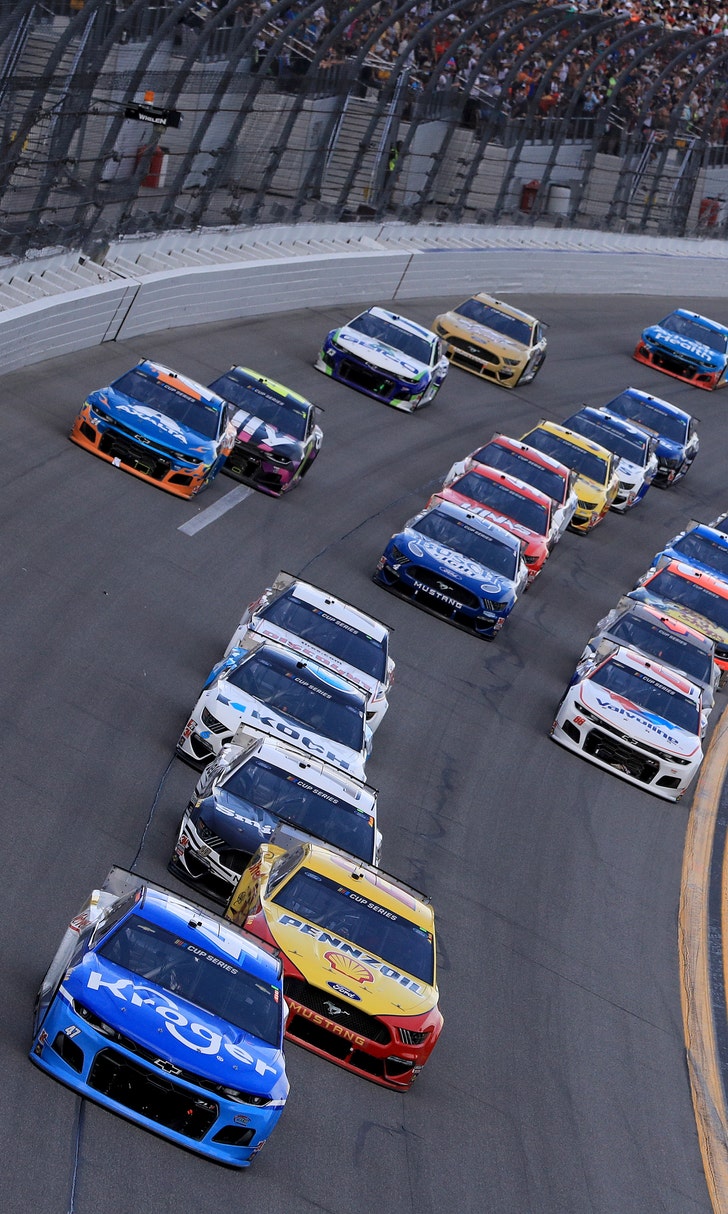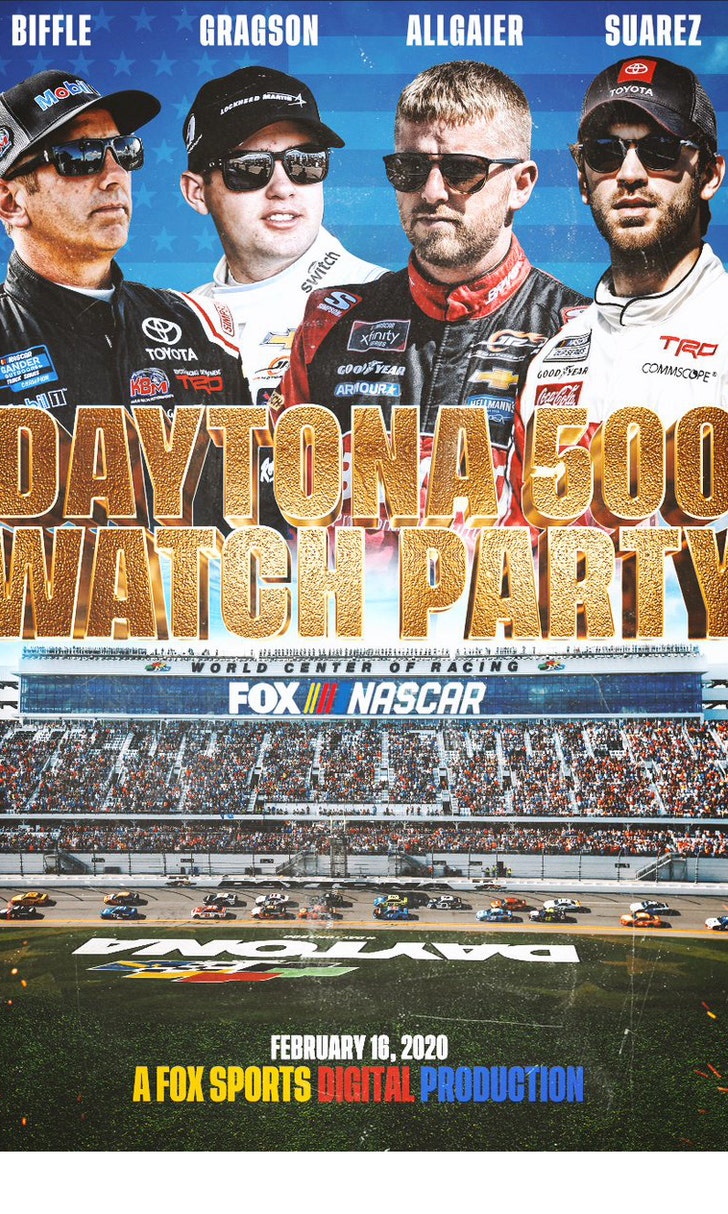 The Daytona 500 Watch Party!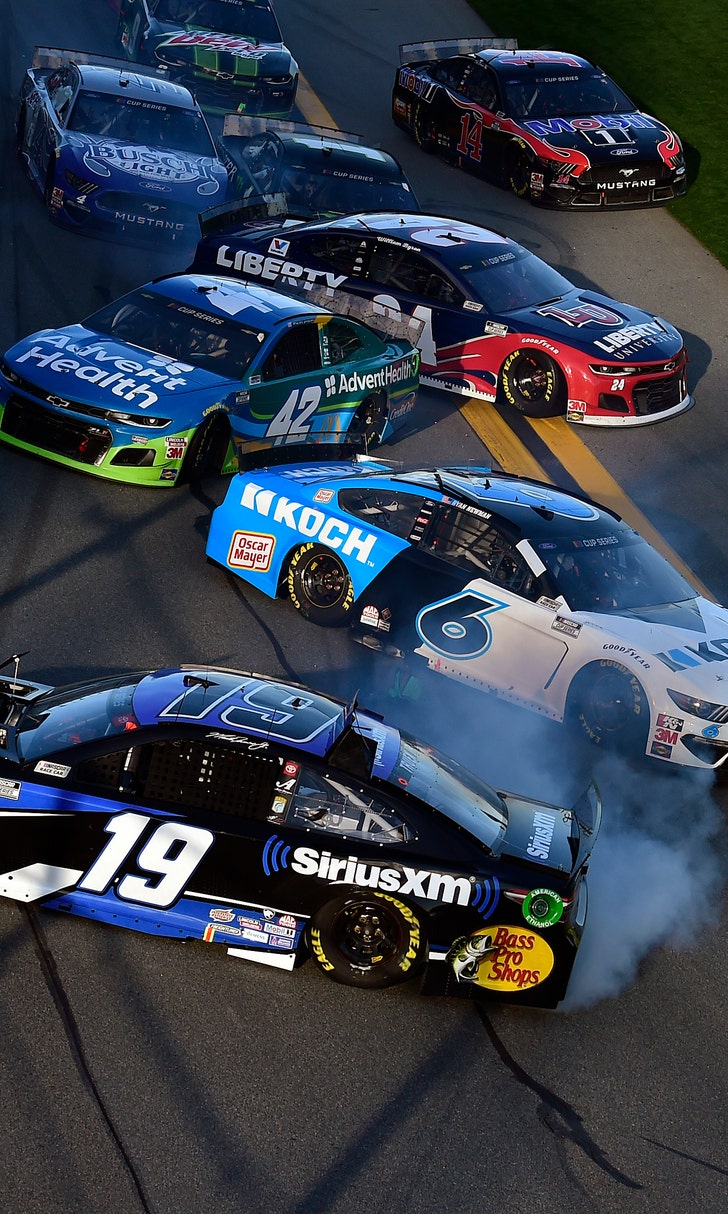 The Numbers Game At Daytona