NASCAR Cup Series
NASCAR Cup Series
Burton: Busch must 'get it together'
Published
Jun. 6, 2012 1:00 a.m. ET

Could Kurt Busch's suspension been avoided?
Certainly, Busch's 10-day timeout — which was handed down from NASCAR on Monday after his most recent invective toward a media member — was not based solely on that incident alone.
Over the past 10 months, Busch has had several exchanges with reporters and a heated incident with fellow driver Ryan Newman at Darlington Raceway in May. After repeated offenses, NASCAR felt the need to step in.
After Darlington, Busch was fined $50,000 and placed on probation until July 25 for driving recklessly on pit road during the Southern 500 and hitting Newman's car on pit road after the race.
Under probation, Busch understood that any questionable actions could result in further repercussions from NASCAR. But he just couldn't help himself at Dover.
At 33, veteran Jeff Burton believes "it's time for (Busch) to get his act together."
"We all have weaknesses and one of his weaknesses is knowing when to shut up," Burton says of his former Roush Fenway teammate. "We all have a weakness, and I think Kurt would admit that's his weakness."
Busch knew he was out of line the moment the words left his mouth last Saturday. By then it was too late.
On Monday, Busch acknowledged, "I put (NASCAR) in a box, they had to take action and it's my fault for putting them in this position."
Sprint Cup director John Darby says he doesn't believe NASCAR "as a sanctioning body felt like we were in a box." Busch's punishment just followed a natural progression NASCAR takes to police the sport when situations start spiraling out of control.
"Because typically, we're the governmental body that reacts to things that competitors do," Darby said. "Kurt kind of put himself in his own box having been on probation and then having another instance or a situation that caused us to look at. ... That might have been the box he was referring to. Ours was a pretty natural reaction, I think.
"(The punishment was) cumulative to the point that Kurt was on probation and very clearly violated that probation, which typically creates a more severe reaction from NASCAR. It's not the first time that's happened, and typically that's the stair steps or the path that we follow."
Burton, who worked with Busch at RFR from 2000-04, believes the 2004 Cup champion's talent is "unquestionable." However, there comes a time when talent alone isn't enough. After Busch parted ways with Penske Motorsports last December, he acknowledged working with a sports psychologist to address his issues with anger management.
Burton applauds Busch's "instinct to step away last winter and kind of get his head back on straight," but there's still a long road ahead.
"I think our sport needs people like Kurt — good Kurt," Burton said. "But when he does things like he did this past weekend, that's not good for him, not good for our sport, not good for anybody. He's an aggressive driver. He's a really good driver. He does a lot of things that race fans like to see ... and those are the kind of personalities that make this thing work.
"But at some point, he has to draw a line in the sand — nobody can do it for him — and say, 'I'm not going to cross this line.' And he hasn't shown the ability to do that yet. He has an issue there that he has to get worked on. He's letting himself down, and that's what's sad about it. Kurt's not a bad guy. Kurt gets villainized.
"I think he can get it together, I think he can. But he's going to have to do it. If not, eventually his chances will run out. But when you have that much talent, you're given more opportunity.
"Not everyone is treated equally; the best players get treated differently. That's just how it is. And his talent level will offer him more opportunities than it would someone that had not proved they could do it. But at some point, those opportunities will run out. He's got to prove to himself. ... Right now he's letting himself down, and he'll look back on that later in life with disappointment."
---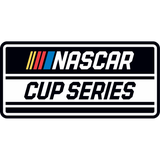 Get more from NASCAR Cup Series
Follow your favorites to get information about games, news and more
---