Buescher wins NASCAR Trucks at Chicagoland
BY foxsports • July 22, 2012
With James Buescher's truck losing power in the first half of the race, his crew made a quick decision: They'd have to come into the pits and replace their carburetor, even if cost them a few laps to the leaders.
The decision left Buescher's crew under pressure to complete a less-than-routine repair that involved removing and reinstalling several small parts - all while wearing gloves to avoid burning their hands on a scalding hot engine.
But they got it done in just a matter of minutes and Buescher did the rest, coming from two laps down to win the NASCAR Truck Series race at Chicagoland Speedway on Saturday night.
Buescher figured at the time that the long stop would have cost him a shot at the win.
''I didn't know if the carburetor was going to be a fix or not,'' Buescher said. ''I was hoping it was. Luckily it was. From that point on, the goal was to get back on the lead lap and get as many spots as we could. As quick as we were able to get back on the lead lap, the goals changed pretty quickly, knowing how good our truck was.''
Crew chief Michael Shelton saluted the skill of his crew - he said he expected to lose three laps to the leaders during the carburetor change, and they only lost two.
''As hot as it is under that hood, and you're pulling some small parts there, with gloves,'' Shelton said. ''It's hard. You've got to slow yourself down and just do your job, and they did it perfectly.''
Buescher took the lead from Timothy Peters on the last lap, then held off a charge from Brendan Gaughan to win.
It was Buescher's third career win, with all three coming this season. Buescher previously won at Kansas and Kentucky.
Gaughan finished second after dominating the majority of the race. Peters was third, followed by Matt Crafton and Parker Kligerman.
It was the 200th career start in Trucks for Todd Bodine, making him the only driver with at least 200 starts in all three of NASCAR's national series. Bodine finished 18th.
Buescher and Peters went side-by-side on the final restart with two laps to go, and Buescher took the lead on the last lap. Gaughan surged to second but couldn't catch Buescher.
''He never gives up,'' Shelton said. ''He has the motivation on his own.''
Peters leads Ty Dillon by 23 points in the series standings. Dillon finished 12th.
Peters had to start Saturday's race at the back of the pack after his team made an engine change.
''Tonight was very good,'' Peters said. ''I'm proud of the team. This team is very good at overcoming adversity.''
Ron Hornaday Jr. slid sideways across the finish line, but still managed to finish seventh.
Gaughan led a race-high 83 laps and appeared to be in good position to win at the end, but he spun his tires on the second-to-last restart.
''Second place looks like it'd be fantastic, but not when you have a truck that good,'' Gaughan said.
Gaughan dominated the early stages of the race, giving up the lead when he made a green-flag pit stop on lap 48 but quickly regaining it.
A spin by Chris Fontaine brought out a caution, allowing the leaders to make a final round of pit stops with 50 laps to go. Gaughan lost the lead, taking four tires during his pit stop and falling back to sixth on the restart as Joey Coulter took the lead.
But Coulter fell back on the restart, then hit the wall and spun out to bring out another caution a few laps later.
Dillon then took the lead from Justin Lofton on lap 118, with Gaughan taking second. Peters eventually moved up to third and caught the leaders with 20 laps to go.
Dillon then appeared to brush the wall, allowing Gaughan to slip past and take the lead with Peters moving up to second.
Then a caution came out with 15 laps to go, bunching up the field for a restart with nine laps to go.
Gaughan appeared to spin his tires on the restart, allowing Peters to edge ahead - then Gaughan got loose later in the lap, losing a few spots.
''There was no truck out there that was going to beat (us), unless we beat ourselves,'' Gaughan said. ''And I did - I spun my tires on (the restart), I gave an opening, and that's what you can't do.''
Buescher passed Peters for the lead with seven to go, but a caution came out to set up the final restart.
To get to that point, Buescher acknowledged he had to make a few risky moves to make up ground after the carburetor change.
''I cleared the guys but a lot of them probably could have ended up in some crashes,'' Buescher said. ''But I had to pass 20-some odd truck in less than 40 laps, and if you wait too long, they get strung out.''
---
---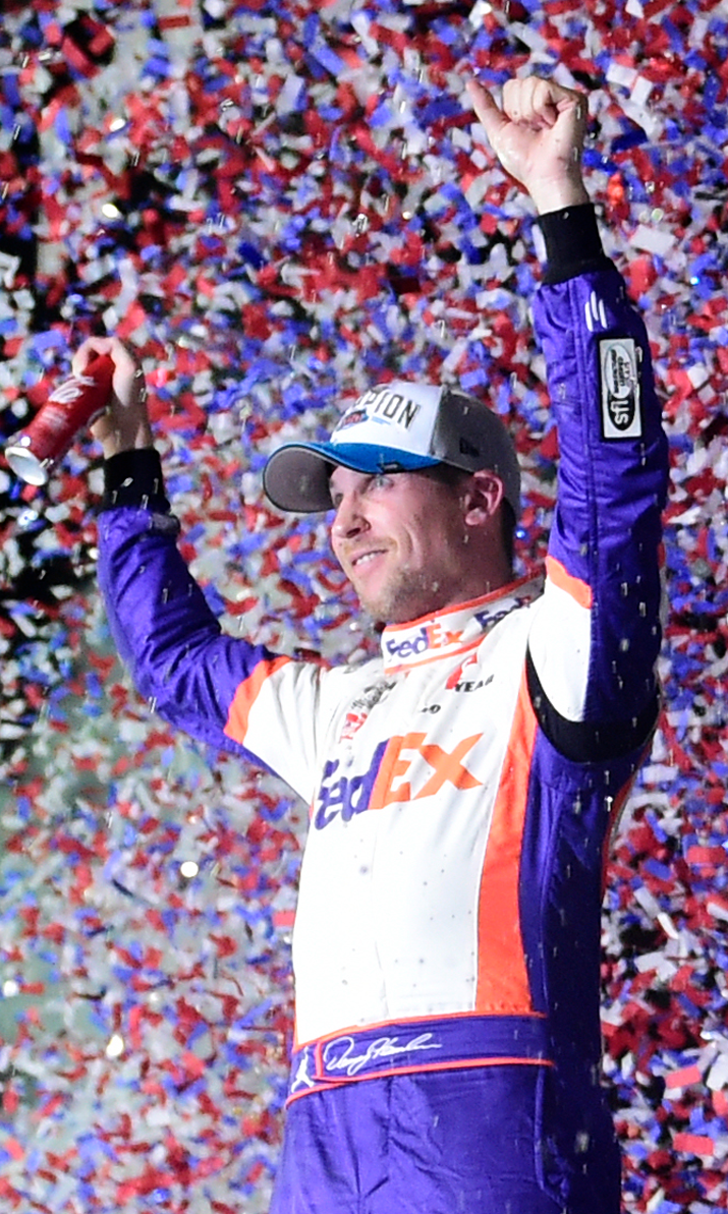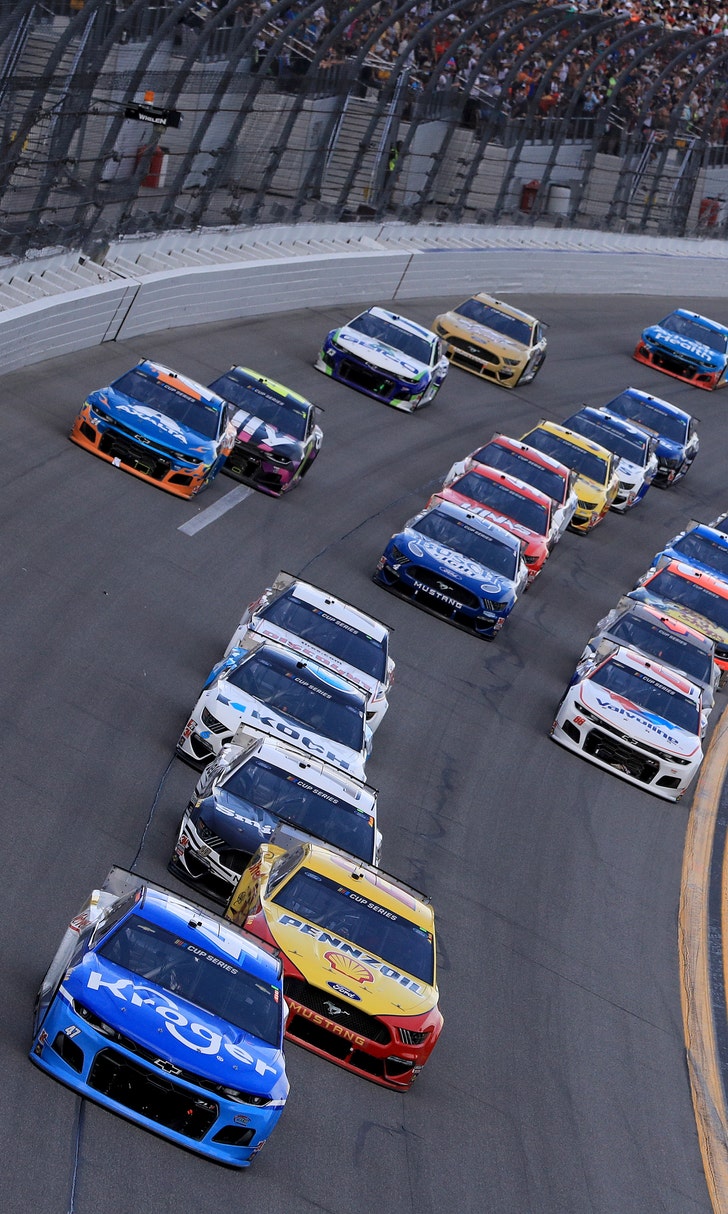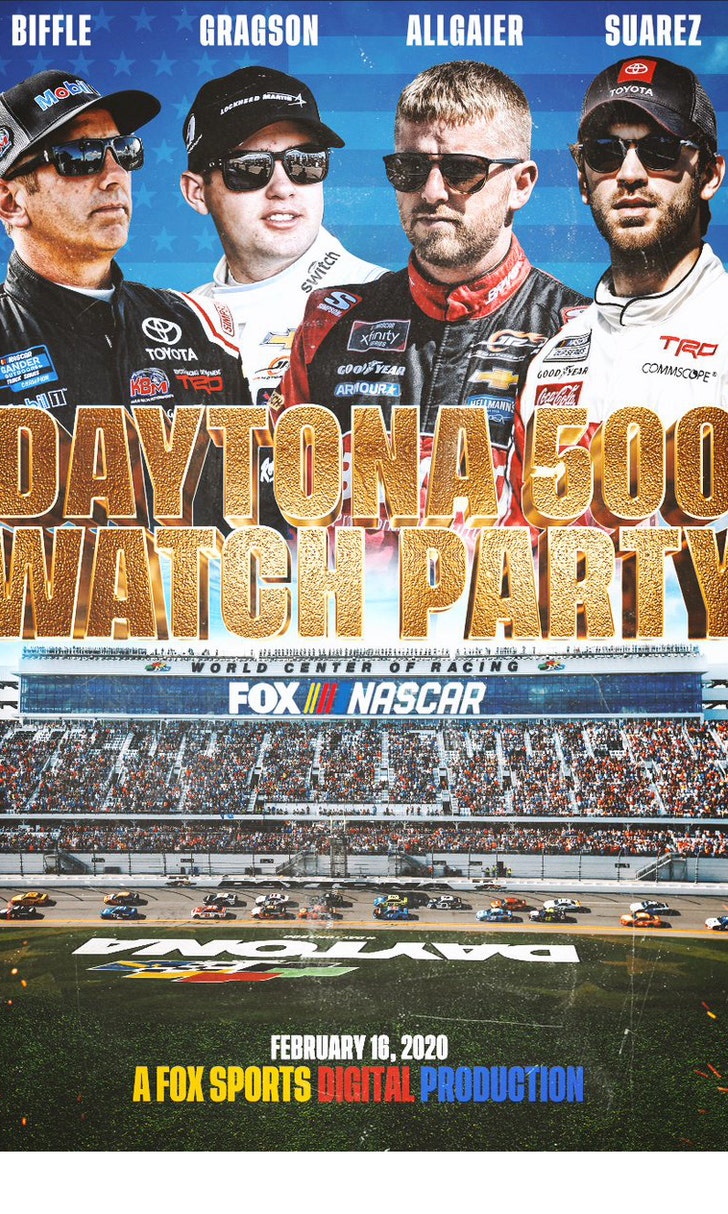 The Daytona 500 Watch Party!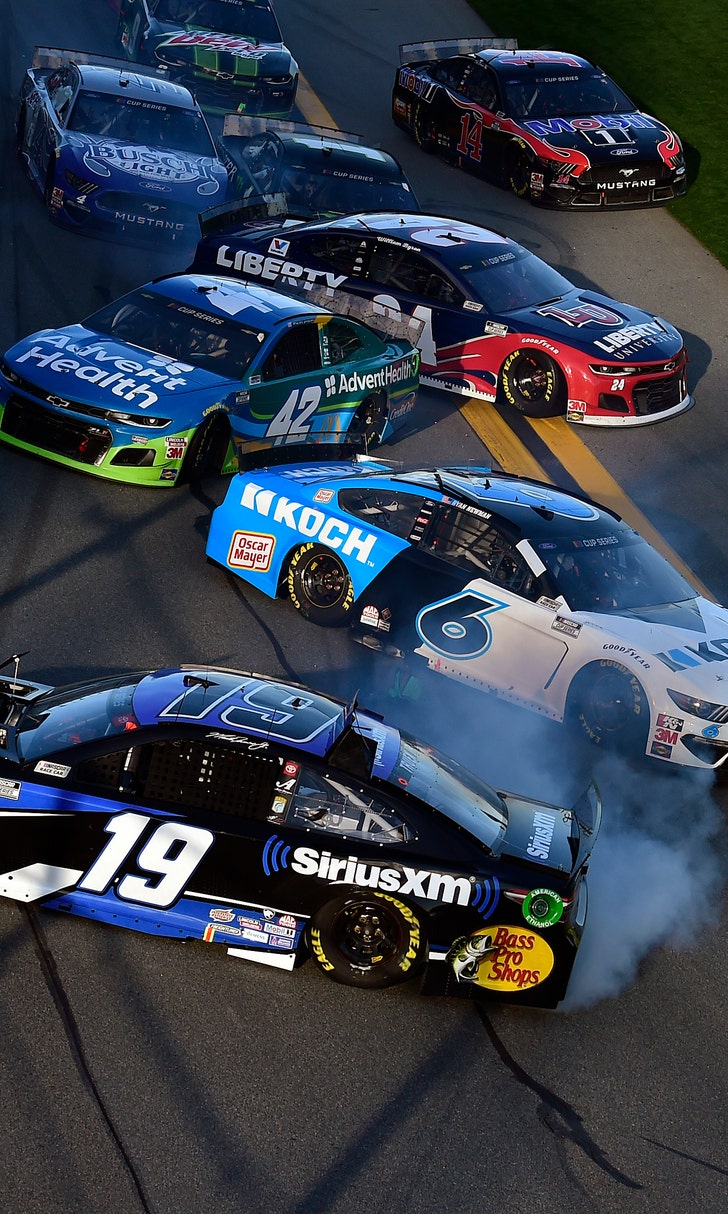 The Numbers Game At Daytona