Brickyard win means a lot to Newman
BY foxsports • July 28, 2013
Ryan Newman was a happy Hoosier on Sunday.
"Thank you, guys. This is an amazing — an amazing weekend," said the South Bend, Ind., native after crossing the finish line at the Brickyard 400 for his first Indianapolis Motor Speedway win. "This is a dream come true for me."
And victory could not have come at a more opportune time for Newman. Just over two weeks ago, it became official that Newman's contract would not be renewed at Stewart-Haas Racing next season, so he's looking for a ride.
Entering 2013, Newman understood he was on shaky ground. He was in a similar position last season but took a significant pay cut to remain with the No. 39 car. His crew chief of four years, Tony Gibson, and his team were moved to accommodate Danica Patrick's rookie effort.
Perhaps that was for the best.
Newman was reunited with his former Penske Racing crew chief, Matt Borland, who joined SHR as technical director at its inception and was promoted in June 2011 to vice president of competition. In the offseason, the pair worked to "rekindle" their relationship. Newman acknowledges that building a team from scratch was "a big challenge."
"Matt took the responsibility on his shoulders once we decided what we were going to do and put together a group of guys," Newman said. "Some had tremendous experience, some had no experience at all. That's been something that's kind of been tough for me to work through because of where I am in my career. I want the best guys.
"Matt took the weight on his shoulders to take those guys and make them the best guys. Today they were. It hasn't been like that the entire season. We've gone through some growing pains. Captain Obvious would have raised the flag instantly. That's learning. I know it's been tough for me and him. Those are the people he believes in. Those are the people we believe in."
Together, the two friends — and once again teammates — acclimated quickly to the new Generation 6 car that was introduced this season. Had it not been for five accidents and an engine failure at Las Vegas in the first 19 races of the season, Newman would be well above 16th in the point standings.
Still, it's not surprising that the two engineers — Borland and Newman, who has a degree in vehicle structure engineering from Purdue University — found a way to rise to the top again this weekend at the driver's home track following a devastating 39th-place finish at New Hampshire Motor Speedway.
Newman started from the pole after topping Jimmie Johnson in time trials as the final qualifier on Saturday. While Johnson had a dominant car and led 73 laps throughout the event, as predicted, the race was settled by track position.
Borland's call for a two-tire pit stop on the final round of service on Lap 134 — one circuit after Johnson's relatively slow four-tire stop — provided Newman with more than a four-second advantage over the No. 48 Chevy. Once the field cycled out on Lap 150, Newman secured the point. Although Johnson narrowed the lead to 2.657 seconds at the finish, in clean air Newman was golden.
Johnson finished second, followed by Kasey Kahne, Tony Stewart and Matt Kenseth.
Newman's greatest takeaway from the weekend? Confidence.
"We still got a championship to go after," Newman added. "We still got the Chase to chase."
Currently, Newman is 20 points behind Martin Truex Jr., who is 12th in the standings and holds the second wild-card spot.
Borland, who guided Newman to 13 of his 17 career Cup wins, was thrilled to return to Victory Lane for the first time in eight years,  when he won with the driver at Penske Racing at Loudon in 2005. But he had one regret. Borland wished he had been more prepared before the season started. Maybe then, he could have saved Newman's job.
"There's been a lot of mistakes along the way this year," Borland said. "I know I've learned from every one of them. You get better and better each week realizing the things you're doing right and the things you're doing wrong. When you have a weekend like this, it's great. Everything went perfect. This is the kind of weekend you shoot for every weekend. Reality is that doesn't happen very often.
"Ryan is a good friend. We've had tons of history together. I don't want to see him go. It's a shame. I feel if I was better prepared to start this season, maybe things would have changed, been different. So, from that end, it is hard. Every weekend you go home and things don't go right, you beat yourself up about what things you could have done better or more. That part is very frustrating."
While Newman's future remains uncertain, Borland also admitted Sunday night that he's not sure yet "what next year will bring," but for now his concentration remains on the next 16 races. Although the driver and crew chief combination could be split up, the one positive the pair will hold onto is their friendship.
"Going to open up a fruit stand in Statesville (N.C.) if anybody is interested," Newman joked.
"Do I get to drive the tractor?" Borland asked.
"You get to drive the trac," Newman confirmed. "You also get to change the oil in the tractor."
FIGHTING BACK
Dale Earnhardt Jr.'s Indy run was salvaged by an early call and ongoing strategy.
Earnhardt was running 14th when he detected a loose right wheel and suggested he pit the car, not wanting to take any chances.
Although the No. 88 Chevy dropped to 43rd, crew chief Steve Letarte told his driver "great decision to come in."
"The car was shaking real bad, and wandering in the back end on the straightaway," Earnhardt said. "You have a wheel falling off; you have something serious happening.
"It's dangerous staying out there. You can hit the wall, or wreck something, or wreck some other people. I don't want to do that. It is a long race. We had an early chance to fix that, and that is fine. It gave us an opportunity to try some different strategies, and it worked out for us."
The team's gameplan quickly changed with Junior on a different pit cycle. Earnhardt pitted on Lap 43. When Jeff Burton ignited the second caution on Lap 81 for slowing on the track, Letarte suggested that Earnhardt remain on the track rather than pit with the leaders. That was the game-changer for the No. 88 Chevy, which lined up fourth behind Brad Keselowski, Joey Logano and teammate Jeff Gordon. While Earnhardt had to pit again, the track position gained with that strategy allowed Earnhardt to post a sixth-place finish on Sunday.
"We had good speed," Earnhardt said. "I thought the strategy was good. We had a loose wheel on the start of the race; that was weird to have a loose wheel then. We changed our strategy and made it work. The car had good speed. Right at the end, we were either running out of gas, or had a little bit of an engine problem the last two or three laps. I almost lost another spot. But the car just quit running at the end. I don't know if it was out of fuel or what. But the fuel pressure was good."
While Earnhardt earned his 11th top-10 finish of the season and remains fifth in the point standings, the driver said it was "real tough" racing after learning his uncle Randy Earnhardt had lost his battle with cancer.
"He helped me through a lot of challenges when I was trying to become a race car driver," Earnhardt said. "He was there when I started driving late models. I went through the whole process of racing with (uncle) Tony (Eury, Sr.) and all of them through the Bud car, Randy was always there. I hurt for Mamaw (Martha Earnhardt) and Randy's brother and sister, Danny K. and Kathy. It is just very, very sad, but I am glad his suffering is over with.
"He is going to be missed. He was awesome, such an awesome guy. He kept things together (at DEI). He was in charge of a lot of different things. Mainly in charge of where every nut and bolt was. He was accountable for everything. After the racing, after I left and everything kind of went away, he stuck around. He was loyal to Dad, and really looked after everything that was there and that was my father's and what would have been important to him as far as material things. Randy really looked after that. It is tough. It is part of life, and it is hard to get used to. I am just glad his suffering is over with, he was having a real hard time. I loved him dearly, and will miss him a lot."
SOCIALIZING
After her husband Ryan won the Brickyard 400, Krissie Newman tweeted:
Krissie Newman @NewmanKrissie
Oh my hell I am so freaking happy right now
NUMBERS GAME
7 — Number of Hendrick engine-powered cars finished in the top 10 at Indianapolis Motor Speedway
5 — Number of Ryan Newman's 17 career Cup wins that have come from the pole, including the Brickyard 400. Three drivers have won from the pole at Indy — Newman, Kevin Harvick and Jimmie Johnson.
43 —Number of competitors were running at the finish on Sunday — the first time since 2008 at Richmond.
SAY WHAT?
After the Brickyard 400 produced no passes for the lead on Sunday, a local columnist asked winning team owner Tony Stewart if there was anything officials could do to promote passing here in the future. To which Stewart replied, "We're racing here. That's all I'm going to say. This is racing. If you want to see passing, we can go out to (Interstate) 465 and pass all you want. If you can tell me that's more exciting than what you see at IMS, the great race car drivers that have competed here. This is about cars being fast. It doesn't have to be two- and three-wide racing all day long to be good racing."
---
---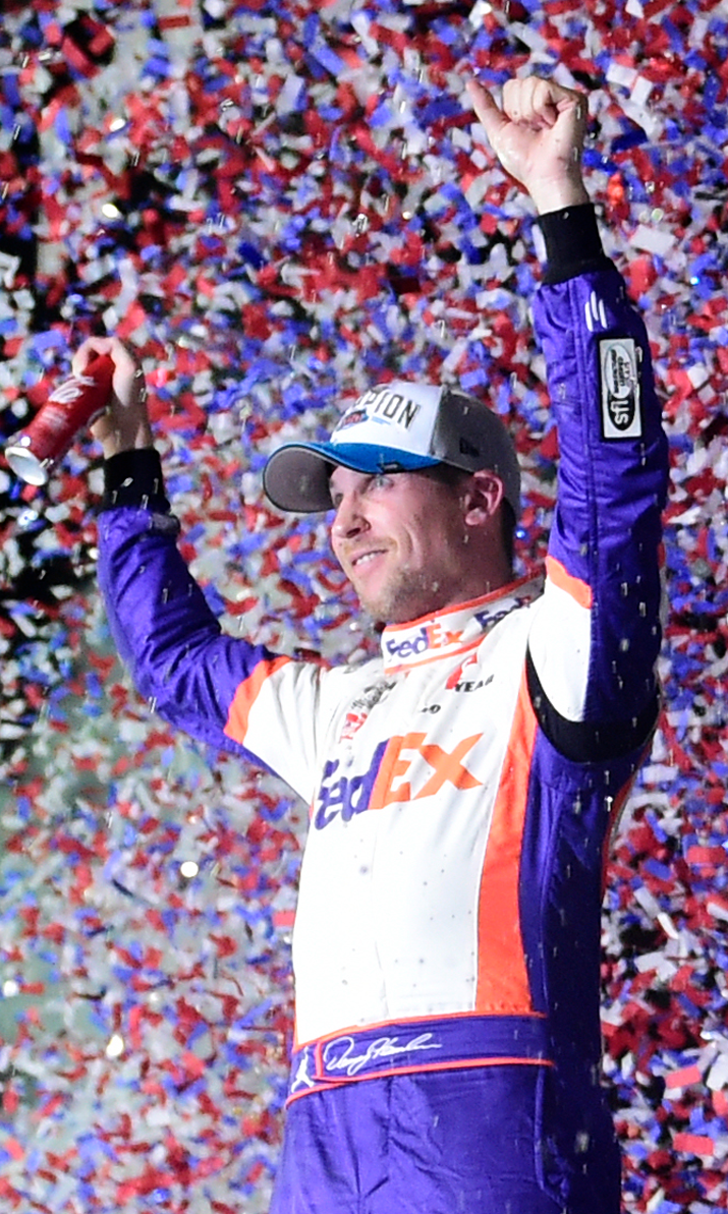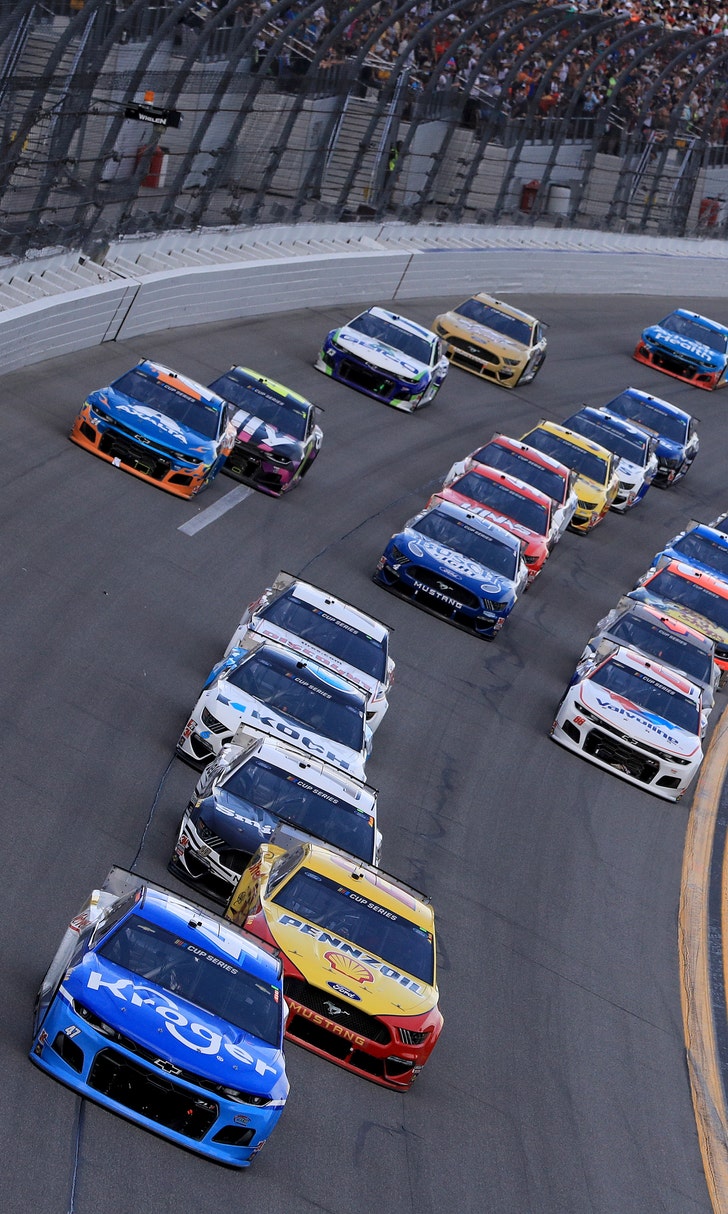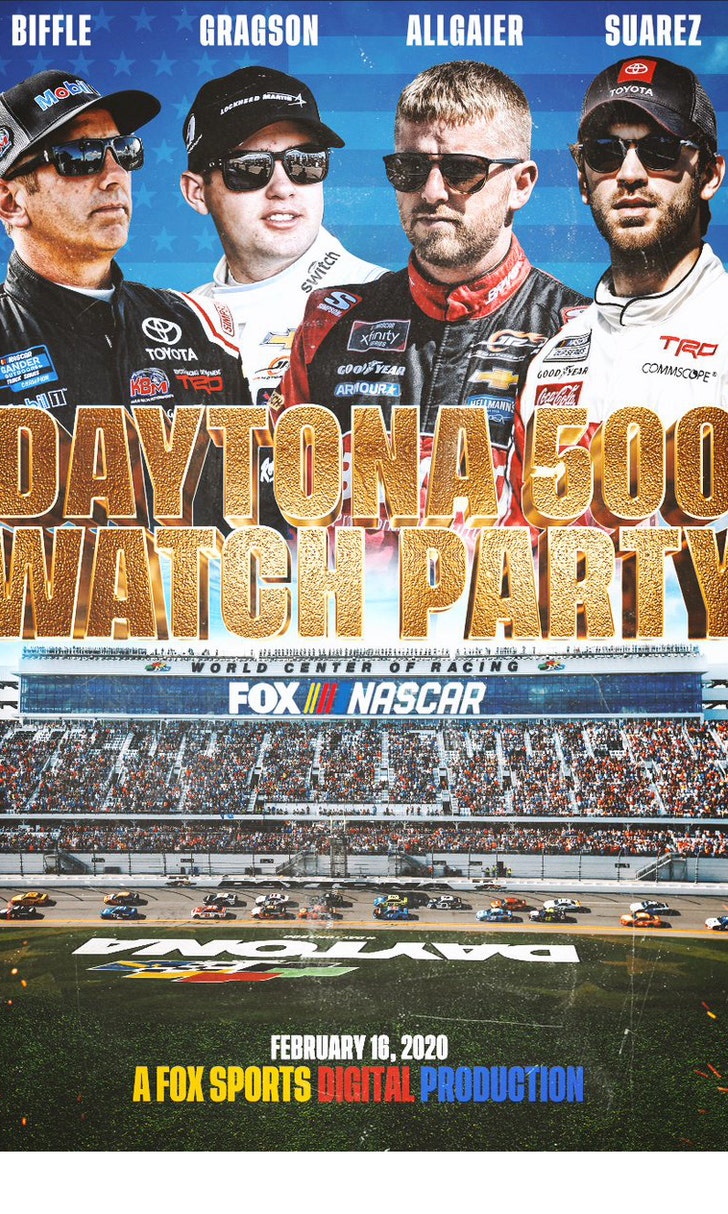 The Daytona 500 Watch Party!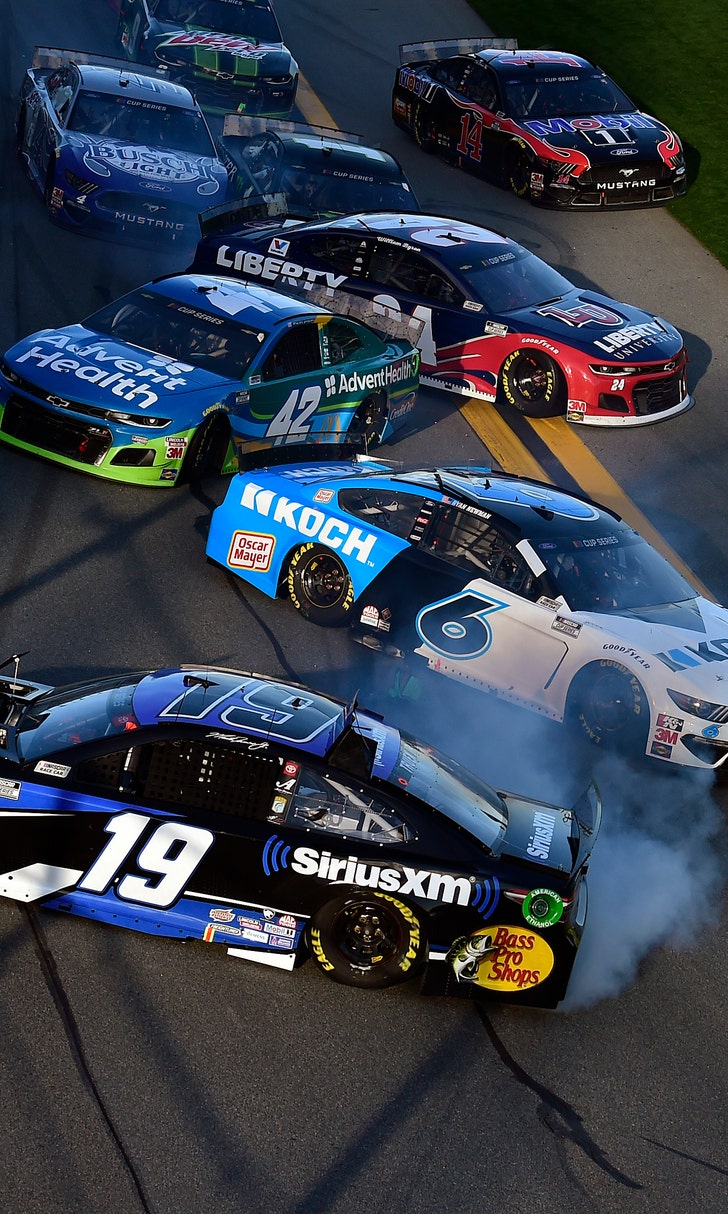 The Numbers Game At Daytona