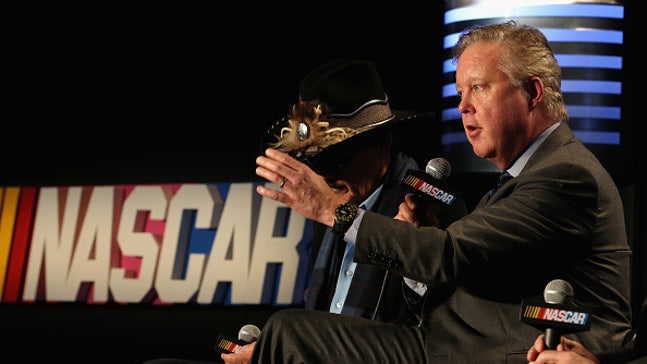 Brian France convinced he has NASCAR headed in right direction
Published
Mar. 18, 2016 7:17 p.m. EDT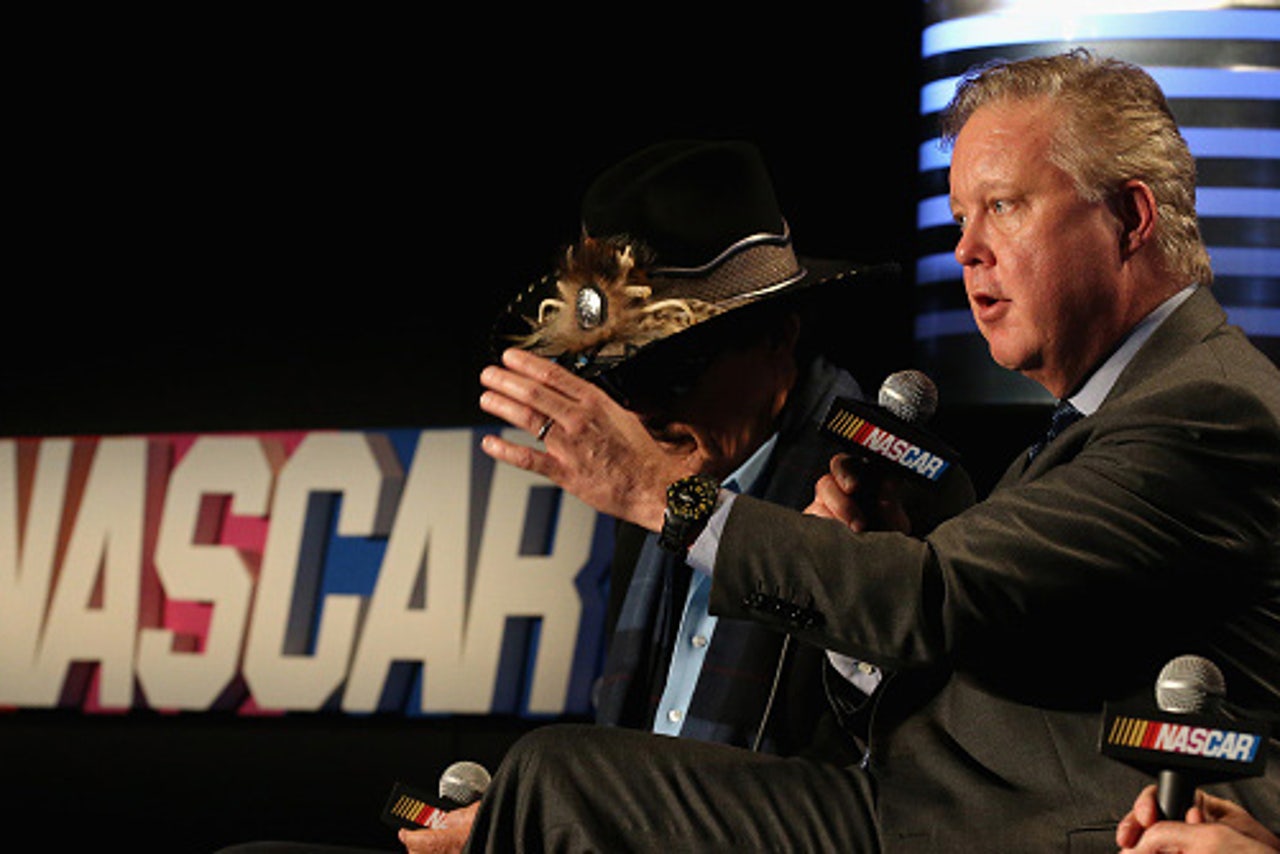 NASCAR chairman and CEO Brian France is pleased with the first month of the 2016 Sprint Cup season.
Two of the four races have produced finishes in which the winner edged second place by a mere .01 seconds at the finish line.
Also, drivers have almost unanimously applauded the new 2016 rules package, which has so far delivered the desired result. 
The low-downforce aero rules are creating better racing that has been characterized by close finishes and more passing throughout the field.
"It's off to a really good start," France told SiriusXM NASCAR Radio on Friday afternoon. "Obviously it's not in a situation where we're willing to say everything is perfect, because we're always searching for terrific things on the racetrack. But clearly the start of this season and the low-downforce package in combination with Goodyear producing a really good tire matchup for that has given the drivers more of what they want, and they're putting on one heck of a race."
France admits he didn't expect the low-downforce aero package to make such a huge difference so quickly.
"I wish I could say I did," the sport's third-generation leader told SiriusXM's Dave Moody. "If I did we probably would have done it a long time ago. As we have said from the beginning, as long as it's safe and cost-effective, then it's all about what the drivers believe and what, obviously, the results are of what's going to be better to pass and more side-by-side classic NASCAR racing. And more of that, obviously that's where we're trying to land. We're not married to any particular package, but we want to get those three things out of any package that we come with."
With teams always working overtime to gain a leg up on one another, it's plausible that some of the sport's shrewdest crew chiefs and engineers will find creative ways within the parameters of the rulebook to compensate for the decreased downforce with this year's aero package.
While such innovations would help certain teams, it could hurt the on-track product, a scenario that France concedes is a possibility.
Would NASCAR consider tweaking the rules to keep the cars difficult to drive and ensure the racing is just as good as it's been so far in 2016?
"As long as it doesn't break the bank financially for team owners and others," France said. "And/or if it's a safety benefit. Those are the criteria we use to make any rule changes midstream. We'll look at that. ... There are 43 teams. Their job is to figure out whatever we're doing and game that system in a way that benefits them, and that's auto racing. They've got their job, we've got ours and at the end of the day we're all trying to get to the same place, but they're trying to win every weekend, so they've got a little different agenda."
---
---