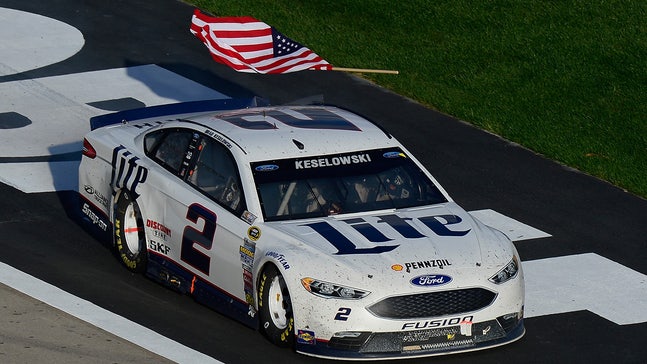 Brad Keselowski addresses American flag flap after Las Vegas win
Published
Mar. 12, 2016 11:48 a.m. ET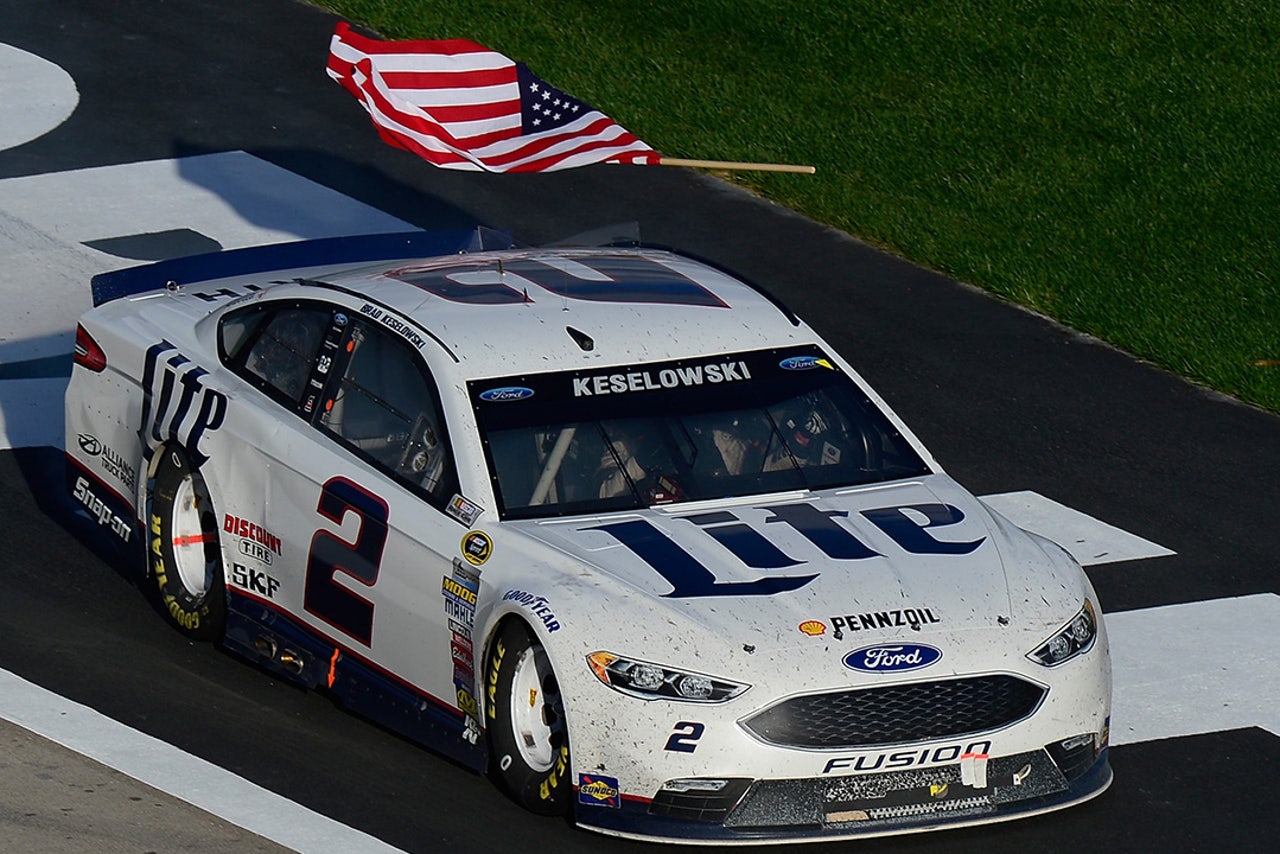 When Brad Keselowski won last week's Kobalt 400 at Las Vegas Motor Speedway, he did what he usually does: a victory burnout, while waving the American flag.
Unfortunately, as he was doing the burnout, the flag fell from Keselowski's hand and onto the ground. Immediately, the Team Penske driver stopped his car, unbuckled himself, got out and ran over to pick up the fallen flag, which he then began waving.
Clearly, it was an accident that the flag dropped.
Still, it became a thing on social media, where some fans professed to be outraged. Keselowski, the 2012 NASCAR Sprint Cup Series champion and an avid supporter of the U.S. military, said the reactions were predictable.
"I don't know if I am surprised by anything on social media anymore," Keselowski said Friday at Phoenix International Raceway. "It is hard to be surprised by the internet these days. I think my team guys told me they came up with some new system to help me hold it better in the car. I asked them what it was and they said I will find out if I win. So that is all I can tell you. It is inspiration I guess."
Keselowski said he, like fans, didn't want to see the flag on the ground. 
"I wasn't thinking about much other than just picking it up," he said. "I wasn't thinking that it made a lot of people mad. In my mind I didn't want to see it on the ground either, so I got there as quick as I could and picked it up."
---
---