NASCAR Cup Series
NASCAR Cup Series
Bowyer taking shot at Rolex 24
Published
Jan. 22, 2013 12:00 a.m. ET

In addition to preparing to try to better his 2012 runner-up finish in the NASCAR Sprint Cup standings, Clint Bowyer is getting ready to make his debut in the Rolex 24 at Daytona International Speedway.
Bowyer joins Michael Waltrip Racing co-owners Michael Waltrip and Rob Kauffman and Rui Aguas on the AF Waltrip Racing team for the event.
Bowyer, for his part, hasn't found the speed in the cars that he might have hoped in recent runs. During the NASCAR Sprint Media Tour hosted by Charlotte Motor Speedway on Tuesday, Bowyer jokingly asked if he should wear cowboy boots and tuck his fire suit into them before climbing into his Ferrari 458 GT.
Overall, though, he deemed the looming race as "interesting."
He said he joined the team because Kauffman asked him to.
"Rob does so much for us, it's like this: If Rob asks you to do anything, the answer is yes. I don't care what is in front of it or what we're doing, I owe it to him to do that. I enjoy Rob, I've really enjoyed getting to know him," Bowyer said.
"He's a racer. That man is dedicated beyond belief to this sport, to us at MWR, and he's fun to be around. I'm looking forward to it. Rui, our other driver, is way good. It's been a long time since I showed up to a test and had to work that hard and, honestly, never found the speed he had."
He didn't get a real grasp of the rules of exchange, either. Bowyer says that he wants things to be explained and to have a clear plan for moves — especially things like being caught from behind by another racer.
For that, he says, he wants a specific plan. Unfortunately, he just hasn't gotten one.
"I'm not used to those cars. You see their headlights coming and then I get out of the way," he said. "I'm off the track. They could be 1,000 yards behind you, but as soon as I see headlights — there's no rules of the road. That's the biggest problem. Just tell me to go to the inside or the outside and I'm going to be out of the way when you get there. There's no rules. They just say kind of hold your line and we'll . . . figure it out.
"I don't like figuring things out when a car is 50 miles an hour faster than you. I want to know exactly what is going to happen. I can tell what's going to happen if I'm going faster than them, but if they come up on you, I don't know who that guy is and what he's thinking and how tired he is a 5 o'clock in the morning."
When asked how he would prepare for the lengthy event, he pointed to the logo of sponsor 5-Hour Energy on the backdrop.
"A lot of it," he said.
---
---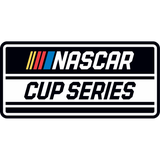 Get more from NASCAR Cup Series
Follow your favorites to get information about games, news and more
---