NASCAR Cup Series
NASCAR Cup Series
Bayne trying to gain more seat time
Published
Aug. 24, 2012 9:43 a.m. ET

Trevor Bayne is back at Bristol Motor Speedway hopeful it isn't his final Nationwide Series race of the year.
Last year's Daytona 500 winner has been stuck in a limited schedule this season, and a lack of sponsorship forced Roush Fenway to pull the plug on his Nationwide program just five races into the year. He was ranked fourth in the series standings at the time.
''It is a little disheartening. ... You think you've got a run for a championship going,'' Bayne said of his season to date. ''We would have loved to run a full season this year. I still have never done that. Even though it seems like I've been around for so long in the Nationwide Series - three years now - I still never ran that one full season all the way through with one team and one group of guys, and that's what I'm looking forward to next year.''
Bayne, much like Roush Fenway Racing teammate Ricky Stenhouse Jr., is a young driver stuck in the politics of not enough funding and too few seats for young drivers. RFR has run Stenhouse, the defending Nationwide champion, the last two seasons on partial sponsorship, and Stenhouse has been tabbed to replace Matt Kenseth next season in the No. 17 Sprint Cup Series car.
That's opened the Nationwide seat for Bayne to finally get a full year.
Bayne has not given up on convincing team owner Jack Roush to hand him a few more Nationwide starts this season as a tuneup.
''This potentially could be our last Nationwide race of the season - I've been trying to talk Jack into a lot more at the end of this season since he's wanting to run the full-time series next year for a championship with me in the car,'' Bayne said. ''I'd like to get my feet wet at the end of the season and get some momentum going. I think that would be a good thing to do, just to get a feel for the Nationwide cars again.''
Bayne is running Friday night's race at Bristol, his home track, in a ''We Back Pat'' paint scheme in honor of raising awareness for the Pat Summitt Foundation's fight against Alzheimer's disease. After this race, he's got six scheduled Sprint Cup starts with the Wood Brothers but is itching to get more seat time.
He said his contract with RFR prohibited him from having any discussions with Penske Racing, which is moving to Ford next season and potentially could have been a place for Bayne to get some Cup races on his schedule. Instead, he'll try to put together another partial package with the Wood Brothers, who gave Bayne his Daytona 500-winning Ford.
''I talked to (team owners) Eddie and Len (Wood) last weekend and they said that they told Jack, 'Hey, if everything is good, we would love to have Trevor back in our car,' '' Bayne said. ''We've built such a brand there and had such a good time running together, and if I'm not going to be in a full-time Roush car, then the next best thing is running for the Wood Brothers.''
---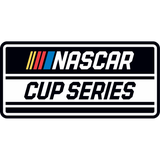 Get more from NASCAR Cup Series
Follow your favorites to get information about games, news and more
---