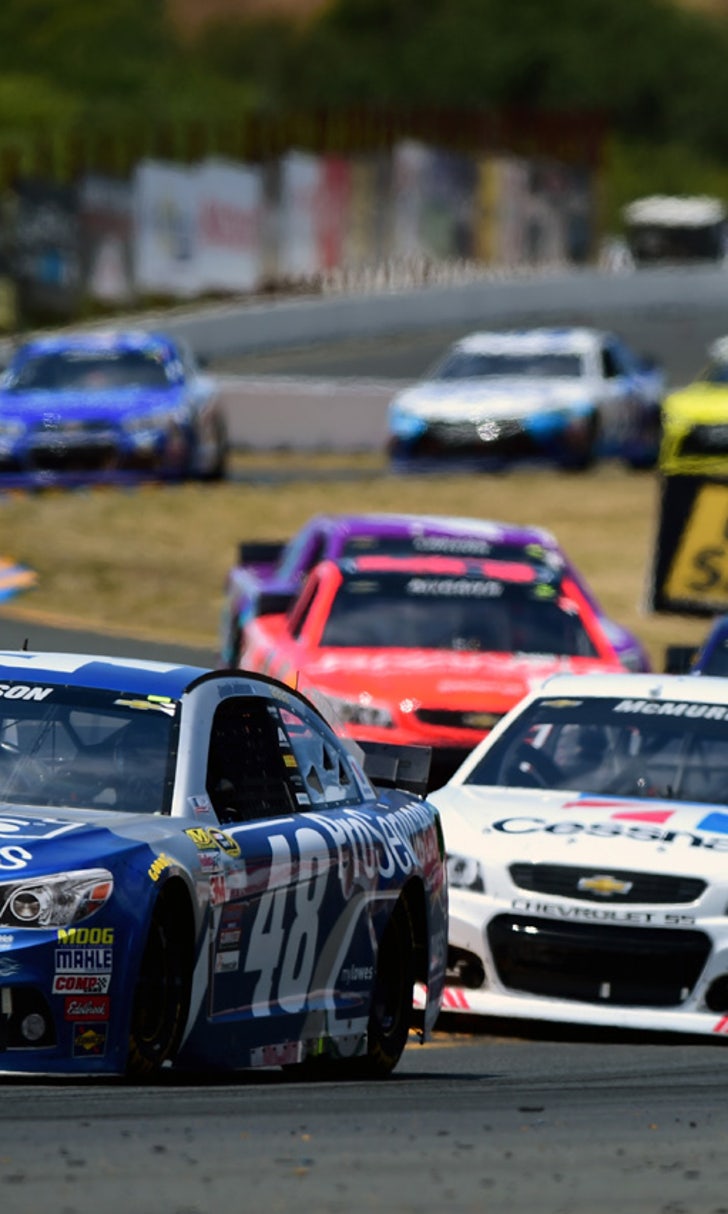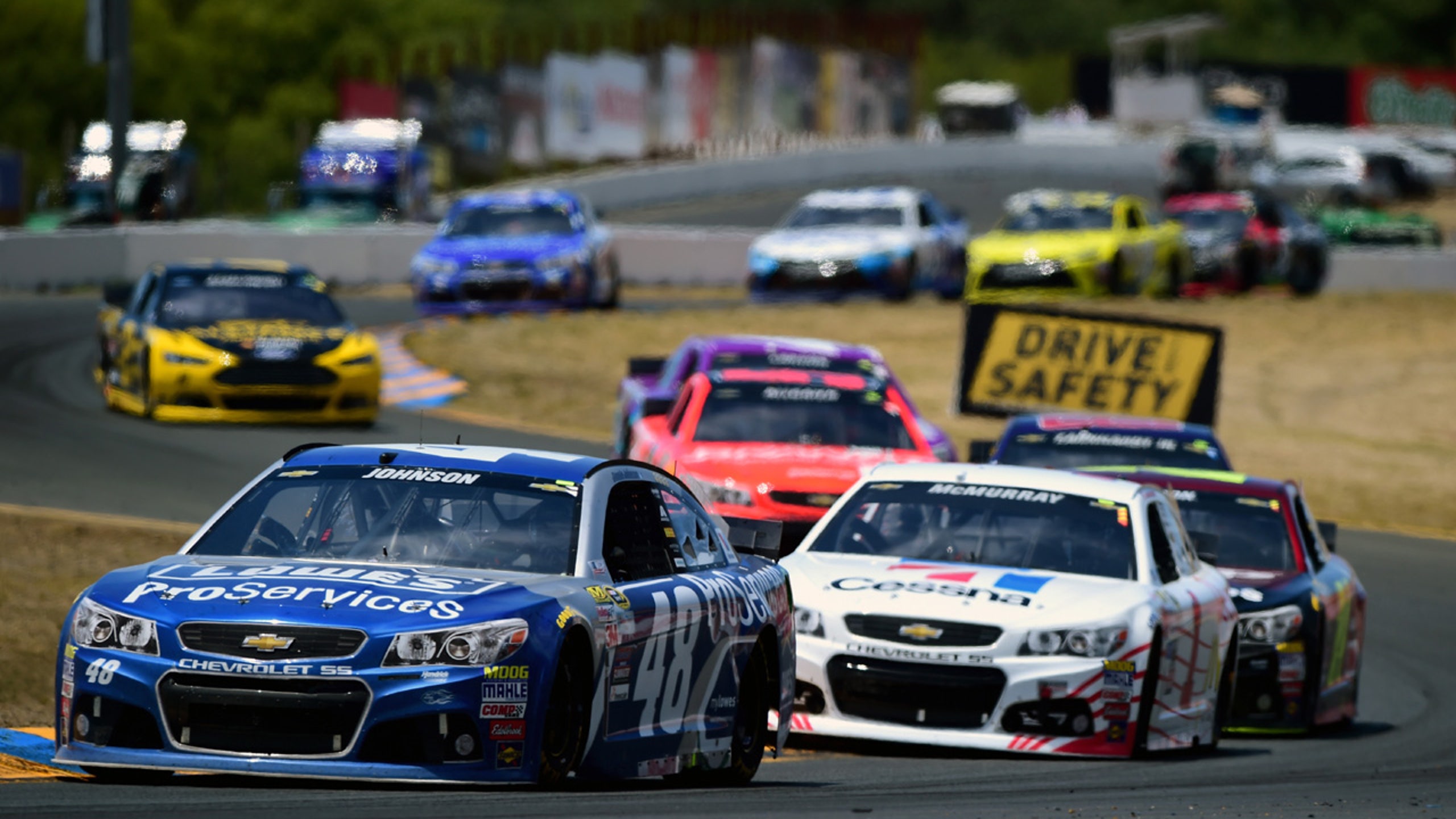 At Sonoma the strategy is all about the stops
BY foxsports • June 22, 2016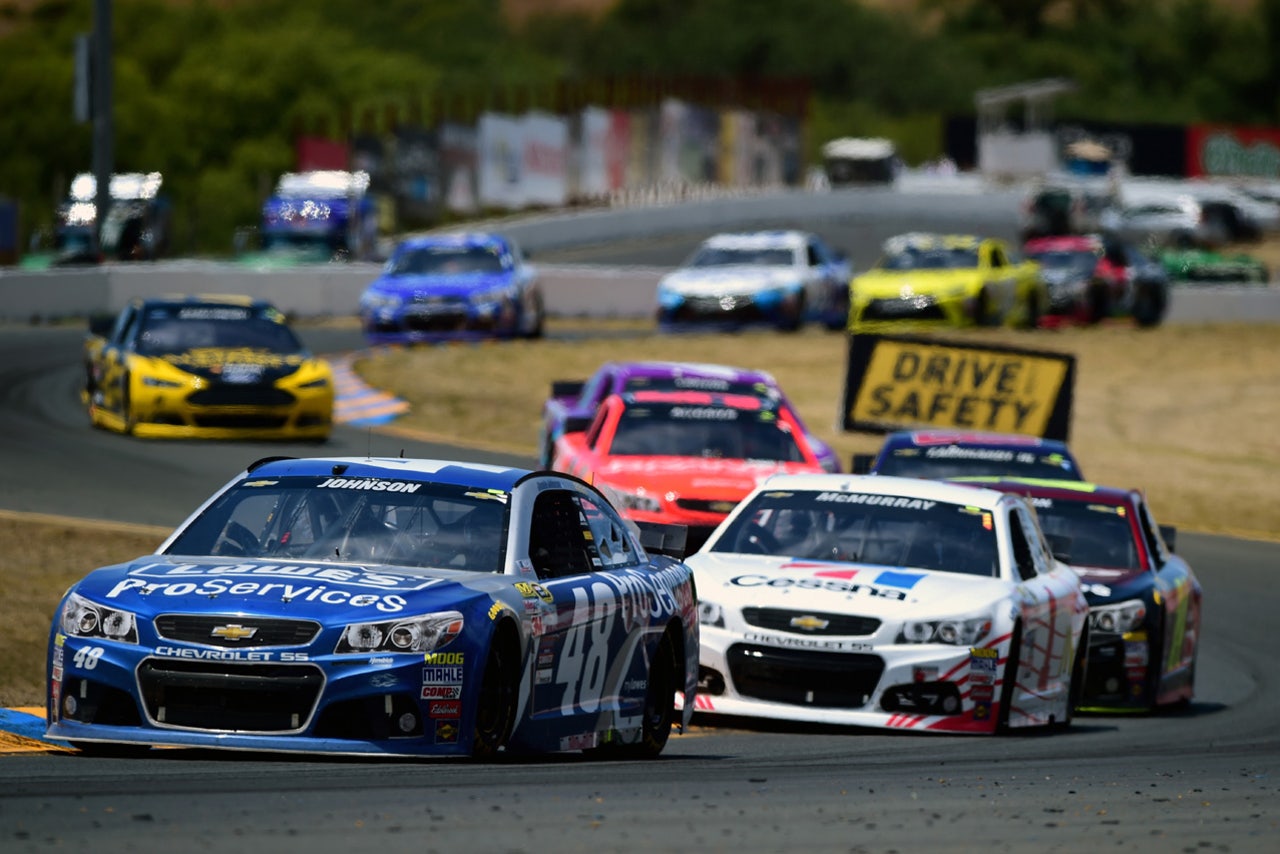 We head to our first road course of the season this weekend at Sonoma. Now to you newer fans, as a crew chief you run a road course completely different than you do an oval track.
Geoff Bodine and crew chief Paul Andrews caught the NASCAR world by total surprise in 1996 by going in there, running their own race and not worrying about what anyone else was doing. They had their strategy cast in stone before the green flag ever waved. They stuck to it and won the race. The way they did it though, basically opened Pandora's box.
Believe it or not some twenty years later we are still using that strategy today at not only Sonoma but at the other road course on the circuit, Watkins Glen. Now what's really interesting is that we are actually also starting to see it rear its head at Pocono and at Indianapolis.
Anywhere we go, where you are running up front and can make a four tire stop and not go down a lap this strategy will work. We all know how important track position is no matter whether it is at Sonoma, Martinsville, Michigan etc. It just doesn't matter because track position is king.
Basically you work the race backwards. Sonoma is a 110 lap race and the fuel window is anywhere from 36 to 42 laps. So in my example, lets just use the number 40. Basically you run the race backwards. So with Sonoma being 110 laps, you know you need to make your last fuel stop on lap 70. So if you are going to try and utilize a two-stop strategy, you need to make your first stop by lap 30.
What we have seen change however is the tires. They've become very important. What we have now seen, as of late, is the evolution to a three-stop race strategy. You still want to make your last stop when that window opens. What we saw Kyle Busch do last year on his way to winning the race was completely different than even that. They had a four-stop race, actually getting new tires with 10 laps to go. So tires are playing a bigger role now at Sonoma and somewhat changed the strategy options.
In the perfect world of course, you make your stop under green for tires and fuel and then hope the caution comes out thus forcing everyone else to make their stop under caution. It can get complicated. It can get mind-boggling.
Sunday at Sonoma is going to be fun because we are going to see different teams on different strategies and agendas. Trust me, before the first one-third of that race is over, we'll have a really good idea who is running a two-stop, three-stop or even four-stop strategy.
---
---