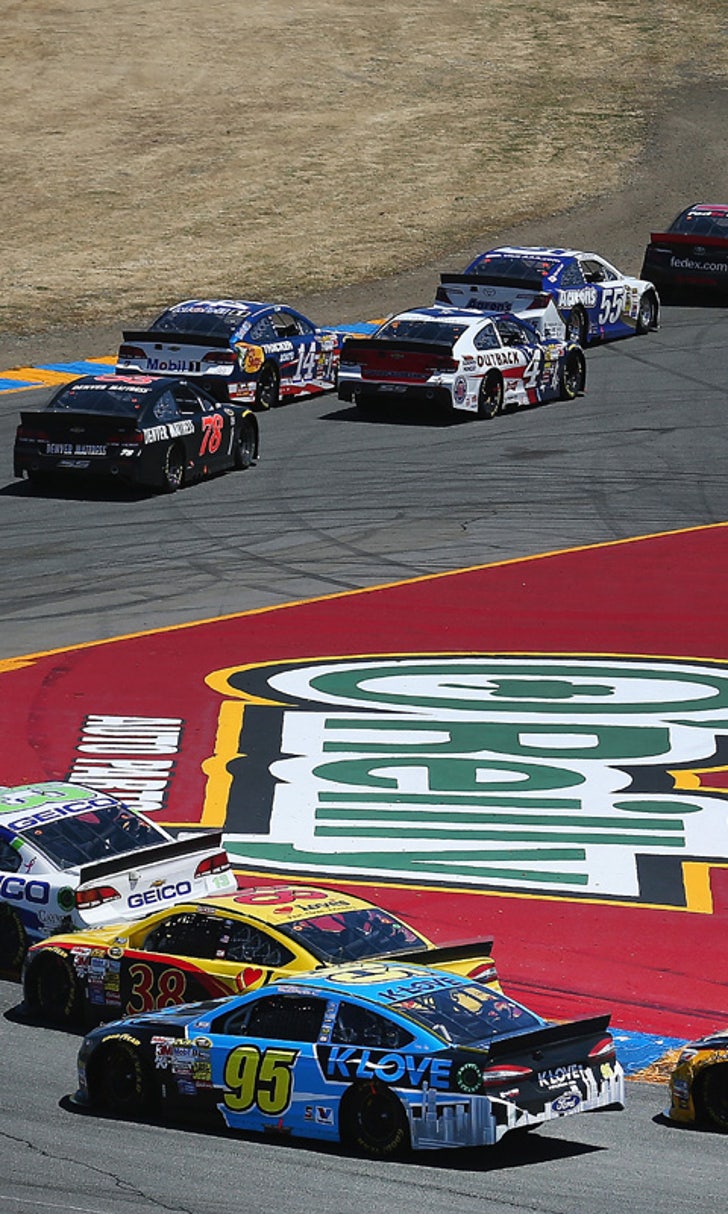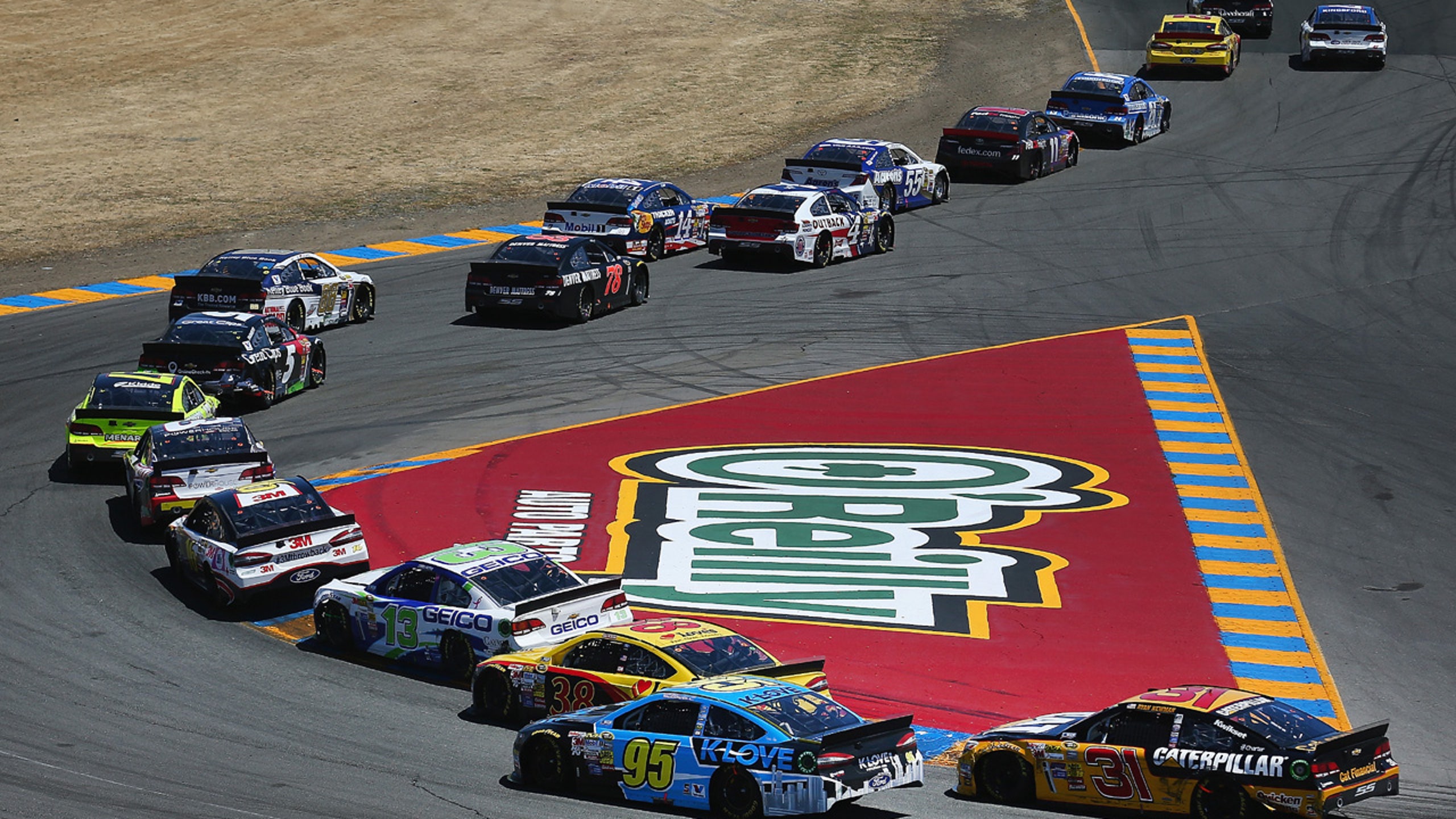 As many Sonoma storylines as there are curves on the track
BY foxsports • June 22, 2016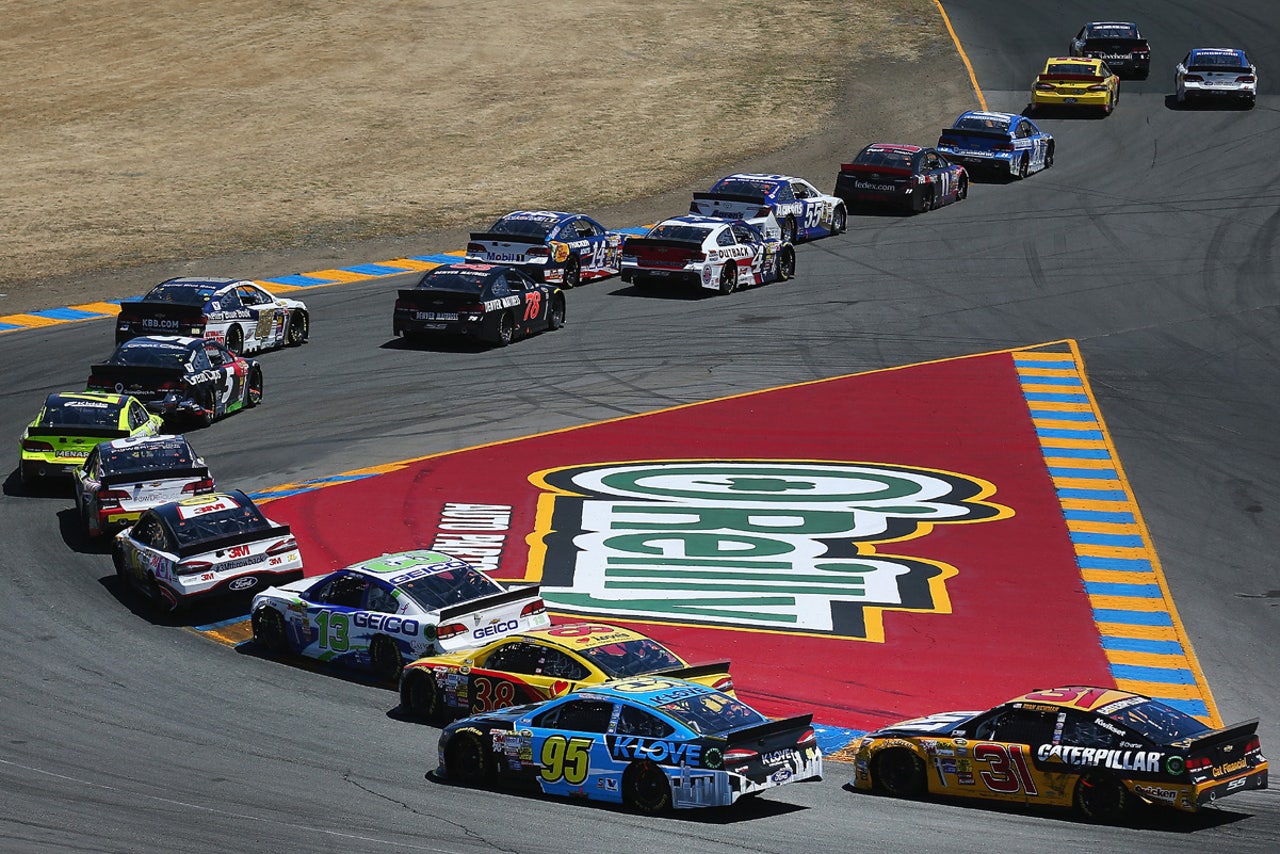 There will be drivers upset at each other, plus drivers upset at themselves. It's funny how road racing in NASCAR has evolved.
About 20 years ago, you could count on one hand who the favorites were to win. There were very few drivers who had the finesse to handle a road course. Most drivers simply hated road course racing.
Then about 10 years ago, all the rage was for the "road-course ringers" to play a role. That's when some of these teams who didn't have drivers that were comfortable on a road course would hire actual road course stars to race their stock cars.
Ironically for all the hype, it never seemed to work out for them to steal a win.
Then you saw it evolve to where it is today. The attitude by some drivers of "let's just get this weekend over with" at both Sonoma and Watkins Glen disappeared. You can credit the creation of the Chase for a lot of that.
When it takes a win to get into the Chase, road-course racing took on a whole new importance because there were two races just as important as the other 24 before the 10-race championship stretch.
When I was behind the wheel, l loved road-course racing, plus guess what? They paid the same amount of points as they paid in the Daytona 500, Coca Cola 600, the Southern 500 or any other track we raced at.
So the drivers got better. The technology got better. The cars got better. In today's NASCAR world, road-course racing has become pretty darn intense.
Drivers literally have simulators at their fingertips today where they can tune-up leading into a road-course event. That's made for some intense on-track battles the last few years.
Probably the best news for all the teams out there on Sunday is that my partner up in the FOX NASCAR booth, Jeff Gordon, has retired. I say that because he is truly the "King of Sonoma."
He owns all the records. He has the most wins with five, he has the most top-five finishes, most top-10 finishes, most starts, most poles, most laps completed, most laps led and best average finish of 7.9. I'm very proud to say in my day I owned Bristol and Jeff Gordon can say the same about Sonoma.
There are a number of storylines I'm going to be following Sunday. One is the heat and how it affects these drivers because road racing will wear you out physically and mentally.
I want to see the impact of the 2016 lower downforce rules will have on these cars on a road course. Sonoma has also turned into a race where you need to expect the unexpected. We've had seven different winners in the last seven Cup races there. Kyle Busch is the only repeat winner in the last 11 races at the California track. Eight of the last nine winners have scored their very first career road course win at Sonoma.
I am interested to see how our top-two contending rookies fare. Both Chase Elliott and Ryan Blaney have had exceptional rookie seasons to this point. I'm just not sure how strong they will be on Sunday. It might be one of survival-mode where they mind their manners, keep their car on the track in one piece and walk away with some valuable experience.
Naturally when it comes to road-course racing, track position is always the key. Believe it or not, out of the last 119 road-course races run, 99 of them were won by a driver starting in the top 10.
Ironically though, in the last 11 races at Sonoma, the pole-sitter didn't win the race. Care to guess who was the last one to do it? Yeah -- the King of Sonoma -- Jeff Gordon won the pole and the race back in 2004.
You are going to hear us talk a lot about "running the race backwards."  Now what we are talking about is from the dropping of the green flag, drivers, crew chiefs and teams are going to be crunching the numbers to see how few pit stops they can make based on their fuel consumption. 
So, you're going to see strategies all across the board. Some might try to make it on only two pit stops, while others will try three. With that said, they might want to look at the 2015 race where Kyle Busch came to the pits late in the race for tires and won the race using four pit stops.
So who are the favorites Sunday?  Obviously I think you have to look at the defending winner, Kyle Busch. I definitely wouldn't overlook his older brother Kurt Busch though, as he is one tough road racer.
I think Jamie McMurray and A.J. Allmendinger can be a factor as well. When you think of road racing I would wager Clint Bowyer doesn't come to mind, but you might want to keep an eye on ol' Clint, as he loves Sonoma.
My sentimental pick for Sunday has to be Tony Stewart. Smoke is second on the all-time road-course wins' list with seven victories.
I'll give you one guess who is first? Yes, once again it's Jeff Gordon with nine wins. Smoke had a great run two weeks ago at Michigan. He started up front, stayed there and finished seventh. He has some positive momentum heading into Sonoma.
Now he's on a march to make it into the Chase in his final year in the NASCAR Sprint Cup Series. Smoke has two wins at Sonoma, so a victory there would not only accomplish one of the two criteria (a win) set by NASCAR, making him eligible for the Chase, but it also moves him forward in the second requirement of being 30th or better in the points standings when the checkered flag flies at Richmond in September. Tony is currently 35th with 11 races to go before the Chase field is set.
So there's a lot of exciting things to watch on Sunday. One of the sad things for me is that it's our last FOX NASCAR broadcast of the season. Our broadcast partners over at NBC take over next weekend at Daytona.
Ever since 2001 when we first started, I've hated the fact that FOX didn't have the whole season. From a business standpoint, I understand it as FOX has Major League Baseball, the World Series and the NFL.
Personally, I just wish we could do them all as we've had a blast up in the booth. Jeff has been a breath of fresh air and it only took about 15 minutes before he, Mike Joy and myself were hitting on all eight cylinders.
Larry Mac has taken to his new role and brought a whole new component to our broadcasts. So I'll be sad on the plane ride home Sunday night that the FOX NASCAR portion of the season is over.
But trust me, once I get home I'll be starting that countdown clock to when we are back on the air for the 2017 Daytona Speedweeks!
---
---