NASCAR Cup Series
NASCAR Cup Series
As attendance sags, is Brickyard losing luster?
Published
Jul. 24, 2010 8:11 p.m. ET

Any sports event that draws an estimated crowd of 180,000 has to be considered a smashing success.
Except when it drew 270,000 two years earlier.
There will be empty seats at Sunday's Brickyard 400, leading some to wonder whether one of NASCAR's marquee events has lost a little bit of its luster.
''Has some of that worn off? I think a little bit,'' Jeff Gordon said. ''But I still think the sport brings in a heck of a crowd and this track and its history still makes it very, very prestigious. Certainly for the competitors it's as prestigious as it's ever been.''
Winning at the Brickyard is about as big as it gets for NASCAR drivers, even rivaling the Daytona 500 in terms of prestige. But it's being seen by fewer fans in recent years.
The Indianapolis Motor Speedway does not release official attendance figures, but crowds are declining according to NASCAR estimates: from 270,000 in 2007 to 240,000 in 2008 to 180,000 last year.
That's still a remarkable number of people - dwarfing even the University of Michigan's ''Big House,'' which recently increased its capacity to 109,901.
But the track is taking steps to boost attendance, letting kids 12 and under get in free with the purchase of an adult general admission ticket.
Jeff Belskus, president and CEO of the speedway, says he is expecting a crowd of ''well over'' 100,000 on Sunday but acknowledges that ticket sales have been somewhat sluggish.
''We've seen some softness,'' Belskus said. ''It's not a lot different than last year, frankly. There are still going to be a lot of race fans here.''
The economy certainly plays a role in sagging attendance, both at the Brickyard and throughout NASCAR. But Belskus acknowledges that severe tire issues that turned the 2008 race into a tough-to-watch debacle might play a role, too.
''Mostly, yeah, (it's) enduring this tough economy,'' Belskus said. ''We had some tire issues here a couple years ago with this event, and I actually think that probably accelerated some things a little bit for us. The tire issues are behind us, and we hope better economic days are ahead. We're looking forward to coming out on the other side.''
The Brickyard isn't the only racing event with attendance issues. Facing declines in attendance and television ratings, NASCAR has made a slew of technical and procedural changes in recent years intended to spice up the show.
''For a while I've been saying enough with trying to make adjustments in the garage area,'' Jimmie Johnson said. ''You know, new car, new rule, new this, new that, 'drivers have at it.' We're tapped out. We've been doing all we can and we're putting on great races.''
Now Johnson says it's time for the tracks to do their part.
''There are other elements from track promoters, track marketing, even NASCAR and their marketing program and promoting events that we could start looking at now and saying, 'OK, now it's your turn to make it more known and more appealing,''' Johnson said. ''As you get down to the number one complaint from fans attending races is the expense to get a hotel room. Is there something we can do there to help out? So there are other factors involved. The product on the racetrack is awesome, and we should be very proud of that.''
The quality of racing seems to have improved after NASCAR ditched the wings on the backs of cars in favor of a spoiler. The move shuffled the balance of power, as some teams adapted better than others, and made the cars more challenging to drive.
Johnson isn't sure there will suddenly be more passing at the Brickyard, though.
''On the straightaway it's going to help us stay together, but we get in the flat turns and it will hurt the performance of the car,'' Johnson said. ''So I don't know until we get out there what's going to happen. I would assume the aero push will be a little stronger because it's so flat here.''
But having less-than-dazzling racing at the Brickyard didn't seem to hurt attendance in the past.
''What's contributing to it? Is it the economy, is it fuel prices, is it (that) some of the prestigiousness of the event has worn off? I don't know,'' Gordon said. ''I still see avid, incredible fans that are supporting us. So the numbers are down a little bit. Are they ever going to be what they were? We'll see.''
---
---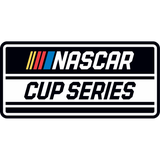 Get more from NASCAR Cup Series
Follow your favorites to get information about games, news and more
---