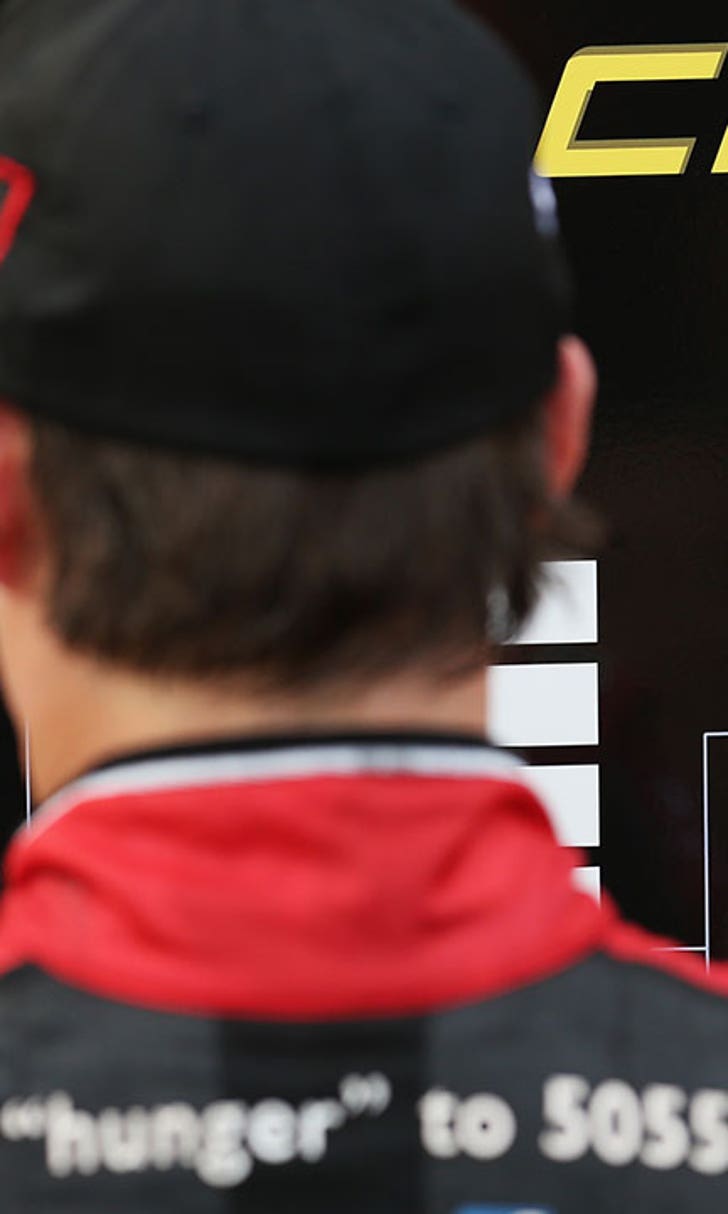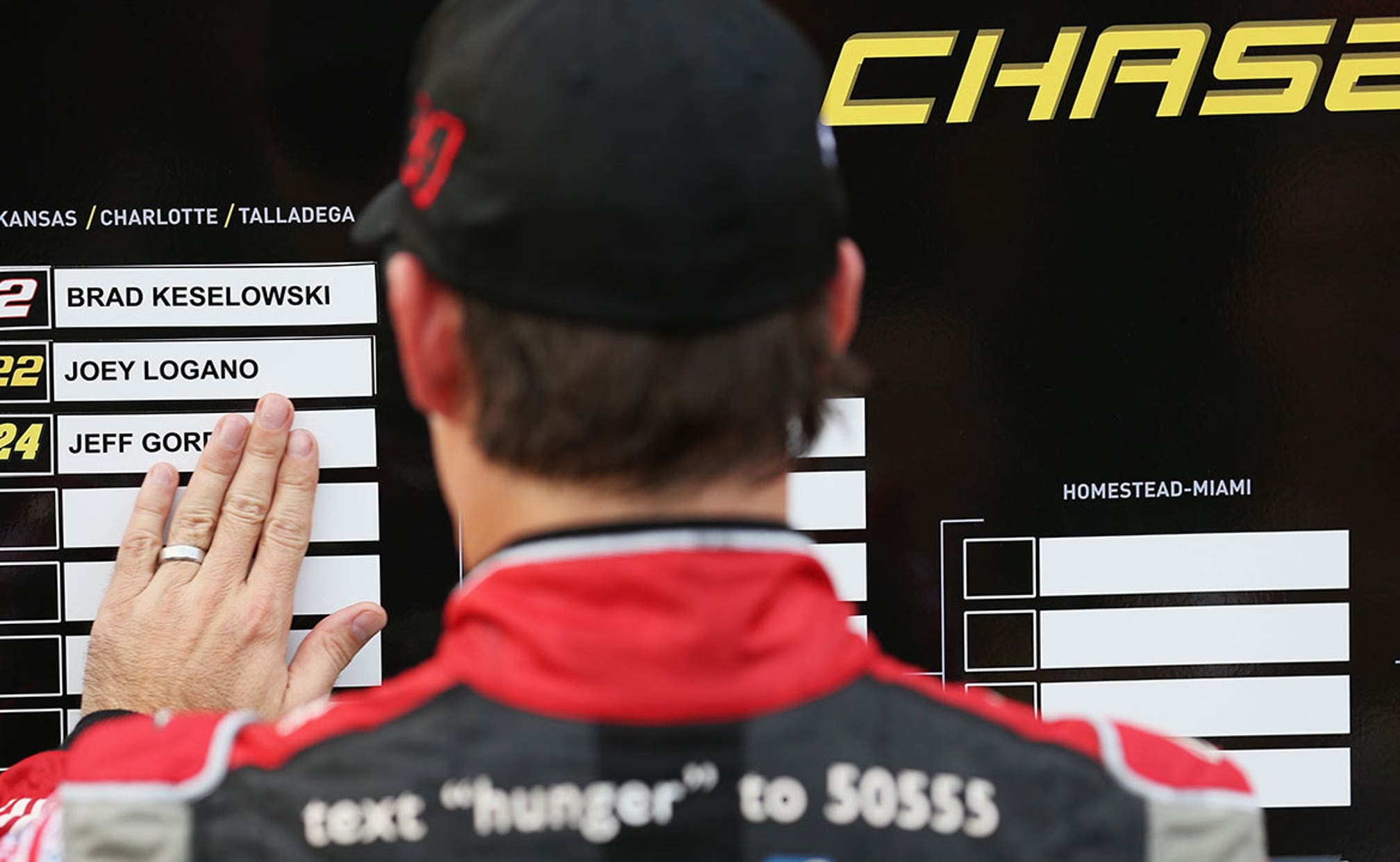 Analysis: Contender Round presents many questions and unknowns
BY Tom Jensen • September 30, 2014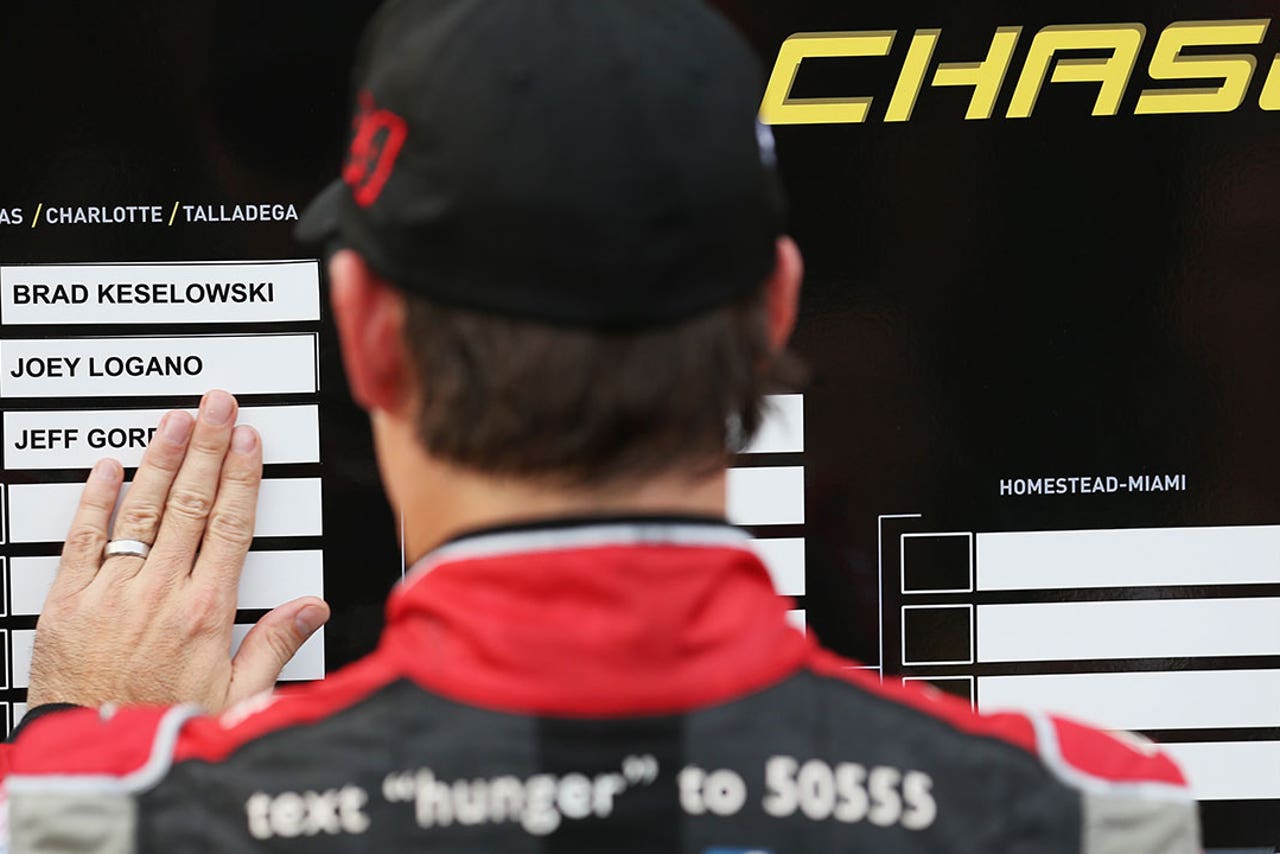 It's about to get real in NASCAR-land.
The Challenger Round of the bold new Chase for the NASCAR Sprint Cup format is complete, with the championship field pared down from 16 to 12 drivers. Eliminated in the Challenger Round were 10th-seed Kurt Busch, 12th-seed Aric Almirola, 13th-seed AJ Allmendinger and 15th-seed Greg Biffle. That Busch the elder didn't advance was a mild upset, but not so the other three, who few people had high hopes for.
With 12 of 16 drivers advancing from the Challenger Round to the Contender Round, the later of which begins Sunday at Kansas Speedway, drivers could afford to play it safe in the first three races. Really all it took to make the round of 12 was to not be awful. Kasey Kahne had an average of finish of 18.7 in the first three races of the Chase and still moved on, although that average finish just isn't to cut it in the Contender Round.
Meanwhile, at the other end of the spectrum, Team Penske's Joey Logano and Brad Keselowski each won a race in the Chase, as did Jeff Gordon of Hendrick Motorsports. In the Challenger Round, Logano and Keselowski had average finishes of 3.0 and 3.3, respectively. Gordon had a victory in Dover and a runner-up finish at Chicagoland, and he was running sixth when he cut a tire and hit the wall with 8 laps to go at New Hampshire. Had he not lost that tire, Gordon would have had an average Chase finish so far of 3.0 as well.
So with the first round of the Chase down, Logano, Keselowski and Gordon are the clear front runners. And right there with them is Kevin Harvick, who has led 41.9 percent of the laps run in the Chase so far, although he has struggled to win.
At the back end of the field, you have Kahne (average Chase finish, 18.7), Denny Hamlin (18.3), and once and future teammates Carl Edwards and Matt Kenseth (16 each).
Right now, there are clear favorites and a few guys who look as if they have no shot of advancing at all. Overall, Team Penske and Hendrick Motorsports have won the last seven races, 10 of the last 11 and 20 of 29 this season. Six of the 12 remaining Chase drivers are employed by one of these teams.
Another way to look at it: The top five guys in the Chase have won 18 races so far this year, while the five in positions 8-12 have won a total of four races.
So far, so good.
But in the Contender Round, there's a huge wild card known as Talladega Superspeedway, which will be the third and final race in this segment. At the spring race in Talladega, Logano finished 32nd, Keselowski 38th and Gordon 39th.
For his career, Gordon has finished 30th or worse 11 times at Talladega, but he's also won six races there. Keselowski has won twice there, too, though in 11 career starts there, he's finished 29th or worse four times.
It would not be at all surprising if one of NASCAR's top four gets taken out a Talladega, which could in turn spell an end to their championship hopes. By the same token, Dale Earnhardt Jr. usually runs well at Talladega, but has had his share of bad finishes at the massive restrictor-plate track, too. Will NASCAR's most popular driver survive the maelstrom?
The sheer unpredictability of Talladega, where a driver can be leading, get hung out in the draft and lose 20-25 positions in a single lap, makes the first two races of the Contender Round even that much more important: Drivers don't want to go into Talladega needing a good run to move on to the third round, known as the Eliminator Round. That means finishing strong at Kansas and Charlotte critical.
In recent weeks, the Clash of the Titans between Team Penske and Hendrick Motorsports has been compelling and enjoyable to watch. For 29 weeks, these two teams have been head and shoulders above the field.
Now the question is, which one of these powerhouse will seal the deal or can someone else sneak in? And will one or more of this year's superstars not advance beyond Talladega?
Stay tuned ... the Chase is just starting to get interesting.
Larry's Notebook: Expectations for Contender Round
---
---