NASCAR Cup Series
NASCAR Cup Series
Ambrose takes pole at over 203 mph
Published
Jun. 16, 2012 1:00 a.m. ET

The last time anyone was this fast in qualifying in NASCAR's top series, Richard Petty was still driving.
He's an owner now, but when Marcos Ambrose won the Sprint Cup pole at Michigan International Speedway on Saturday for Richard Petty Motorsports, the Hall of Famer was on hand to put the accomplishment in perspective. Ambrose posted a speed of 203.241 mph, the first time since 1987 the 200 mph mark was broken during Sprint Cup qualifying.
''I can't hardly remember that far back,'' Petty said. ''To be able to do it on a flatter race track, not Daytona or Talladega, that is unheard of.''
Ambrose made his first Sprint Cup pole a memorable one on a day where 19 drivers surpassed 200 mph on the newly paved surface at MIS. Speeds have been soaring since drivers began testing sessions, and NASCAR decided to alter the left-side tires for the race Sunday. The cars slowed down significantly at a practice session after the switch, but the change didn't affect qualifying.
The last pole winner to break 200 mph in this series was Bill Elliott, a quarter-century ago, at Talladega. Ambrose had the 11th-fastest pole-winning speed in series history.
''It's going to sound great at the bar when you have had about six too many,'' Ambrose cracked. ''It is good bragging rights, I will give it that.''
Ryan Newman's track qualifying record of 194.232 mph went by the wayside almost immediately. In fact, 40 drivers broke the mark, set in 2005.
Petty won a pole at MIS in 1972 — at 157.607 mph.
''When they redid the track and came up here testing and said they were running over 200 mph, it was blowing my mind,'' Petty said. ''I think the last time we even flirted with that was when they redid Atlanta and we ran 198 or 199 mph. We knew it was going to be quick, but I think it was a whole lot quicker than what we thought and definitely quicker than what Goodyear was thinking.''
Goodyear changed its tire recommendation Friday night, saying the high speeds caused increased left-side tire temperatures. Drivers were routinely exceeding 200 mph in practice, with Greg Biffle topping out with a lap of over 204 on Friday.
On Saturday night, after the tire switch, the top speed at practice was 195.647, by Biffle.
''The tire is very different. It hasn't got much grip,'' Ambrose said after the extra practice session. ''I think we did enough stuff during practice to get a feel for what we need.''
Kevin Harvick was second in qualifying. Biffle was third.
''I am extremely happy with where I qualified. I just go into turn one and bump Marcos out of the way,'' Biffle said. ''No, I am extremely happy. I just don't know about this tire that we are going to.''
Carl Edwards had other problems besides the new tires. He'll start from the back after abandoning his qualifying run.
''I think it is a fuel issue,'' Edwards said. ''It almost feels like there is an air leak or something in the pickup for the fuel. It is running, but it acts like it is running out of fuel. I wanted to run this lap so badly. ... I wanted to be the fastest guy in NASCAR for the last 25 years.''
Points leader Matt Kenseth qualified sixth. Dale Earnhardt, Jr. was 17th and Kurt Busch was 26th in his return from a one-week suspension for verbally abusing a media member.
Ambrose, the Australian who has one win in 133 Sprint Cup starts, entered the record books in his No. 9 Ford, but the biggest theme this week hasn't been the drivers, but rather the track itself. It was repaved in the offseason, and Ambrose joined Elliott, Benny Parsons and Cale Yarborough as the only drivers to win a pole at over 200 mph.
How fast is too fast? Ambrose didn't seem to be worrying about it.
''We're racecar drivers. That's what we do,'' Ambrose said. ''We're going to get on the starting line, we're going to put the pedal to the metal and we're going to go.''
---
---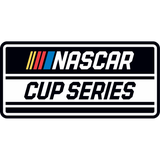 Get more from NASCAR Cup Series
Follow your favorites to get information about games, news and more
---