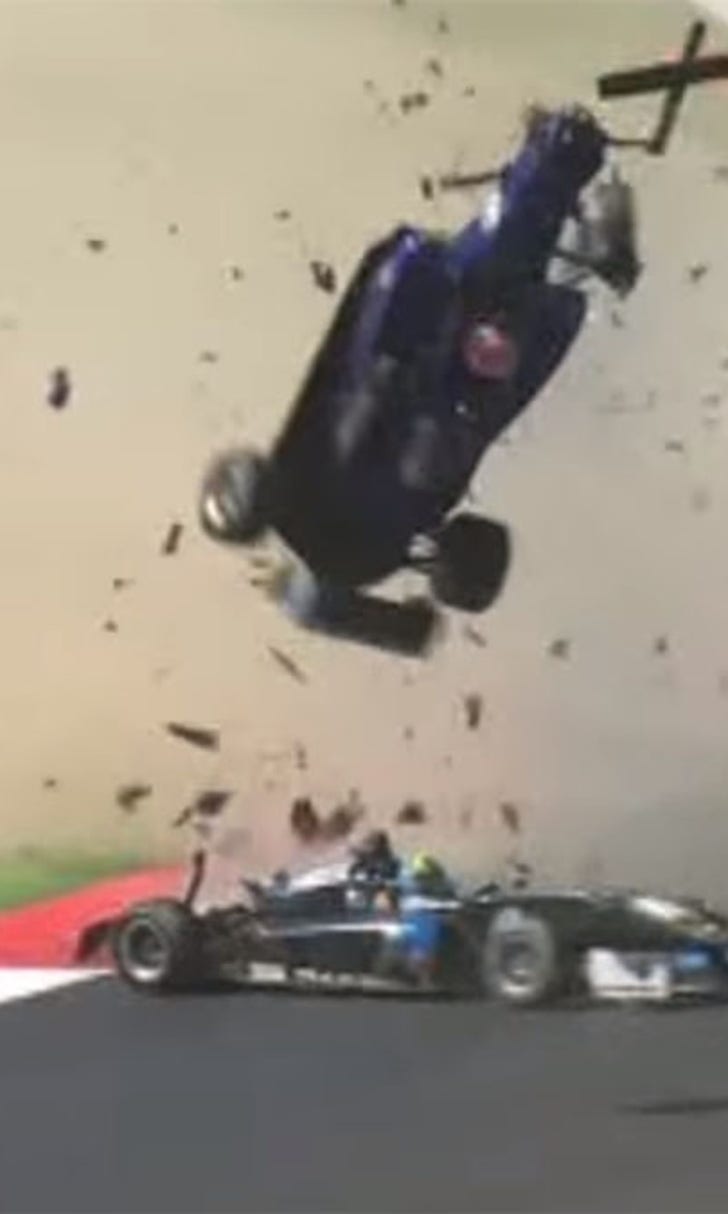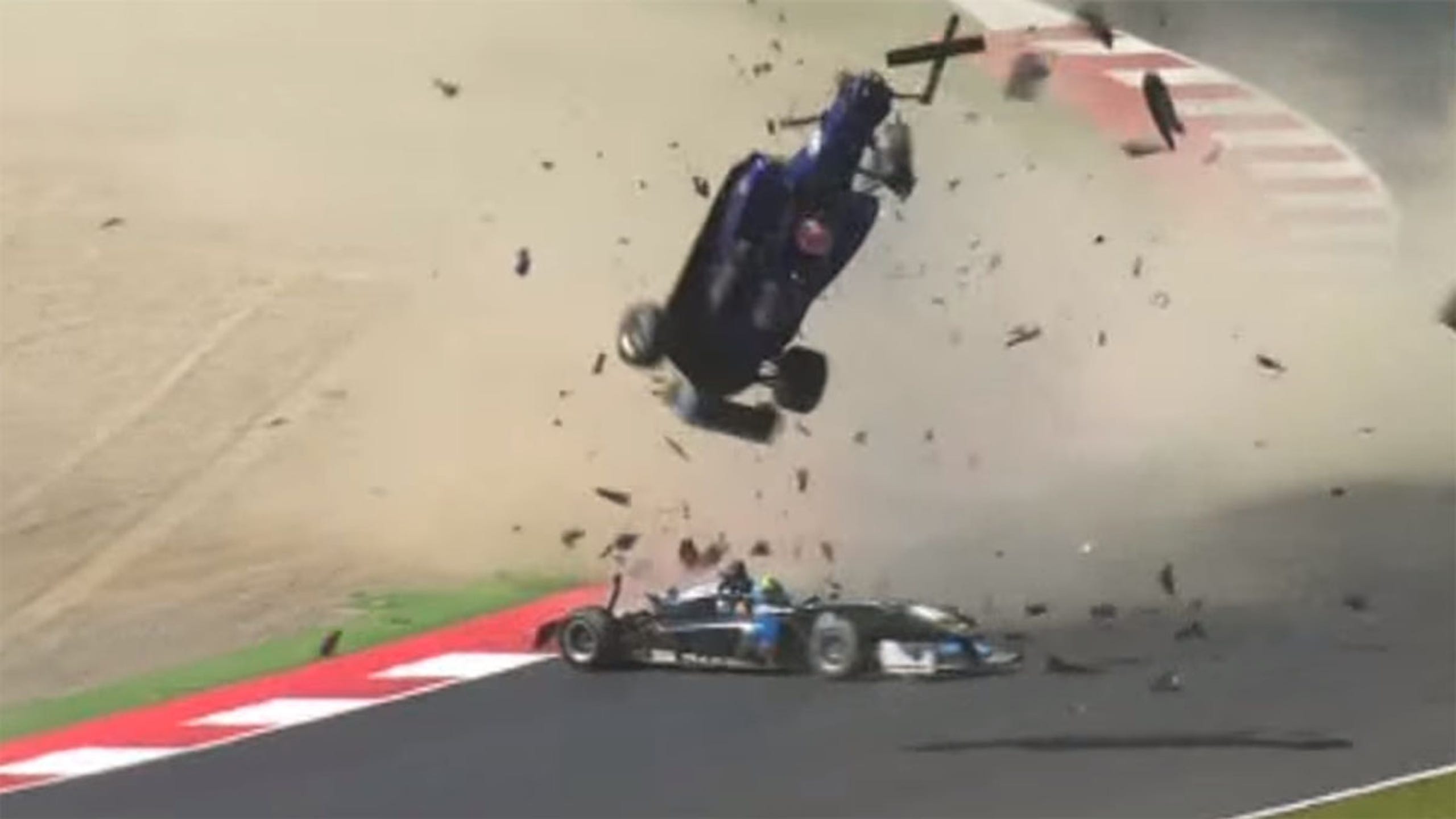 Twelve wild rides of 2016: Airborne crash in Austria
BY Samuel Reiman • December 16, 2016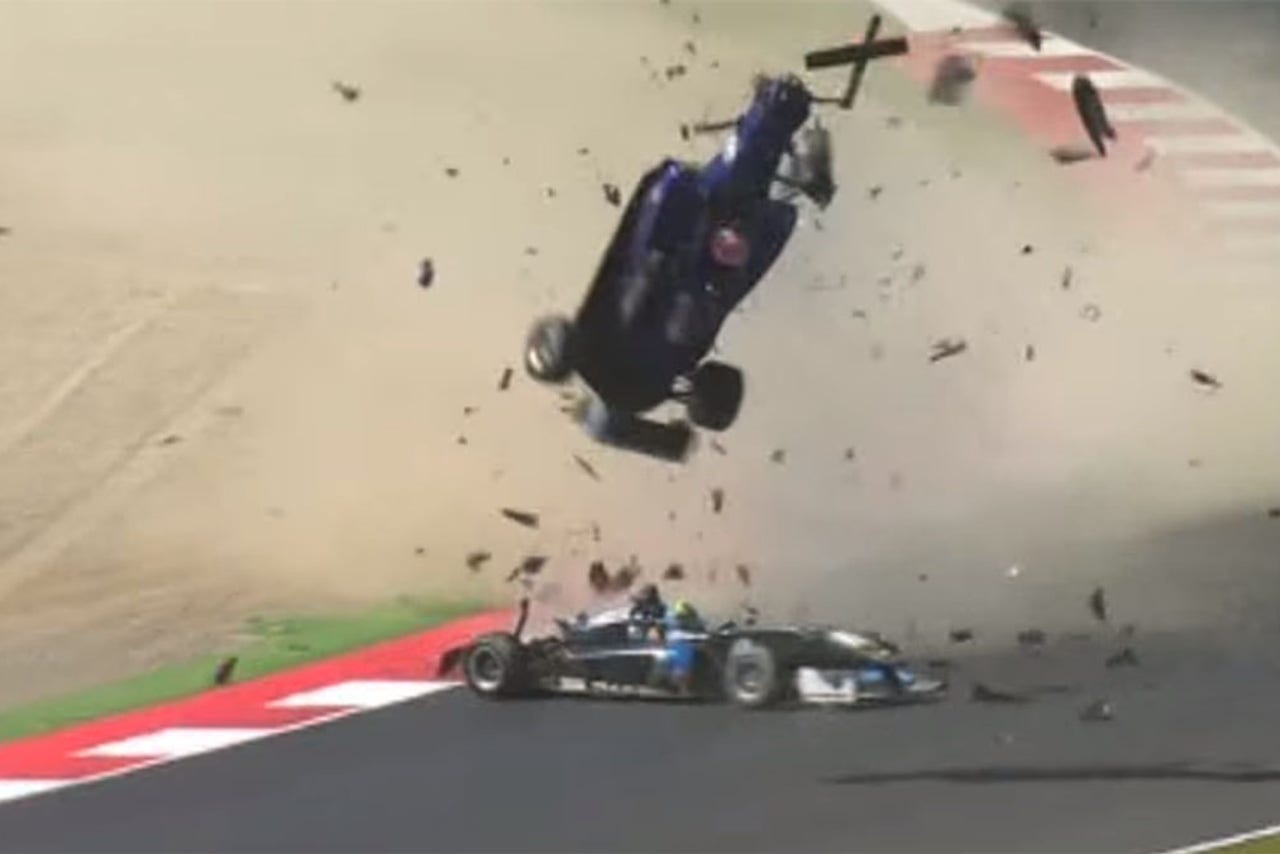 Editor's note: On weekdays from Dec. 1 to Dec. 16, FOX Sports will be counting down the 12 wildest rides of 2016.

Peter Li Zhi Cong suffered broken bones in his heel and four fractured vertebrae following this incredible crash during a Formula 3 European Championship race on Saturday, May 21.

Ryan Tveter has spun off course in the closing moments of the race at the Red Bull Ring in Austria. In doing so, Tveter's car kicked up a cloud of dust, and so none of the oncoming drivers could see that his car had came back onto the track.

Peter Li Zhi Cong was the first driver on the scene, and his car was sent airborne as he plowed into the back of his teammate's car. Pedro Piquet was also involved in the incident, which takes place at 35:35 in the following video.




The red flag was flown, ultimately ending the race.

While Peter Li Zhi Cong is expected to make a full recovery, he did not return to the series for the rest of the 2016 season.

No. 2: Fernando Alonso's dramatic flip
No. 3: Sprint car clears 22-foot fence
No. 4: Cruz Pedregon's wheel stand
No. 5: Insane flip at Oulton Park
No. 6: Sidnei Frigo's Pro Mod flip
No. 7: Christopher Bell's Daytona flip
No. 8: Jason Anderson gets hit in the head
No. 9: Josef Newgarden goes head-first into wall
No. 10: Aussie Racing Cars barrel-roll
No. 11: "The Big One" at Bowman Gray
No. 12: Rally car rolls through crowd of spectators
---