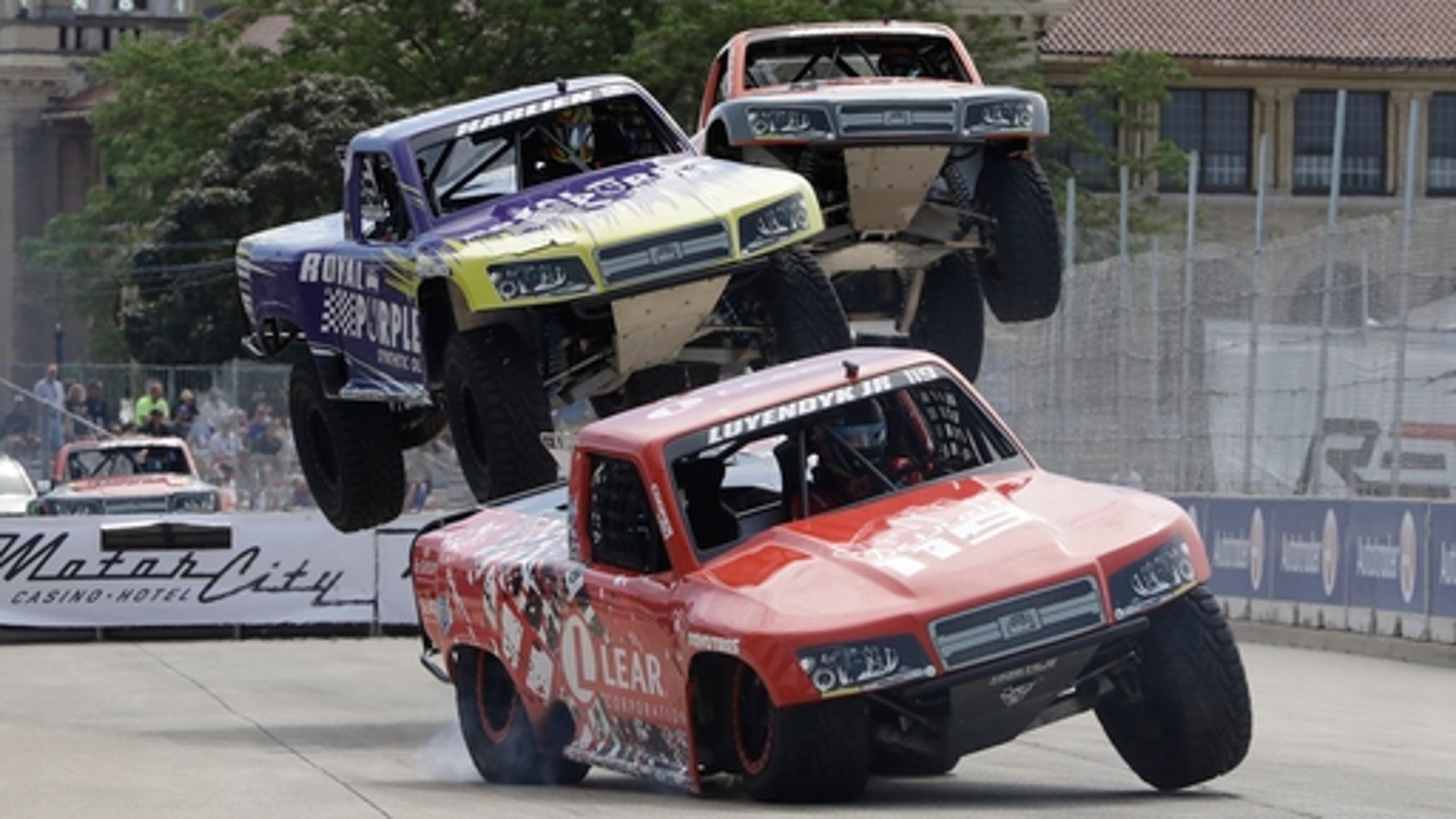 Taylor earns record 5th straight victory for racing team
BY AP • June 3, 2017
DETROIT (AP) At best, the Taylor brothers hoped for a podium finish, but taking the checkered flag was something that they figured was entirely out of the question.
Starting 10th and last on the grid for Saturday's IMSA SportsCar Championship race at Belle Isle following a wreck a day earlier during qualifying session, Ricky and Jordan Taylor just assumed that bad racing luck had taken care of their unbeaten season.
Instead, the brothers combined to work their Cadillac through the field, with Jordan Taylor overtaking Dane Cameron for the lead in the closing moments of the race to post their fifth victory in as many starts.
''We would have been happy with second or third today,'' Jordan Taylor said. ''First is kind of icing on the cake.''
It was Ricky Taylor who crashed their car early into Friday's qualifying round, and he was certain that he'd destroyed their weekend hopes.
''I thought I'd ruined everything,'' Ricky Taylor said. ''The car was in a million pieces and we'd be starting from the back. I was thinking today was just going to be a points day, trying to finish in the top three or four. To think that we were going to win the race was unrealistic.''
''This one was definitely won by the team, staying up until midnight and giving us an incredible car,'' he said.
Ricky Taylor started in the car and worked them up to fifth place when he handed off driving duties to his brother during the team's first of two scheduled pit stops.
''It came down to strategy and having the quickest car,'' Jordan Taylor said. ''I knew our car was strong. As soon as we got clear track, the guys were telling me to push. That's where we were going to make or break our race.''
''The car just came to life on those clean laps and we were able to close the gap,'' he said.
It was their third win in four years on Belle Isle's 2.36-mile, 13-turn temporary road course. The Taylors have the longest win streak in major U.S. sports car competition since Klaus Graf and Lucas Luhr won eight ALMS races in a row in 2013 with Muscle Milk Pickett Racing.
Patricio O'Ward and James French teamed up to win the Prototype Challenge division, while Andy Lally and Katherine Legge combined for the victory in the GT division.
---
---