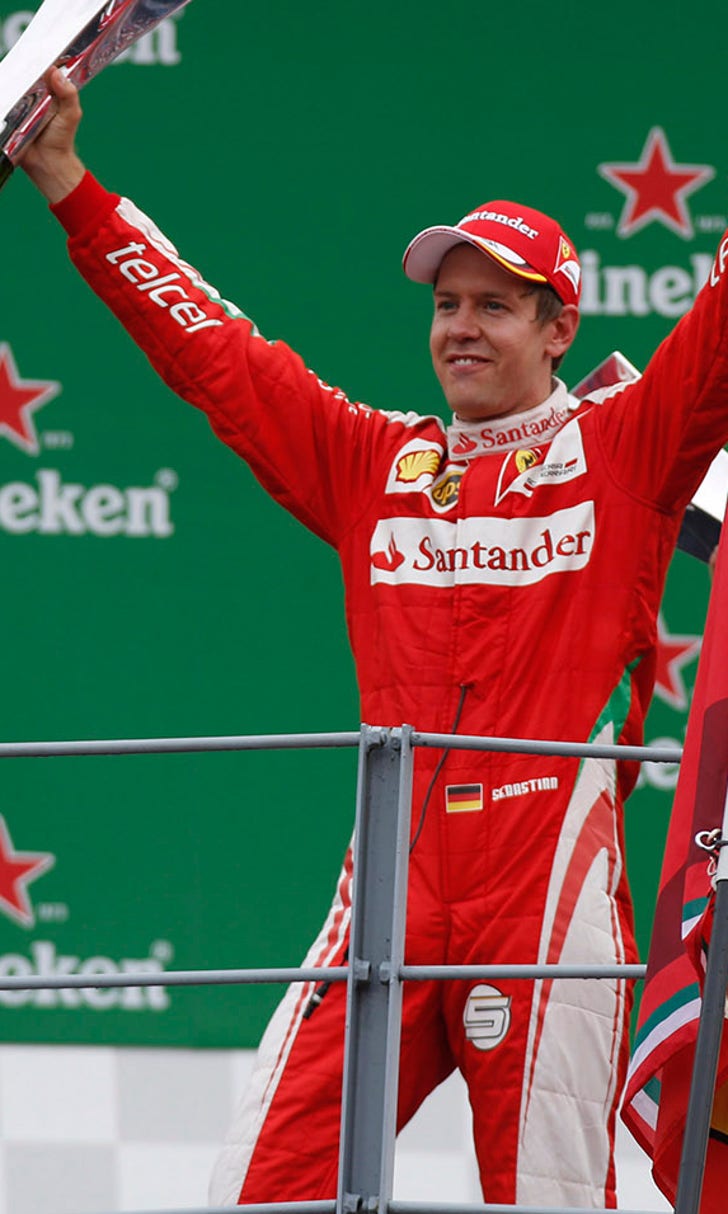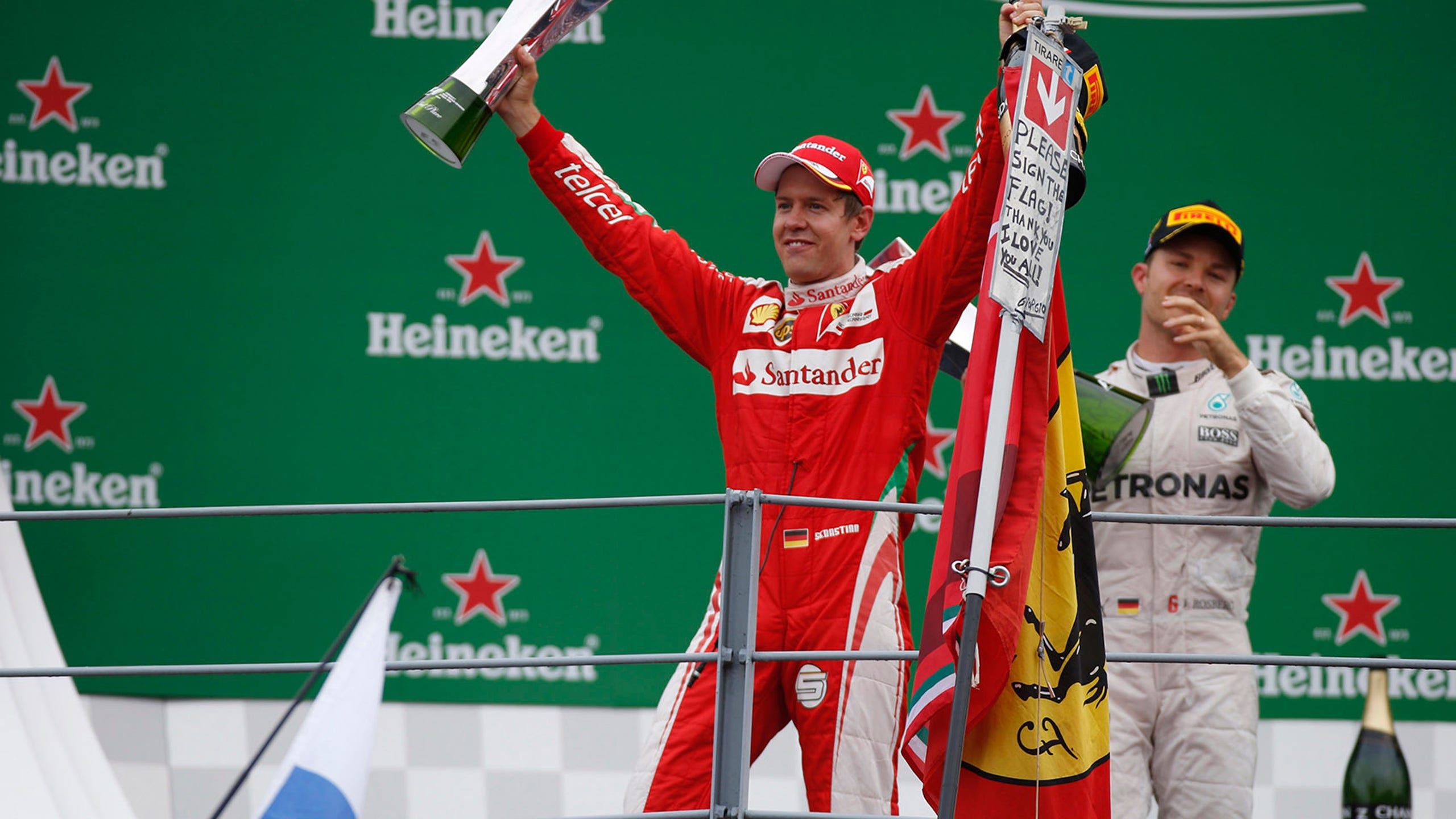 Sebastian Vettel reflects on 'mega day for Ferrari'
BY foxsports • September 4, 2016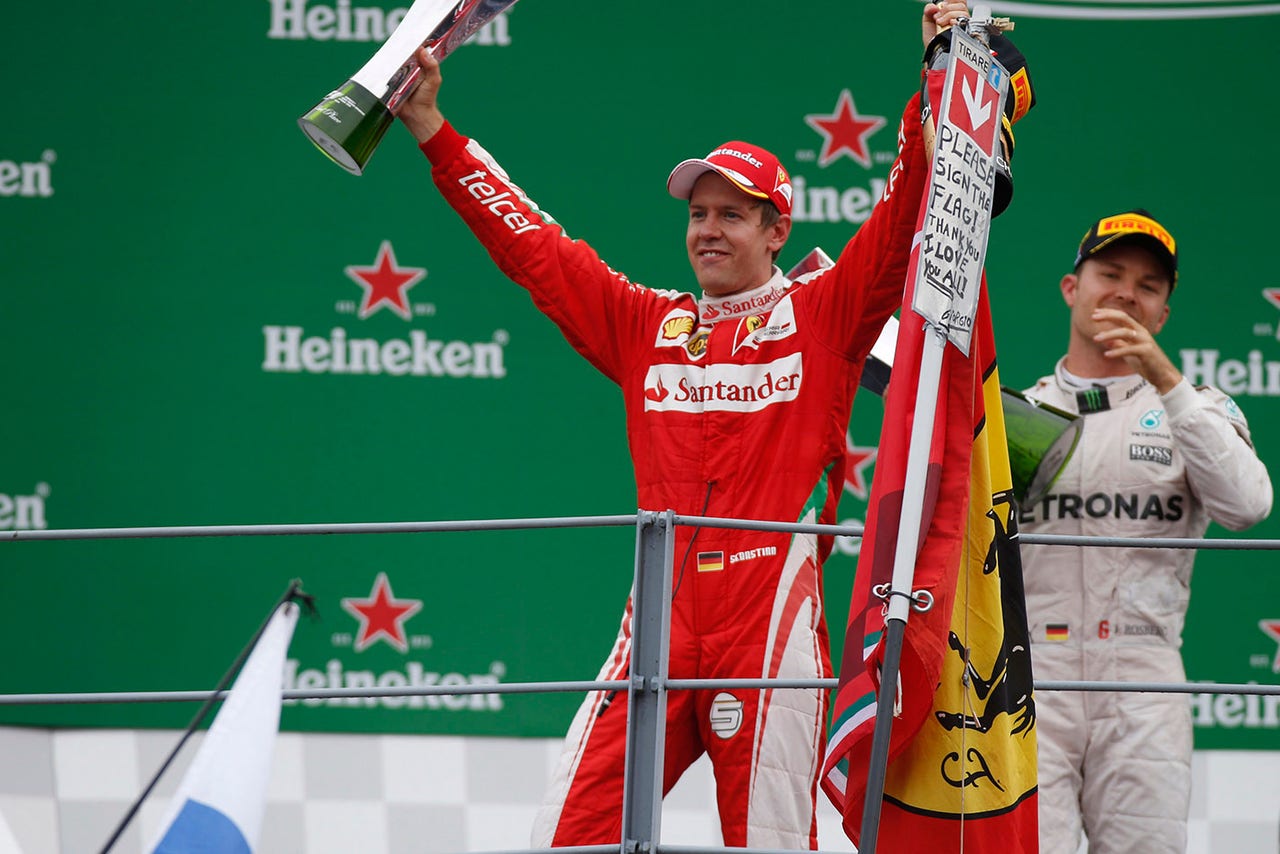 Sebastian Vettel gave Ferrari fans at Monza the best outcome that anyone could realistically expect by securing third place on a day when Mercedes was utterly dominant.
Vettel held second initially after Lewis Hamilton made a poor start, but inevitably the Briton worked his way past.
"Well, he did one stop less, so obviously it was clear after our second stop he would be ahead of us," said Vettel. "And I think the problem was that he was too far ahead of us. Simple as that. I think we were slightly quicker, we were on a fresher set of tires, but not quick enough to really catch up. I think in the end the gap was still fairly big."
Vettel said he nearly got past Rosberg at the start.
"We've had a really good start, [but I] got a bit stuck. Maybe I should have gone to the left, I wasn't sure what Lewis was going to do. Then I decided to go in the middle of them, and was side-by-side with Nico but he did a good job braking for Turn One. I was hoping that he'll go on the brakes a bit sooner but he didn't. And then I had another crack, another look into Turn Four but I wasn't close enough to be honest.
"After that I think we had good pace, but it was sort of expected that they are obviously a bit quicker than us, in race pace as well. And I think you could see at the end the result was fairly clear."
Vettel said he was encouraged by the support the team received, and was happy to have logged his second podium finish for the team in two starts at Monza.
"I think it's been a mega day for Ferrari, to get so much support. I think it felt even more than last year, which is great, and hopefully it all peaks next year. Still, I can't complain: two podiums in Monza two times at the start with Ferrari.
"I think it's a great achievement, really happy and proud of that. But for sure, you're always aiming for the top step, also to give the maximum support back. It's been incredible. Coming into the track, leaving the track, even leaving late at night, they're just happy to wave, with all the Ferrari kit, with all the flags equipped, it's great to see the passion in this country for Ferrari and to be part of that is great. Obviously our mission doesn't stop here. It's only the beginning. We want to win. That's what we really want. That's what the people deserve as well.
"We have probably the largest family we bring to a race track in that regard but I think everyone knows when I'm saying you want to do well in front of your family. So, of course, there is a bit of tension but if anything I think it lifted us up this weekend. It was great to see also the majority of the board of Ferrari coming, turning up, our president, giving the support and it's been exactly the opposite of what people thought - or wrote probably - about. Really no pressure.
"We knew it would be tough against Mercedes, it has been tough and we didn't beat them. Nevertheless, I think we did a great job, we pulled out our best, we had a great race. We finished third and fourth is the optimum we could get. That's a lot to be proud about. Obviously the fans deserve nothing else but the top step and hopefully we can give it to them the next couple of years."
---
---