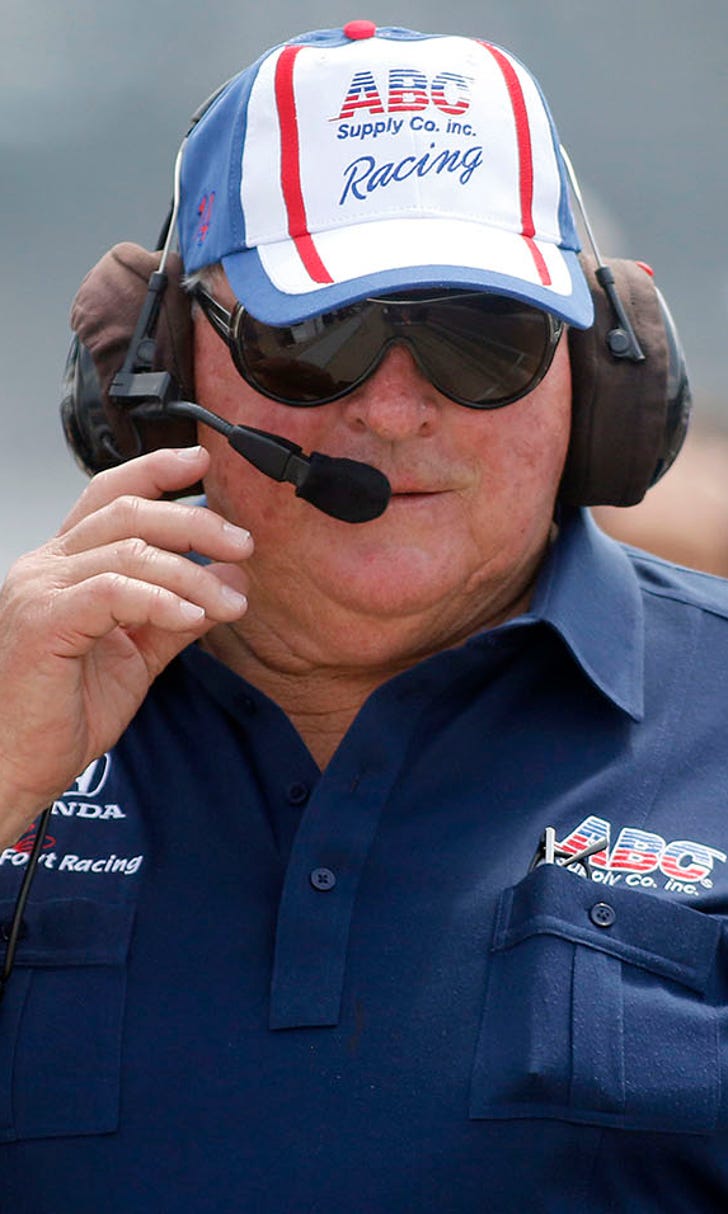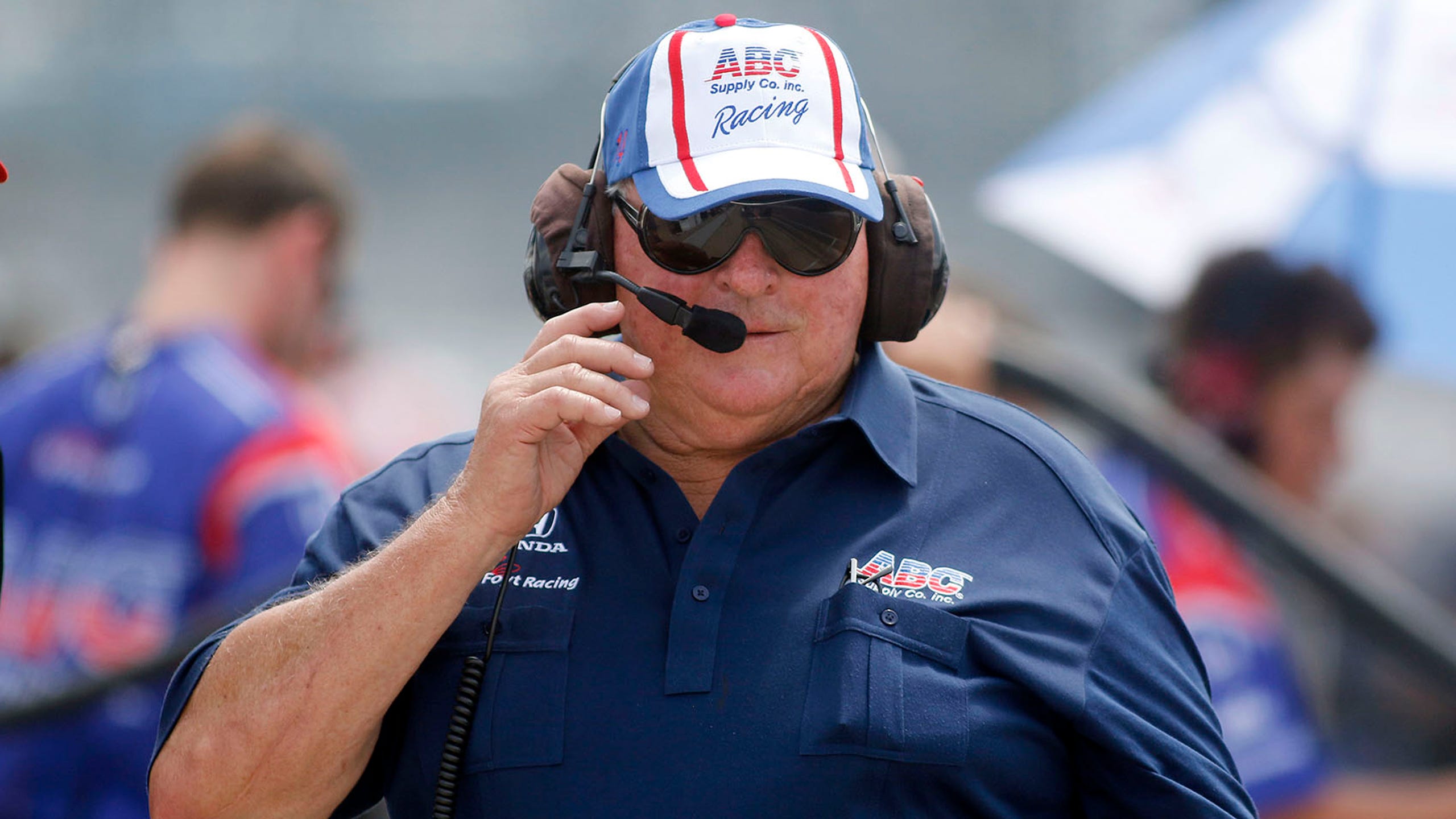 Racing legend A.J. Foyt turns 80
BY foxsports • January 16, 2015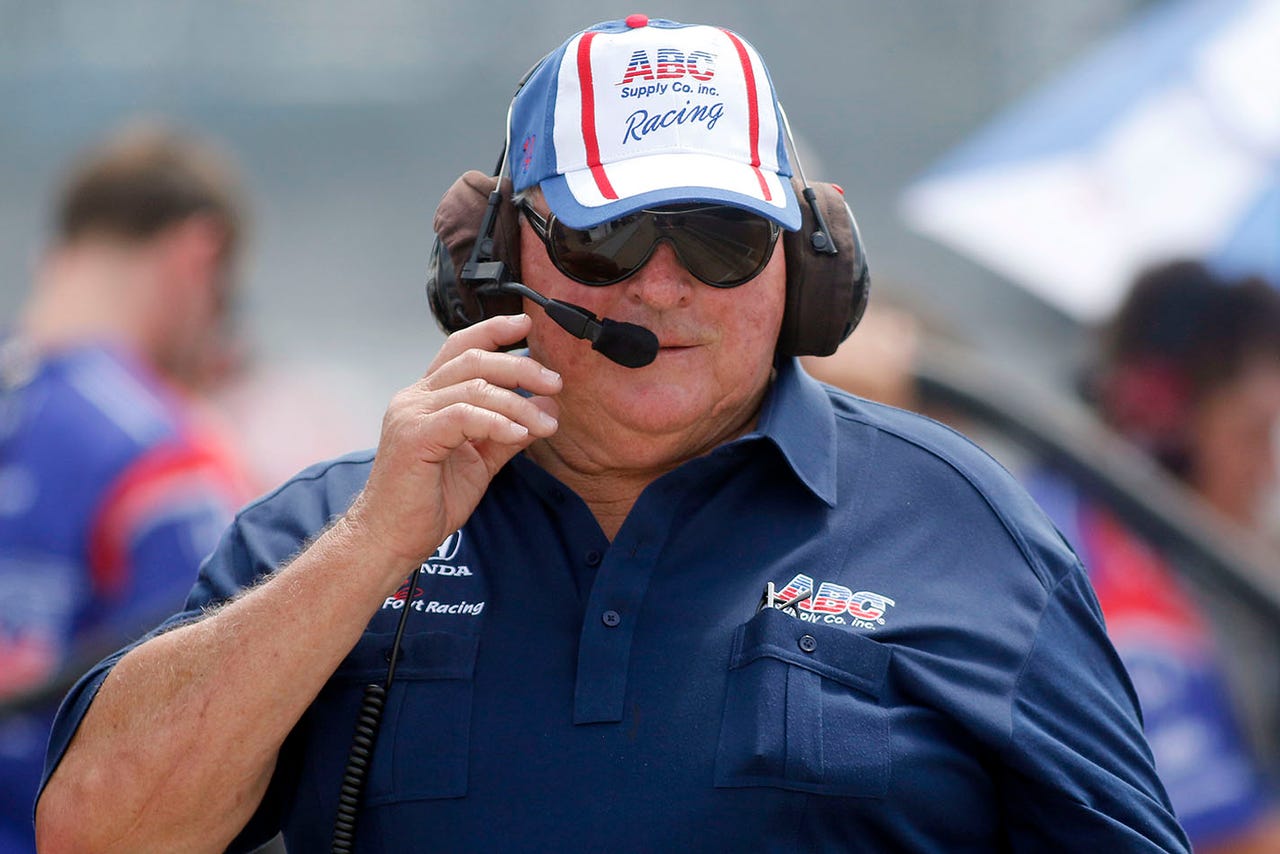 When A.J. Foyt was named the "Driver of the Century" for his outstanding racing career during the 1900s, it was for the impressive list of milestones that he achieved on the racetrack.
He was the first driver to win the Indianapolis 500 four times, holds the record for IndyCar career wins with 67 and won six IndyCar National Championships. He also won seven NASCAR Cup races including the 1972 Daytona 500 and co-drove with the legendary Dan Gurney to win the 1967 24 Hours of Le Mans – the only driver to win the Indy 500, Daytona 500 and 24 Hours of Le Mans.
On Friday, Jan. 16, Foyt achieves a personal milestone as he celebrates his 80th birthday.
Unfortunately for the larger than life "Mount Rushmore of Auto Racing" hero, his celebration will have to be subdued as he continues to recuperate with complications from a triple bypass operation on his heart on Nov. 12. Foyt was discharged from a Houston hospital Dec. 2 but was readmitted a week later. He spent an additional two weeks in the hospital to have several procedures performed related to post-operative complications.
The man who had the swagger of Babe Ruth has had to do something complete unusual for him – rest and take it easy.
"I've had a lot of accidents and have always recovered pretty fast," Foyt said earlier this week as he reflected on a career where he has battled back from multiple injuries. "But this is altogether different from an accident because it's a health problem. All during my career I never had any health problems so I don't think I realized how lucky you are when you're healthy.
"This last deal really caught me off guard and I think I've got it whipped now but it's going to take time. My doctors told me it wasn't something I'd recover from real quick. I didn't want to accept that—and still don't—but it's taking me a lot longer than I thought. I'm not one of those guys that can just lay around and take it easy, but that's exactly what I've got to do now.
"It's driving me nuts."
Foyt has survived a broken back from a NASCAR crash at Riverside in 1964, shattered feet and legs from an IndyCar crash at Elkhart Lake in 1991, and has overcome 200 bee stings from an attack of "Killer Bees" in 2005, an overturned bulldozer on his Texas ranch in 2007, knee replacements and a hip replacement. The triple-bypass operation is his latest health setback but one of his old friends in racing believes he will be back.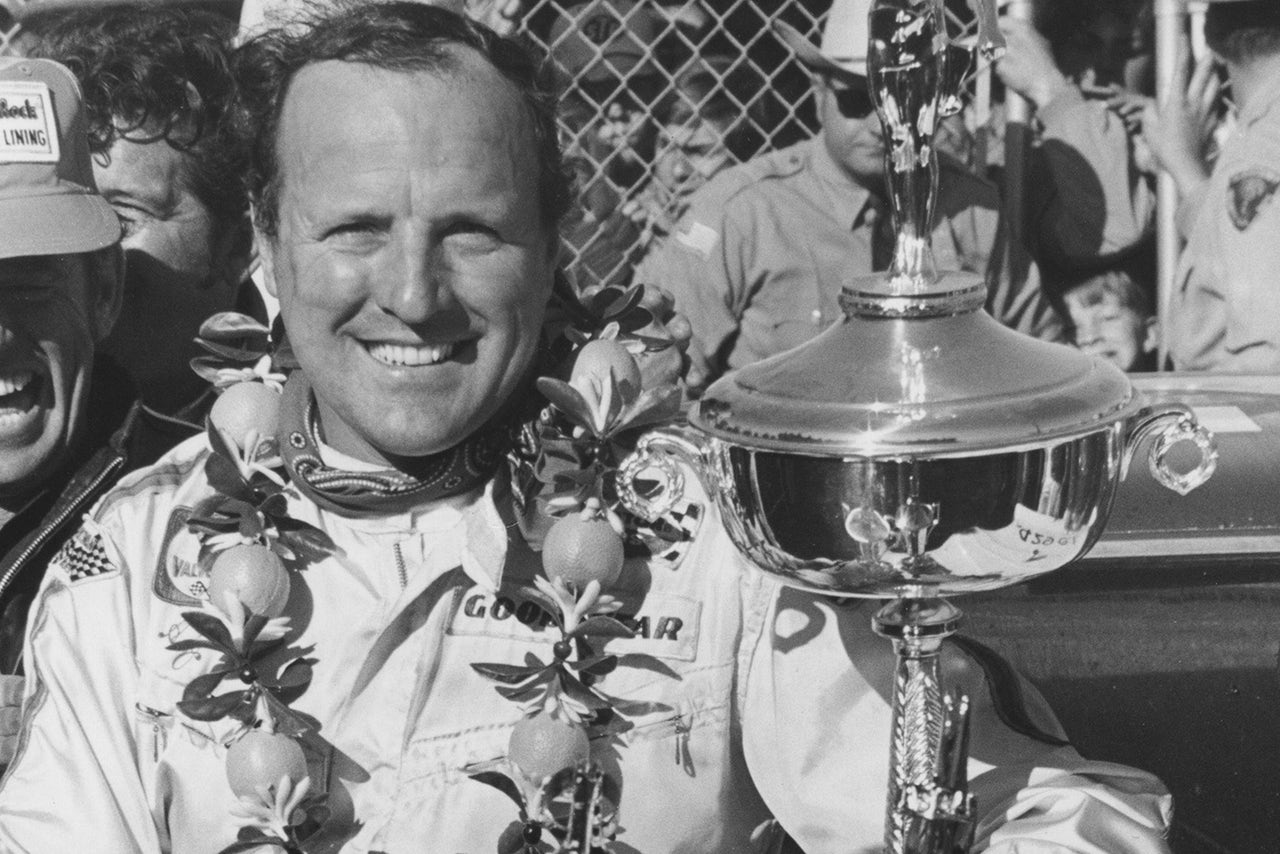 A.J. Foyt celebrates victory at the 1972 Daytona 500.
"I read a quote from the Wall Street Journal from Winston Churchill and he said, 'If you're going through Hell; keep on going,'" said 83-year-old Dan Gurney, who co-drove with Foyt to win the 1967 24 Hours of Le Mans. "That's all I can say to A.J. because he is going through a difficult time with his health. A.J. is not one to give up. I'm sure he will push on through and be even a remnant of his old days."
Foyt hopes to make an appearance at the team's race shop in Waller, Texas – a 40-minute drive from his Houston home, in order to share some time with his crewmembers, who he calls "My Boys."
Then there are Foyt's legions of fans – those who have stuck with him throughout his legendary racing career. They are the ones who remind Foyt of his great accomplishments and why he became one of the greatest drivers in racing history.
"To be truthful with you things went by so fast I was racing almost every night of the day – day and night," Foyt said. "When I think back as long as it had a steering wheel and wheels I wanted to race. I was so busy all the time I didn't realize what I had won and what I had done until I had retired and a lot of people reminded me of stuff I did that I didn't realize I did. The fans are what kept me coming back for so long. I had such great fans and really enjoyed them and what kept me going as long as I did was the race fans."
Foyt began his career racing on the Texas short tracks and was able to make it to the Indianapolis 500 as a rookie in 1958. He would compete in every Indianapolis 500 from that year through 1992 as a driver before tearfully climbing out his famed No. 14 IndyCar for good the morning of Pole Day 1993. Since that time, he has been a full-time IndyCar team owner and won the Indy 500 in 1999 with Kenny Brack as the driver.
Foyt was a throwback. In addition to driving the car he also built it and worked on it.
"In my day these boys don't know how much more fun it was doing that," Foyt said proudly. "You did your own engineering and ran all kinds of tires, different types, you weren't mandated to one type of tires. You could run within cubic-inches of motors whether it be Offy or Chevrolet or whatever. To me, that is what the boys are missing today – all different types of cars. If you wanted to change something you could as long as it was within the specs and the rules. That is what they are missing today.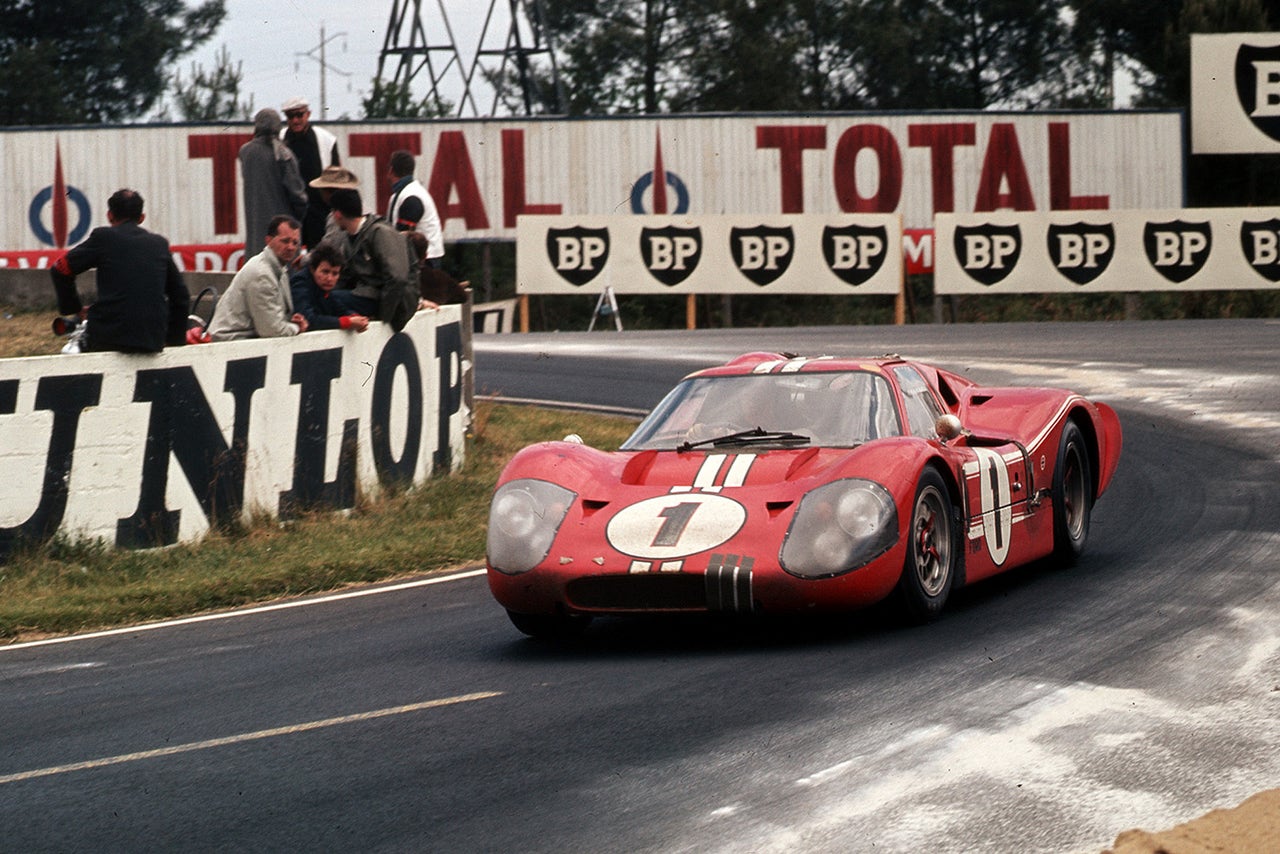 A.J. Foyt co-drove this Ford GT40 to the win at the 1967 24 Hours of Le Mans in his only attempt.
"It was so much more fun back then. You ran dirt tracks, big tracks, little tracks, paved tracks. It was just a completely different aspect of racing than what it is today."
Ironically, when Foyt showed up at the Indianapolis Motor Speedway as a rookie, he was denied entry to Gasoline Alley by the USAC Registrar.
"I went up there and I went to sign in with Frankie Bain and he said I wasn't signed in with the car and I told him I was driving for Dean Van Lines," Foyt recalled. "He told me Dean Van Lines wasn't there yet. So for a week and a half I was standing outside Gasoline Alley looking in until Clint Brawner, the man who hired me as a rookie, showed up. Back then, it was a lot stricter with more rules than you have today. It was really enforced back then.
"If you were a rookie and didn't have the proper credentials, you stayed outside of Gasoline Alley."
Foyt quickly became a favorite of the fans and a fierce competitor on the track. He scored the first of our four Indy 500 wins in 1961 – the 50th Anniversary of the Inaugural Indianapolis 500 with the 1911 winner, Ray Harroun, in attendance.
"Eddie Sachs and I raced hard all day long and in the closing laps they held up the Pit Board 'Late Stop.'" Foyt recalled. "I asked myself, what did they mean, 'Late Stop?' We didn't have radios back then and they put on the board 'Fuel.' I did not know that something happened to our fueling rig so at that time when I was running with half a load of fuel Eddie Sachs was running so hard with a full load of fuel that is what wore his tire out.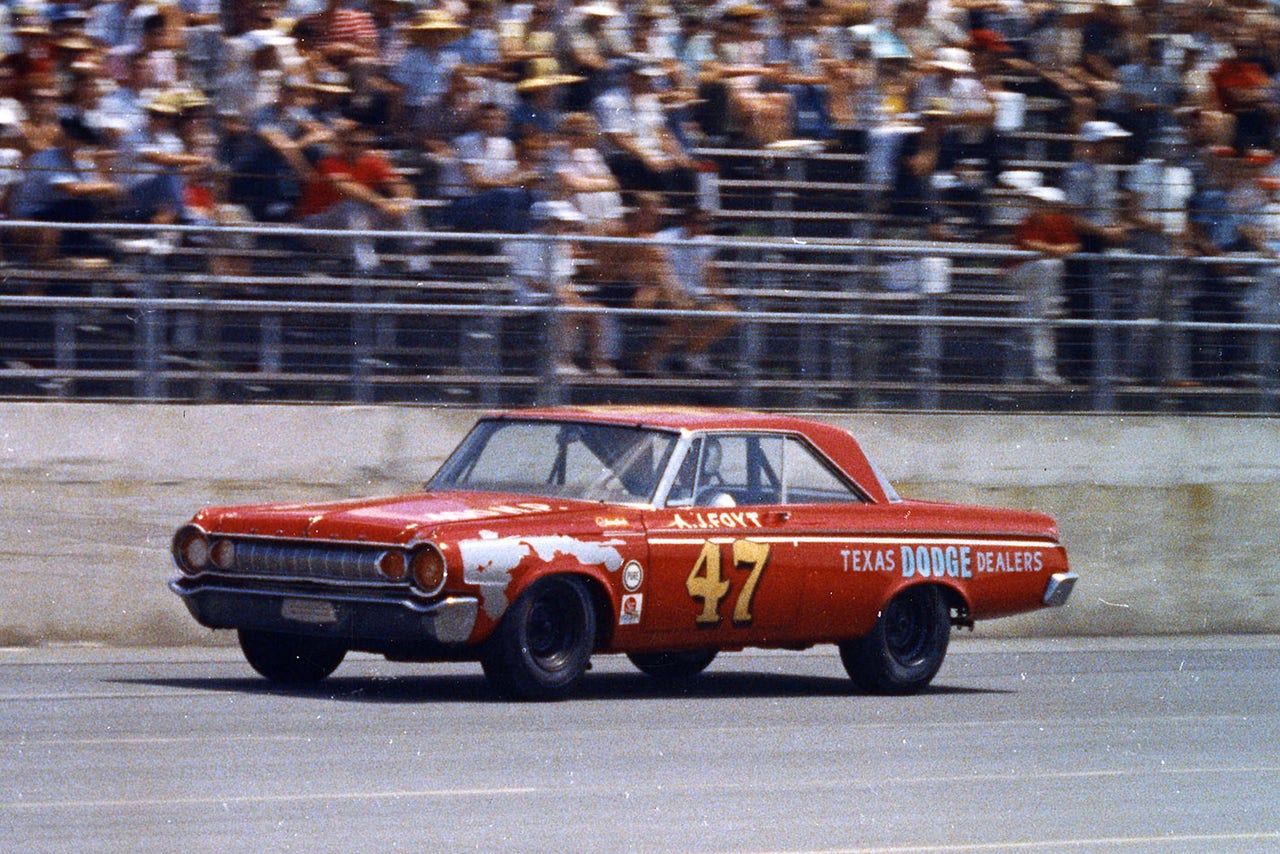 A.J. Foyt scored his first career NASCAR Grand National victory in the 1964 Firecracker 400.
"I felt I had it won that day and it was between me or Eddie Sachs but still had a little bit better car than Eddie Sachs did. When they told me I had to come in for fuel my heart quit beating because I thought I had it won and I had lost it. Then he had to come in with two or three laps to go because the cords were showing, he couldn't have run another lap. He pushed it as far as he could.
"That's one of those victories where you have it won, you lost it and then you get it back. That normally doesn't happen."
In 1964 he became the last driver to win at Indianapolis in a front-engine Roadster. That race, however, was marred by the second-lap fiery crash that killed drivers Dave MacDonald and Foyt's old friend, Sachs.
"I knew both of them very well," Foyt admitted. "It's always good to win but with the tragedy we had that day it took the roses out of the deal. I knew them well. Even though I won the race it was not the sweet victory you would think. Knowing you lost a couple great friends in the race if you had any kind of heart it kind of hurts. It was a victory that I didn't really celebrate because of the accident. I raced hard all day long but at the same time you hate to have something like that.
"Back then racing was a lot different than it is today because you had a lot of tragic accidents. The boys don't know how much safer those cars are today than they were back then."
In 1967, Foyt joined a legendary list of three-time winner of the 500-Mile Race after Parnelli Jones dropped out while leading with just four laps to go. Jones was driving the revolutionary STP Turbine and was running away with the race before a transmission bearing failed.
For Foyt, the distance between the fourth turn and the checkered flag on the final lap was littered with debris from a multi-car crash and he was faced with a major decision.
"I knew the Turbine car was almost impossible to beat but I knew we had a great car," Foyt said of Jones. "I chased him hard as I could all day long. I was a lap ahead of the field in the closing laps and when I came off Turn 3, I don't know what told me, but I kind of backed off and went across the short chute and when I came off Turn 4, I thought, 'Oh, no.' I couldn't see because of all the smoke. I pulled it down into second gear and though whomever I hit I'm going to push them past the start/finish line. When I broke out in the clear after going through the mess, I couldn't believe it.
"I thought I had it won after Parnelli fell out but then I had it lost again.
"That was a great victory. It was a hard victory but I felt sorry for Parnelli because they had a pretty good handicap over everybody else. Parnelli and I are great friends and he was a tremendous racer."
Beginning in 1968 there was tremendous anticipation that Foyt would become the first four-time winner of the Indianapolis 500. It took Foyt until 1977 before he won the Indianapolis 500 again to achieve history.
"You always want to be first in anything that you do but to be the first four-time winner really stood out," Foyt said. "It's like Louis Meyer being the first three-time winner. It was so hard. In 1975 I felt like we had it won and we lost it. In 1976, I felt like we had it won and we lost it and in 1977 I felt like we had lost it again because we ran out of fuel. I had to make up a lot of seconds in the closing laps. I was wondering if it ever were going to happen.
"Back then, the cars and technology isn't what it is today. It wouldn't surprise me to see a seven- or eight-time Indy 500 winner today because they have so much going for them today.
"One thing about the 500-mile race at Indianapolis I can't tell you this and nobody else can – you can have everybody covered so good and everything has to fall your way and if it doesn't fall your way, I don't care who you are, you aren't going to win it."
Today, Foyt's battle is with his heart as he tries to get back to the track and oversee his race team.
"I won't be able to go to Brazil because I won't be healed up but my hope is to make some of the races before Indy," Foyt said. "My big goal is to be healthy for the Indianapolis 500. That's what made me and that's what I love— the Indy 500.
"I will be there come hell or high water."
**
Be sure to catch Bruce Martin's Honda IndyCar Report on RACEDAY on FOX Sports Radio every Sunday from 6-8 a.m. ET.
---