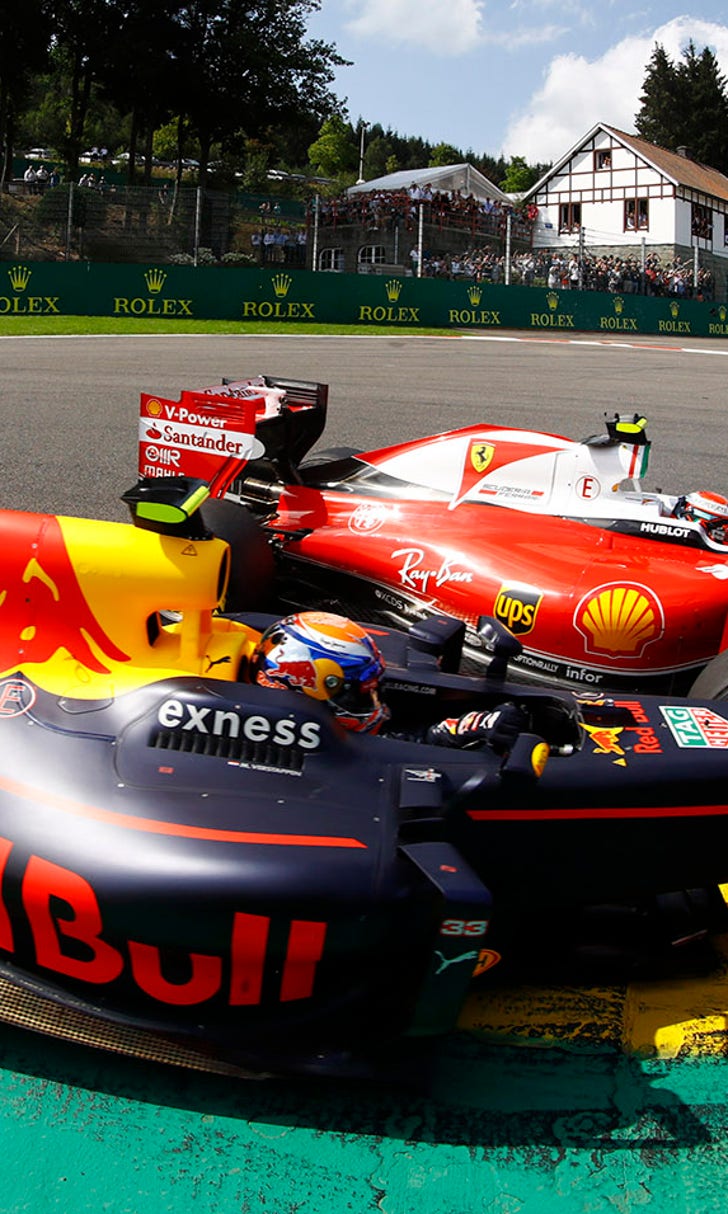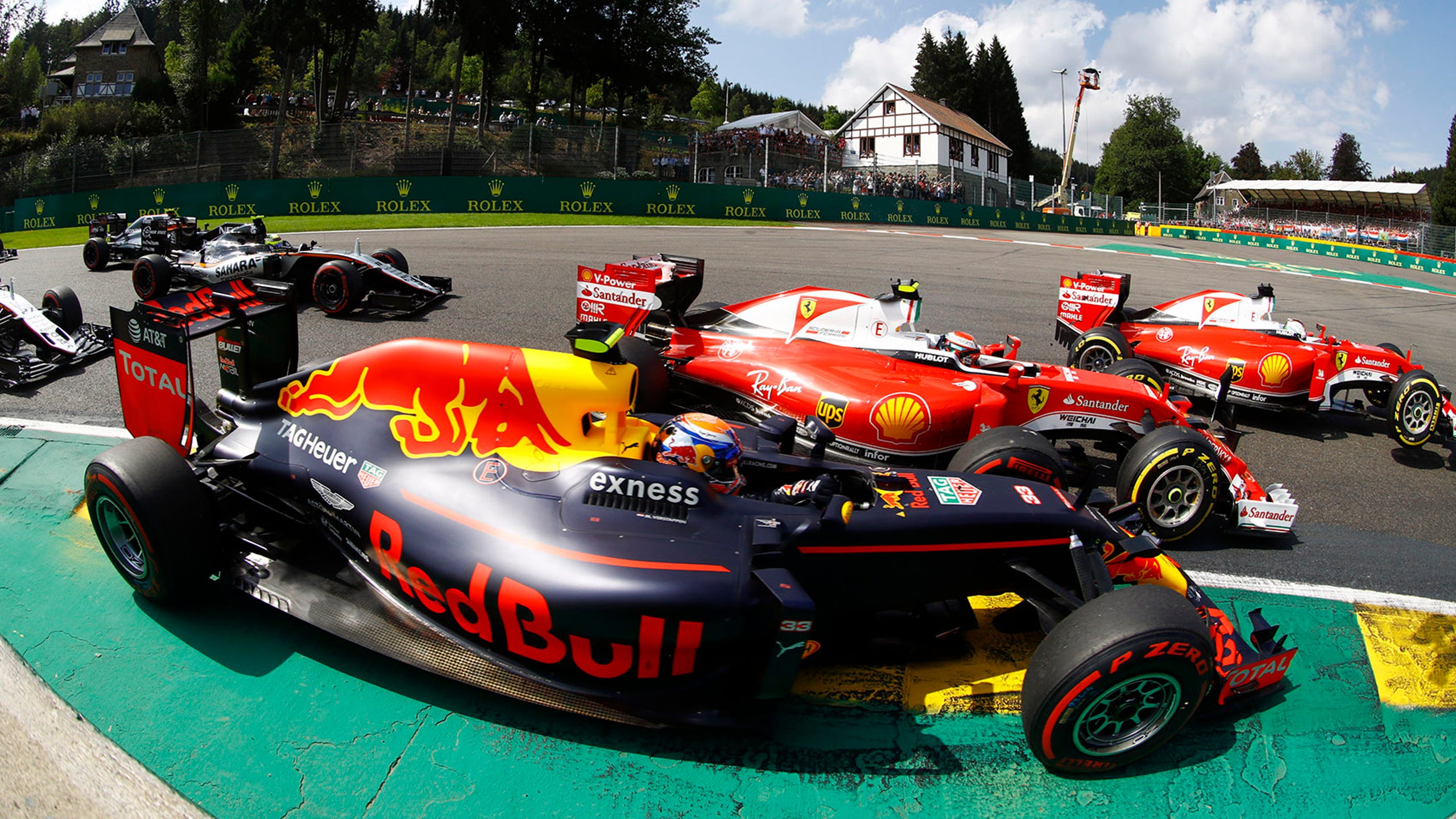 Max Verstappen adamant Ferraris squeezed him in Turn 1
BY foxsports • August 28, 2016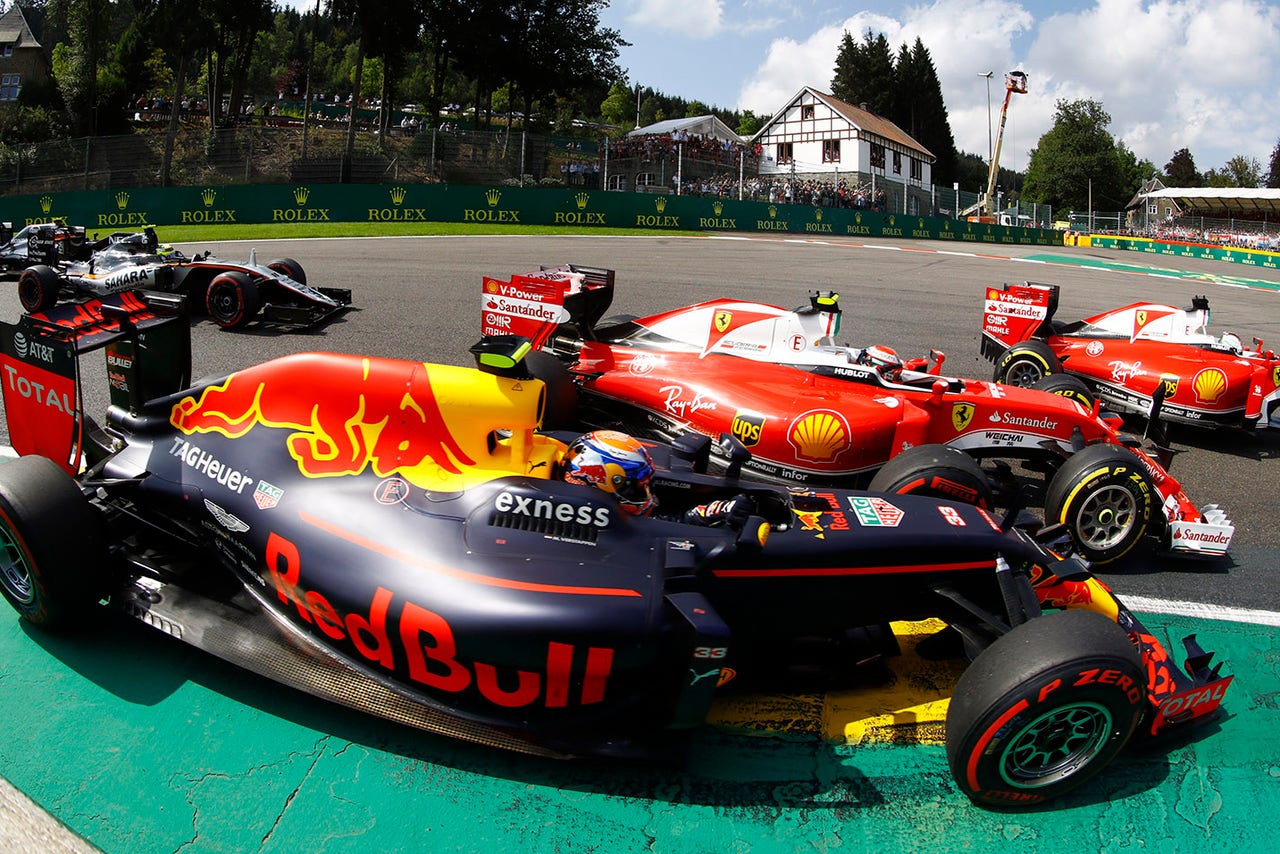 Max Verstappen left thousands of Dutch fans disappointed when he finished out of the points in 11th at Spa.
The Red Bull Racing driver damaged his nose at Turn One when he hit Kimi Raikkonen - who was himself being squeezed by Sebastian Vettel - and he was forced to make an early pit stop.
Hampered by other damage, he struggled for pace thereafter, and also got involved in some hard racing with the Ferrari drivers, both of whom were critical of his driving.
"I got squeezed at Turn One," said Verstappen. "First of all of Kimi wanted to turn in on me, but then in the end Sebastian turned in on both of us, and destroyed my front wing, but also the whole floor. I lost a lot of grip, more degradation in the tires. It's certainly not what you want. But I tried my best. The fans were still great even though I was not in the points. Unfortunately, it was not our day.
"I think we had a car which like you could see finish on the podium, and then some other drivers take that away from you, you are of course not happy."
Verstappen said he had done nothing wrong when racing Raikkonen and Vettel.
"I would have got a penalty if it was not correct. I think everything was also fair again today."
He also insisted that he hadn't felt under pressure on race day.
"No, because I would have felt it yesterday already. Yesterday was mine, and today everything got destroyed in Turn One.
"They just squeezed me to the inside, I didn't even lock the tires, so it was not that I was too much on the limit. I was trying to avoid them and they just kept turning into me."
Regarding the next race in Monza, he said: "It will be more difficult for us for sure. You could see we were struggling a bit on the straights here. We'll see, we'll try to the best we can."
---
---