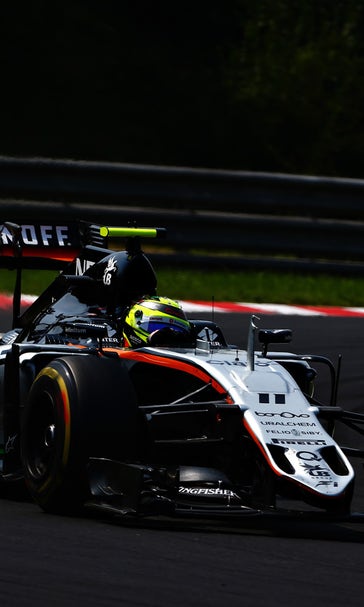 Here's what caused Sergio Perez's bad pit stop in Hungarian GP
November 15, 2016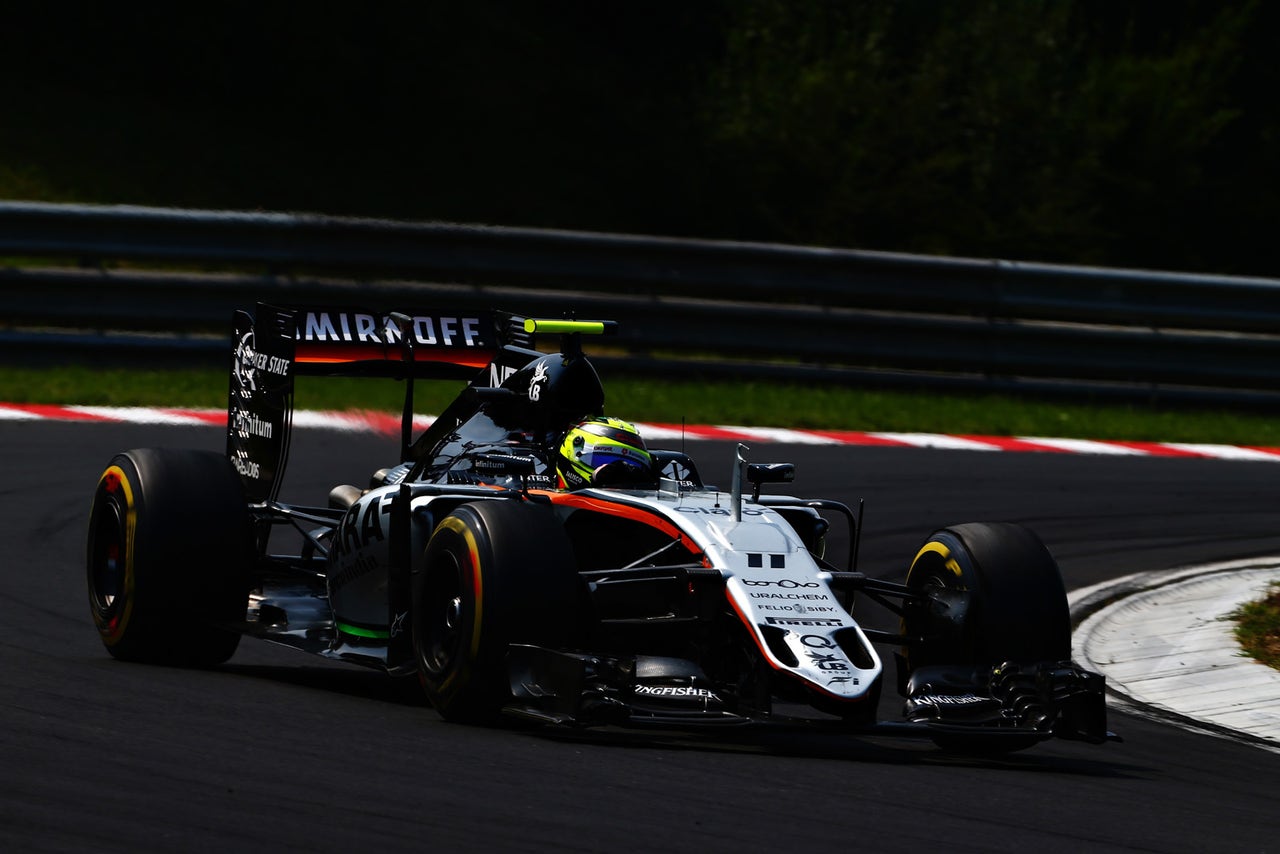 A simple miscommunication between the Force India pit wall and the garage was the cause of the disastrous second pit stop for Sergio Perez in last weekend's Hungarian GP.
The crew was not ready for the Mexican when he arrived in the pit lane, and he lost around eight seconds. Later he was heard asking on the radio what had gone wrong.
"It was our fault," deputy team principal Bob Fernley told this writer. "It was a pit wall error. What happened was effectively he was called in and there was a miscommunication on the pit wall, the guys in the garage didn't get the message until late. We've never had this issue before and we'll probably never have it again."
Perez eventually finished 11th, a place behind team mate Nico Hulkenberg. However Fernley says he was not disappointed that the team scored only one point, especially as current main rivals Williams only managed two.
"It was probably not disappointing in the sense of I think that's probably where it was at. After lap one we were 10th, and normally here that's where you're going to finish. I thought we underperformed in qualifying, and that had an impact on the race. And then we had a bit of an error in the pit stop. But that didn't affect the positions, either Nico or Checo was going to be 10th. I think we probably got the maximum out of it that we could."
"Overall we under-performed a bit over the weekend, I think. My feeling is that if you have a bad weekend, if you incur the minimum damage it's a good sign, and one point to Williams wasn't so bad."
Fernley says the team is happy with its decision to give Perez medium tires at his first stop. He was one of only four drivers to sample them in the race, along with Felipe Massa, Jenson Button and Rio Haryanto.
"We were going onto the medium tires to see if we could test out a one-stop strategy, and we wouldn't lose anything if we had to convert back to a two. We did a good run on the softs to get us to the window of a one-stop, but it became clear that it wasn't going to be achievable, and switched it back. The pace was fine, it's just the tire wasn't going to last. In fact Checo had moved up quite a bit as a result of that strategy."
---
---