Formula 1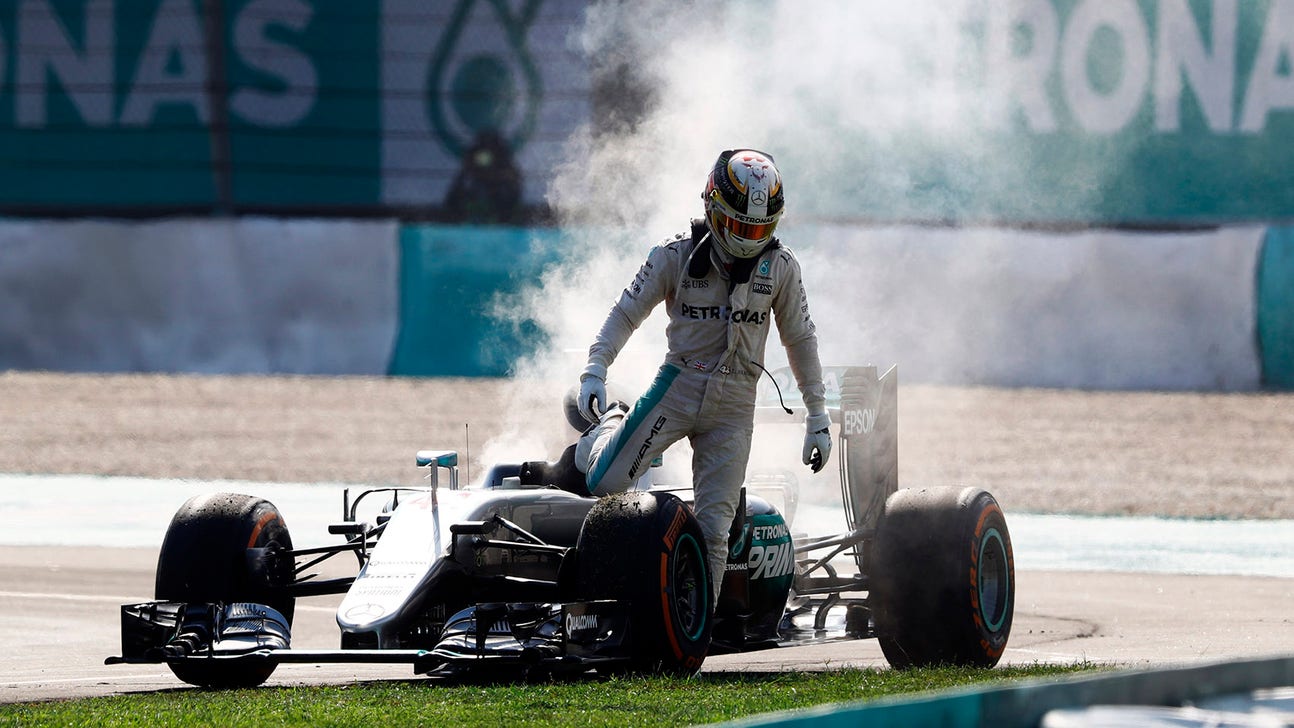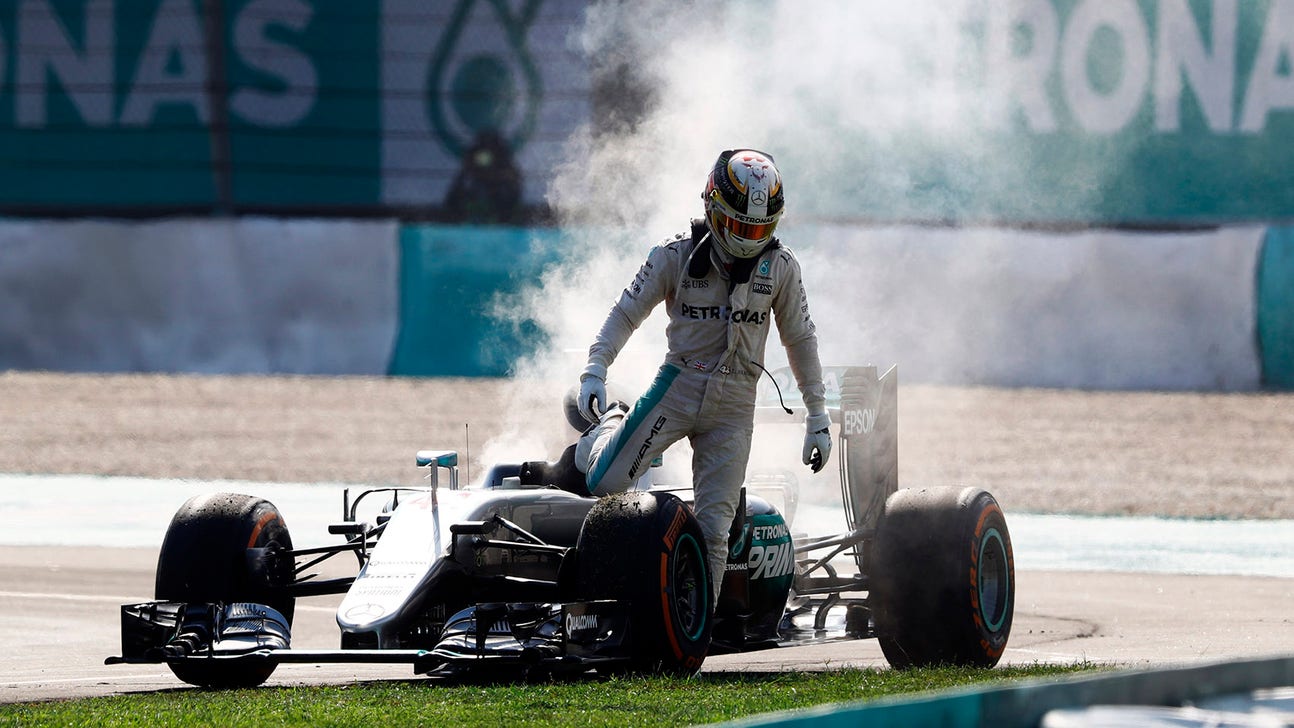 Formula 1
Hamilton believes a 'higher power' is intervening in title battle
Published
Oct. 3, 2016 9:18 a.m. ET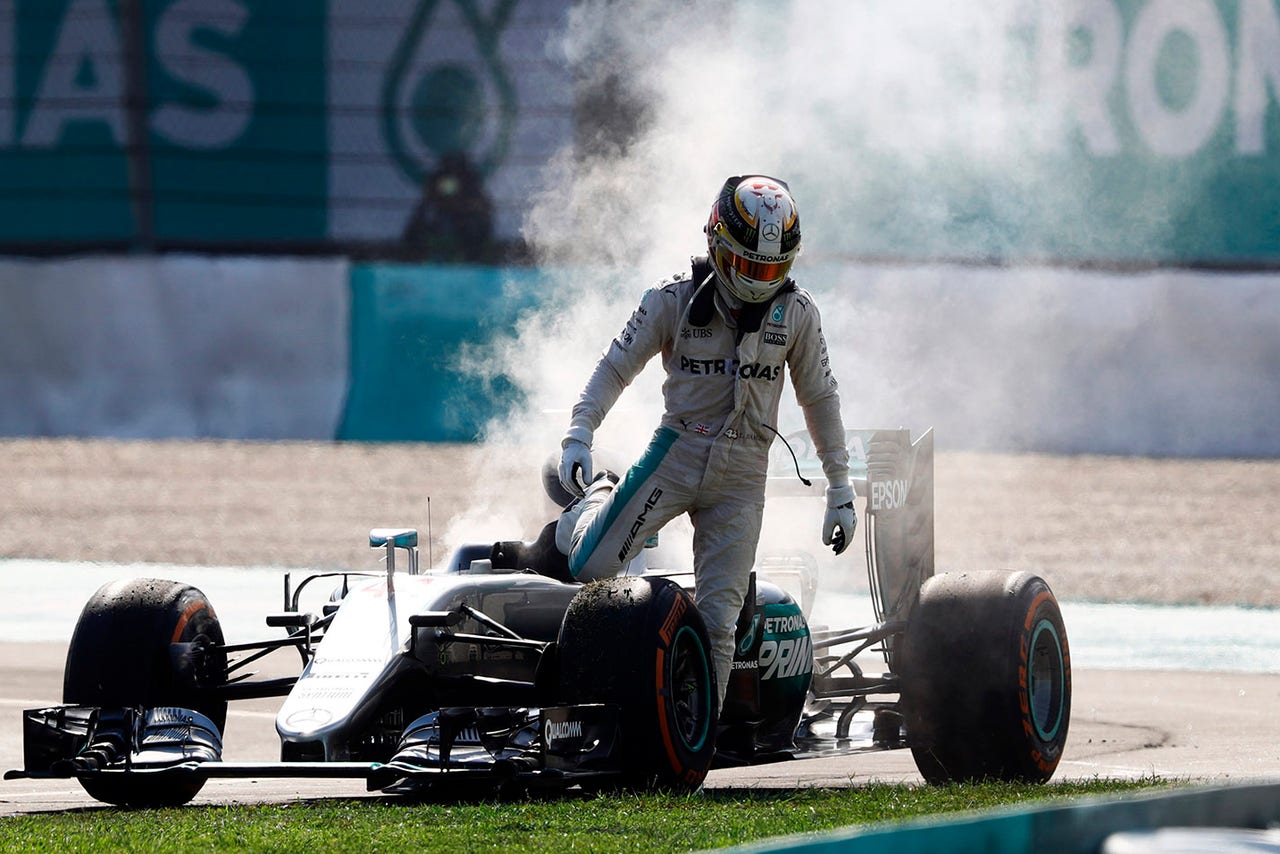 Lewis Hamilton acted quickly to douse the flames he lit with his comments immediately after the Malaysia GP.
Speaking to TV crews soon after the race he pointed out that of the eight Mercedes cars on the grid only his appears to suffer problems, saying that "someone doesn't want me to win the championship."
That was taken literally by fans and media alike, with many thinking Hamilton was suggesting that his car was being sabotaged. However, with a fire storm brewing on social media, at a later Q&A session he insisted that he was referring to divine intervention.
"It feels right now that a higher power is intervening a little bit," said Hamilton. "But I feel like I have been blessed, with the great opportunity to be here with so many great people around me, the opportunity to be in this great team, to win two World Championships and lots of lots of victories and records that I am breaking, so I have to be grateful for those and while this does not feel great, I am eternally grateful."
Pressed on his apparent criticism of the team he said: "Honestly, you have to understand from my point. On one side, we have had the most incredible success in these two years, for which I am so grateful. These guys work so hard. We all feel the pain right now. When you get out of the car with the feeling you have, after leading the race, and the car fails, it is pretty hard to say positive things.
"As I said in the interview, Mercedes have built 43 engines, the extra three I have had - and I have had most of the failures. It is definitely a tough thing. But I have 100 percent confidence in these guys. It is my fourth year with them now, the guys in the garage, the guys back at the factory, and I have 100 percent faith in them.
"I love it here, and without them I would not have won these two championships, and whilst it feels the struggle is real right now, and it has been this year, I honestly feel it is constantly a test of will, it is a test of my spirit, and who I am as a person to get back in and keep fighting it head on.
"It is not how you fall, it is how you get back up, and that really I think doesn't just apply to me, but my guys as well. I saw tears in the eyes of my mechanics, so I know we all bear the pain - but it is how we re-group, and we have to bear in mind what we have already built and while in the short term it does not look good, there are still lots of positives to go and still five races. I don't know if my two engines are going to make it but I can only hope - and if I perform as I performed this weekend then there is still everything to play for."
Hamilton admitted that he felt that title was slipping away.
"Honestly, all year long. We had the problems in the first part of the season. You always have the feeling that it is slipping through your fingers, and there is nothing you can do it about it, and then when we have a spate of good results and a bunch of another difficult results, so it is a similar kind of feeling that I have, back in Barcelona.
"I have no idea what is going to happen in the next five races. All I can do it do what I did this weekend, be as focused as I can possibly be, put in performances like I have done this weekend and pray that God pulls together and I still have faith in God and that is a powerful thing."
Regarding his approach for the rest of the season he said: "Continue to fight more for sure. But at the end of the year, if the higher power does not want me to be champion with everything I have given towards it, I will have to accept that. But as long I know I have given it everything and done everything I possibly could do and we have done everything we possibly could do, that is all you could ask for."
---
---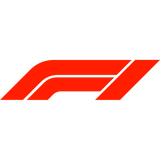 Get more from Formula 1
Follow your favorites to get information about games, news and more
---