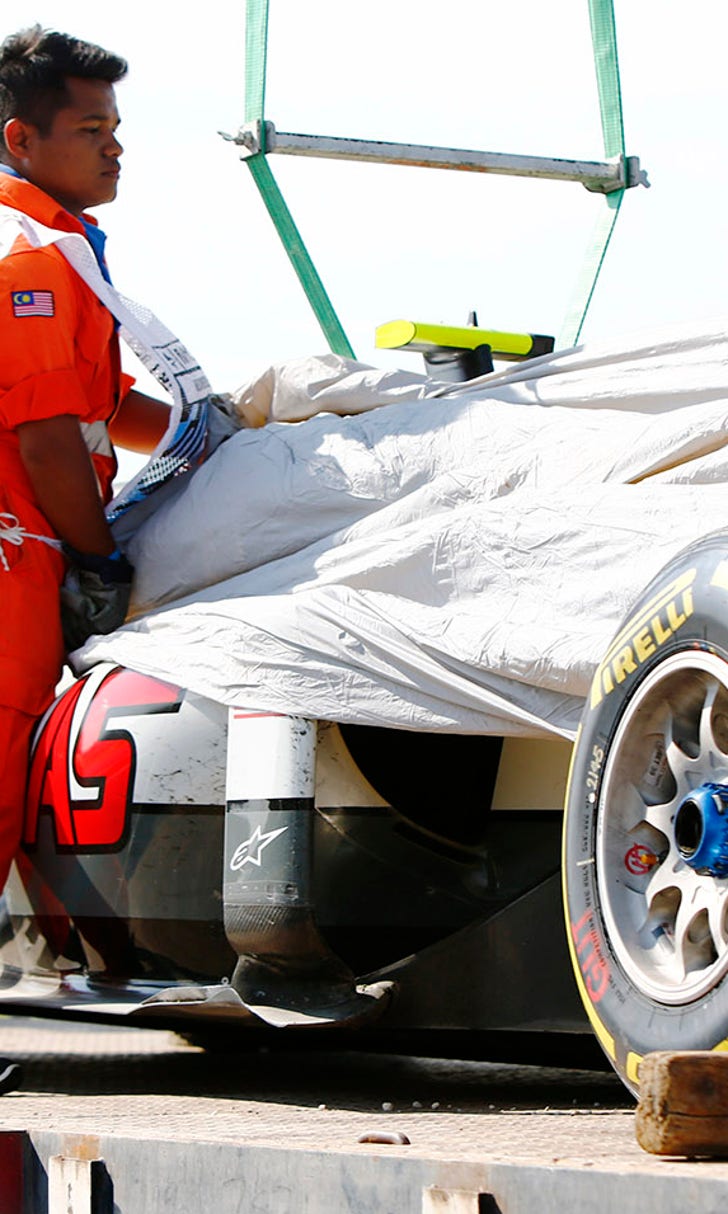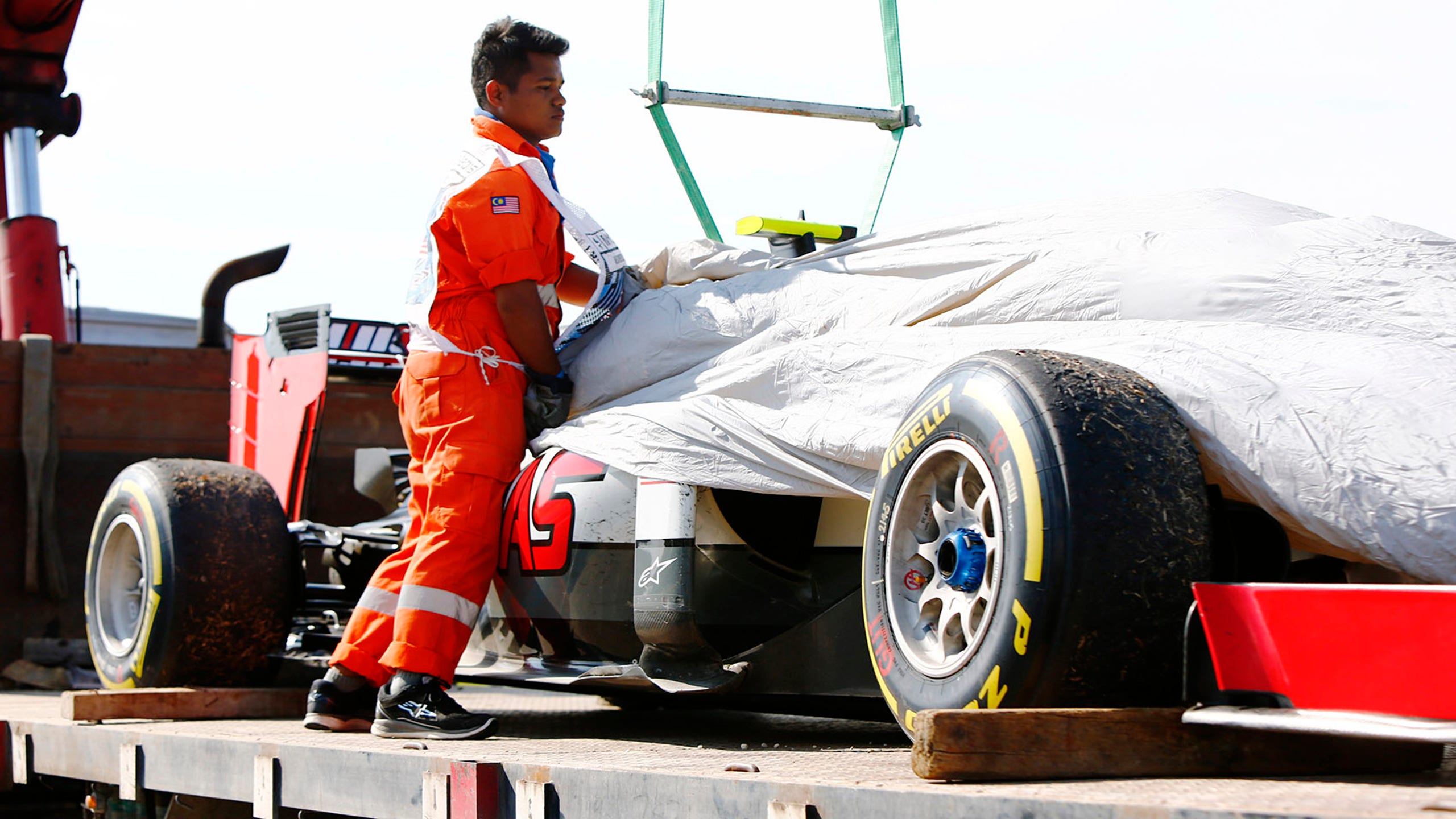 Haas F1 Team fined after Esteban Gutierrez loses front wheel
BY foxsports • October 2, 2016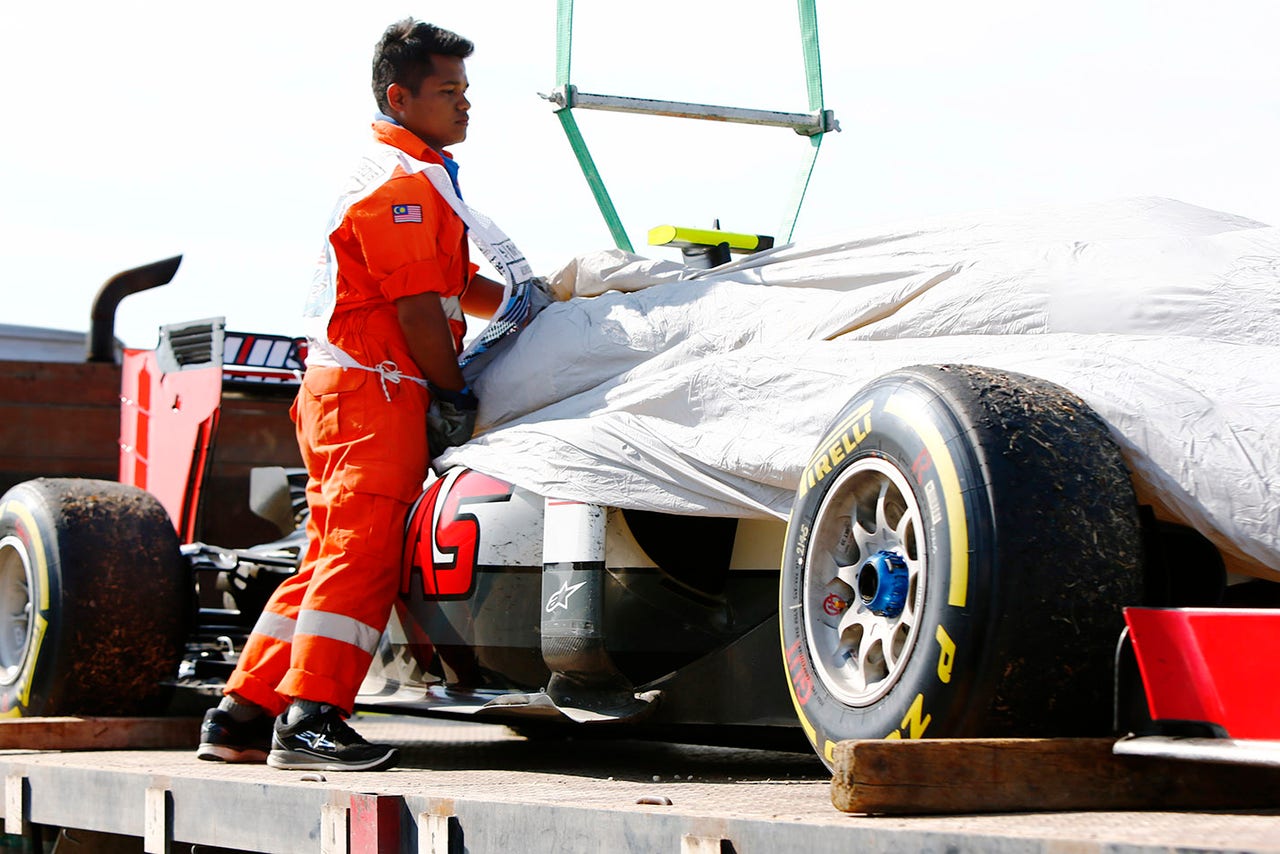 The Haas F1 Team has been fined 5,000 euros ($5,621) after a failure saw Esteban Gutierrez lose a front wheel after a pit stop in the Malaysian GP.
However, the FIA decided it was not an unsafe release, so the Mexican escaped a potential grid penalty at the next race in Japan.
Gutierrez was able to safely steer the car onto the grass after the wheel came adrift without warning.
The FIA noted: "Having reviewed the audio from the car, the available data and spoken to the driver and team concerned, the Stewards were satisfied that the driver Gutierrez did not know that he was driving the car in an unsafe condition. It appears that a mechanical failure led to the wheel being able to be tightly fitted to the car while not actually attached correctly. An additional failure occurred in turn one under braking, but the wheel was still retained in an abnormal way until it appears that the failure of the rim blew the wheel past the retention devices.
"Having spoken with the Technical Delegate, the Stewards were satisfied that the retention devices operated within their required design limits. However, as some function of the design, part failure or fitting allowed the wheel to come loose on the track, which is considered a serious safety issue, the Stewards determined that this led to the car being released in an unsafe condition.
"In addition to the fine above, the Stewards order that the team provide the Technical Delegate with a report on the failure and all corrective actions."
Haas had already had a tough day as Romain Grosjean went off after a brake failure.
"We don't really know yet what happened with both of the cars," said team boss Guenther Steiner. "One had a brake failure and the other, obviously, lost a wheel. We'll have to see what exactly failed with the brakes on Romain's car. We lost a wheel on Esteban's car, but we're not sure yet why. The pit stop seemed to be ok and he got going. We need to see if a mechanical part failed or if it wasn't tight, but we don't know yet. Obviously, we're moving on to Japan. We'll try to put ourselves in a better position again there."
---
---