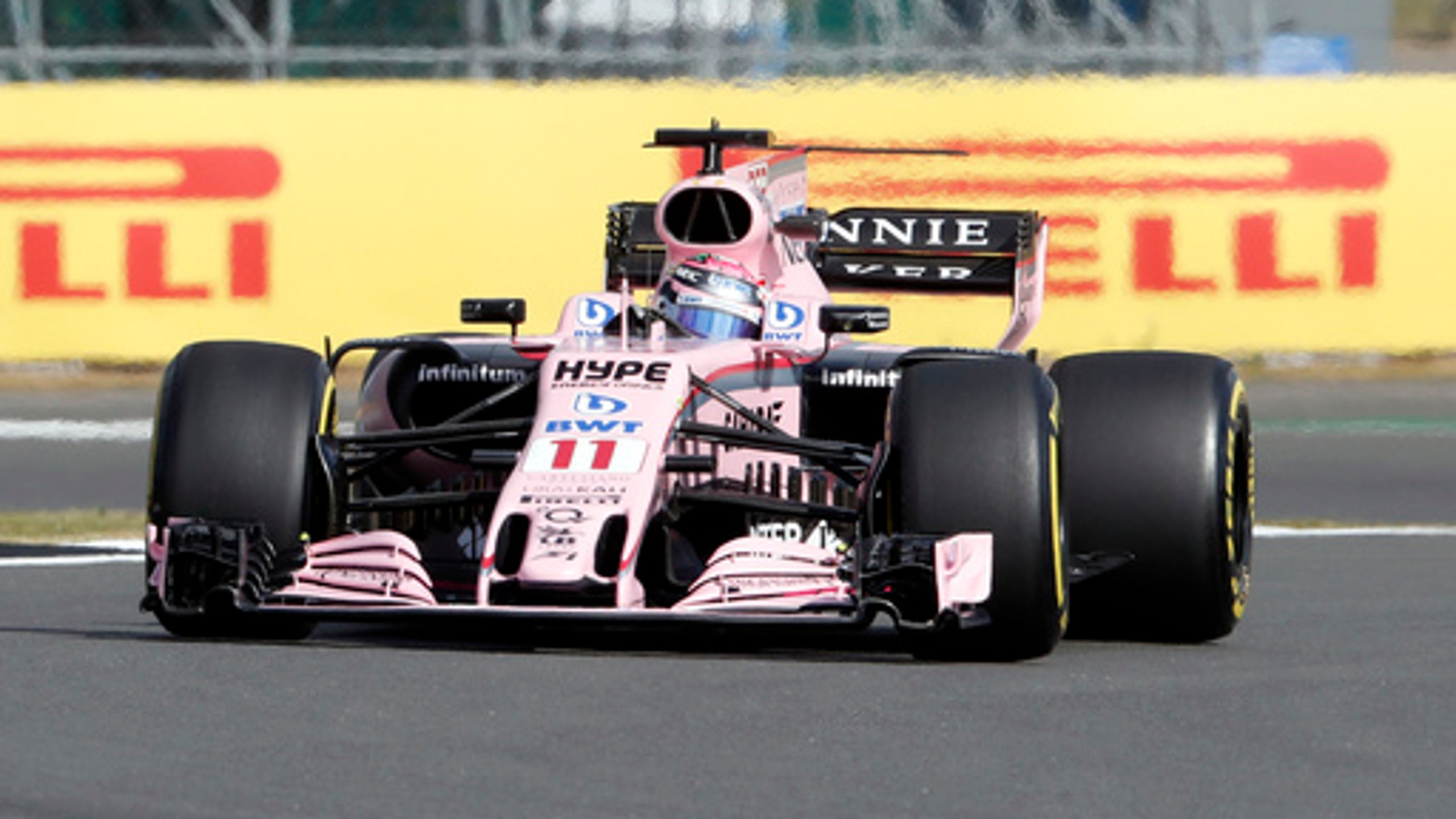 Force India rebrand set to remove India from F1 team's name
BY AP • July 14, 2017
SILVERSTONE, England (AP) Force India is set for a rebrand that strips the Formula One team of its association with the South Asian nation.
The decision comes just as team co-owner Vijay Mallya is fighting extradition from Britain to his native India on charges of money laundering, and bank demands that he pay back more than a billion dollars in loans to his now-defunct airline.
Mallya, though, insists taking India off the livery would not be an act of retaliation over his legal strife but due to the lack of Indian sponsors investing in the team.
''I've been charged with a whole variety of things but let that be kept to one side and let the legal process take its own course,'' Mallya said on Friday at the British Grand Prix. ''The potential removal of the word `India' from the team name is nothing to do with the events surrounding me ... we need to appeal to a more international audience.
''We need to cater to the needs of sponsors who have global businesses, and sponsoring Formula One isn't exactly cheap.''
Force India was established a decade ago after Mallya took over the Spyker team.
''It was the first time an Indian team showed up on a Formula One grid,'' Mallya said. ''It met the aspirations of millions of young Indians who never thought that would be possible.''
The strategy to attract sponsors included seeing Force India cars racing at a home race, but the Indian Grand Prix lasted only three editions from 2011 to 2013.
''Since we have consistently now improved and are a serious contender on the grid, it's time to broaden our horizons (to) attract more international sponsors and sadly there is no Indian Grand Prix anymore,'' Mallya said. ''Indian sponsors seem to be passionate about putting all of their money into cricket, and so we must appeal to a more international audience, and so the idea of changing the name of the team was mooted. No decision has been taken but we have listed a few options.''
Force India has never won a race but it is fourth out of 10 in the constructors' championship this season.
''We have always had a limited budget compared to the big teams,'' Mallya said. ''If we get more sponsors we might spend a little bit more money, but I wouldn't spent all of it. I would give some back to shareholders because I don't believe that money can necessarily ensure that I'm going to be at the front of the grid.
''There may be people who spend a lot of money and who are able to therefore develop a car that is more easily at the front of the grid than we can, but if somebody turned up and gave me a hundred million more and asked me, `Well, can you beat Mercedes?' I don't think I'm going to say, `Yes, I will.' It is how you spend your money that is more important.''
Mallya is not due in court again until Dec. 4 when a London judge plans a full hearing on his extradition to India. The tycoon, who moved to Britain in March 2016, was arrested here in April and has been free on conditional bail.
Mallya, who is famed for his flashy lifestyle and lavish parties attended by fashion models and Bollywood stars, denies the allegations of financial wrongdoing.
---
More racing news at www.racing.ap.org
Rob Harris is at www.twitter.com/RobHarris and www.facebook.com/RobHarrisReports
---
---