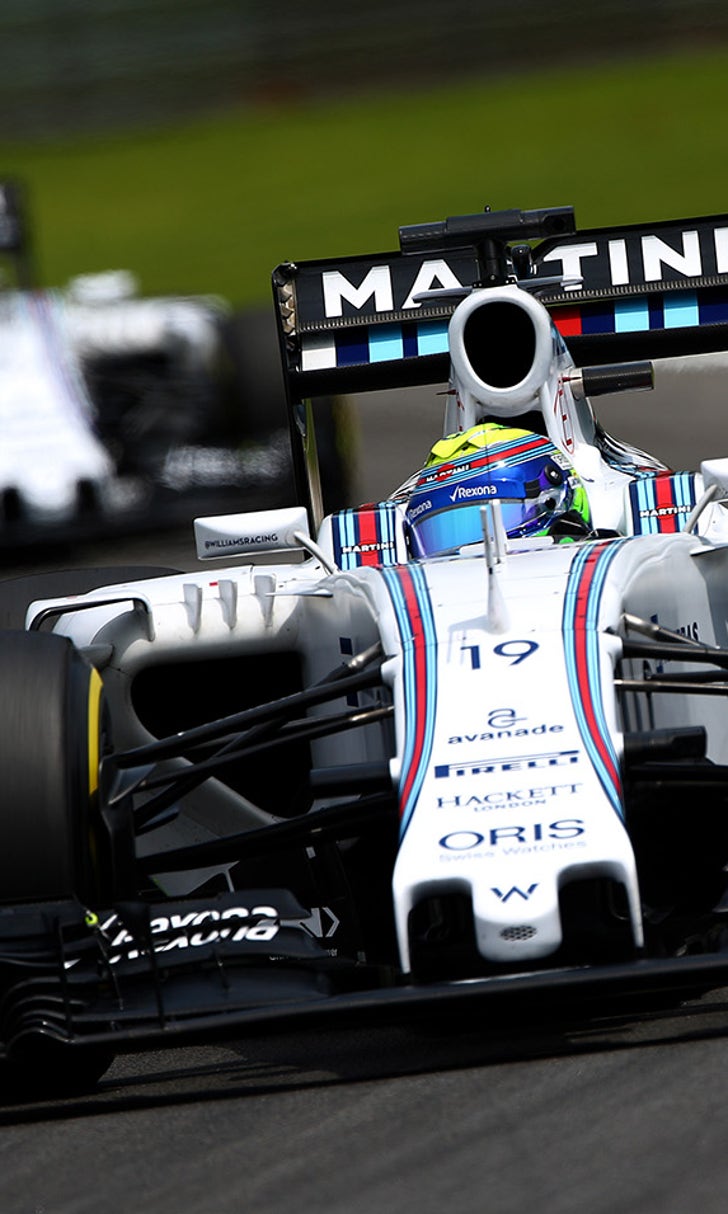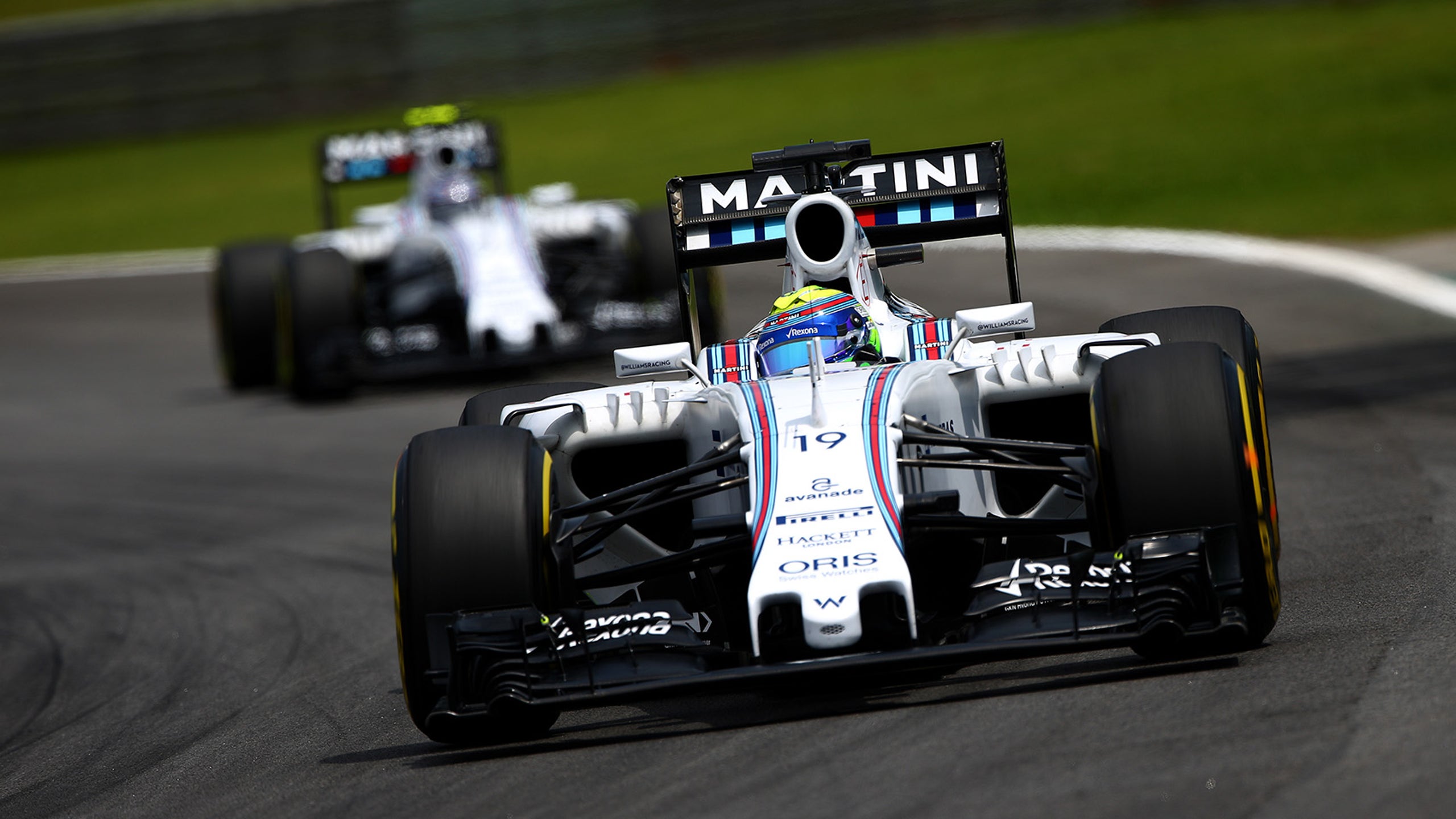 F1: Williams opts not to appeal Massa's exclusion from Brazilian GP
BY Adam Cooper • November 19, 2015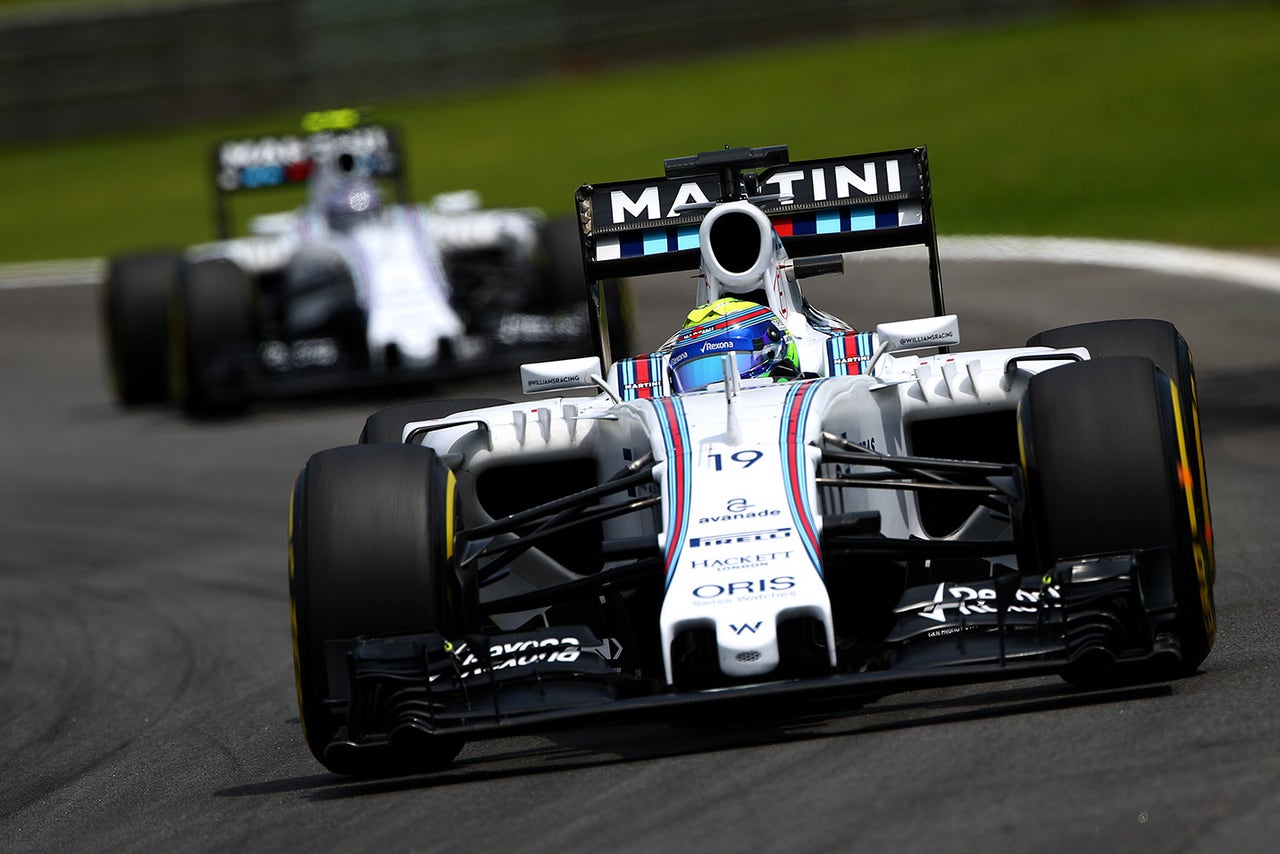 Williams F1 Team has decided not to appeal against the FIA's decision to exclude Felipe Massa from his eighth place the Brazilian Grand Prix for a tire temperature and pressure irregularity.
The team served notice to appeal on Sunday in Brazil and then had 96 hours to decide whether to go ahead. Although the team is convinced that it had not committed an offense and that it had the evidence to prove that, it has decided that it wasn't worth formally pursuing the matter, given that the lost points make no difference to the constructors' championship situation and there would be legal costs involved.
The FIA deemed the team was in breach of Article 12.5.1 of the FIA Formula One Technical regulations, Article 3.2. of the FIA Formula One Sporting Regulations and Article 12.1.1.i of the FIA International Sporting Code, after the right rear tire was reported to be at 137 degrees Celsius (278.6 degrees Fahrenheit), or 27 degrees above the maximum tread temperature.
However, the team had data that indicated the temperature had not gone above 107 degrees Celsius (224.6 degrees Fahrenheit).
"Following detailed consideration, the team has concluded that despite not agreeing with the exclusion and believing it has sufficient evidence with which to successfully contest the ruling, it will not formally appeal the decision as a hearing date is unlikely to be available until after the end of the season impacting a time when the team wishes to turn its attention to its 2016 campaign," Williams said in a statement.
"Given the financial climate of the sport, and the fact that the decision does not impact the team's Constructors' Championship position, it has been decided that this would be an unnecessary cost to endure."
---
---