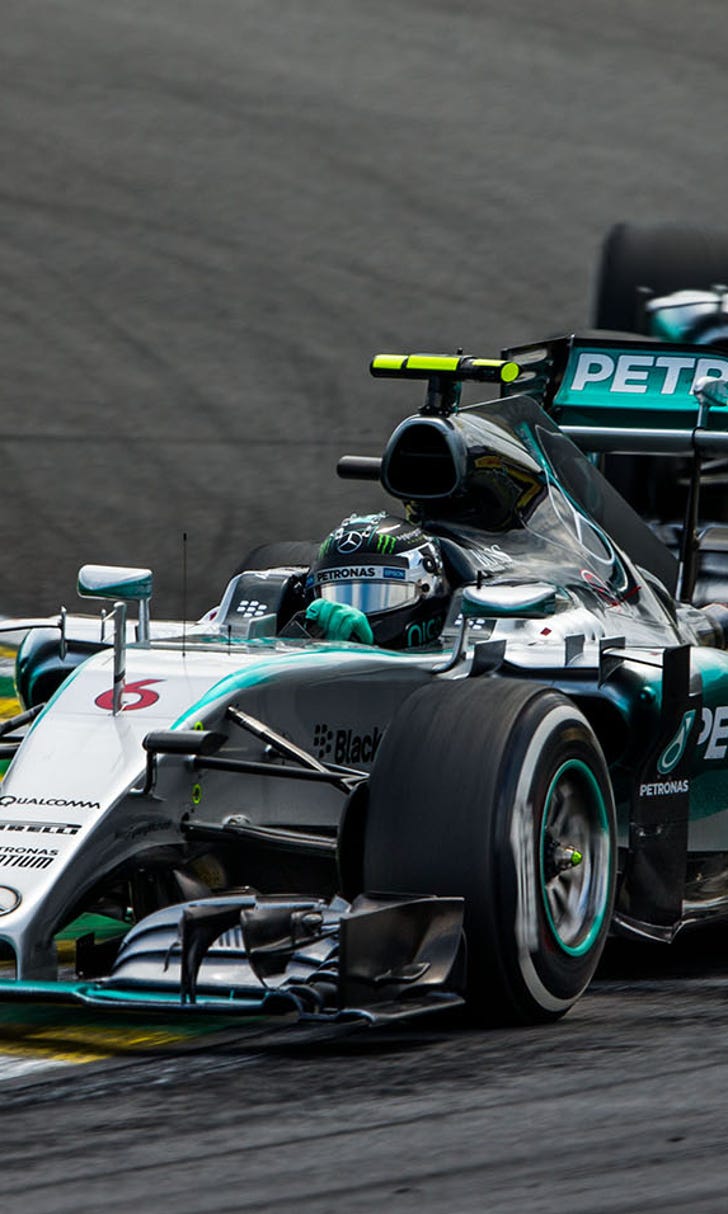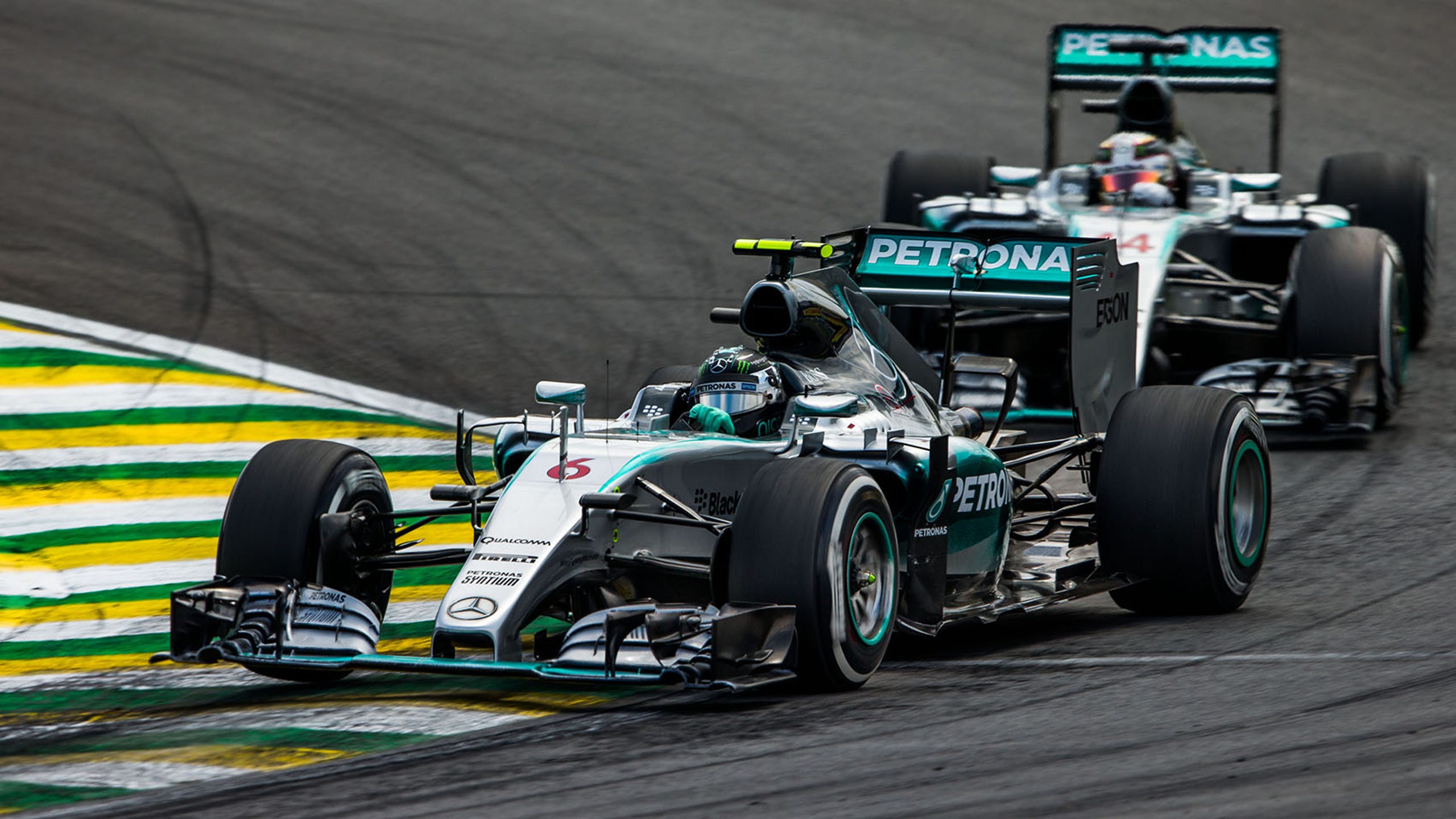 F1: No changes in Mercedes strategy rules despite Hamilton frustration
BY Adam Cooper • November 16, 2015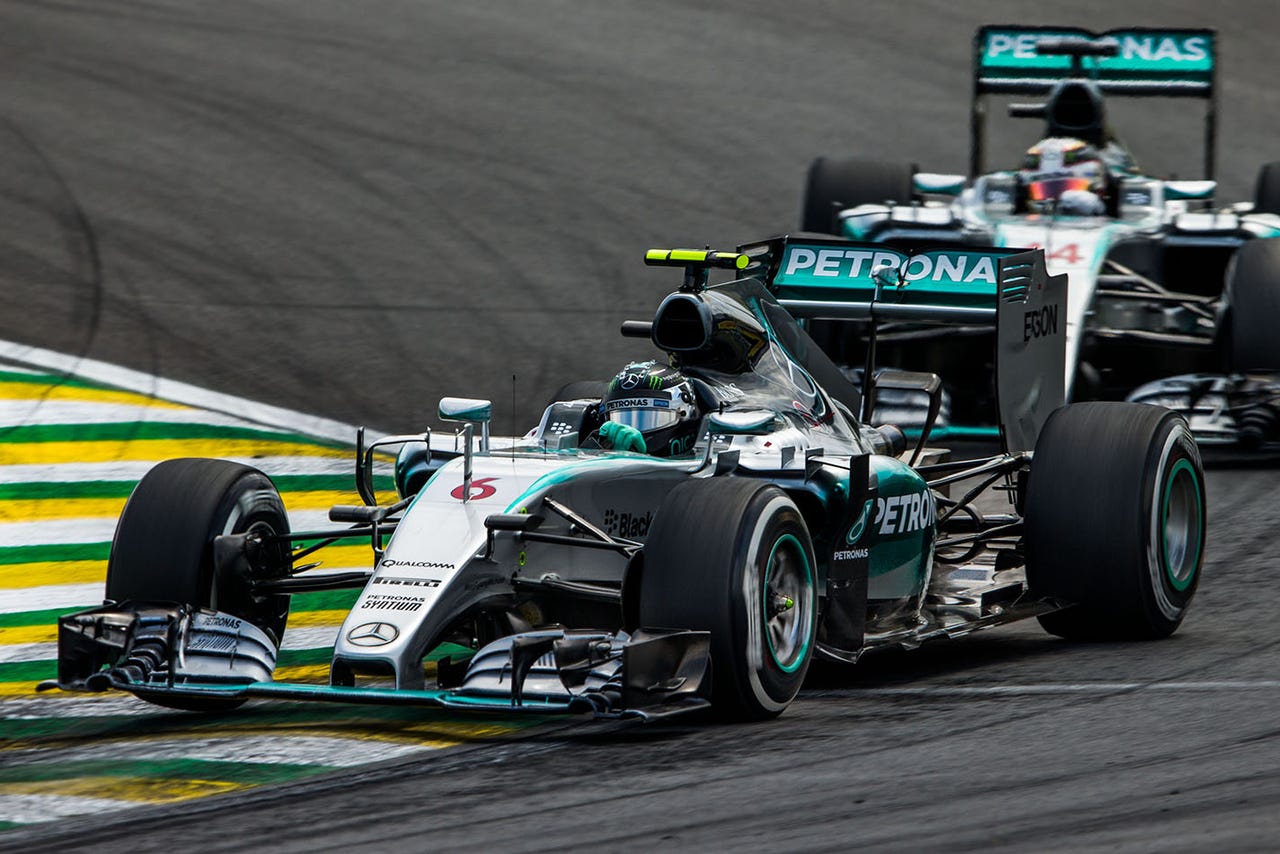 Mercedes came under fire in Brazil for its policy of keeping both drivers on the same strategies, something it has done since Nico Rosberg and Lewis Hamilton came together.
Although the team occasionally allows drivers to use different tires in different stints, in essence, they always have the same number of stops and usually within a lap or two of each other. The general idea is that no driver gains an accidental advantage over the other.
The downside is that when a driver wants to try something different in order to challenge his rival – as Hamilton called for in Brazil – it inevitably leads to some tension in the camp.
"Actually it wasn't easy at all," Mercedes boss Toto Wolff said. "For the reason, between the two of them it was getting intense, and that intensity of course, that transcends into the team and then making the right call between a two or a three-stop."
Hamilton wanted to go on a separate strategy from Rosberg because his tires were wearing at a faster rate.
"When stuck behind Nico, it was clear his [Hamilton's] tires would not last, and at that stage his race was compromised," Wolff said. "The whole situation changed into our favor when Ferrari clearly then changed to a three-stop, then we could change to a three-stop and from then on it was strategy wise, and team wise it was a cruise."
Wolff insists that the team won't change the way it works.
"We have had our principles with one strategy and one strategists since 2013, and it worked well for us," Wolff said. "We will not change that. In the car, you do not have the complete picture in the particular moment when his tires were going off and it was changing into a three-stop. That strategy would have been 10 seconds down and we would have risked P2 against Sebastian, so therefore it was out of the question."
Wolff also made an interesting comparison as to how intense situations can be for the team, given Hamilton and Rosberg are so elite.
"The driver in the car being emotional is understandable," Wolff said. "We hired guard dogs and we don't want to have any puppies – and we want them to be guard dogs. Sometimes it is a bit more intense but it is okay."
Wolff acknowledge that fans also might feel short-changed.
"As a fan, I can understand that absolutely," Wolff said. "But, there are various escalations. We could have done it like some teams have in the past of having a clear number one and a clear number two, and the number two wouldn't come close to the other one. So we have changed that, and sometimes it is difficult for us to manage letting the two fight each other. You can even say let's take it one step further and let the strategists play against each other, but this is not where we want to go to."
Wolff's biggest concern is keeping the team on the same level and working efficiently without turmoil.
"Controversy within the team is detrimental and we have kept the team together, not only the drivers, but the traveling team in Brackley and Brixworth as well, because the team comes first," Wolff said. "From a fan standpoint, I can understand. From a team standpoint, I will give a boring answer that we are not going to change it."
---
---