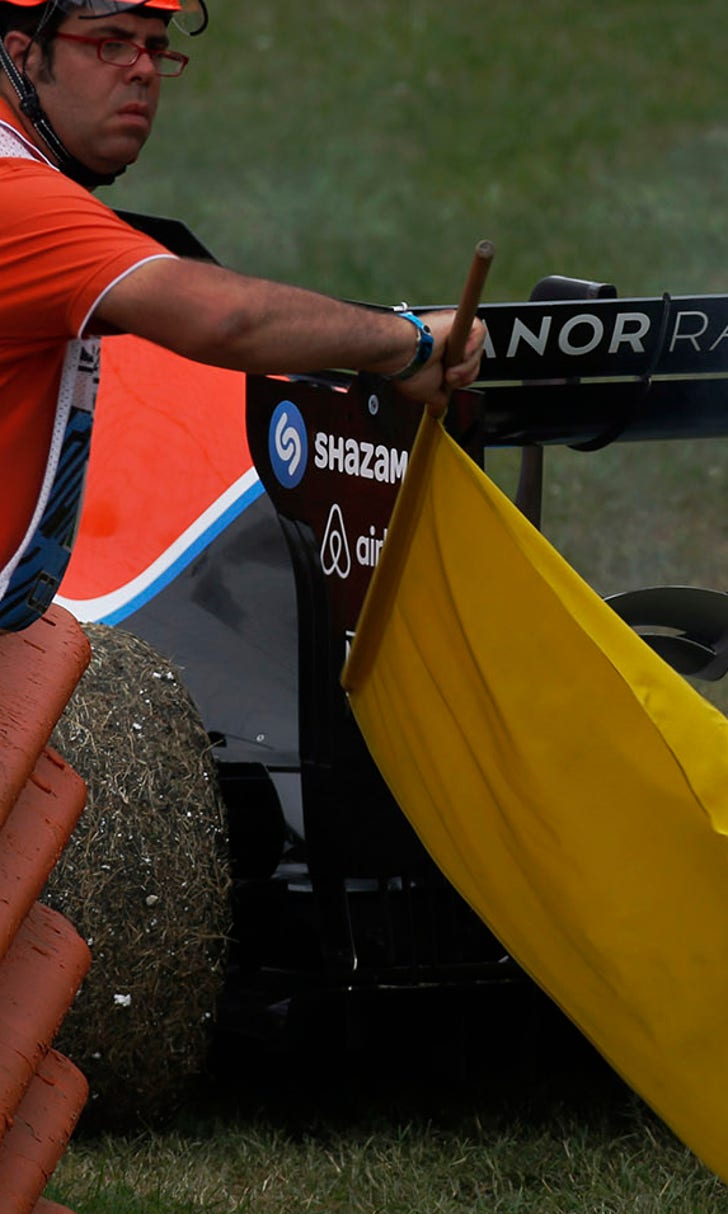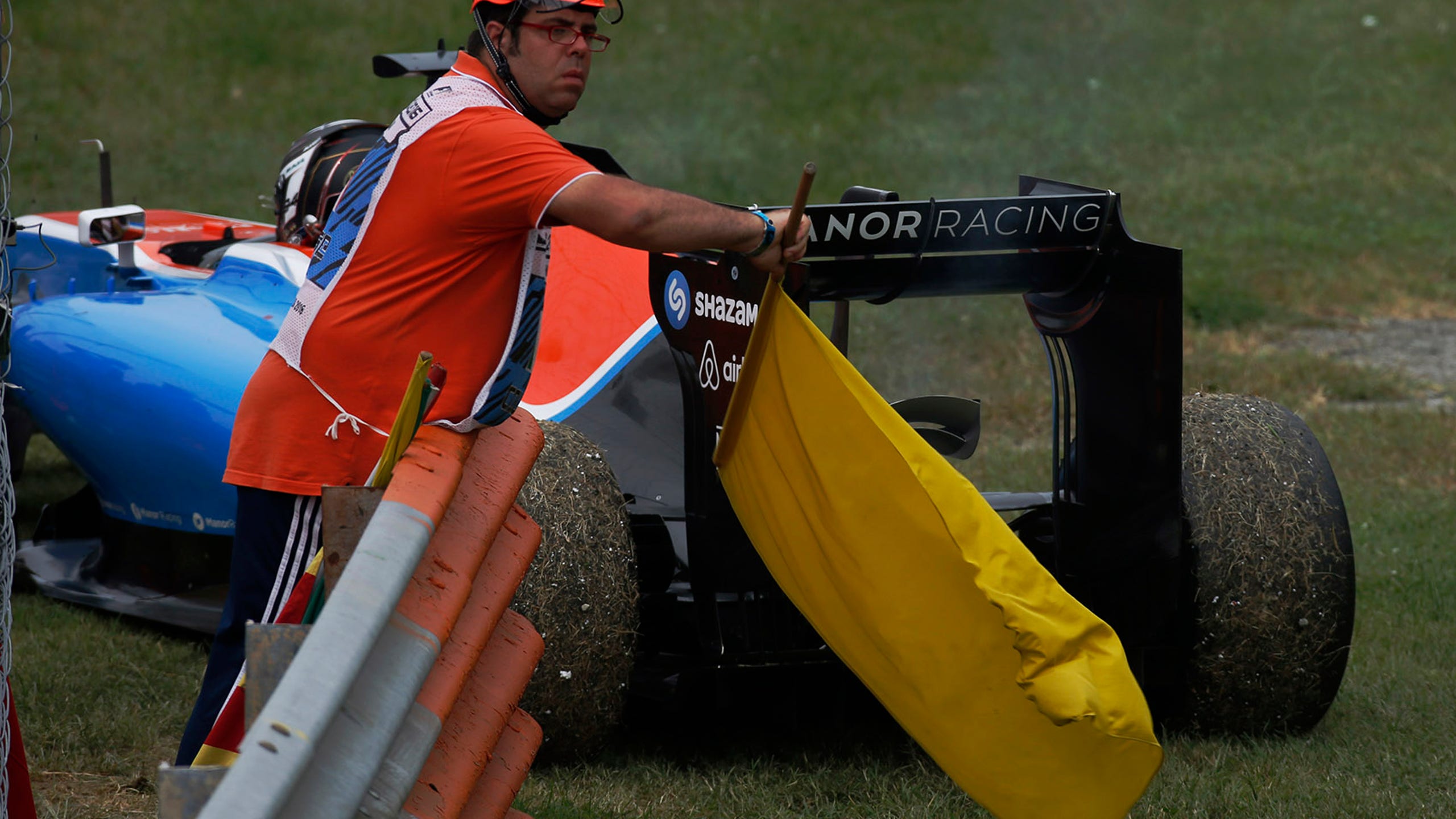 Double-waved yellow flag rules tightened up in F1
BY foxsports • October 1, 2016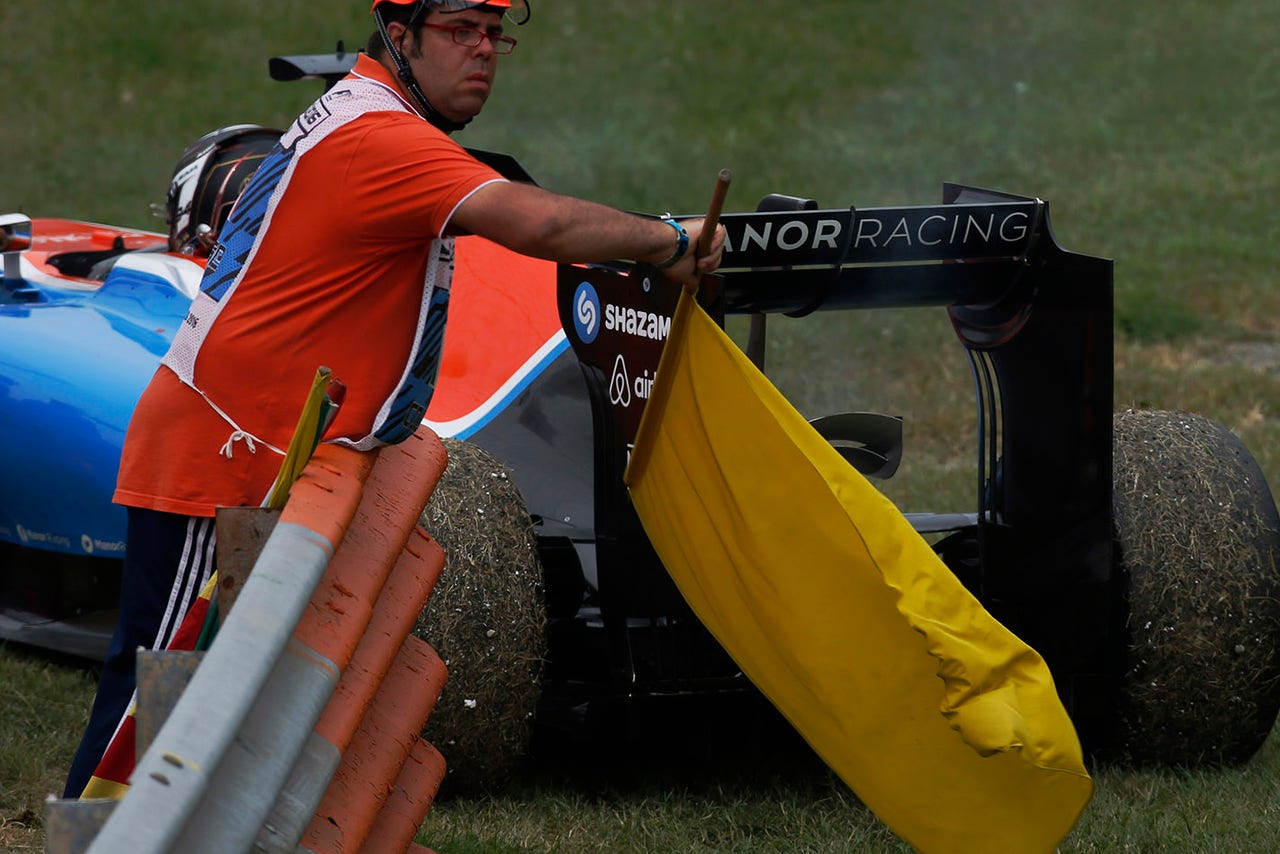 The F1 drivers are behind a change to the doubled-waved yellow flag rules that has been introduced by the FIA in Malaysia.
The matter was raised in the drivers' meeting on Friday by Sergio Perez, who was frustrated to receive a grid penalty in Singapore for failing to slow sufficiently under double waved yellows, after Nico Rosberg had escaped punishment for a similar offence in Hungary.
Previously, drivers had to be seen to slow down when faced with double yellows in practice and qualifying, with data proving that they lifted.
Under Saturday's ruling, they are now expected to back off completely, and they are not allowed to continue and set a "meaningful lap time."
The FIA's Charlie Whiting had previously suggested that the track could be neutralized under double-waved yellows so that nobody out on track could set a time, but that would impact drivers who had already passed the yellow zone.
"Obviously we went to the Stewards in Singapore," said Force India sporting director Andy Stevenson. "And in our defense we pointed out that Rosberg had committed a similar offence, if not worse, in Hungary, and there was no penalty applied.
"However the stewards felt that what Checo did was worse, even though we proved that he did slow down earlier, he did brake earlier, he did change down a gear, and was out of the throttle, and lost four-tenths. They didn't feel that was enough.
"At the drivers meeting yesterday Checo raised it with Charlie. He said he was confused as to where the level is, and he felt that if what he did wasn't enough, then with a double waved yellow there should be no argument, you basically give up that lap."
After some debate, all the drivers supported the new interpretation: "There was a lot of chat between the drivers and Charlie, and all the drivers felt that it was far too much of a grey area. Every driver bar none was in favor.
"The main reason was for safety. What has happened over the years is that people were getting away with more and more, and drivers found themselves trying to slow down so as not to get a penalty, but still not lose too much time. If we take that away from the drivers – basically if you go quicker you are going to be in trouble anyway – they don't have to think about it more."
---
---