NASCAR Cup Series
NASCAR Cup Series
Dillon gaining confidence after career-best finish
Published
Aug. 19, 2015 6:02 p.m. ET

BROOKLYN, Mich. (AP) For one brief stretch during the second half the NASCAR Sprint Cup race in Michigan, there was a legitimate battle for the lead.
With 59 laps remaining, Austin Dillon beat Matt Kenseth to the lead on a restart, but his advantage lasted only about 20 seconds before Kenseth was able to pass him on the outside. Then Dillon tried a couple times to move in front on the inside, but Kenseth was able to hold on. Around the track they went, Dillon driving close to the back of Kenseth's car, but unable to go all the way around.
''Those few laps there, I was having a blast sliding back and forth for the lead with him,'' Dillon said. ''I wish we could have done that for about 20 more.''
Dillon eventually finished fourth Sunday, but in a race dominated by Kenseth, Dillon was arguably the only other driver to make a major impression. After going to the back of the field because of an engine change, he worked his way into contention and led for 19 laps in the 200-lap, 400-mile race Sunday. It was an encouraging performance for the 25-year-old Dillon, the best finish of his 72-start career.
''It takes a little while once you start having fast cars and running up front, to learn how to race with these guys,'' Dillon said. ''I feel like I learned a lot. Matt took me to school a few times up front when I was slicing with him, and I'll take that in the notebook and see if I can't learn from it the next time.''
Dillon won titles in NASCAR's Truck Series in 2011 and what was then called the Nationwide Series in 2013. Last year, he became the first driver to race in the No. 3 car on the Sprint Cup circuit since Dale Earnhardt's death in the 2001 Daytona 500.
Dillon won the pole for the Daytona 500 last season and finished fifth at Daytona in another race there in July, but that was his only top-five finish until Sunday.
This past June, Dillon teamed up with a new crew chief in Slugger Labbe, part of organizational changes at Richard Childress Racing. Since then, he has finished in the top 10 three times. He's 20th in the standings.
''We switched crew chiefs. That was pretty big, and I've just been really focused,'' said Dillon, who is Childress' grandson. ''Life has been good lately, and just trying to do everything I can on my part to do my job, and everybody on the team has kind of taken up that same mentality, and we feel like we have cars capable of winning.''
Dillon credited Labbe with helping him get out of last weekend's jam. He qualified fourth Friday, but that became moot when an engine switch sent him to the back of the field.
''Slugger did a great job making that call at the beginning. We were saving fuel like crazy, trying to get our track position back, and it worked out,'' Dillon said. ''The caution fell perfect and then we had a fast car. We just got a little too tight and lost a little track position at the end, and then we fought our way up. But it was just a good career day and hopefully we can build on this.''
With three races remaining until the Chase for the Sprint Cup, Dillon is still lagging a bit behind in the points race, but a victory would put him in the field. That's easier said than done for a driver who has never won a Cup race, but the trend for Dillon right now is certainly a positive one.
''We're showing some speed that's solid for us the last couple weeks to be able to compete if we were in the Chase,'' Dillon said. ''That's nice to know. For me, I just wish we could have started this just a little bit earlier.''
---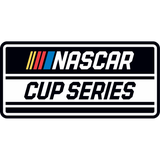 Get more from NASCAR Cup Series
Follow your favorites to get information about games, news and more
---