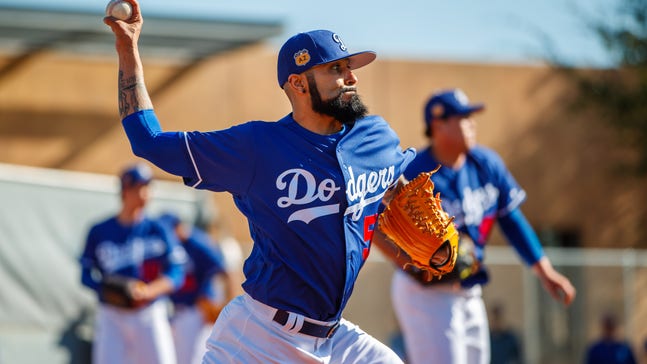 Sergio Romo finds himself at home in Dodgers blue
Published
Feb. 21, 2017 8:27 a.m. ET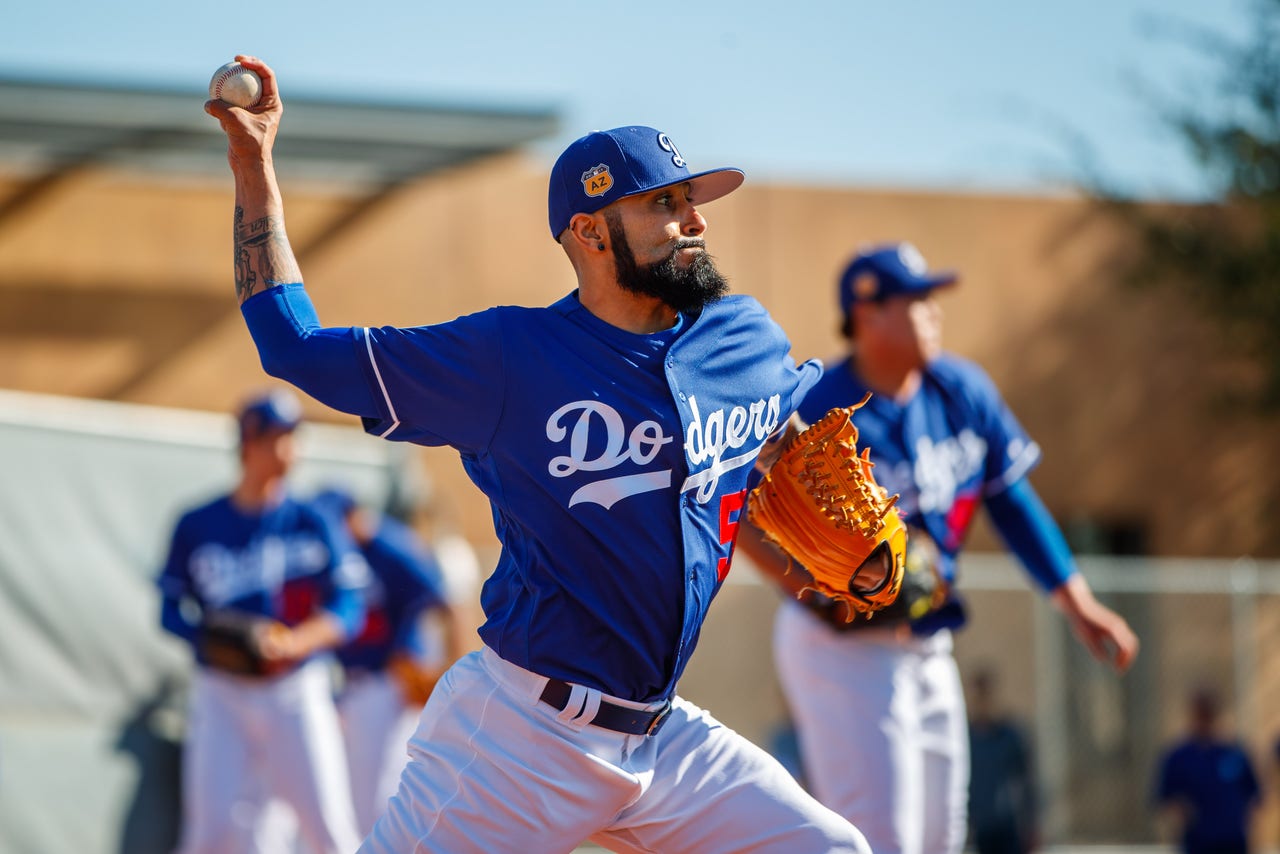 Mark J. Rebilas-USA TODAY Sports
GLENDALE, Az. -- Sergio Romo remembers a game early in his career when 30 of his friends and relatives showed up in the Giants' family section wearing Dodgers gear.

Giants manager Bruce Bochy called Romo into his office the next day and admonished him, half-jokingly.

"Just a little word of advice," Bochy said. "That's not going to fly."

"I've got it," Romo replied. "I'll let them know."

Romo, who turns 34 on March 4, spent nine seasons with the Giants, winning three World Series titles, before recently signing a one-year, $3 million free-agent contract with the Dodgers.

No longer must the Dodgers fans in his family worry about conflicting loyalties; Romo happily told them, "That box of Dodgers stuff, you can take it out of the closet now."

All lighthearted fun, but as often is the case with Romo, all is not as breezy as he makes it appear.

He revealed Monday, without prompting, emotional struggles that he dealt with in 2014 and early '15, and spoke passionately about his life coming full circle now that he is with the Dodgers, his favorite team growing up.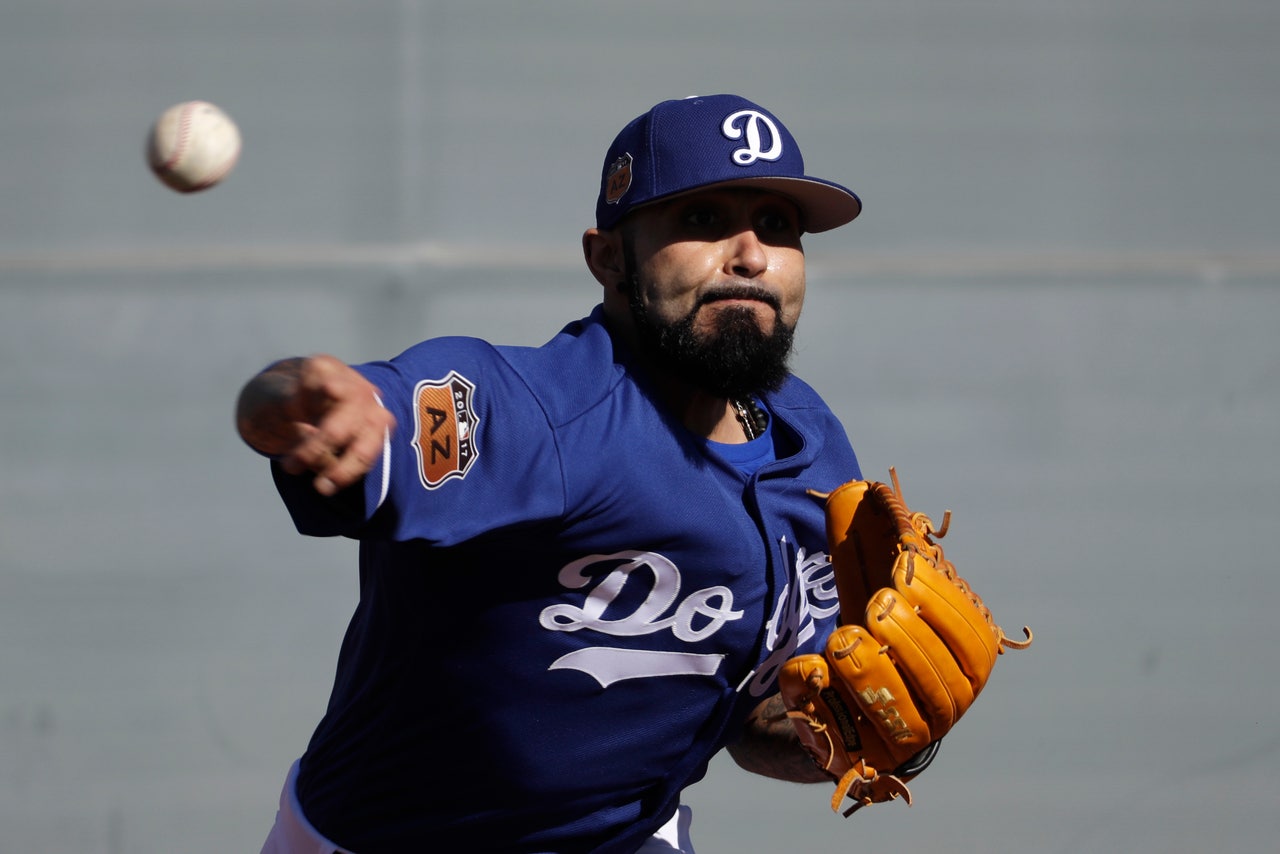 His decision to sign with the Dodgers was a bow to his late grandfather, Evaristo Romo, a Dodgers fan who mock-protested when the Giants drafted Sergio in the 28th round of the 2005 draft, then told him, "Just be happy. This is your way to get your foot in the door."

"If there is someone who wanted to see me in this jersey, it was him," Romo said. "I thought of him a lot."

Romo, by rejecting a higher offer from the Rays, also demonstrated his renewed dedication to his family in Brawley, Ca., a city 125 miles east of San Diego and 20 miles north of the Mexican border that had a population of 24,953 in 2010, according to the U.S. Census.

He lost three grandparents in a span of three months last season -- his father's parents, Evaristo and Francisca; and his mother's father, Raul Necochea.

Romo attended the services for each; he was on the disabled list from April 15 to July 4 with a flexor strain in his right forearm, giving him greater flexibility to travel. But ideally, he said, he would have spent more time at home with his parents, Frank and Leticia, and other relatives.

"I wanted to be nearer to my family. If certain things happen again, I'll be a little bit closer," Romo said. "I wasn't too far away being in San Francisco. But it felt like a really long distance."

Romo said that all three grandparents told him to keep the family together, that he was the glue, the strongest one. But during a turbulent period in his life that began about a year after his divorce in January 2013, Romo described himself as "drowning."

He suffered through an identity crisis, saying that off the field, he got caught up in a fast baseball lifestyle.

"I've always been proud of the person I was -– nitty-gritty, always finding a way to fight and battle for what I believe in, for who I wanted to be," said Romo, who is a father of three. "For the first time in my life, I was a little lost.

"I had a lot of family issues, a lot of things off the field where I became a little bit distant with my family. I didn't lose relationships, but relationships were definitely hurt in that stage of my life.

"It's not now that I'm trying to repair those relationships. It's just trying to build on what's left and what's there, try to get back to being that everyday, happy guy that I was, not only in moments, only in spurts. Consistency is what I most respect in life."

Fans mostly saw the happy guy, the guy who for a time caught every first pitch at AT&T Park, photo-bombed teammates, was the life of the Giants' party. None will ever forget the surprising fastball from Romo, a slider specialist, that caught the Tigers' Miguel Cabrera looking for the final strike of the 2012 World Series.

https://www.youtube.com/watch?v=Zjtoh8hlZEU

 

But that moment -- and the subsequent departure of Giants closer Brian Wilson for the Dodgers  -- marked a turning point for Romo.

To hear him tell it, he went from being Robin, the trusty sidekick, to Batman, the featured attraction and Giants closer, after Wilson left as a free agent.

Life, Romo said, started going, "really, really fast."

Wilson had provided an example of how to handle the spotlight. Rudy Seanez and Sid Monge, two former major-league pitchers from Brawley, also gave him advice. But Romo, without getting into specifics, said, "You've got to live it for yourself, see what it's going to do to you, how it makes you feel."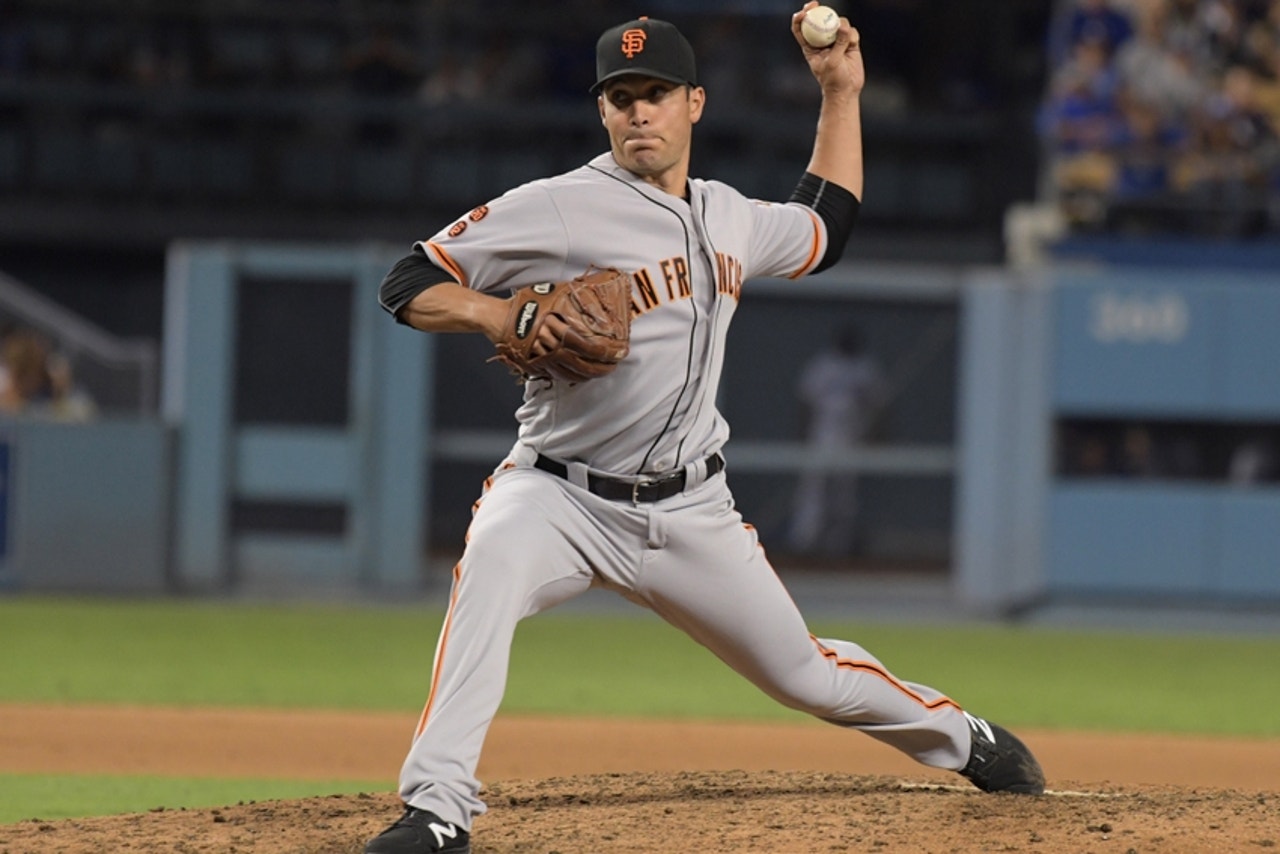 He admits it now -– he needed to mature. And his teammates, recently retired reliever Javier Lopez in particular, became his saving grace.

"He literally 'big-brothered' me," Romo said of Lopez. "I can't really express the gratitude I have for that man, the respect I have for that man."

Romo also cited relievers Jeremy Affeldt and Santiago Casilla as inspirations, saying each was a "man of God." He said he drew strength as well from right fielder Hunter Pence's relentlessly upbeat outlook and catcher Buster Posey's straightforward manner.

"They talked to me, talked about the bigger picture, talked about respecting myself first," Romo said. "I started praying more, asking for guidance. I built up that self-confidence. I never showed (a lack of) it when I played. But the only time I felt big and strong was when I was on the mound. I went through a lot of ups and downs off the field. It's easy to lose yourself in this life, it really is."

Romo said that at one point he saw a therapist referred by the Giants. But he seemingly leaned heavier on Lopez, noting that his fellow reliever studied psychology at the University of Virginia.

To which Lopez replied, chuckling, "I got my degree in psychology. That doesn't make me a practicing psychologist."

In Lopez's view, Romo just needed to talk.

"I just tried to be a sounding board more than anything," he said. "I just offered some advice, some ways to approach life and let him kind of decide on those things. That's what he needed more than anything in that moment, someone to listen to him."

Lopez said that Romo would seek "temporary relief" by going out after games, "trying to do things that would make you happy in the moment." But in the end, "he was always searching for an answer as to what was going on in his life."

That search might never conclude -- as Lopez put it, "he has so many things going on in that brain of his." But now that Romo is with the Dodgers, perhaps he finally will find peace.

His grandfather, Evaristo, was buried with Romo's original Giants cap and 2010 World Series jersey, but the Dodgers always were his team. Romo recalls the section where he would sit with father at Dodger Stadium as a boy and watching players such as Raul Mondesi, Todd Hollandsworth, Eric Karros and Darren Dreifort.

It's funny –- Romo said he never wore a Dodgers jersey as a kid, parading around instead in the uniform of his own team at the time, all the way through high school. So, when he pulled on a Dodgers jersey for his first workout of spring training, it was a moving experience.

All this time, he was trying to find himself.

"And here I am, finding myself in Dodger blue," Romo said, smiling. "Go figure."





---
---