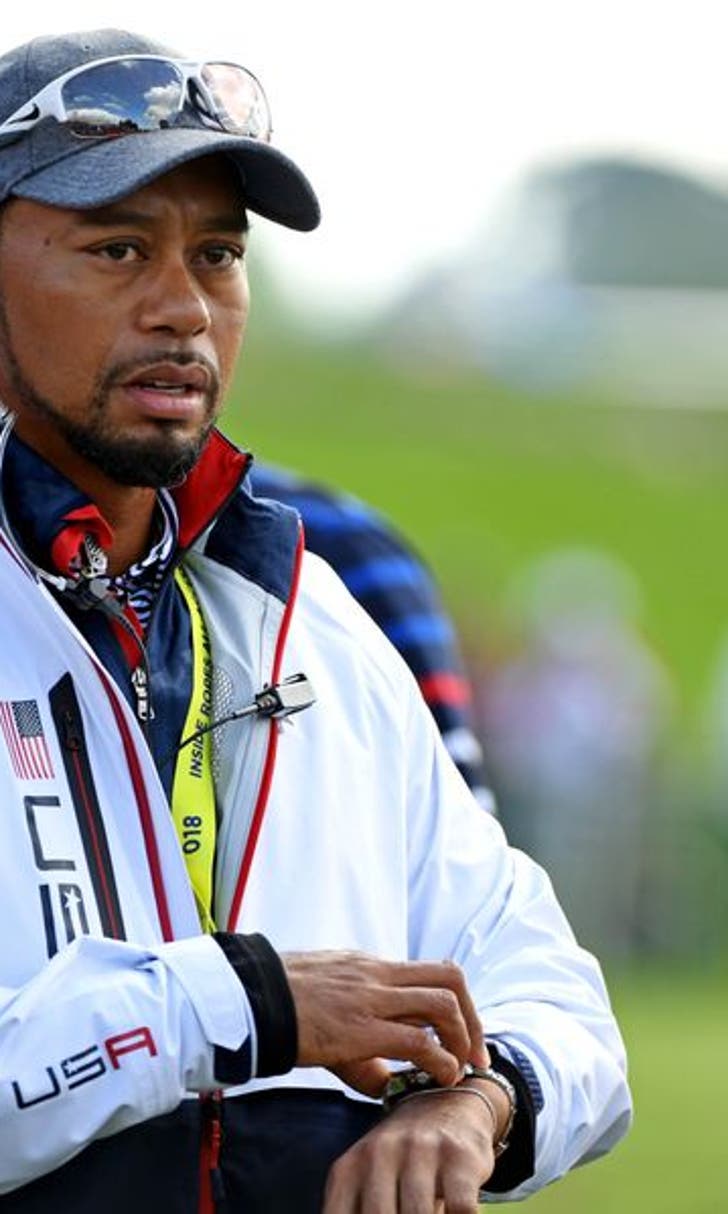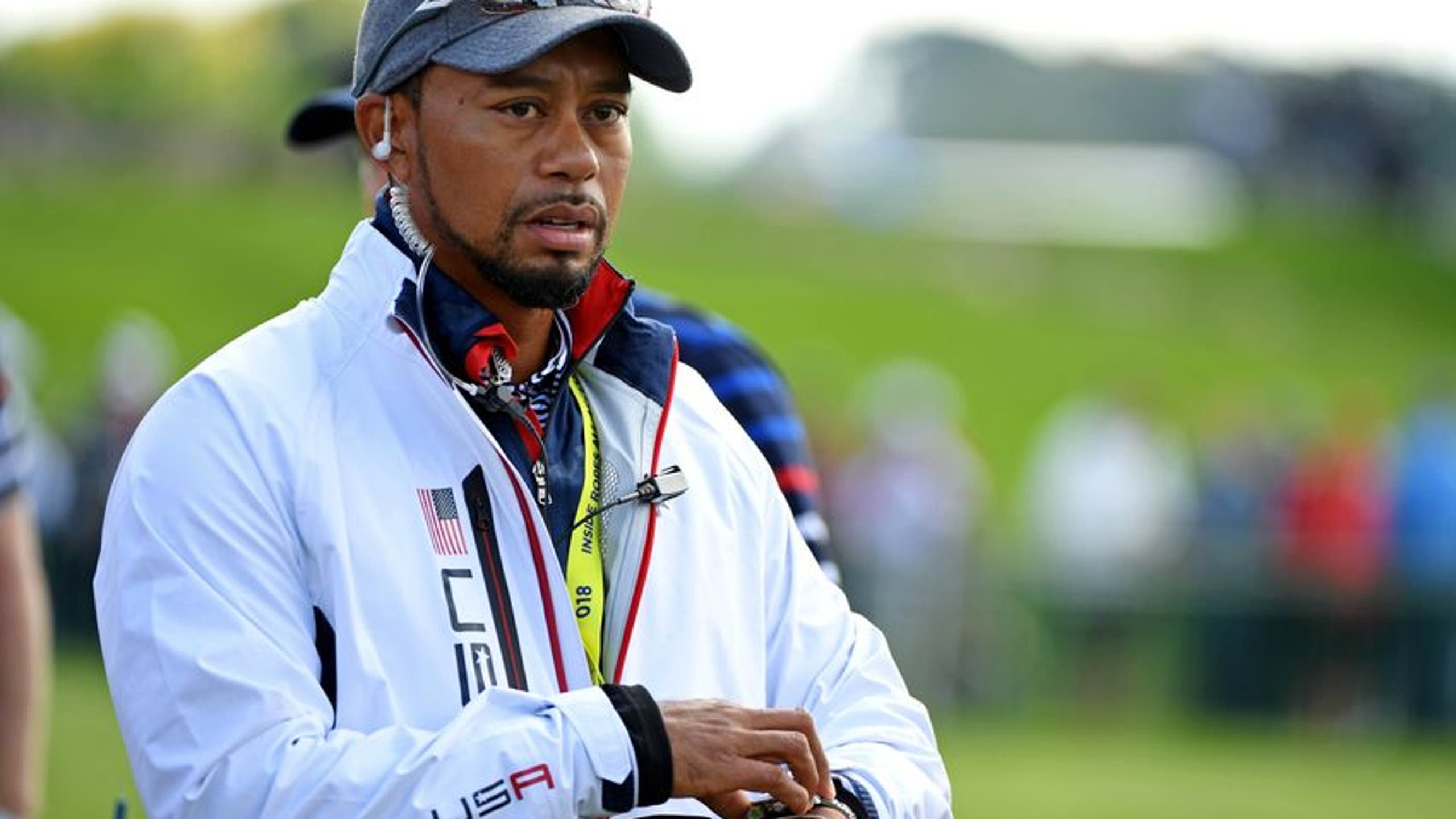 Why Tiger Woods' new Chicago design is a good thing
BY Fansided and Colin Mieczkowski/FanSided via Pro Golf Now • January 14, 2017
The Chicago area features some of the country's finest golf courses. However, could Tiger Woods' new course in the inner city help start a new youth movement in city golf?
Just a couple of days ago, we learned that Tiger Woods was planning on designing a golf course on the south side of Chicago. The Chicago Tribune broke the story that Woods and NBC/Golf Channel analyst Mark Rolfing were in talks for the project.
The course that's of subject is the Jackson Park Golf Course, which is part of the Chicago Park District Golf network of tracks. The course is 18-holes as opposed to Sydney R. Marovitz, arguably the most popular course in the CPD which is a nine hole track.
Chicago mayor, Rahm Emmanuel approved the project and formed the Chicago Parks Golf Alliance (sounds almost like a super hero group). The purpose of the CPGA is to grow youth involvement in the sport of golf, and to help raise money for the Jackson Park project.
Now, that sounds pretty cool. Anything to get younger audiences involved is a good thing. I'm not throwing out the old, desperate narrative of "golf is dying, we need more youth" because it's good for any sport to accomplish this.
Getting more kids playing should be the number one goal for any ambassador of sport. Whether it's basketball, baseball or golf, every game can use a youth movement. So this is one of the good things to come out of this.
Another great thing about the CPD is that, according to their website, kids (17-and-under) can play most of the courses for free, including Jackson Park. Young golfers can tee it up at the historic Jackson Park for free Monday-Friday before 8am and after 3pm while they can enjoy a round on the weekend after 2pm.
The plan is restore Jackson Park Golf Course into a championship caliber track, while the South Shore course may be turned into a par-3 design. The par-3 course specifically could be a major draw for folks looking for a new recreational activity on the south side of Chicago.
Better yet, the Jackson Park transformation could very likely give the PGA Tour a course capable of hosting an event there. This will give golf some unique exposure, as it can be tough hosting tournaments in cities due to heavy traffic and other regulations.
This gives people in a huge city like Chicago, the chance to experience PGA Tour golf live in person. As we know, a lot of us get hooked on something after we watch it on TV, or see it live.
Living in the Chicago area myself, I remember a campaign that the Chicago Bulls ran in 2009-2010 during the era of the "Baby Bulls" (a reference to the many young players). The motto was simple: "Love it LIVE!".
This saying told us that, although we can still love the game from home, seeing it in person just brings the experience to life. At a golf tournament, you get a chance to listen to the sounds, see the golf course in all its beauty, and have the opportunity to get some autographs from some great players.
It's just like the Masters. We see it on the tube, and Augusta National always takes our breath away.
But, those who have attended the Masters, soon learn that being there is a truly one-of-a-kind experience. Although Jackson Park is no Augusta, for new timers at a professional golf tournament, it can leave a lasting impression.
Hopefully, with a major name such as Tiger Woods putting his stamp on the project, it will appeal to most of the area, and it's youngsters. According to Golf.com however, President Barack Obama was the one who encouraged Woods to lead the restoration of the course.
Although it took a little "pushing", hopefully this will open Woods' eyes more, to try to bring more golf into inner cities, so that people can experience the game. Too often we see golf course design companies ignore the city areas, to focus on a more snooty country club environment.
This has to change, and with guys like Woods and Obama putting their hand on this, it may inspire other design groups to build more in the cities. More specifically, some par-3 courses because they take less time to play and require less money.
Basketball is such a huge hit for a reason; there are basketball courts in a lot more locations than golf courses. Now, courts are smaller, but, as mentioned, designing par-3 courses would be the best route to go as it takes less time to build and saves money for the company involved.
Woods' himself was even quoted as saying, "where are the kids" according to the Tribune report. Rolfing stated that Woods said this "10 times".
Since Woods seemed to be unaware of the absence of kids playing golf on the south side of Chicago, hopefully this can be a learning experience for him and others. Hopefully full-time designers and player-architects can come to the realization that golf can and should be played anywhere, even in the city.
One of my hopes also is that the price to play doesn't change, or doesn't rise too high, because the last thing you want to do is kill good vibes with bad prices. According to Jackson Park's superintendent, Michael Kelly via the piece, he hopes to keep greens fees "below $50" which is a good thing.
However, I hope that means below $45 at least. Anywhere between $10 and $25 is a win in my book. People must understand that the south side of Chicago is not a wealthy suburb so the cheaper it is to play the course, the better it is for potential future players.
And having a price such as $25 won't hurt the pockets of players and it shouldn't wreck the course's revenue gain. But, if you want more people to play, then the fees have to be affordable and I think Mr. Kelly is steering the money boat in the right direction.
If the goal is to have greens fees prices below $50, then the potential price for the South Shore course will be even cheaper which is terrific. Playing the South Shore track should also have shaved prices compared to Jackson Park, considering it's a nine-hole design.
Bringing a PGA Tour event to the area will absolutely give Jackson Park an extra boost. People from all over the city, suburbs, and within the south side itself, can all join together to play a fun around of golf at a PGA Tour venue at a healthy price.
And that folks, is how you rip off the shackles of the "snooty and exclusive". The new design is expected be ready by 2020.
If you're a Chicagoan, are you excited about the new courses that Tiger Woods will have his hand in? What if you're a travelling golfer, will this cause you to make more frequent trips to the Windy City for your golf outings? What does this mean for the growth of the already popular golf state of Illinois?
Tell us about it in the comments section or you can let me know personally on Twitter @ChiGolfRadio. Also, be sure to keep it here for more golf course news.
More from Pro Golf Now
This article originally appeared on
---
---