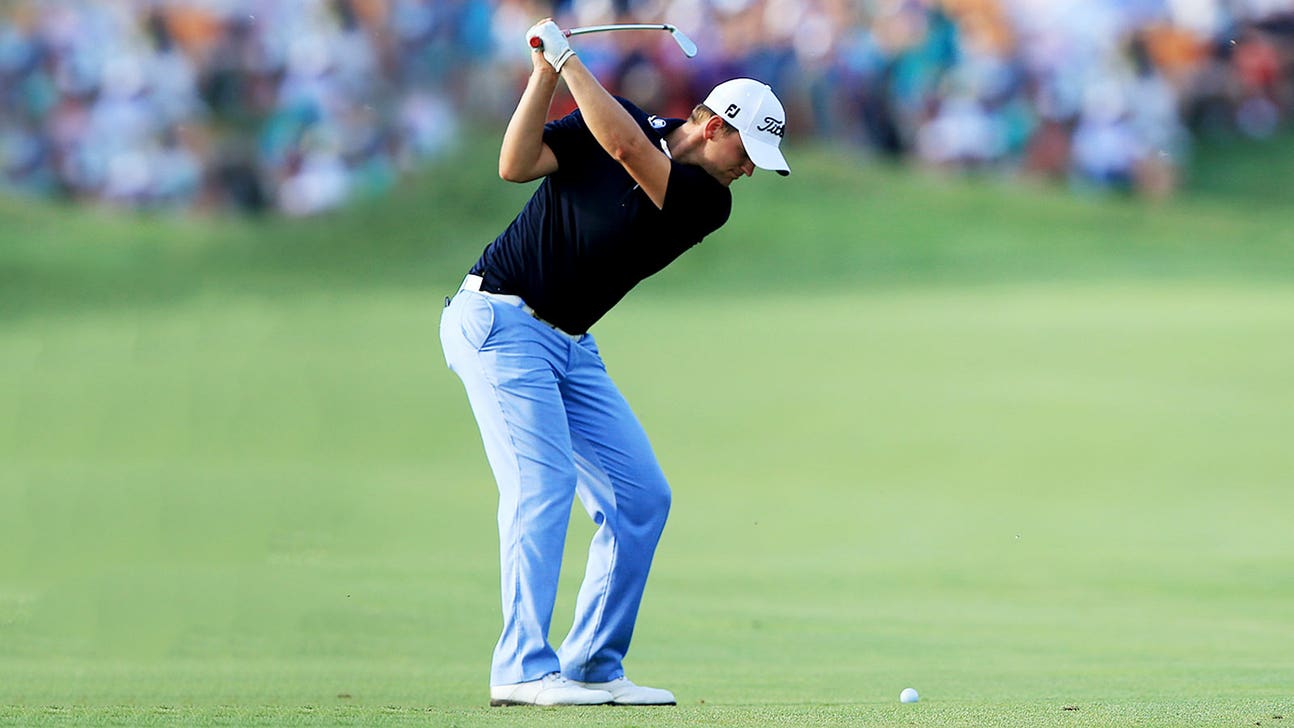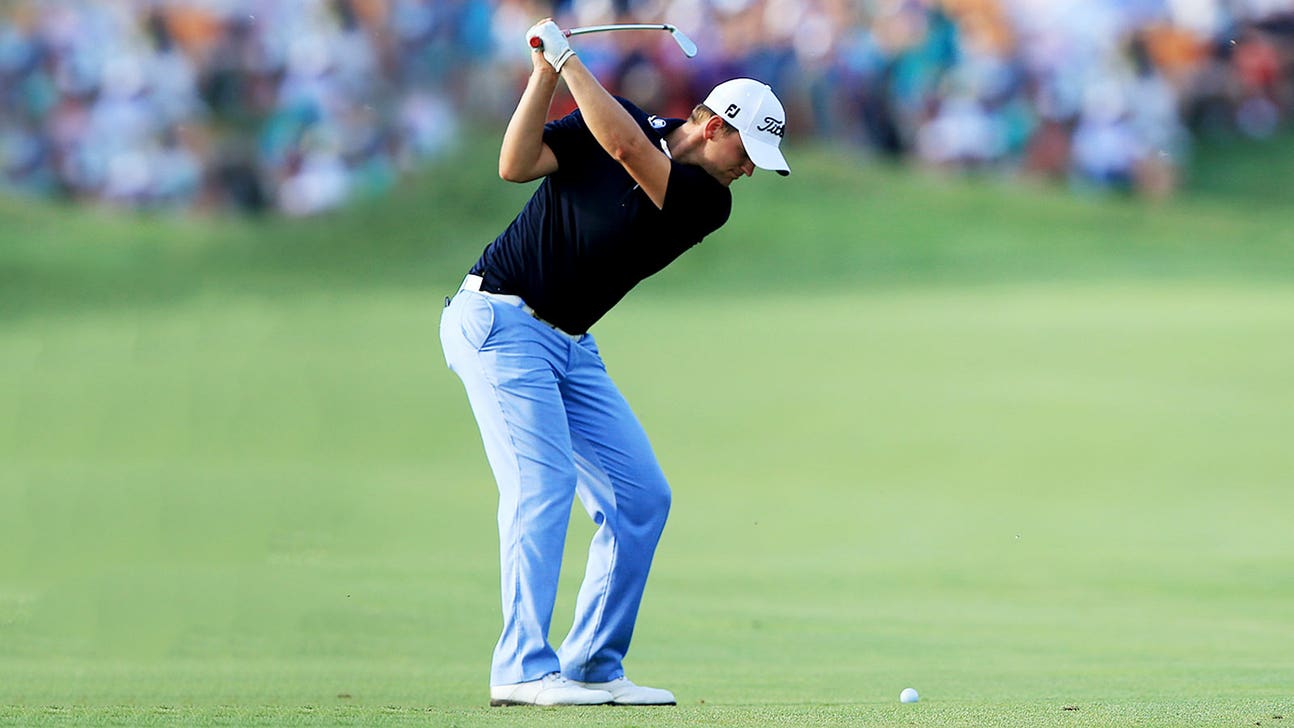 PGA Championship: Austria's Wiesberger a surprise among leaders
Published
Aug. 9, 2014 8:46 p.m. ET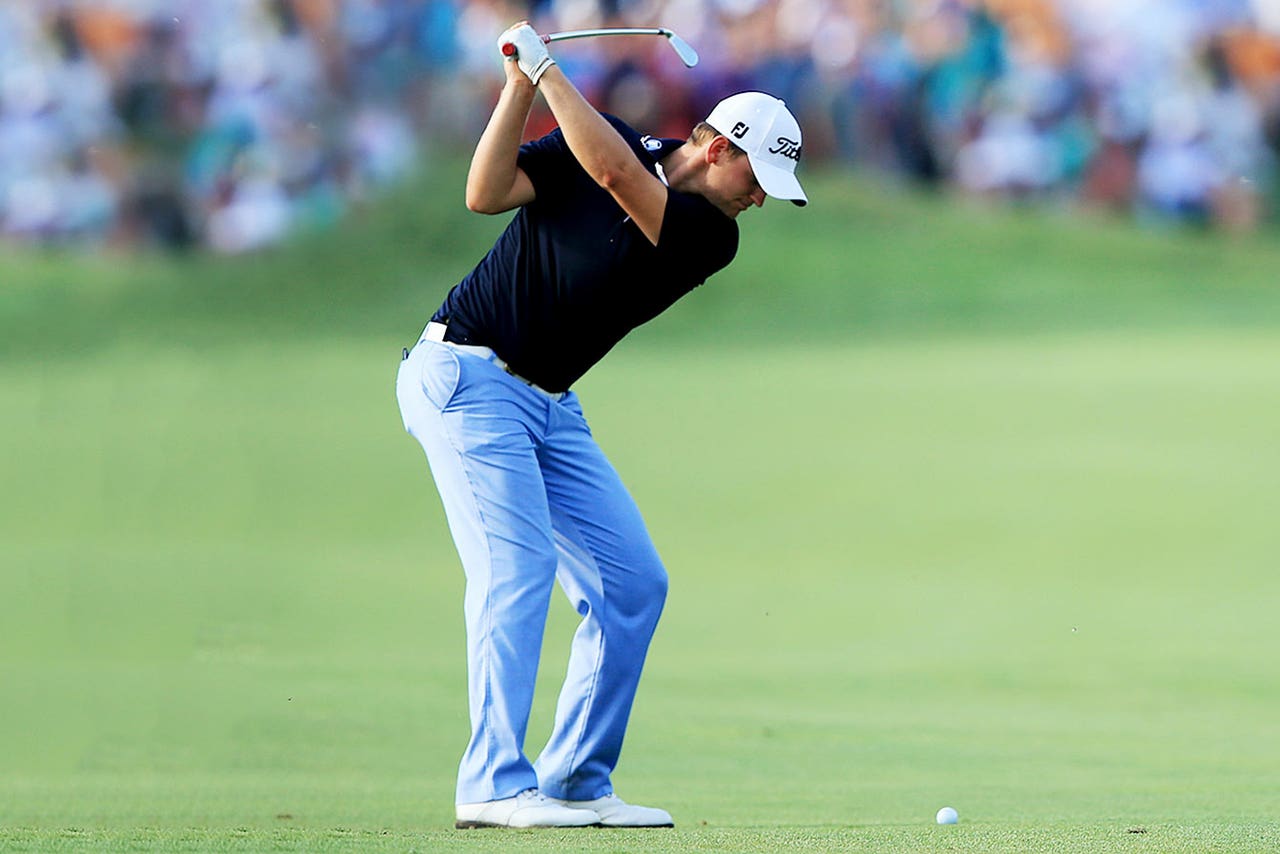 Most Americans will see his name near the top of the leaderboard - Bernd Wiesberger - and wonder whether they've stumbled onto a ski race.
Try the PGA Championship.
''Well, yeah, we're not too many Austrians out on tour,'' the 28-year-old European Tour member said.
Wiesberger, it turns out, is an accomplished skier. But at the moment, he'd like to be better known for his golf. After following up back-back-to-back 68s with a 65 in the third round to reach 12 under, Wiesberger will get the chance when he goes off in the final pairing Sunday with leader Rory McIlroy in the season's final major.
''I've not been in contention in a major championship, so I don't know how it's going to turn out,'' he said. ''I'm just trying to enjoy as I did today. I was in a great situation going into the round this afternoon and I felt quite calm.
''I'm friends with Rory and I'm sure it's going to be a nice situation out there tomorrow again,'' he added. ''Hopefully do the things well that I did today. Yeah, just enjoy myself. From now on, it's just a bonus, really.''
Wiesberger was introduced to golf as a toddler in Oberwart, a small town (population: 7,000) about an hour and a half east of the Austrian capital of Vienna, where his father owned a sporting goods store. By age 8, he was roaming the practice range at a nearby golf course, then started playing seriously in his early teens, when he segued in the nation's junior development programs.
Wiesberger won several amateur tournaments, but broke his collarbone in a 2003 skiing accident that nearly derailed his golfing career. He still gets out on the slopes when his schedule allows.
''I would give myself probably a high single (-digit) handicap, eight probably,'' Wiesberger laughed. ''I'm decent. I'm not going to fall unless somebody runs me over.''
Wiesberger's day got off to a good start when CBS on-course announcer Peter Kostis approached him on the range to pass along best wishes from a mutual acquaintance, Austrian ski great and now avid golfer Franz Klammer. Wiesberger reckoned that roughly 100,000 of his eight million countrymen play golf ''and about 90,000 would be (watching) on the TV by now.
''At least I hope so,'' he added, smiling. ''I'm sure Franz is rooting as well.''
Wiesberger's day only got better from there. Playing alongside one of his golfing heroes, Phil Mickelson - Ernie Els is the other - he rolled to six birdies, including the final three holes. His approach play was so sharp that the total distance of those last three birdie putts was 3 feet, 6 inches.
''Nice birdies,'' Wiesberger said, ''the easiest you could have it.''
Wiesberger will be spotting McIlroy a stroke and the Northern Irishman, who won the British Open and last week at Firestone, is tough to catch when he's in front. The next toughest thing about Wiesberger's assignment could be keeping a straight face when the announcer on the first tee tries to pronounce his name (Behr'-nt Vees-burger).
Just before he left the interview room, Wiesberger was asked for some of the funnier variations of his name he's heard in the states.
''I'm not going to say those because then I'll (hear) them all the time tomorrow,'' he said with a laugh.
---