Mike Evans
Mike Evans
New Year's Resolutions: Fantasy football advice to stick to in 2017
Published
Dec. 30, 2016 9:05 a.m. ET

Sports Illustrated, Michael Beller/Sports Illustrated
This weekend brings 2016 to a close. New Year's Eve falling on a Saturday feels like an extra treat at the end of the year for all of us. With a full slate of NFL action on New Year's Day, followed by the federal observance and a great bowl lineup on Jan. 2, we can all really indulge in the weekend and put off the New Year's resolutions for as long as possible. And then, of course, reality hits us on Jan. 3.
We won't have to inaugurate our fantasy football New Year's resolutions until next summer, but it's important to get them down on paper now. If you wait until you start doing 2017 draft prep, you risk forgetting some of the most important lessons we've learned over the last four months.
This has become a yearly staple here at SI.com, and it's something I always consult when the following fantasy season arrives. Here are my 10 New Year's resolutions for the 2017 fantasy season.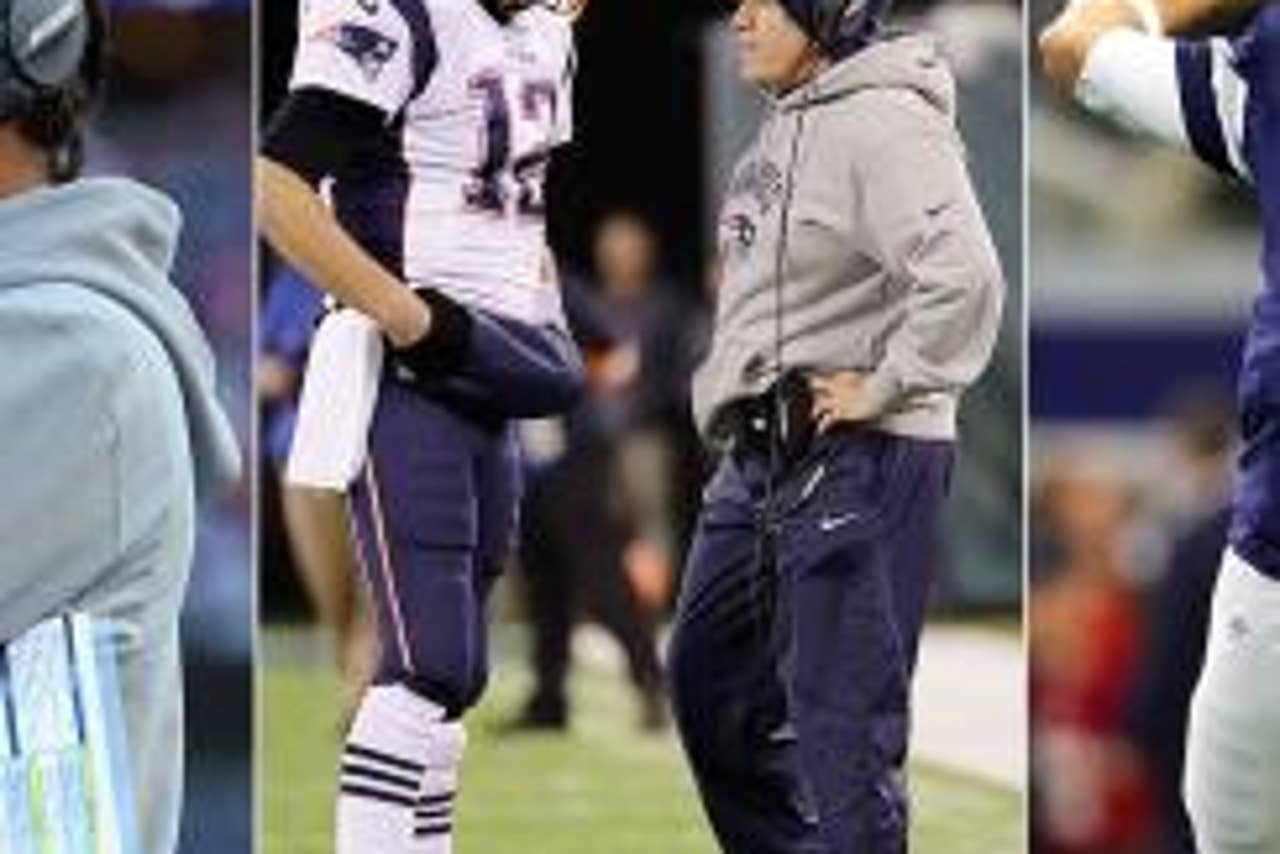 1. I will not hew to any pre-set strategy
We're all familiar with the fantasy adage that any strategy works if you get the right players. That's obvious, but the actual message isn't as simple as it sounds. It doesn't mean, "Get good players on your team, stupid." It means that you need to go into drafts and auctions with a strong plan and a value on every relevant player, while being ready to shift your strategy depending on how the proceedings unfold. Zero-RB was all the rage coming into this season. It didn't work for someone who started their draft with DeAndre Hopkins, Allen Robinson and Keenan Allen, but it was great if your first three picks were Antonio Brown, Jordy Nelson and Mike Evans. Similarly, someone who faded the big trend and went with Ezekiel Elliott and Le'Veon Bell with their first two picks likely won their league. But if you followed that instinct only to end up with Todd Gurley and Eddie Lacy, you might not have won more than four or five games.
All of this is to say that you need to be nimble in drafts and auctions, reacting to the room around you. Zero-RB can work. Targeting backs early can work. Taking a balanced approach can work. What truly matters is landing the right players, avoiding injuries and getting a fair degree of luck on your side. There's no overarching strategy that will lead you down that path. Keep this in mind when we get to resolution No. 10.
2. I will only draft players tied to good or great quarterbacks
What do Le'Veon Bell, Ezekiel Elliott, LeSean McCoy, DeMarco Murray, LeGarrette Blount, Devonta Freeman, Melvin Gordon, Antonio Brown, Jordy Nelson, T.Y. Hilton, Brandin Cooks, Julio Jones, Davante Adams and Michael Crabtree have in common? They were all in the top 10 at their respective positions, and they all play with quarterbacks who finished in the top 15 in points per game. What's more, it wasn't hard to predict that their quarterbacks would be among the 15 best in the fantasy world. The above list doesn't even include players like David Johnson, Odell Beckham Jr., Mike Evans and Doug Baldwin, all of whom play with above-average quarterbacks who didn't quite live up to expectations this year, but were still reliable in this context. That should set off alarm bells in your head.
Quarterback competency is the most important quality for a competitive NFL team, as well as fantasy production. Just ask DeAndre Hopkins and Allen Robinson, two of this year's biggest busts, largely thanks to quarterback incompetence. If a player's quarterback struggles, he almost certainly will, as well. If a player's quarterback is good to great, the offense will thrive. It will pick up more third downs, get more possessions and score more touchdowns. That's why you should only be drafting players tied to top-15 quarterbacks.
3. I will not overreact and abandon receivers at the top of drafts
Turns out it wasn't a banner year for receivers. The position fell well short of the standard it set in 2015 with the top-performing receiver in standard leagues, Antonio Brown, getting outscored by eight running backs. Still, let our collective experience in exalting receivers be a lesson. The pendulum should not swing as strongly against them as it did against running backs after last year. Sure, backs are going to be back at the top of drafts, but Brown and Beckham are still elite fantasy players. Same goes for Mike Evans, who joined the upper echelon of receivers this year. Julio Jones had another 1,300-yard season despite missing two games, and Jordy Nelson could have another top-tier season in him, so long as he and Aaron Rodgers are healthy. The success of the receiver revolution may have been overstated, but the position should still make up half of the first and second rounds.
4. But I will prize the great triumvirate of backs
Heading into 2016, the last time three running backs averaged at least 20 points per game in standard leagues was 2006, when LaDainian Tomlinson (26.02 points per game), Larry Johnson (20.62) and Steven Jackson (20.34) dominated fantasy leagues. This year's group might come up just shy depending on what the Cowboys do with Ezekiel Elliott in a meaningless Week 17 game, but they're close enough. David Johnson finished the fantasy season at 21.42 standard-league points per game. Le'Veon Bell checked in at 20.03, and Elliott racked up 19.56. They're the early leaders to be the top three picks next year.
The only debate might be the order. Elliott is about three-and-a-half years younger than Johnson and Bell, and he will likely still have the best line of the three. Johnson and Bell are dynamic receivers, however, with longer track records. For my money, the order should be exactly as they finished this season: Johnson, Bell, Elliott. And by time 2017 rolls around, I just may have Antonio Brown, and maybe even Odell Beckham Jr., in front of Elliott. There's no doubting, however, that the best weapon a fantasy owner can have is an elite running back.
5. I will espouse the virtues of superflex leagues
Even if this was your first year playing fantasy football, you're likely already bored with one-quarterback leagues. The ease with which you can wait on the position, the cookie-cutter strategy, the marginalizing in the fantasy game of the most important position in the real-life game runs counter to what we should all be striving for in fantasy leagues: maximizing fun. You need to be playing in superflex leagues.
The term "superflex" simply refers to one position, at which fantasy owners can play a quarterback, running back, wide receiver, or tight end. It's a superflex spot, and 999 times out of 1,000, you want a second quarterback manning it. The reason why it isn't simply a second QB is to give owners flexibility if they don't have another passer to insert there because of byes, injuries or, in some cases, bad management.
This completely changes the dynamic of a traditional fantasy league. Waiting on the position is no longer easy or necessarily advantageous. Players like Andy Dalton, Ryan Tannehill, Alex Smith and the like, no more than streamers in typical fantasy leagues, become regular starters or key backups. The superflex format increases skill-based success, diversifies strategies and properly values the quarterback position. It should be the standard.
6. Same goes for auctions
If you're tired of bland one-quarterback leagues, chances are the mere thought of a snake draft strikes you with narcolepsy. Truthfully, there's no reason for experienced fantasy owners to be snake drafting. If you're anything but a novice, it's time to turn to the auction.
Drafts have a way of predetermining league winners. No one would have faulted a fantasy owner who took DeAndre Hopkins seventh and Allen Robinson 18th in a 12-team league. Someone who did that, however, probably went 3–10. Conversely, almost every fantasy owner would have liked to get his or her hands on David Johnson, but unless you had a top-five pick, you likely didn't have the chance in a draft.
Auctions completely level the playing field and allow you to pursue any strategy. Want Johnson? You can get him. Want to pair him with Le'Veon Bell? You can do that. Want to avoid high-priced players and stock your roster with guys who would typically come off the board in the third through eighth rounds? You can do that, too. Drafts are essentially three hours of sitting and doing nothing, peppered with short bursts of activity. Sure, they're still fun if you're in a room with nine or 11 of your best friends, but they're really just glorified hang sessions. Auctions are non-stop action and lead to better, more competitive fantasy leagues. Have you been playing fantasy football for more than one year? It's time for you to be auctioning.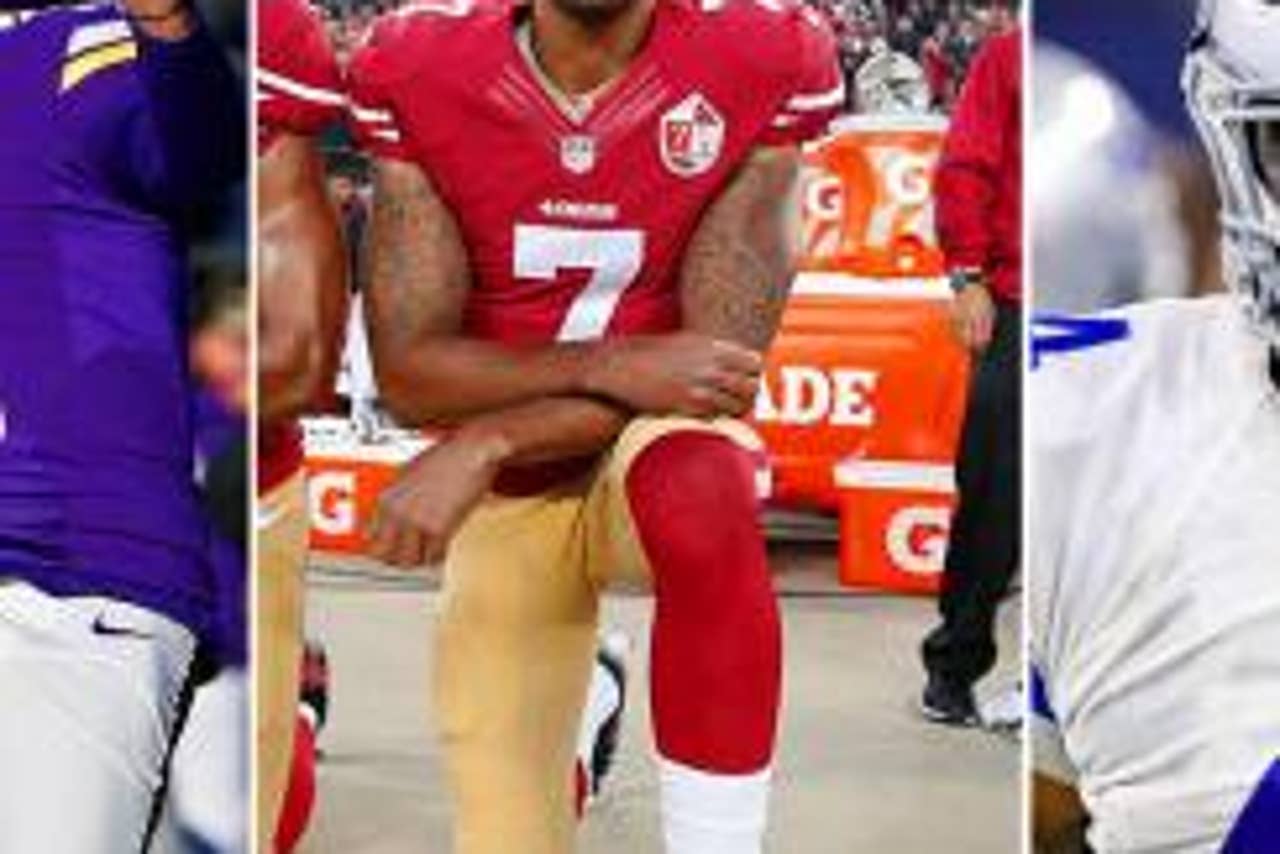 7. I will be patient in those auctions
I took a stars-and-scrubs approach in many of my auctions this year, leaving with two or three players who graded as first-round picks in typical drafts. My strategy revolved around the thought that you win fantasy leagues with the right mix of predictable stars and hitting on a handful of undervalued players. Unfortunately, my big-spending ways left me unable to land my desired undervalued targets. As such, I was frequently in a position where my stars needed to be more than stars. They all needed to be among the six or eight best players in the league. You can probably guess how that went.
In turn, I will be re-evaluating that strategy this summer. Will I eschew David Johnson and Le'Veon Bell because they're likely to be the highest-priced players in auctions? Of course not. They're also league-winners. However, the value proposition is different in auctions than in drafts. You're not simply spending a first-round pick on those players. You're spending $X, and each dollar spent on one player is a dollar you can't spend on another player. Now more than ever, depth and versatility can win fantasy leagues. Most owners will have to deal with injuries at some point, and everyone needs to navigate the tricky bye-week portion of the schedule. Plus, with everyone doing what they can to secure their star players, guys with average draft positions in the middle rounds tend to be the most undervalued in auctions. That is where I will focus my attention in 2017.
8. I will fade injury optimism
No matter how many season-long leagues I'm in, the one that will always matter most is my home league with my lifelong friends. That's the one I want to win more than any other. It's also the one where I had my worst team in 2016. That was largely because I ignored the obvious warning signs and bought into Jamaal Charles and Sammy Watkins. In short, injury optimism ruined that team. I will never let that happen again.
Any player dealing with a semi-serious injury issue this summer will immediately fall off my draft board. Sure, that would have kept me away from Jordy Nelson this season, but it also would have steered me clear of Charles and Watkins. It's a resolution that will serve fantasy owners well in the regular season. I lost count of how many people I had to let down with the knowledge that Dion Lewis wouldn't save their season. It takes a lot to slow down someone with the superhuman abilities necessary to play in the NFL. Anyone dealing with an injury in July or August is more likely to miss time in the regular season, and play at less than 100% when they are on the field. It's as simple as that.
9. I will remember that correlation does not equal causation
We've heard for two years now about the greatness of the 2017 running back class. Leonard Fournette and Dalvin Cook will be first-round picks, and Christian McCaffrey could join them. Our Chris Burke had all three in the top 16 on his latest draft big board. D'Onta Foreman and Curtis Samuel won't be first-round picks, but both could be intriguing fantasy players, depending on where they land. Couple that with the success of Todd Gurley in 2015 and Ezekiel Elliott this year, and fantasy owners will likely be more willing than ever to trust rookie running backs. I will not be among them.
I'm not saying that I'm outright fading rookie running backs, especially Fournette and Cook. Both have the look of future NFL stars, and they could inaugurate their success in year one, just like Elliott did this year. What I am saying, however, is that correlation does not equal causation. Gurley and Elliott were great as rookies, but that doesn't mean rookie backs writ large are bankable commodities. As always, the two other members of the holy trinity—environment and opportunity—will be just as important, if not more so, than each back's talent. We'll start getting a better handle on their fantasy values after the draft, but it is not Fournette's or Cook's birthright to follow in Gurley's and Elliott's footsteps.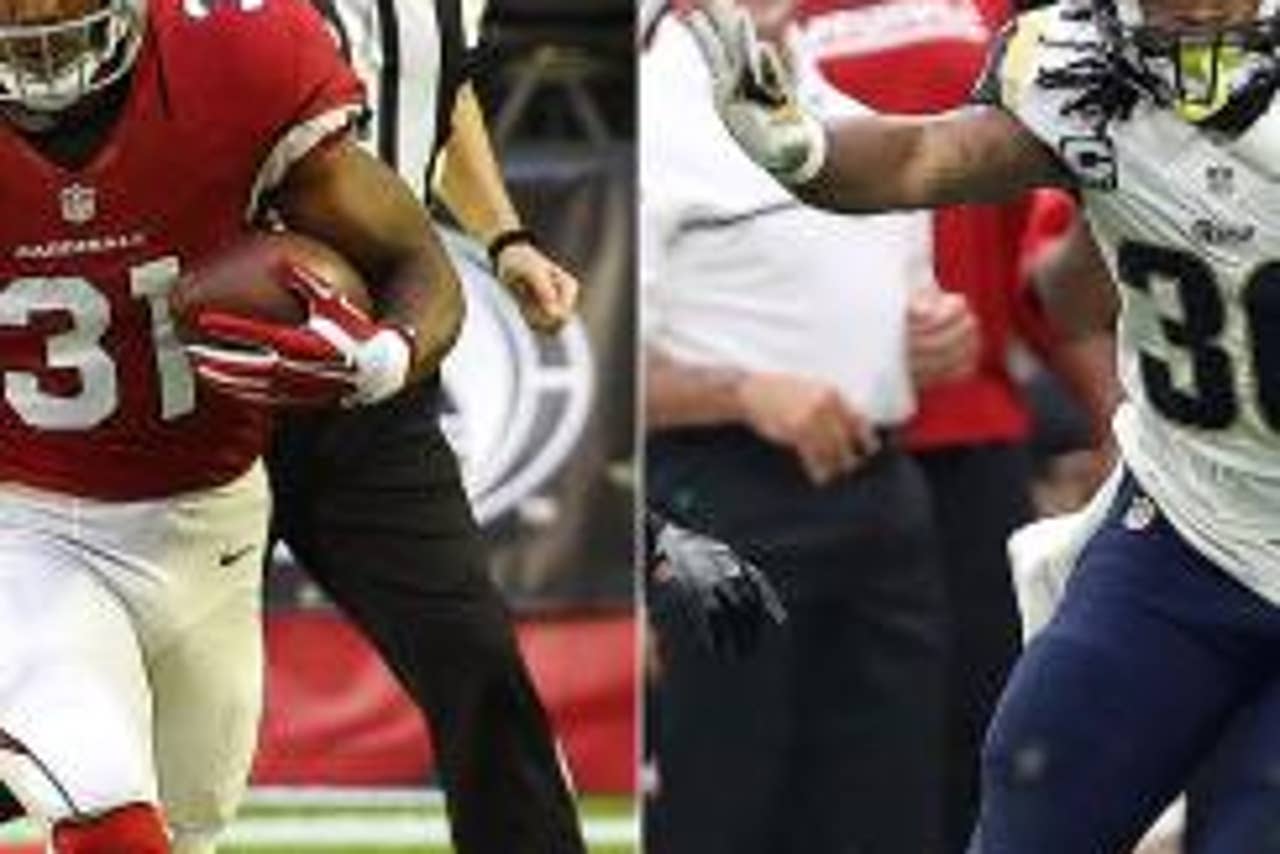 10. I will trust myself above all else
This final resolution brings us full circle. Resolution No. 1 stressed that you should not conform to a pre-set strategy, and that anything can work so long as you end up with the right players. At the core of that is the trust you must have in your own convictions. There is no shortage of rankings and opinions at your fingertips every summer as you prepare for the coming fantasy football season. Some of those are more helpful than others, and you should consult some, especially those here at SI.com, to assist you in your prep. At the end of the day, though, it's your team. You're the only one who has to live with your team. Your thoughts and beliefs should be its guiding light. Whether you win or lose, you should do so with your players.
Happy New Year, everyone!
---
---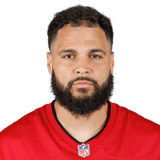 Get more from Mike Evans
Follow your favorites to get information about games, news and more
---