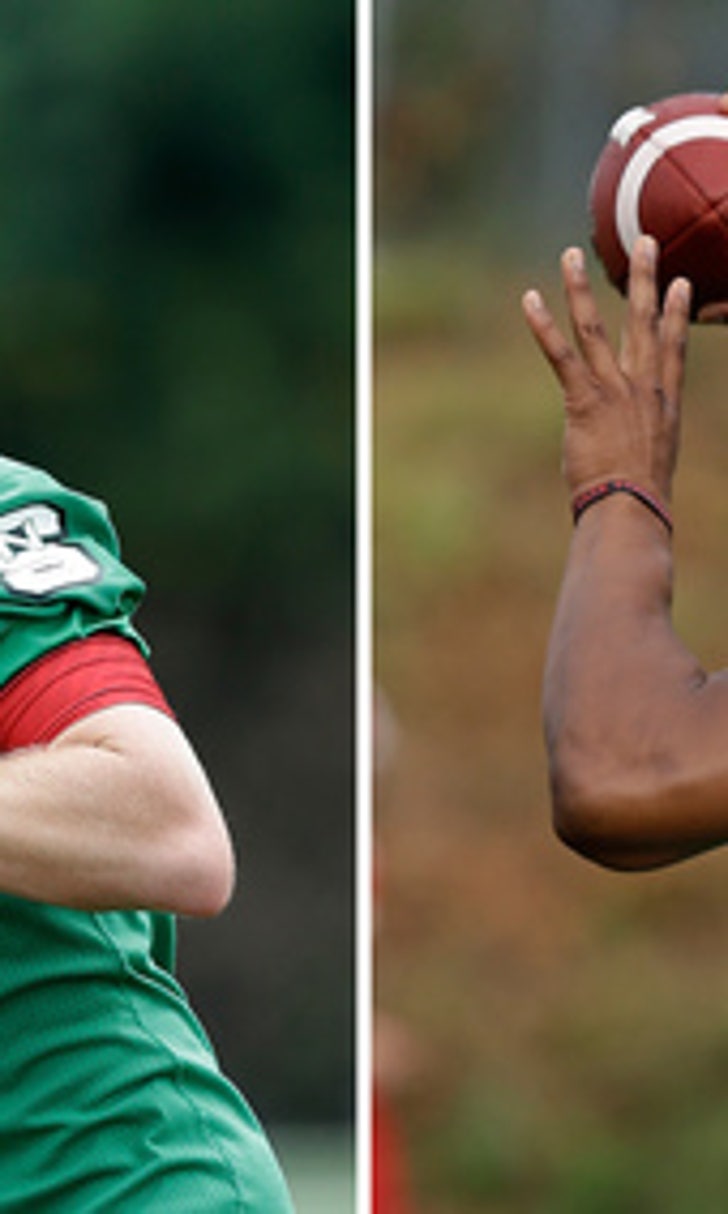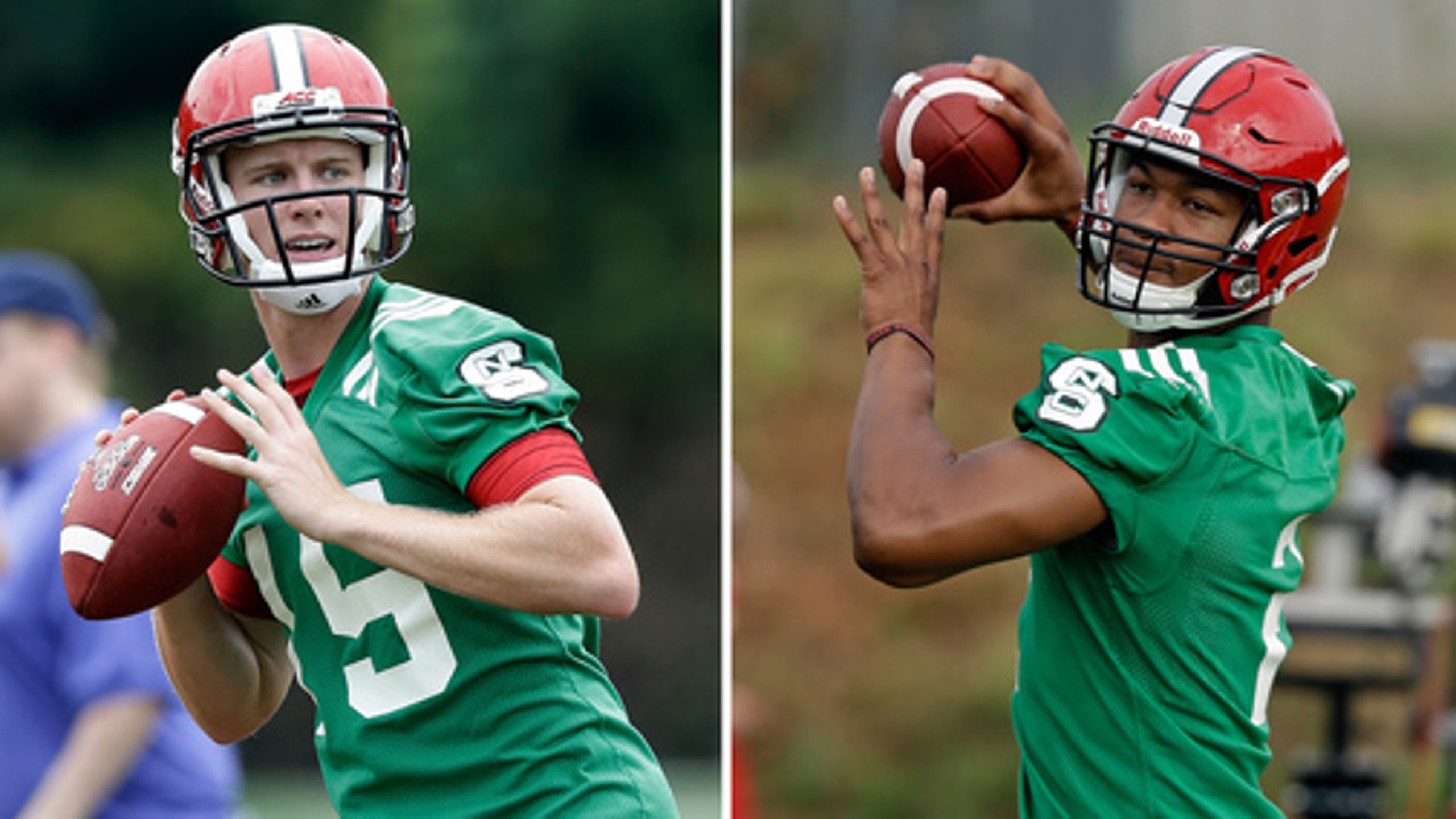 Wolfpack's Doeren wants gameday look at team's top 2 QBs
BY foxsports • August 26, 2016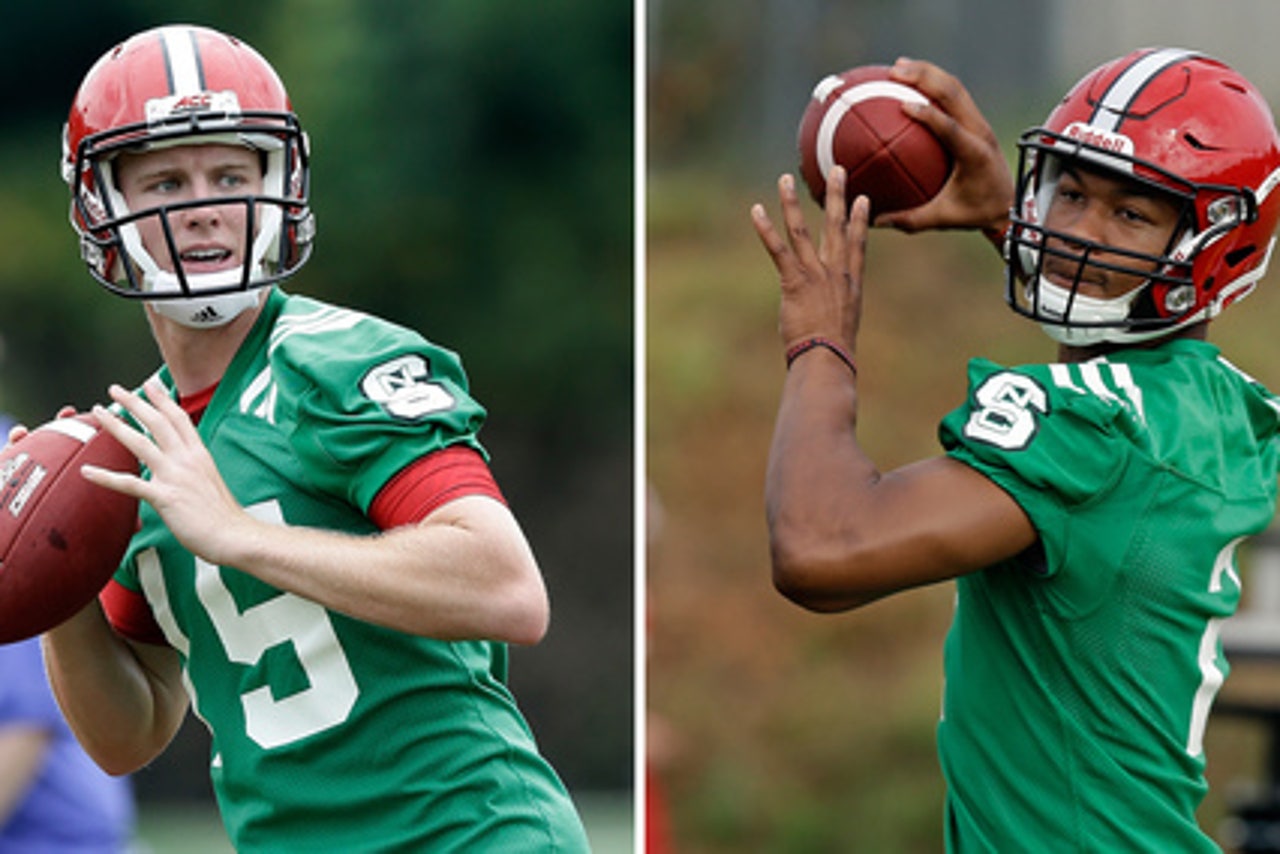 RALEIGH, N.C. (AP) North Carolina State coach Dave Doeren isn't in a rush to settle the question on who will start at quarterback in the season opener.
And he's not promising much more than the first series, either.
Instead, the Wolfpack's fourth-year coach sounds more interested in seeing how both Jalan McClendon and Ryan Finley handle game snaps against William & Mary on Thursday with an eye toward making sure both are ready for the full season.
''Both of them have done a really good job of making mistakes, learning from their mistakes and getting back to work the next day to get better,'' Doeren said Friday during his gameweek news conference. ''That's why we've decided to play them both. And I'm excited to watch them both play. I think that's kind of where I'm at: I need to see what gameday does to these two guys.''
The two quarterbacks are listed on the depth chart with the murky ''OR'' sitting between their names for the starting job. While one guy will ultimately take that first snap, new offensive coordinator Eli Drinkwitz made it clear the evaluation on quarterback would continue up to - and through - kickoff.
''There's no reason to rush it,'' Drinkwitz said Wednesday of naming a starter.
The Wolfpack went through spring with McClendon, a redshirt sophomore, battling with redshirt freshman Jakobi Meyers in the faster-tempo scheme Drinkwitz brought with him from Boise State. But the team in May added Finley, a graduate transfer who had played under Drinkwitz with the Broncos.
The school announced earlier this week that Finley has been granted a sixth year of eligibility from the NCAA after injuries at Boise State, giving him three seasons of eligibility left just like McClendon. And Meyers is playing some at receiver after missing much of camp due to an ankle injury suffered during the summer playing basketball.
Asked about how he and Drinkwitz will determine who takes that first snap, Doeren quipped, ''It's not a coin toss, but it's really close to be honest with you.'' He said the plan is to let quarterbacks direct a full series.
''All he's going to get is the first drive,'' Doeren said of the starter. ''And then after that we're going to rotate the guy and we're going to see where it goes from there.''
Neither quarterback has a lot of game experience. McClendon saw some relief duty behind two-year starter Jacoby Brissett last year in former coordinator Matt Canada's offense. Finley played in eight games in two seasons at Boise State before suffering a season-ending ankle injury last year against Idaho State.
''We've had a lot of work with both of them,'' tight end Cole Cook said. ''We're confident with either one of them going in there and playing for us. So we just want to win. Whoever they put in there, that's who we play with.''
---
Follow Aaron Beard on Twitter at http://www.twitter.com/aaronbeardap and the AP's college football site at http://collegefootball.ap.org
---