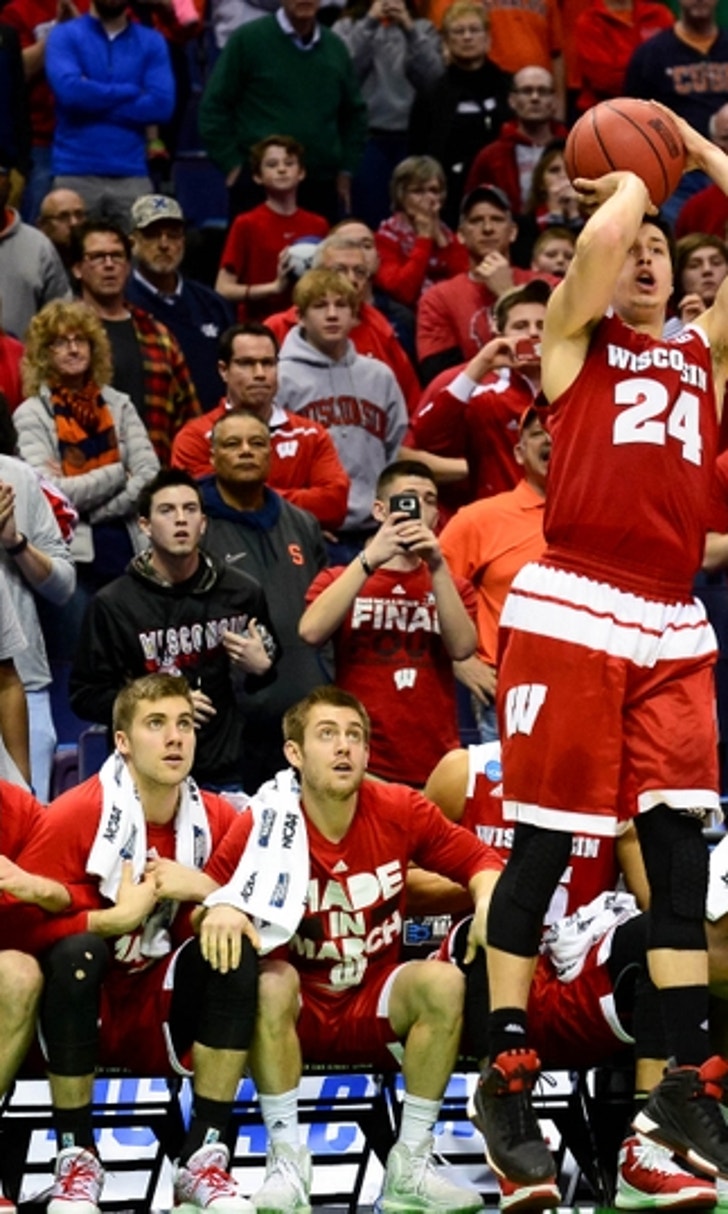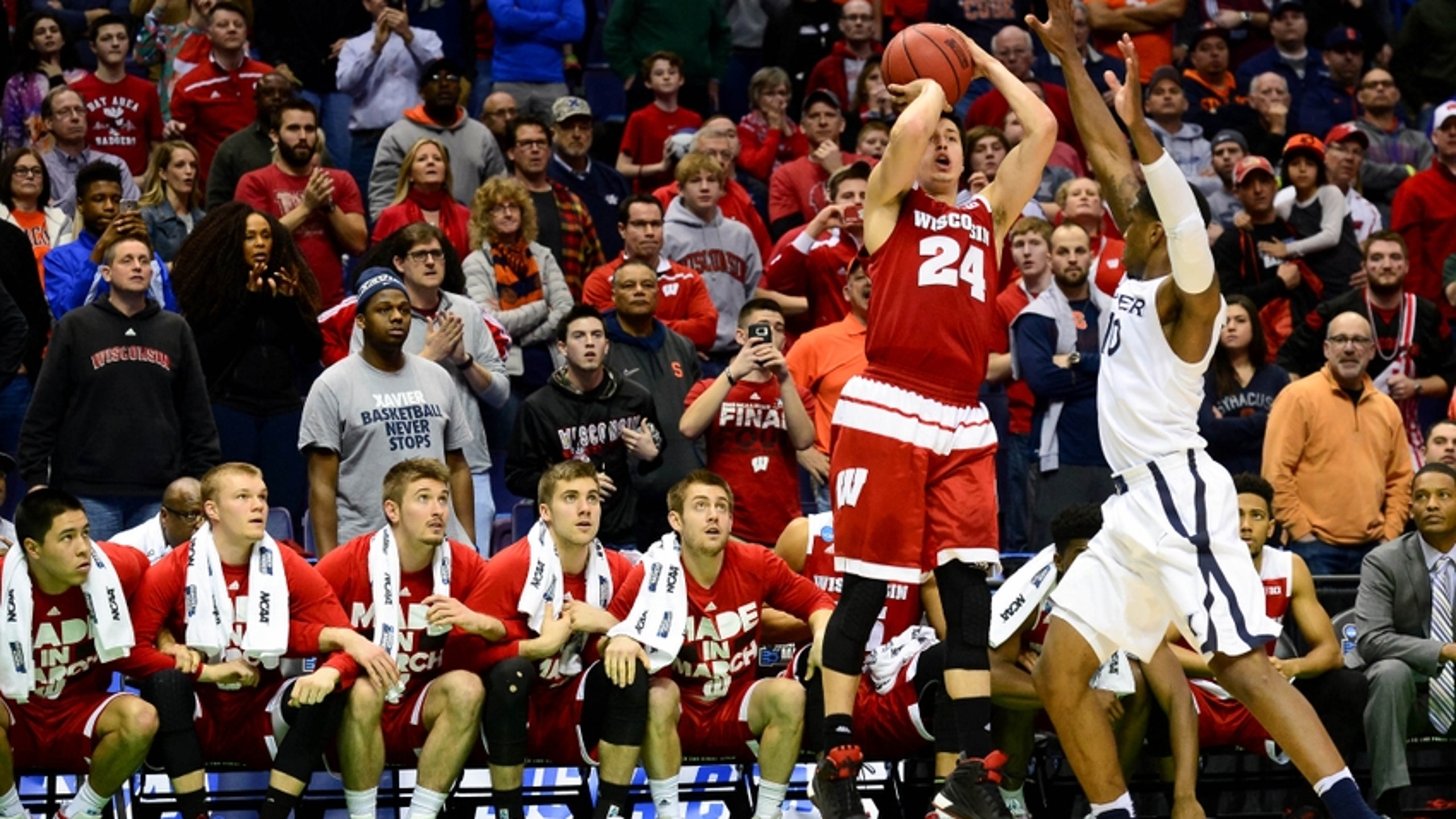 Wisconsin Badgers: Best moments of 2016
BY Fansided and Trevor Jossart/FanSided via Badger of Honor • December 15, 2016
2016 is coming to an end. Badger of Honor members vote on their best memories from the world of Wisconsin athletics from this past year.
What a year. With just a couple of weeks remaining in 2016, Badger of Honor members take a look back and vote on the best and worst things to happen to Wisconsin Badgers athletics. If you have not seen our football season awards, you can check those out as well.
From big catches to big shots, incredible comebacks to agonizing defeats, we are proud to present to you the most defining moments of 2016, according to Badger of Honor.
Bronson Koenig, Men's Basketball
2nd: Lauren Carlini, Volleyball
3rd: Ethan Happ, Men's basketball
Despite a rough start to the season last year- which began in 2015, Koenig started clicking on all cylinders at the right time right after the 2016 new year. Sitting at 9-9 and facing a top five Michigan State team, Koenig put up 27 points on over 50 percent shooting from the field and connecting on 4-8 from behind the arc. Not only did this performance help the Badgers knock off Michigan State 77-76, but also sparked a seven-game winning streak which ultimately propelled the Badgers into the NCAA Tournament.
Dec 14, 2016; Madison, WI, USA; Wisconsin Badgers guard Bronson Koenig (24) works the ball against Green Bay Phoenix guard Khalil Small (3) at the Kohl Center. Mandatory Credit: Mary Langenfeld-USA TODAY Sports
Koenig has picked up where he left off from last year, averaging a career high in points and steals so far this season. He is arguably one of the most clutch players the program has seen and is always coming up big when the team needs a key shot.
Bronson Koenig Game-Winning Three-Pointer vs. Xavier
2nd: D'Cota Dixon interception vs. LSU
3rd: Khalil Iverson dunk vs. Iowa
Speaking of Koenig and his ability to make big shots, in the second round of the NCAA Tournament last season he sent the Badgers to the Sweet 16 with his buzzer-beating shot to knock off the second seeded Xavier Musketeers.
Just watch and enjoy.
Dare Ogunbowale vs. Nebraska
2nd: Ethan Happ: 19 points, 15 rebounds vs. Georgetown
3rd: Nigel Hayes scores 31 points and 17 made free throws vs. Indiana
In a game where the Badgers needed a spark on offense, senior running back Dare Ogunbowale came up huge in multiple ways in Wisconsin's 23-17 overtime win versus Nebraska this season. Ogunbowale averaged just under 11 yards per carry when he scorched the Nebraska offense for 120 years on just 11 carries. The only downfall of this performance was why in the world he was not getting more touches.
Oh, and he did this (skip to about 20 seconds).
Volleyball: Badgers come back from 2-0 deficit vs. Texas
2nd: Men's basketball: Badgers win 70-57 at No. 2 Maryland
Visiting a place where the Badgers had not won in three tries, the Wisconsin women's volleyball team quickly found themselves in a two set to nothing hole against No. 2 Texas on the road.
Tied at 23 a piece in the third set, the Badgers were just two points away from getting swept out of the gym, but back-to-back points by Wisconsin, led by Kelli Bates, salvaged the set for the Badgers and extended the match. From there, the Badgers used the momentum to their advantage, using a 7-1 run in the fourth to pull away from the Longhorns and take it 25-21.
"You've got to execute when it's on the line," UW head coach Kelly Sheffield said on the team's comeback. "We passed well and we served well when the match was on the line; we hit what they gave us. We didn't get ahead of ourselves and we were just playing it, point by point."
In a back and forth fifth set that plays up to 15, neither team could capitalize on their advantages as the tied score ran all the way up to 18 . A Longhorns error followed by a Badgers block at the net sealed the epic comeback and capped off a perfect road trip in the state of Texas.
Unanimous: Badgers kicker Rafael Gaglianone honors fallen punter
In a chilling action of love and compassion, Wisconsin kicker Rafael Gaglianone- who changed his number to 27 at the beginning of the season, was able to honor Nebraska punter, and a good friend of his, Sam Foltz, who was tragically killed in a car accident during the summer along with former Michigan State player Mike Sadler.
All throughout the year, teams showed their grievance and sympathy for the Nebraska faithful and family of Foltz, showing up with kind gestures and honoring Sam with a customized jersey of the opposing team. While Wisconsin participated in this gesture, Gaglianone wanted to do something extra, asking the Cornhuskers if he could walk out of the tunnel with them in pre-game ceremony to honor his lost friend.
So much more than a game is right.
Big Ten Championship
2nd: Sweet 16 meltdown vs. Notre Dame
3rd: Volleyball blows 2-0 lead vs. Stanford in Elite Eight
This was a tough one, because you know- being a Badgers fan has tons of these moments every year it seems. When it came down to it, there is no way we could have gone against the Big Ten Championship loss to Penn State after leading by 21 points. With all that was at stake- Big Ten title, Rose Bowl, College Football Playoff, the team picked a bad time to break our hearts. Wisconsin was outscored 24-3 in the second half and although there were many times during the game that you could say "that was the turning point," the missed pass from Bart Houston to Troy Fumagalli that could have turned three points into six is what haunts me. Nonetheless, we have many reasons to be proud of the Wisconsin football team this year.
Dec 3, 2016; Indianapolis, IN, USA; Penn State Nittany Lions wide receiver Saeed Blacknall (13) scores a touchdown against the Wisconsin Badgers in the second half during the Big Ten Championship college football game at Lucas Oil Stadium. Mandatory Credit: Brian Spurlock-USA TODAY Sports
I am going to keep this one short because writing about it is making me upset again. Congrats to Penn State is all I will end with.
Tie: Basketball loses to Nebraska in Big Ten Tournament, Chris Orr gets injured on first play of season.
OK so because we have an even number of voters, this was bound to happen. Our team was split on these choices because both carried a lot of implications with them.
After a strong finish to end the regular season last year, the Badgers basketball team laid an egg in their first round game against Nebraska in the Big Ten Tournament. While the Badgers NCAA Tournament bid was not even a 100 percent sure thing at this moment, a conference tournament run for the Badgers would have jumped them up to a 4-6 seed range in the Big Dance after how they ended the season. By losing to Nebraska, the early signs of mediocrity had returned and Wisconsin felt the downfall of this loss by being given a 7-seed. It still turned out alright.
On the other side of the voting continuum, in the very first defensive snap of the season, Wisconsin linebacker Chris Orr went to make a tackle and then failed to get up. Later learning the fate that Orr would be done for the year, the gauntlet of a schedule that awaited us seemed even more tantalizing.
Hockey wins home opener over No. 6 Boston College
2nd: Football: Overtime win vs. Nebraska
3rd: Basketball: Victory at Marquette
We have to end this list on a high note. After an abysmal season last year and experiencing a coaching change, expectations for the Wisconsin men's hockey team were not high entering this year. Welcoming NCAA hockey juggernaut Boston College in to the Kohl Center for the first home game of the season for new head coach Tony Granato and his young Badgers. Despite being viewed as major underdogs, the Badgers were able to tally three goals, capitalizing on two power plays.
The defense is what stood out the most as sophomore goalie Matt Jurusik saved 29 of 30 Boston College attempts, sparking the upset and leading the Badgers to a 3-1 victory.
"It was good to get that confidence back those first two games this season. I was a little shaky coming off a long off-season, but I felt really comfortable in net today and I think it showed," Jurusik said following the Boston College win, referencing their opening series against Northern Michigan which they split.
—
Hey 2017, we are ready for you.
More from Badger of Honor
This article originally appeared on
---
---