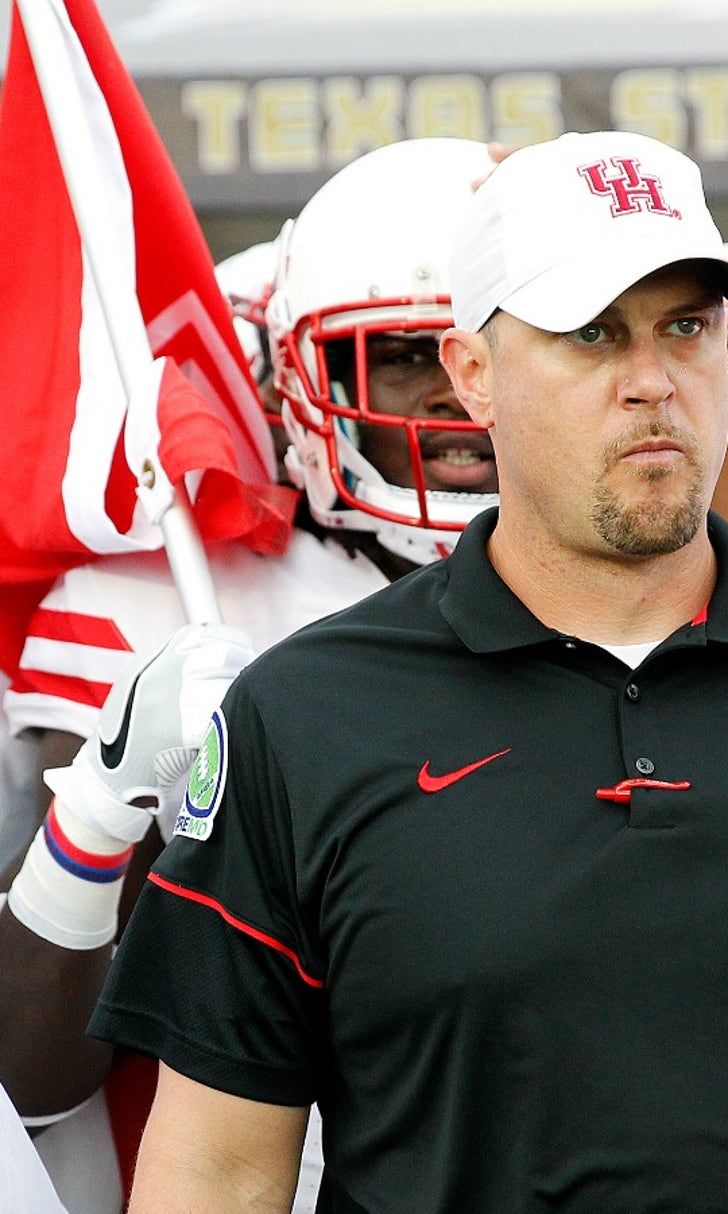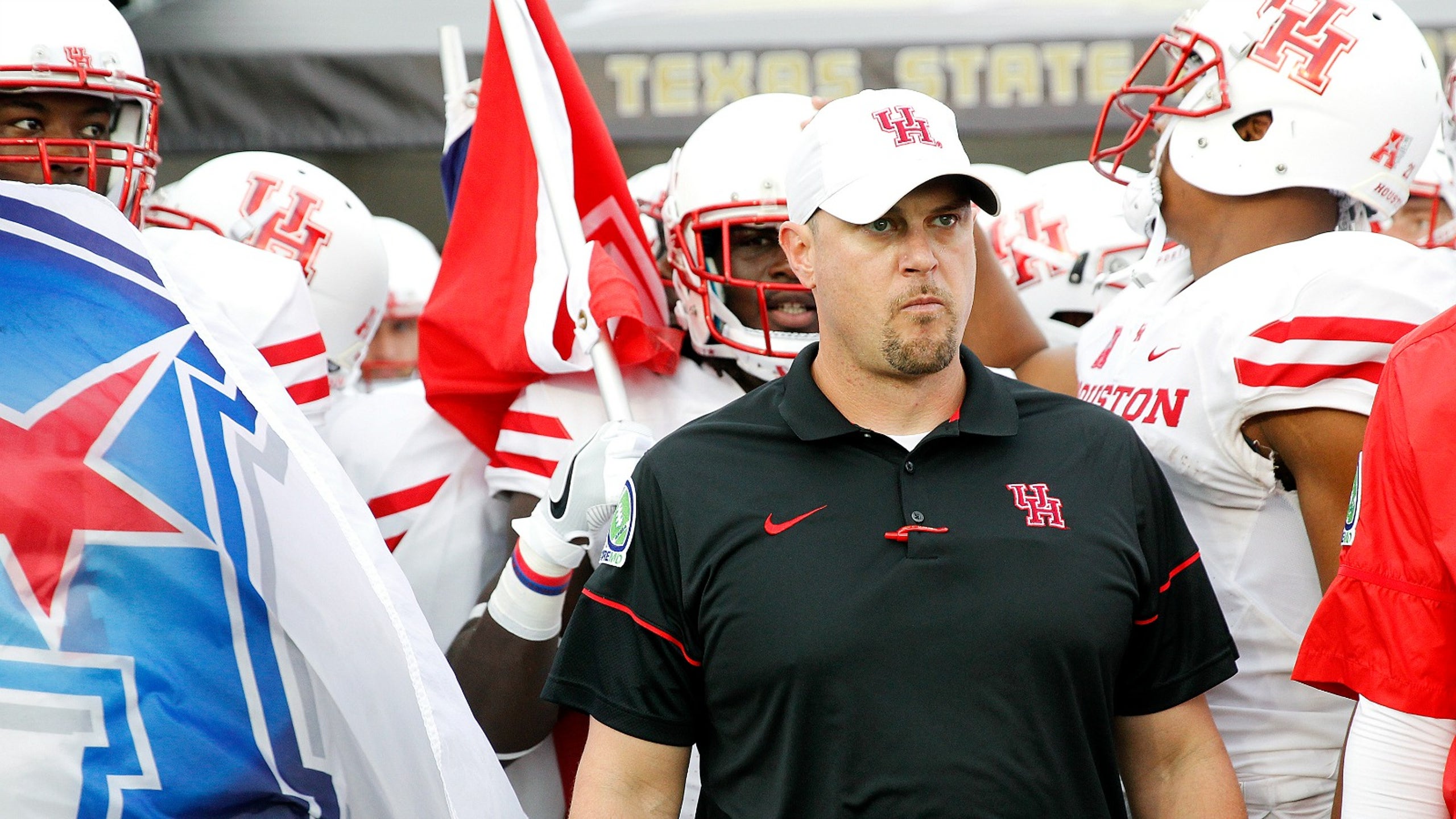 Why Houston's playoff hopes could depend entirely on Louisville
BY foxsports • September 30, 2016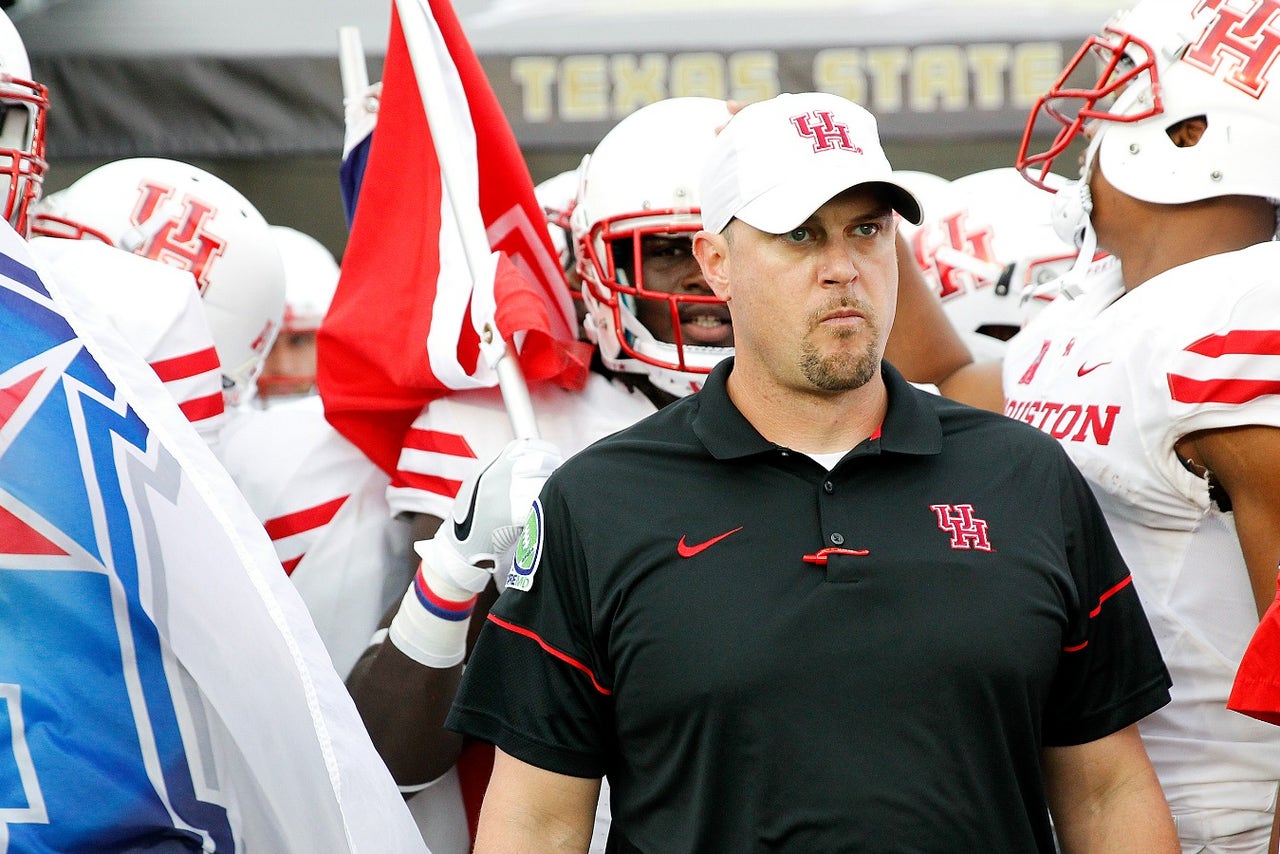 Late September is entirely too early to be talking College Football Playoff, but the Houston Cougars will happily take the exposure whenever and wherever it can get it. Playing in front of a national television audience against UConn on Thursday night provided one of the Cougs' last big showcase games of the season.
Well, if the Huskies -- the only team to beat Houston last year -- were a test, the Cougars didn't just pass with flying colors, but got some extra stickers atop their grade sheet. Houston scored 28 unanswered points in the second quarter and cruised to a 42-14 statement victory. Even if it was against lowly UConn, Houston dominated in every way a football team can.
The Cougars reminded the college football world that any playoff conversation -- no matter how premature it might be -- must include them.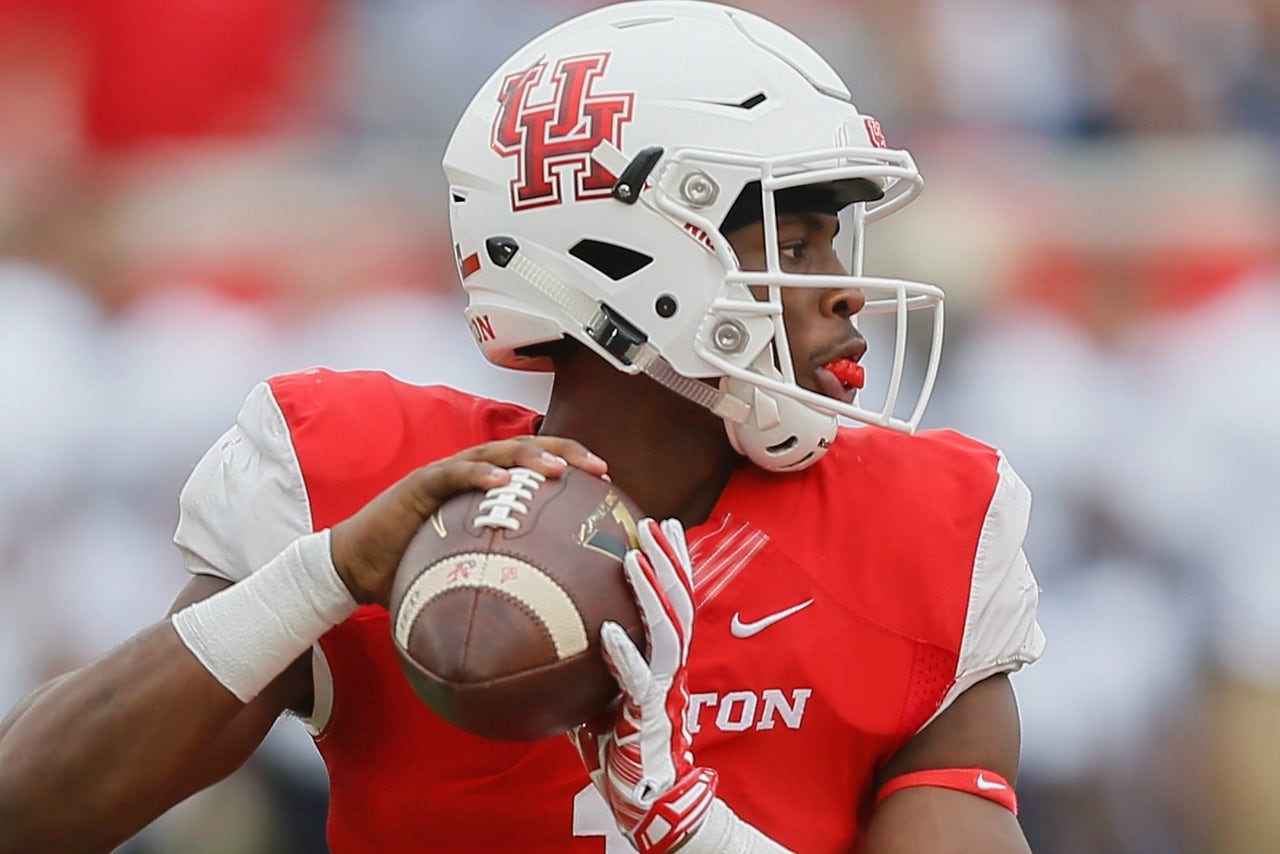 It was also a reminder, though, that Houston might not be able to control its own playoff destiny.
First, the victory. It was the kind of performance we've come to expect from Houston over these last two years. As usual, Tom Herman had his club immaculately prepared, especially on offense, where Greg Ward threw for 389 yards and three touchdowns and rushed for another two -- and he barely played in the fourth quarter. Ward also played through a number of monster hits that, to quote Jim Harbaugh, "would have sidelined a lesser man." Ward might not be the Heisman favorite (Lamar Jackson is), but he put himself in poll position to get an invite to New York.
Defensively, it was no different. The Coogs put pressure on UConn quarterback Bryant Shirreffs and never let up, showing off the same attacking, blitzing defensive scheme (spearheaded, ironically, by former UConn assistant and current Houston defensive coordinator Todd Orlando) that made Baker Mayfield's life miserable in Week 1. Don't be fooled by the final score. UConn put up one touchdown on a big play right before half and another in garbage time. The score was actually even more one-sided than it appears.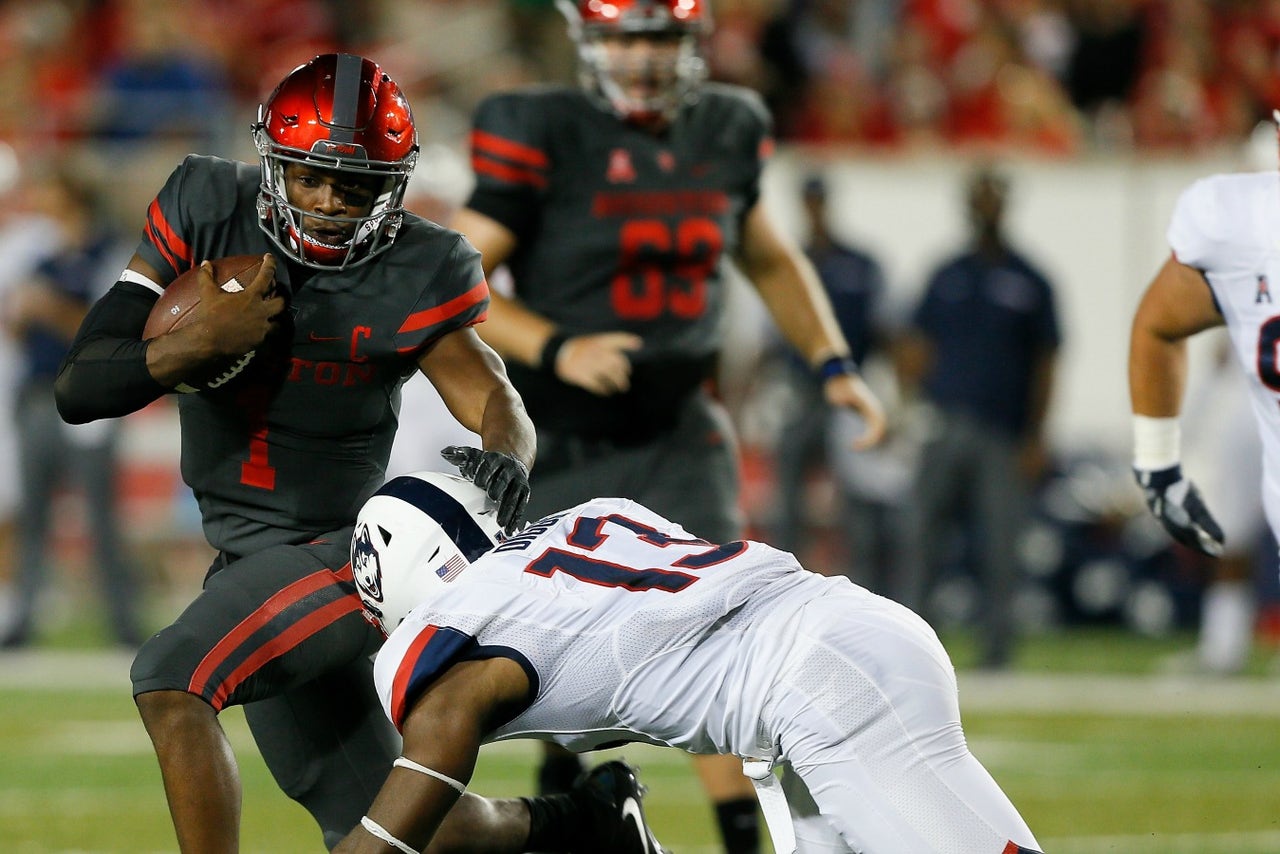 What might be most impressive is this could have been a letdown game for Houston. This was Houston's fifth game in just 25 days since the season began, and the Cougars were without key cogs like running back Duke Catalon and star corner Brandon Wilson (of "Kick Six" fame earlier this year). Still, it didn't matter.
Now, with another win under their belts, Houston gets to relax and enjoy Saturday, and you have to imagine they'll be paying especially close attention to Louisville-Clemson. The Cougars host the Cards in late November, and UH's playoff chances would hugely benefit from facing an undefeated Top 4 Louisville. 
No, it's not a be-all, end-all for Houston, but the Cougars need style points anywhere they can get them, and beating an undefeated Louisville on its way to an ACC title would be the best possible chance to grab the nation's and playoff committee's attention. That would give Houston a signature win few, if any teams, in the country could match.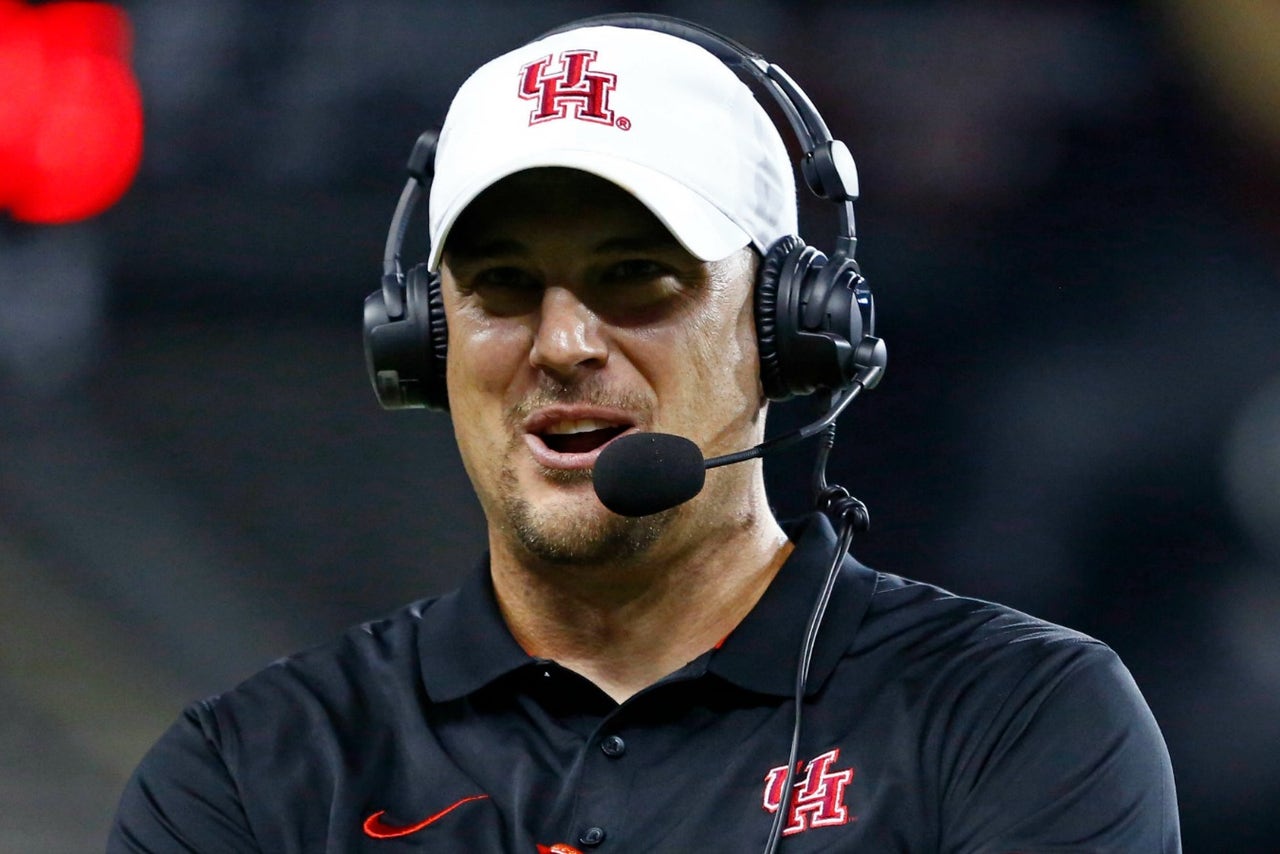 If Louisville is not undefeated, then Houston would be desperately hoping for Oklahoma to finish the season strong as a potential Top 20-15 team. Combine that with a win over two-loss Louisville (if the Cards come into Houston with one loss already), and Houston is looking at only two Top 20 wins, which might not be enough to give them the edge when the committee votes.
Still, that's a long way away, and a lot of things can happen between now and then.
For now, Houston can enjoy being 5-0. When the playoff conversations heat up in full, the Cougars have at least proved they belong in the middle of the debate.
---
---