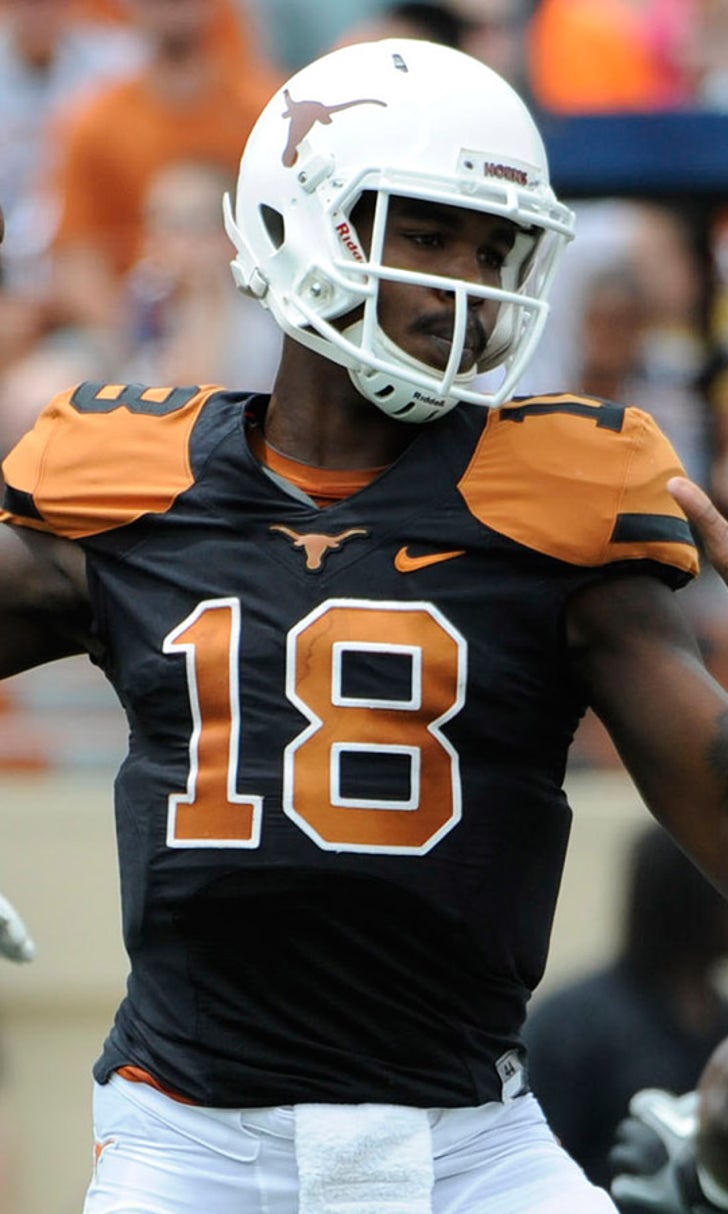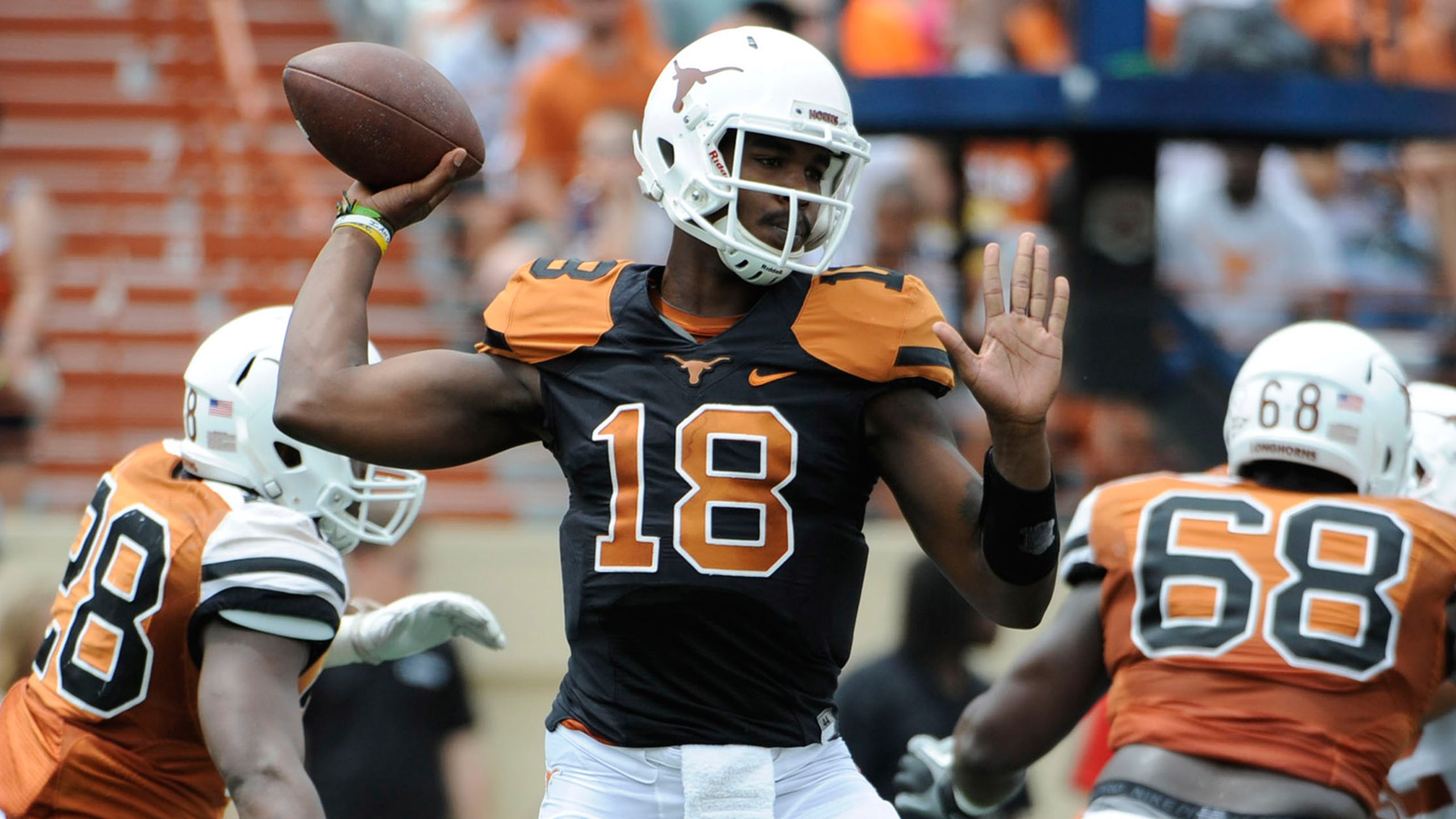 Who will Strong start at QB for Texas?
BY foxsports • July 25, 2015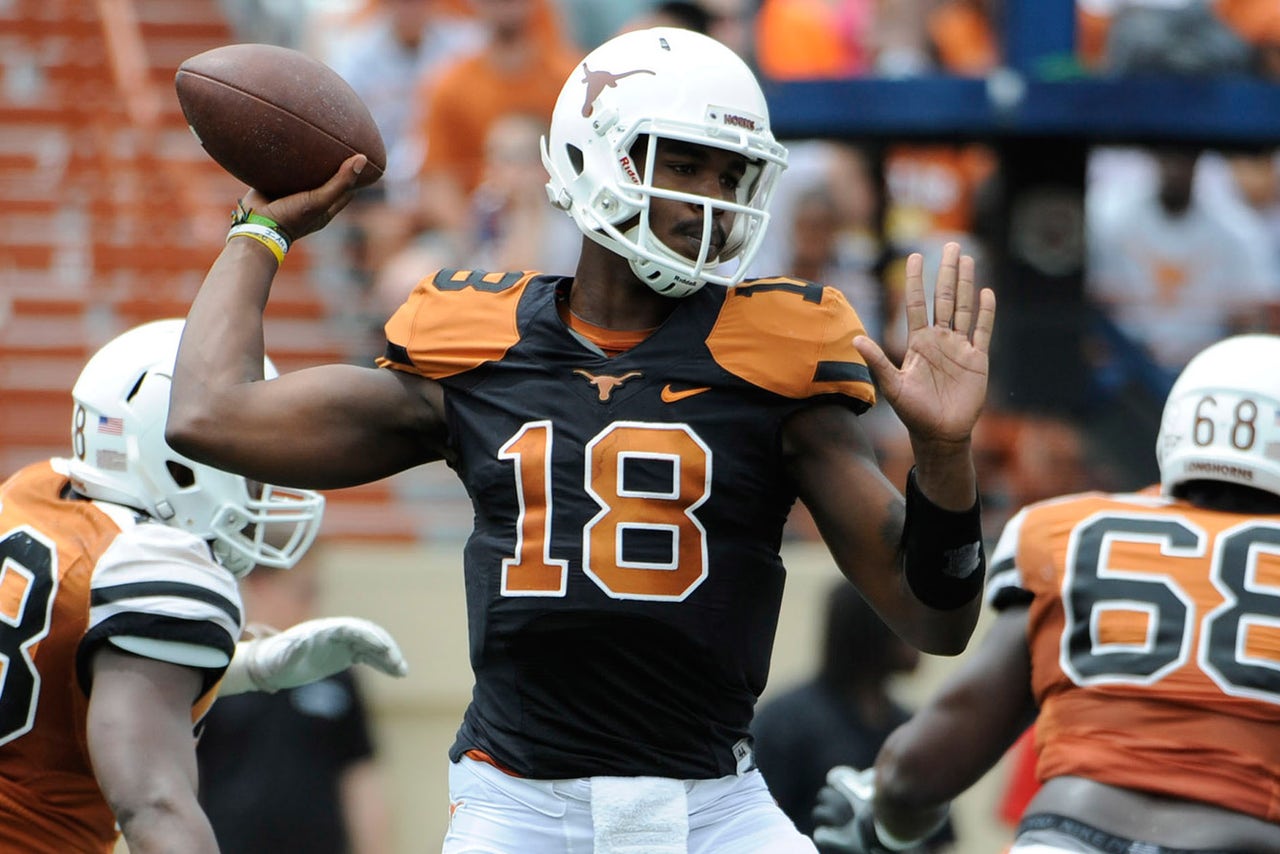 Is Charlie Strong making it tough on himself already in 2015?
As if coming off a 2014 season where he led the Longhorns to a 6-7 finish wasn't strenuous enough, August hasn't even arrived and already Strong is in a hard spot.
Strong is trying to decide on a starting quarterback and his choices don't seem all that great.
He could go with junior Tyrone Swoopes, but then again Swoopes finished the season by helping the Longhorns to all of 59 total yards in a 31-7 bowl game loss to Arkansas. Swoopes completed just 58 percent of his passes and had 11 interceptions and 13 touchdowns last season. 
Or he could go with redshirt freshman Jerrod Heard who is reportedly an accomplished runner, but not a great thrower. 
Maybe that's why Strong hasn't exactly jumped at the chance to pick a guy. All he's done so far is say both would play in the opener at Notre Dame.
"You look at Swoopes, he has the experience, he's bigger and he's just more physical than Jerrod," Strong said at Big 12 Media Days.
Strong did say at Big 12 Media Days both will play, but you have to figure Swoopes has the experience to at least be the starter heading into the first game of the season.
But if that's the case, why hasn't Strong said so? If Texas has another 6-7 season, Strong may having to make much tougher decisions in the future. 
"He's very athletic and he's not afraid to just pull it down and take off with it," Strong said of Heard at Big 12 Media Days. "Swoopes is going to king of just sit there and let it unfold for him."
Photo Credit: Brendan Maloney-USA TODAY Sports
---
---