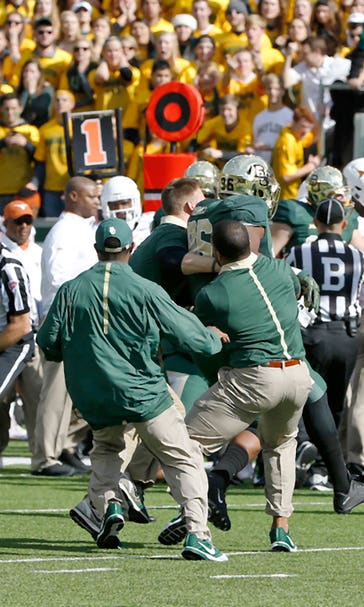 WATCH: Sidelines empty as Texas, Baylor tempers flare
December 5, 2015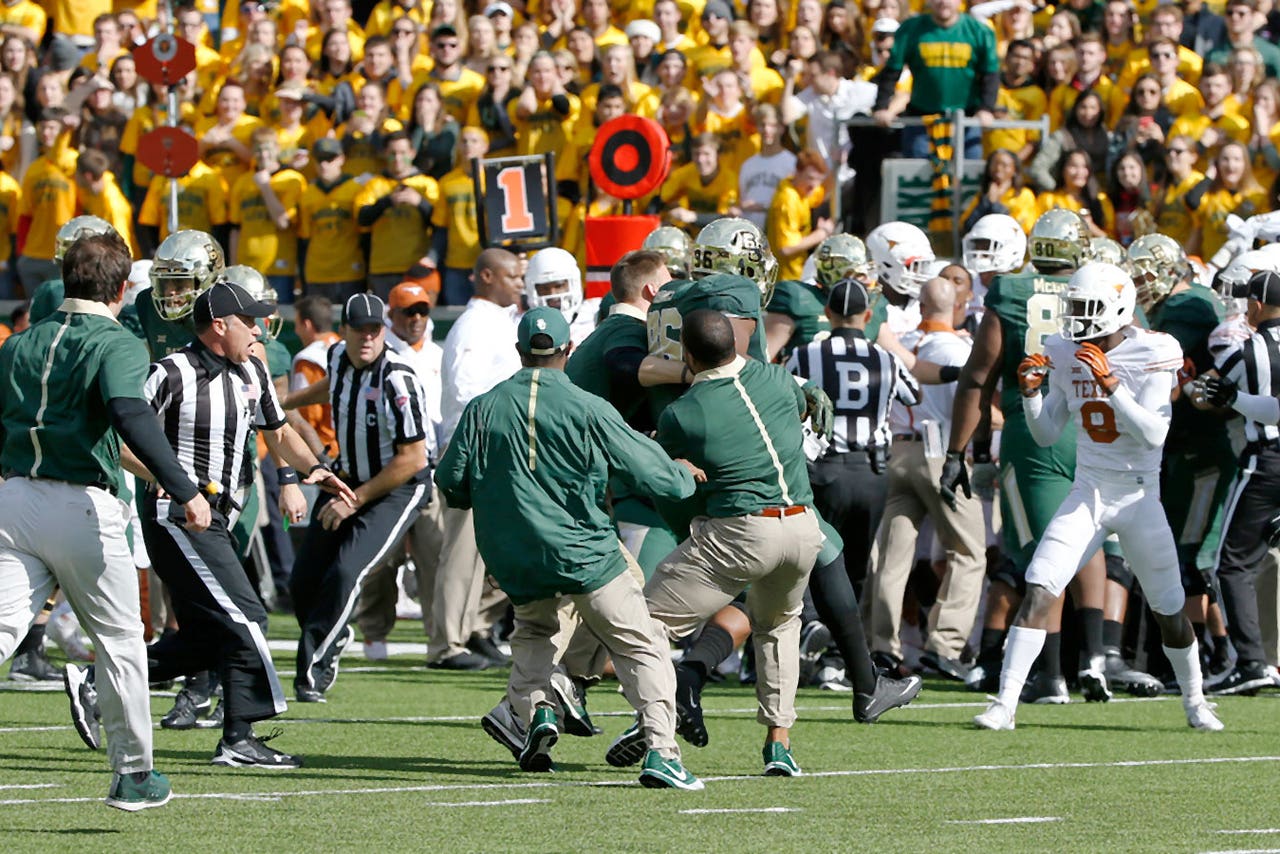 Already trailing 17-0 to Texas and down to a fourth-string quarterback, Baylor junior wide receiver and kick returner Lynx Hawthorne wasn't about to let Texas gang up on its newest signal-caller Satuday in Waco following an interception.
Hawthorne, coming on in relief for injured third-string starter Chris Johnson, threw a deep ball that was picked off by Texas senior cornerback Duke Thomas. Thomas eluded several tacklers before Hawthorne wrapped him up along the Longhorns sideline and threw him down to the turf.
Longhorns safety Kevin Vaccaro rushed off the sideline and tumbled over Hawthorne as other Texas players excitedly started to converge. Baylor players quickly ran onto the field as referees, coaches and players tried to keep the peace.
In the end, the melee was limited to an unsportsmanlike conduct penalty on Vaccaro, but Texas kept possession after Thomas' interception.
"That wasn't anything," Baylor coach Art Briles said after his team lost 23-17. "That was in a mall, I've been in an alley. That wasn't a scary situation at all."
---
---