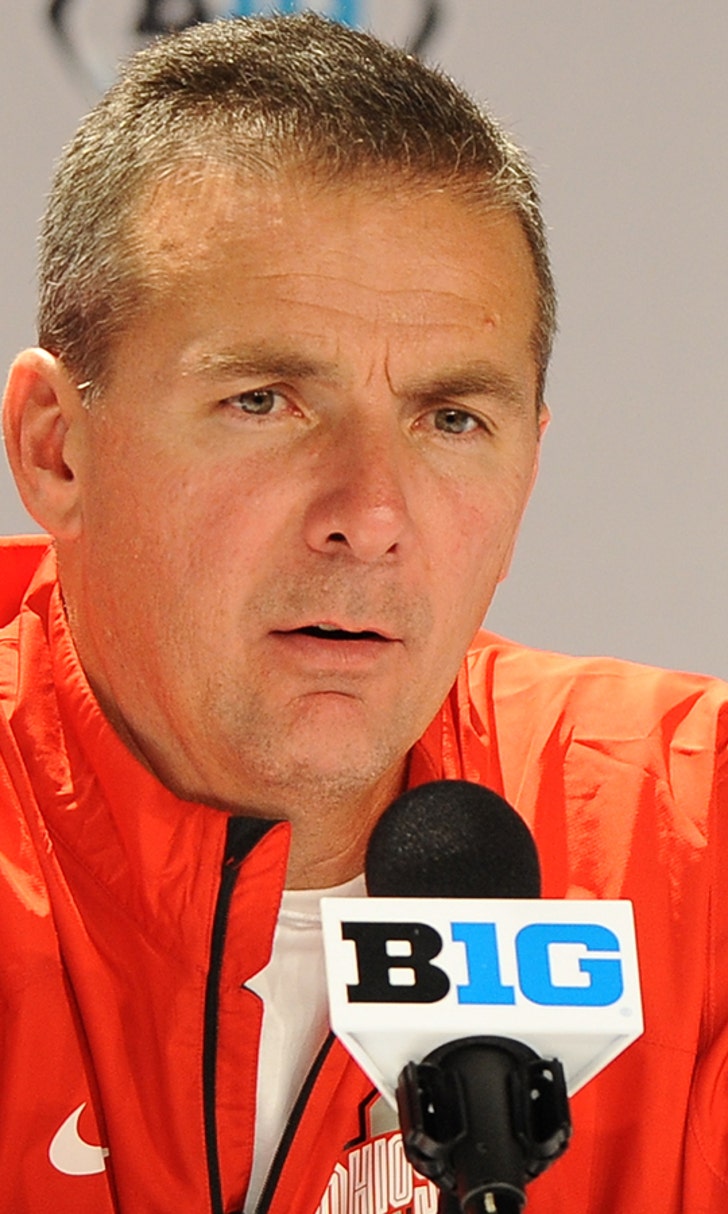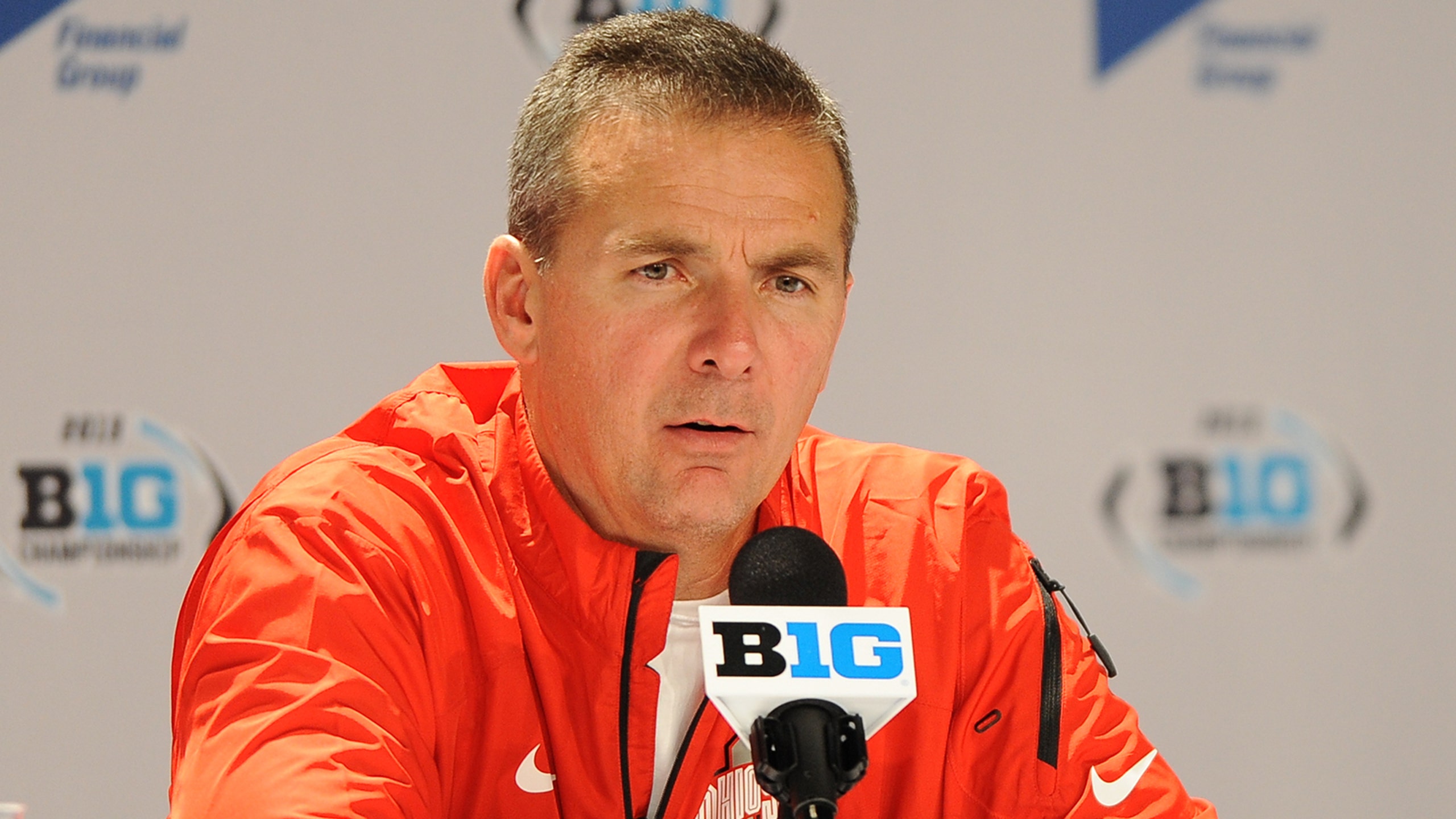 Urban Meyer was stunned to learn what Alabama is now doing in practice
BY Lindsey Foltin • November 15, 2016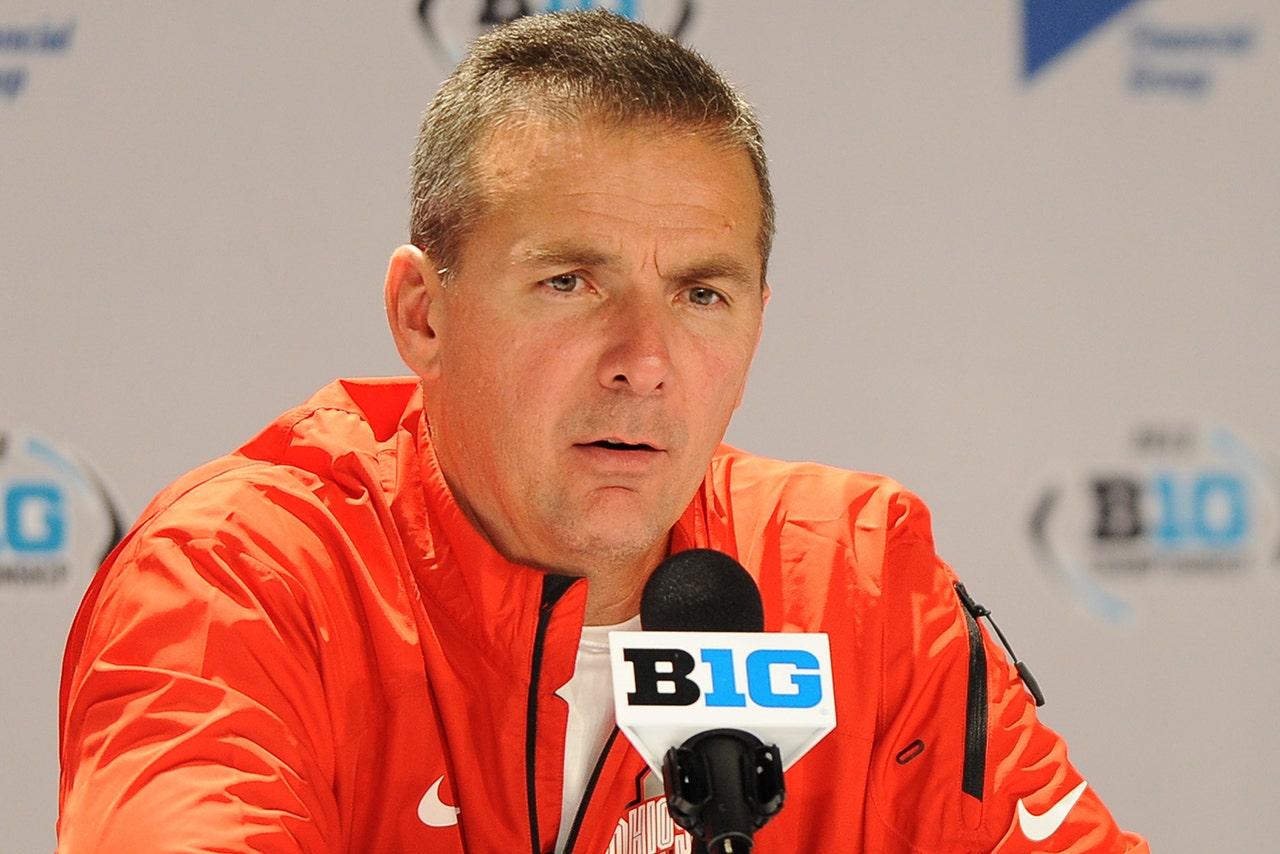 Nick Saban has been using former NFL players on his practice scout team to help prepare the Tide for their opponents.
While slick Saban has been doing this all season, most people just learned about it last weekend, when it was discussed during the telecast of the Alabama-LSU game.
By now, it's considered "old news." Unless you're Urban Meyer, who just found out about this practice. And he could not believe what he was hearing.
Meyer was asked about the idea of using former pros on scout teams during his Monday press conference and his response was pretty amusing (via Cleveland.com):
You can almost see the light bulb go off in Meyer's head as soon as he realizes the doors this could open.
"It's got me thinking," Meyer said after he pulled out his phone and pretended to make a call. "Who do we got?"
While the idea initially sounds like something the NCAA would never allow, what Saban is doing is actually 100 percent permissible, thanks to NCAA bylaw 14.2.1.6:
"A former student at the certifying institution (e.g., former student-athlete) may participate in an organized practice session on an occasional basis, provided the institution does not publicize the participation of the former student at any time before the practice session."
Now that Meyer knows the practice is legal, you'd have to think he's already burning up the phone lines reaching out to former Buckeyes to step in on his scout team.
Saban has already brought in a number of his former players-turned pro to help out the Tide, including RB Trent Richardson and QBs Blake Sims and John Parker Wilson.
---
---