Tennessee Vols hardly look like title contender in sloppy OT win over Appalachian State
BY foxsports • September 2, 2016
For any Tennessee fan reading this article, I've got some good news and bad news.
The good news is, you're 1-0 after surviving a sloppy, scary, ugly game against Appalachian State with a 20-13 overtime win. The bad news? You just survived a sloppy, scary, ugly game against Appalachian State. Yikes.
The Vols' lackluster performance was clearly the biggest story from the first night of college football, and before we even get into it, I'm sure I already know how Tennessee fans are going to react. They're going to throw out a bunch of bad sports cliches to describe what went wrong, and why there is no need to worry. They're going to tell me it's Week 1, and everyone looks bad in their opener. They're going to tell me that App State is a tough club, which made a bowl game last year. And they're going to tell me that no one will remember this game in a month if Tennessee beats Virginia Tech next week and has early success in SEC play.
That's probably true. But it also doesn't change one simple fact: On opening night, when the whole world was watching, the Vols did not look good. At all. And they certainly didn't look like the SEC title contender and potential College Football Playoff dark horse that many had touted them to be all offseason.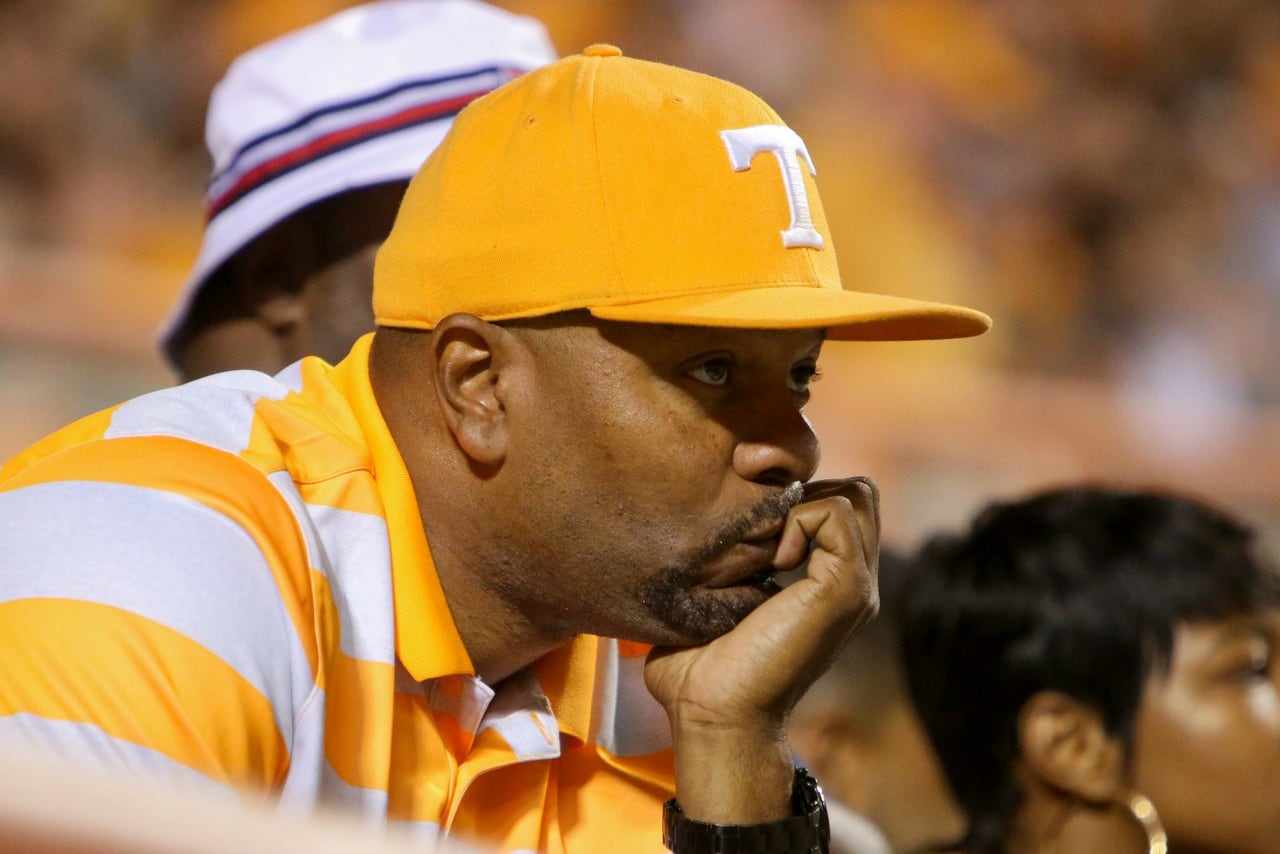 Now admittedly, I was in fact one of those people who was driving the "Tennessee will be really good this year" bus. I looked at the roster, saw the 19 returning starters, the depth and experience on both sides of the ball, and said "man, they should be really good." I also looked at last year's schedule, where the Vols won nine games, including seven of their last eight, and remembered the bowl blowout over Northwestern. In defense of anyone who heaped praise on UT this summer, there was plenty of reason for optimism.
At the same time, whatever positive juju that Tennessee had throughout the off-season disappeared on Thursday night. It's also what made the effort against Appalachian State so disappointing. It wasn't just the narrow win, but how it happened.
For starters, all the great things that Tennessee did to close out last year, well, they were all essentially non-existent on Thursday night. This was a team that scored 24 or more points in five of their last six games, and topped the 45 point mark in their last two. Yet in this game, they scored just 20, in overtime, and never really got going against a team that they should have been able to simply overwhelm based on talent alone. Despite having four returning starters along the offensive line, Tennessee couldn't move App State at the line of scrimmage; they averaged just three yards per carry. The lack of running game hurt the passing game too, where Joshua Dobbs threw for just 192 yards, with over a third coming on one, 67-yard touchdown pass. These were the big, bad Vols we were hearing about all preseason?
Even worse than just the stats though, was how it all looked viscerally: These looked like the same, old Tennessee Volunteers, the mistake-prone group that could never seem to get out of their own way in years past. Things started off on the wrong foot when Jalen Reeves-Maybin was ejected for targeting early and, frankly, it never really got better from there. There were plenty of penalties (six, for 55 yards), there was a sloppy interception that Dobbs threw off his back foot towards the end of the first half and an overall lack of passion on either line of scrimmage. Yes, the Vols made the plays when they absolutely needed to. But this was a team that they should have physically dominated early and put away late. Yet it was actually Appalachian State -- in just their second full year playing FBS football -- which had more success moving the ball on the ground. And the scary part is they did nothing gimmicky to make it happen. They just played smart, fundamental football. If it weren't for a Jalen Hurd fumble recovery in the end zone, they might have won the game.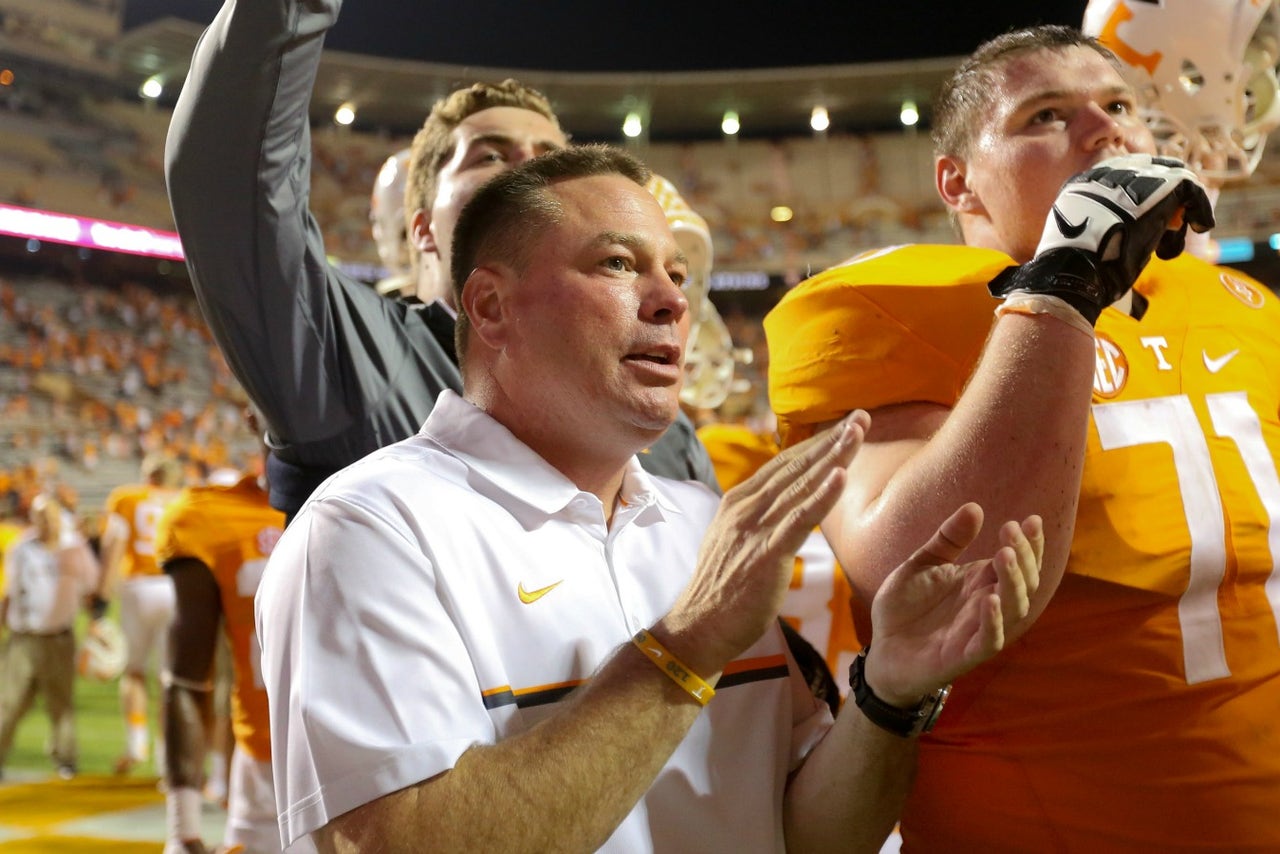 That's also why you've got to be at least a tiny bit terrified if you're a Tennessee fan right now, and why you've got to be wondering: What did I just watch? After all, this year was supposed to different, one where the veterans stepped up, the mistakes were limited and the kinks were worked out. Instead, again it looked like the same, old Tennessee, the one full of mistakes, full of missteps and the one that was lucky to get out of Week 1 alive.
It also raises another question altogether: If the Vols could only muster up that kind of effort against App State, can you imagine what could happen when they play Alabama? How ugly things would have gotten? How overwhelmed they would have been? Forget Alabama, how about Virginia Tech next weekend?
They're all fair questions, but the good thing for the Vols is there is still time to figure them out. The team is 1-0, which is exactly where they wanted to be after one game.
At the same time, while they're 1-0, there is something else that they're certainly not: As good as we thought they were.
Tennessee is a long way from being a title contender, in the SEC or nationally.
Aaron Torres covers college football for FOXSports.com. Follow him on Twitter @Aaron_Torres or Facebook. E-mail him at ATorres00@gmail.com.
---
---