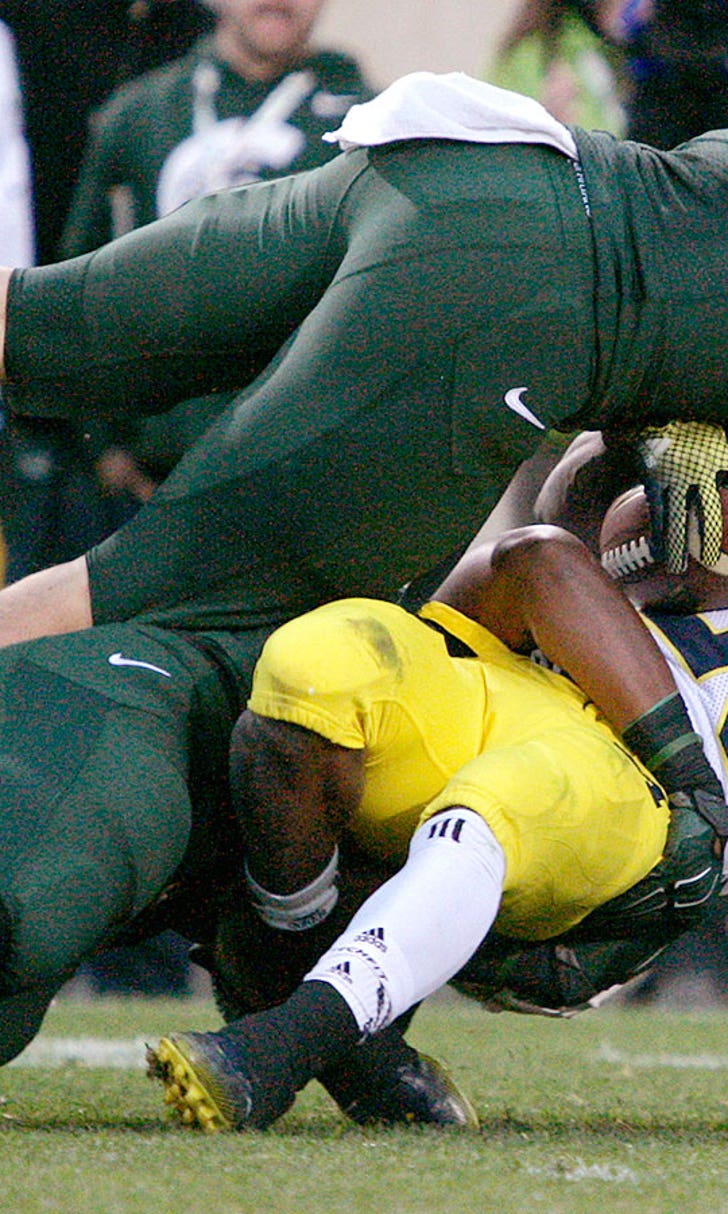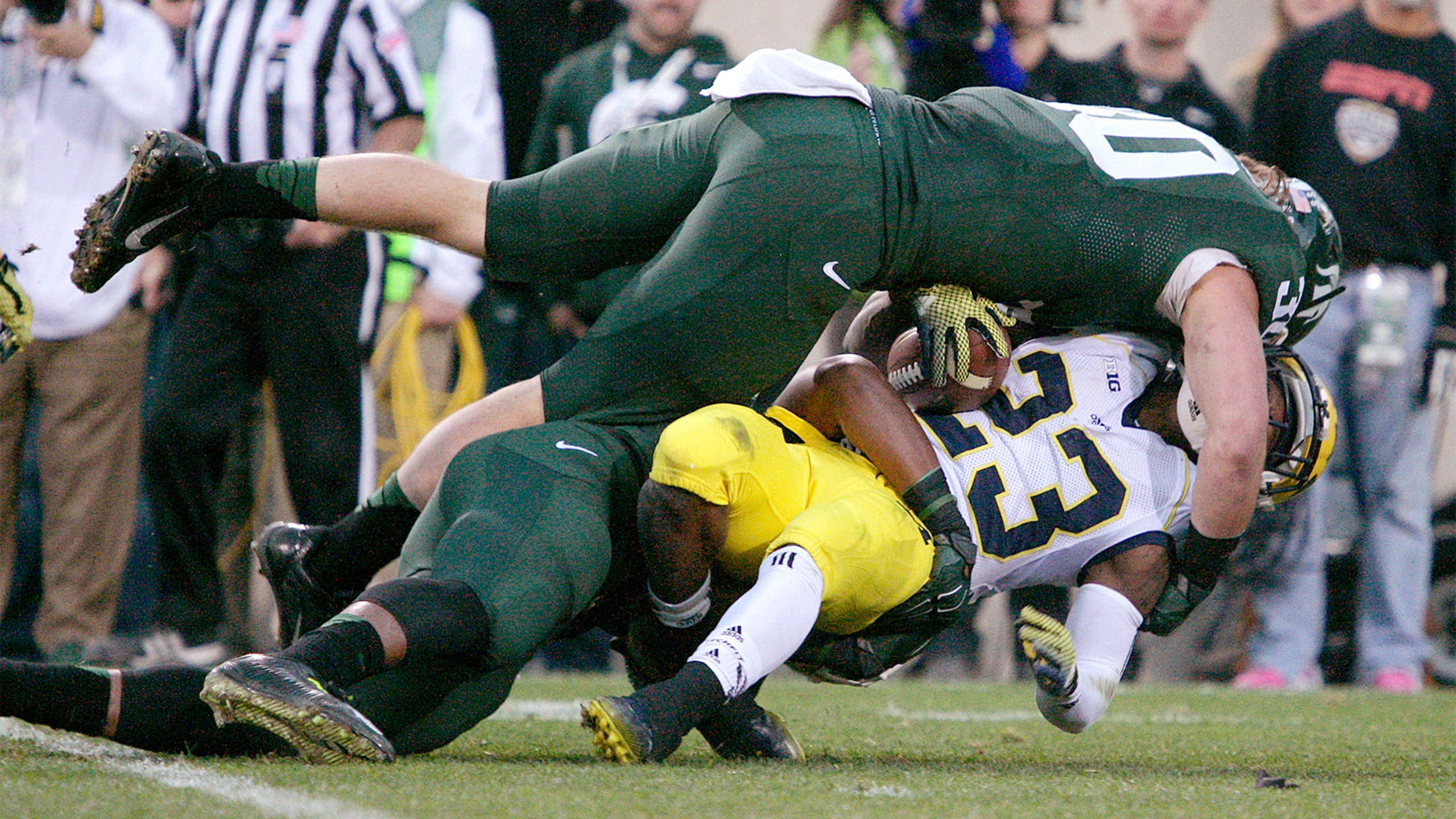 Spartans from everywhere understand Michigan rivalry
BY foxsports • October 14, 2015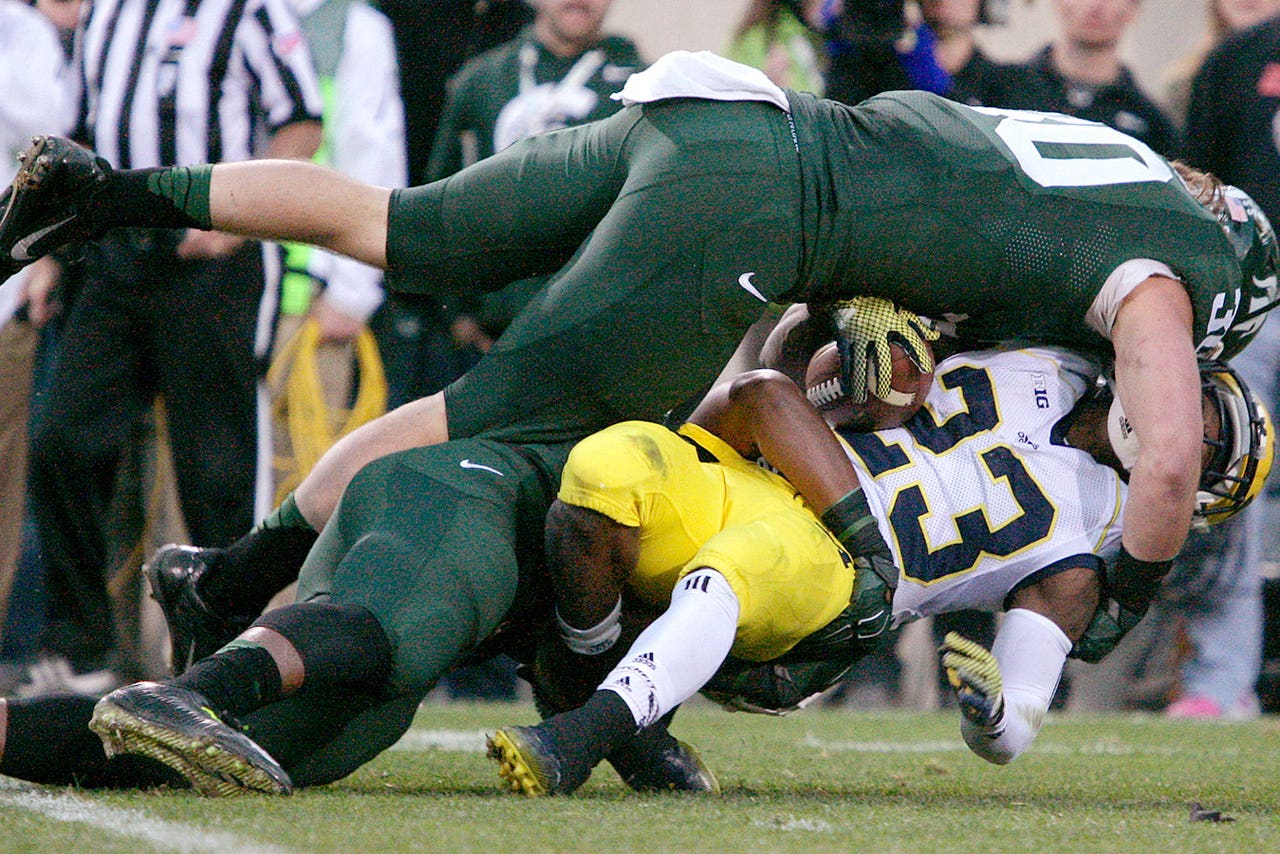 No Michigan State players actually bleed green and white (that we know of), but if any did, the best guess would be Riley Bullough. 
A third generation Spartan, the starting middle linebacker for the 2015 MSU squad not surprisingly went into detail when asked about his feelings preparing for the 108th meeting between Michigan and Michigan State. 
"You know, growing up, it's kinda crazy in this state, especially for my family," Bullough, a Traverse City native whose grandfather (Hank), father (Shane), two uncles (Chuck Bullough and Bobby Morse) and older brother Max all played for Michigan State, told reporters in East Lansing this week. 
"It's not you're a Michigan or Michigan State fan, you literally identify yourself as part of the blue and maize or the green and white. That's your identity, that's your everything. Some people don't really understand that that aren't from around here, but I certainly do. I think the guys on our team, you know, start to understand that as they play in this game. So, you know, it's important, and I think we're going to lay it down on the line this week." 
Though it is an in-state rivalry, the feelings extend to those from elsewhere, too, once they become a part of it. 
Connor Cook, a native of Hinckley, Ohio, who has already started two victories against the Wolverines, confirmed that. 
"As soon as you are out there for warm-ups, you kinda feel it," Cook said. "You know, the attitude, the emotion -- there is just something in the air that you get, that you feel playing against Michigan. 
"But it's very intense, you know. There is a lot of emotion, there is a lot of heart that goes into this game, and just starting out and going out there and feeling it, smelling the air, all that stuff, it kinda runs through your body, runs through your veins and you kinda just get more pumped up than you would for any other opponent."
---
---