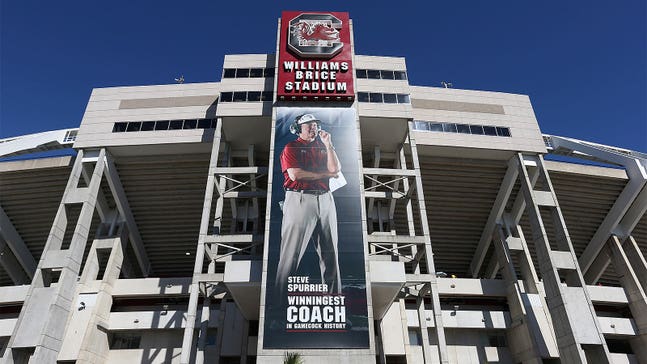 South Carolina removes 80-foot poster of Steve Spurrier
Published
Dec. 2, 2015 3:11 p.m. ET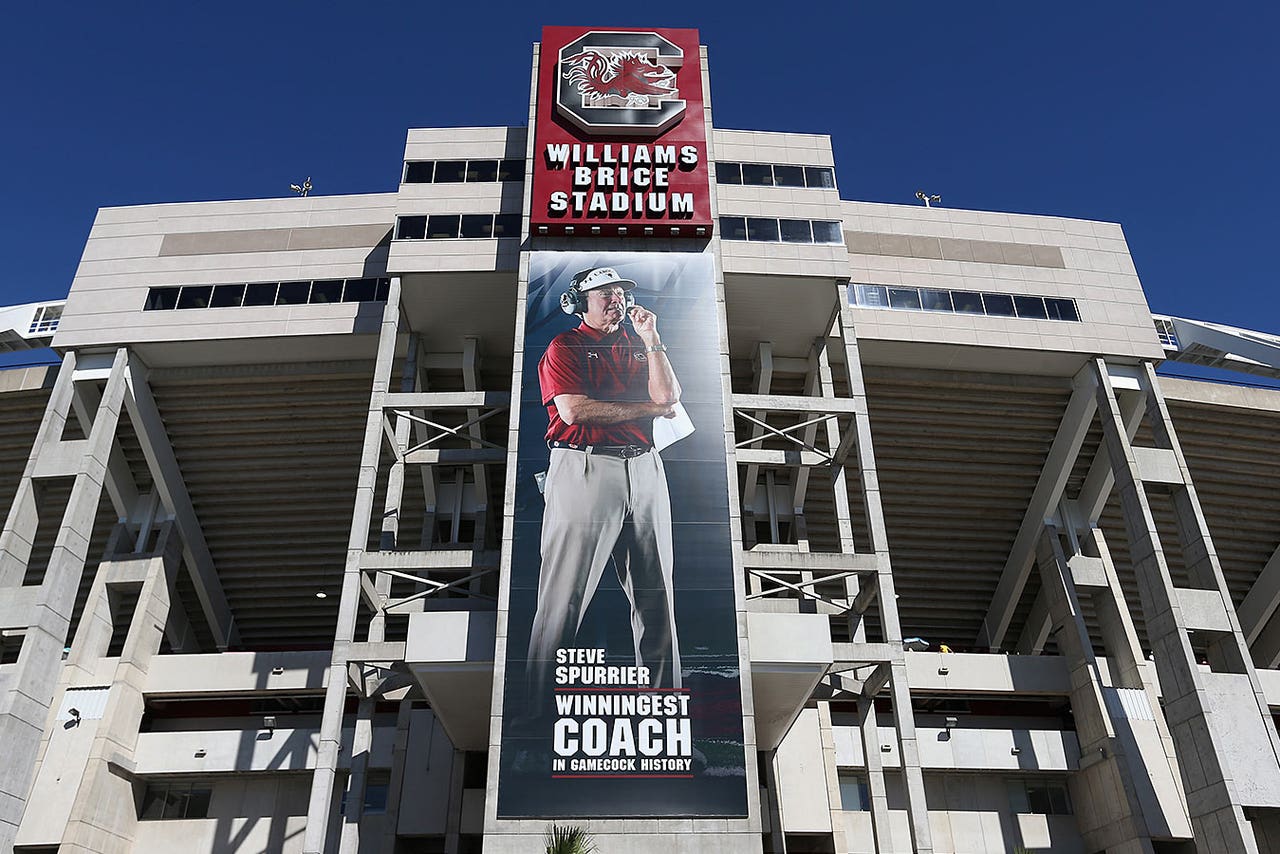 COLUMBIA, S.C. -- South Carolina has removed the 80-foot banner of former coach Steve Spurrier that hung outside of Williams-Brice Stadium the past two seasons.
Spurrier resigned in mid-October. Interim coach Shawn Elliott finished South Carolina's season. Athletic director Ray Tanner said he has a "short list" of candidates for the full-time job and that the search for Spurrier's replacement could stretch into next week.
The new coach won't have to see Spurrier hovering over him when he arrives.
Crews were outside Wednesday morning to remove the 35-foot-by-80-foot banner. Spurrier is South Carolina's career leader with 86 victories from 2005-15. He was 77-39 before the poster went up in 2014 and 9-10 since.
When it was put up, Spurrier worried fans might "throw rocks" at the poster.
---
---