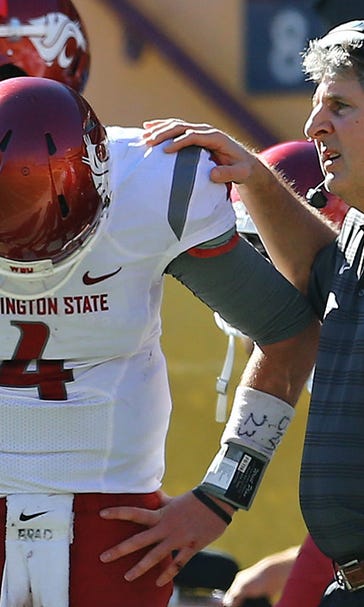 'Should've' and 'would've' doesn't amount to wins for Washington State
November 2, 2015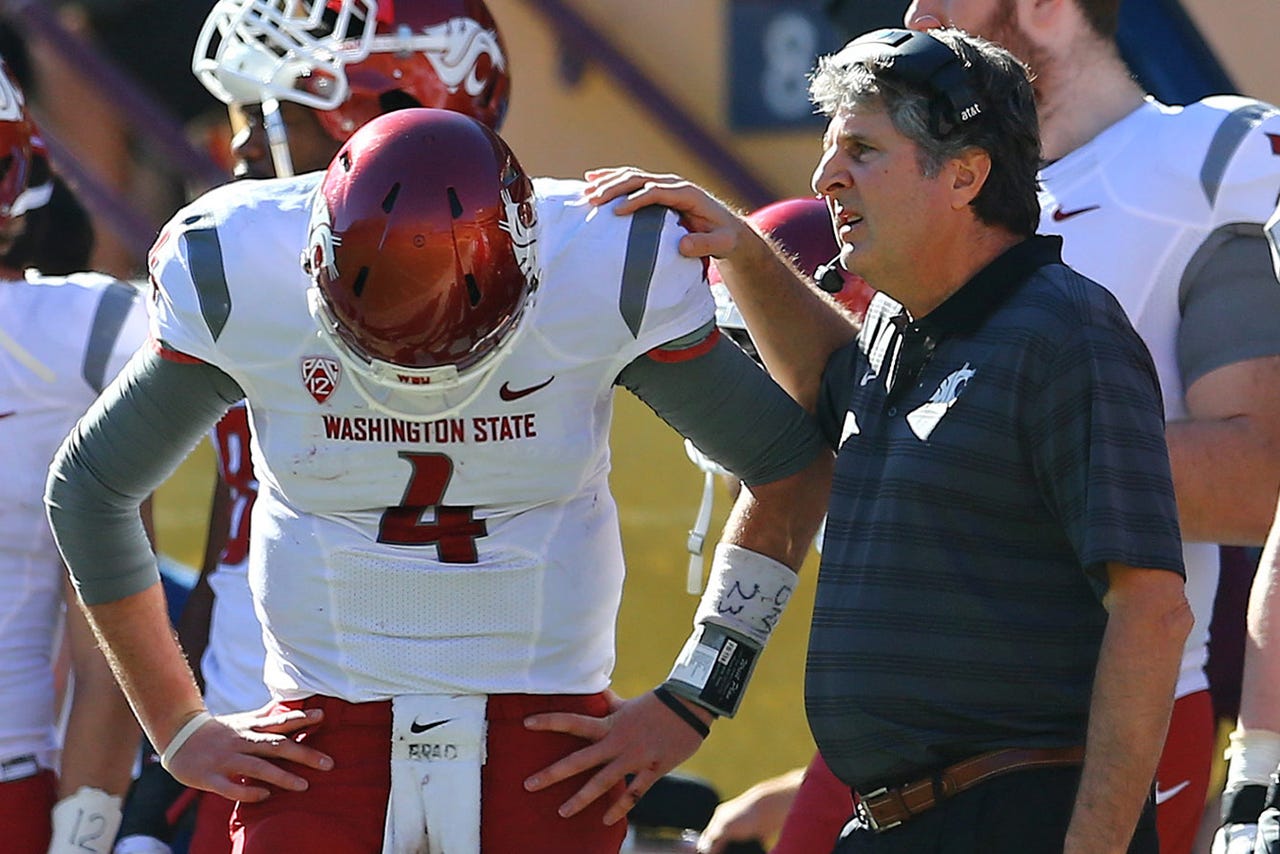 Following Washington State's 30-28 loss to Stanford on Saturday, players and coaches alike couldn't help but to think that they could have, and should have, beaten the Cardinal. Unfortunately for them, Erik Powell missed a game-winning kick late in the fourth-quarter and the Cougars couldn't quite pull off the upset.
"We didn't execute as well as we should've and we didn't protect as well as we should've," head coach Mike Leach said, according to ESPN. "We should've scored touchdowns in the red zone."
"If we did our jobs, we would've been fine," quarterback Luke Falk said, per ESPN. "We're going to look back on tape and see we had a lot of opportunities to win this game."
A win for Washington State would've gotten them to 6 wins, meaning bowl eligibility. It also would've meant one of the biggest home upsets in school history.
However, it was not to be on Saturday and the Cougars will have to find a way to bounce back this week as they host Arizona State.
---
---