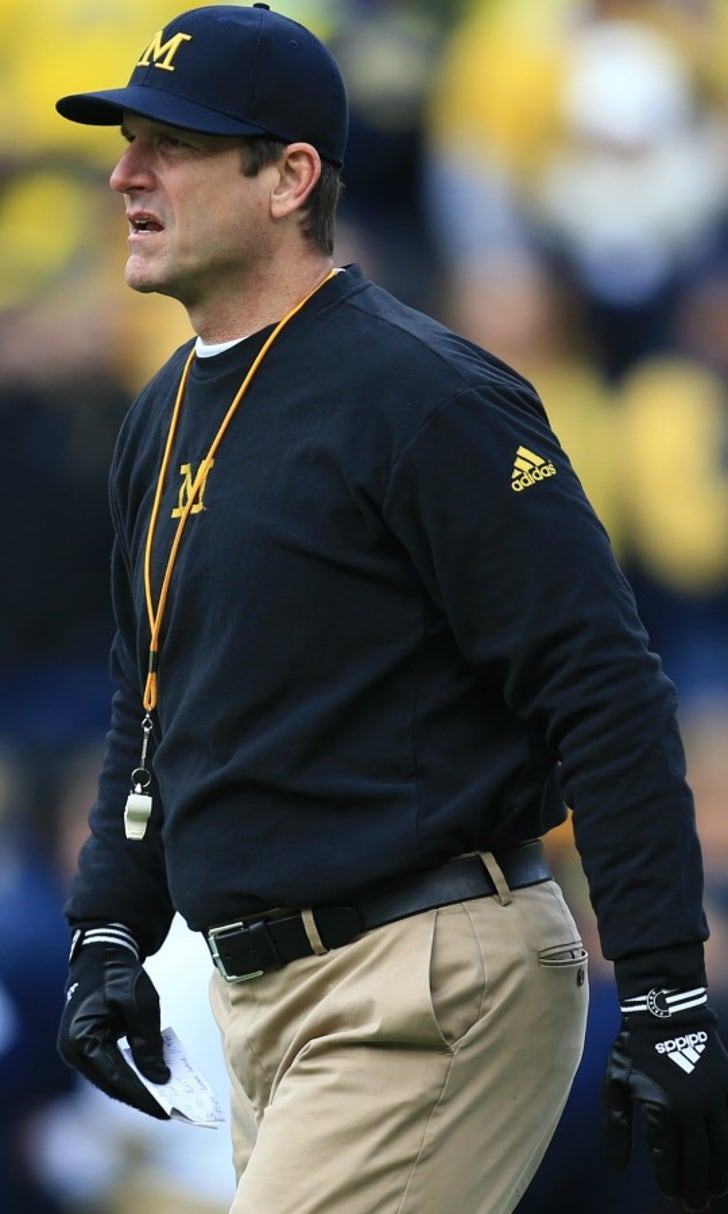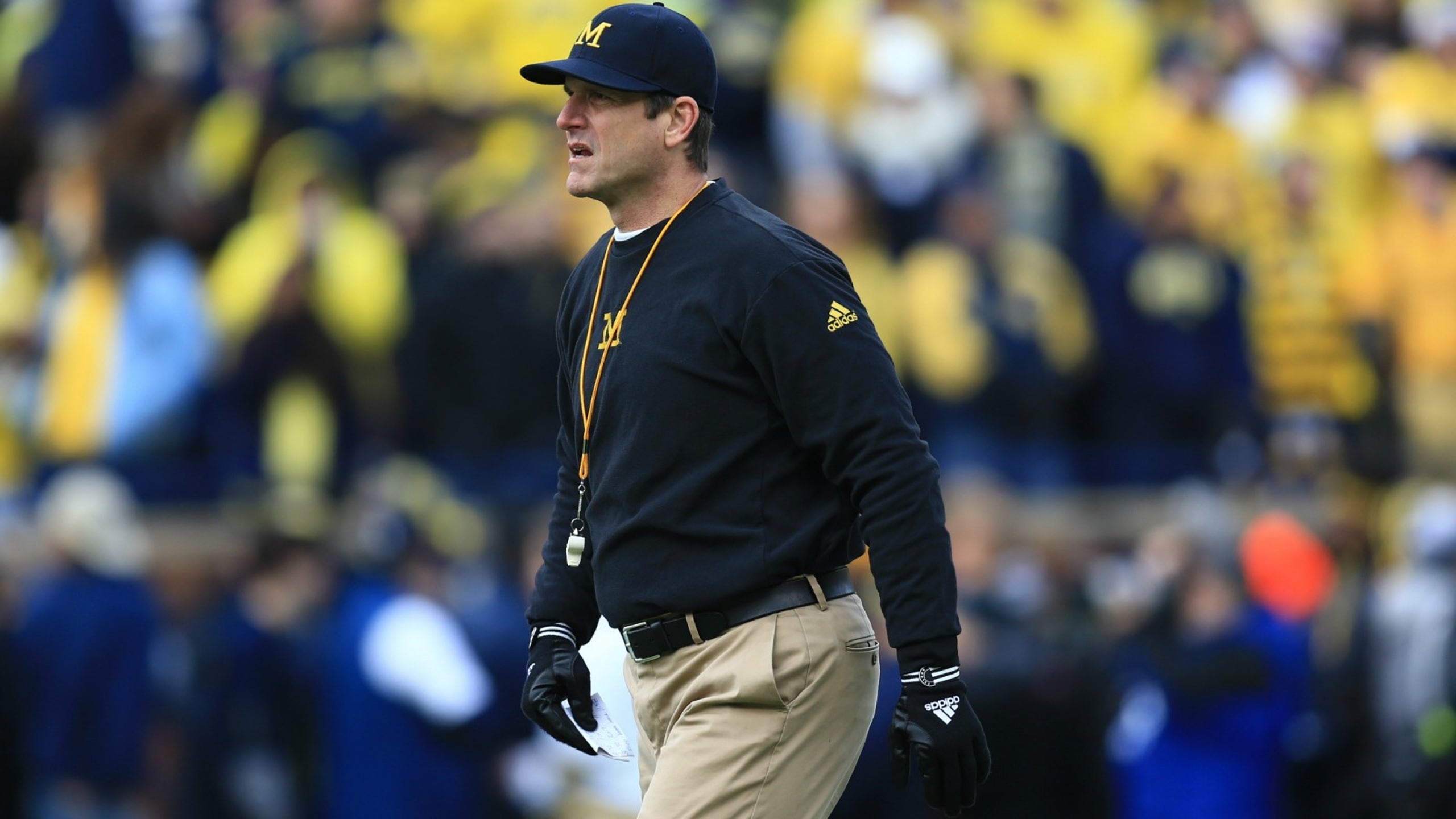 Satellite camp soap opera continues to swirl
BY foxsports • June 6, 2016
Think the satellite camp drama was going away? Guess again. A few days after Nick Saban's bang-the-podium rant at the SEC meetings about the camps and a "wild, wild west" environment comes more concern from college coaches about the potential for recruiting violations aplenty. On Thursday, one college assistant coach called me to point out a photo of a coach with a top recruit and his family taken at a recent satellite camp that showed up online. 
Perhaps it was this shot that led to Michigan Compliance sending out the following tweet over the weekend.
According to CoachingSearch.com, during a camp hosted by USF, Michigan head coach Jim Harbaugh said the NCAA told him to stop taking pictures with and signing autographs for campers, parents and fans.
"The NCAA made a rule 10 minutes ago saying I couldn't," Harbaugh told reporters.
The coach I heard from last week thought there was a bit more to it than that. That picture of Harbaugh above with a four-star O-line prospect and his mom seemed rather ordinary, but the assistant coach pointed out the attire of the recruit, which appeared to indicate that the player didn't actually take part in the camp and never registered. The upshot: "We can't have contact with the kids and their parents," the coach said. "It's an illegal contact."
The coach said this is why so many coaches thought Saban raised a lot of good points about the spread of satellite camps and how many unwieldy issues it's going to add in the recruiting process. That they're more about schmoozing and recruiting than instruction. 
Harbaugh was signing autographs and compliance officer stopped him. "NCAA just made a rule 10 minutes ago saying i couldn't" - @CoachJim4UM

— Sam Webb (@SamWebb77) June 4, 2016
"There were so many people (at some satellite camps) you couldn't tell who was a coach, who was registered, who wasn't," said the coach, who lamented how it seems like no one really thought all this stuff through -- especially at it relates to enticing third-party characters into the mix. 
"You wonder where's the money going in all this?"
In May, the NCAA sent out some guidelines to each school's compliance department. One of the first things listed was, "No contact should occur with parents of prospects attending camp. However, if a coach is working a camp check-in, limited contact with the parent that is necessary for the job may occur as long as there is no recruiting conversation."
To its credit Michigan reportedly has a compliance person traveling around with its staff to these events.
Of course, given all of the really, really ugly college football issues that have been in the news in the past few weeks, it's hard to get too worked up about this stuff.
---
---